RIW cEDH 1K with Blue Farm *Top 16 Report*
After writing an article about Blue Farm I piloted it to a top 16 finish at the RIW cEDH 1K last Sunday. There were 47 players which was very exciting for RIW's first competitive EDH tournament. I was worried the lack of proxies would hurt attendance, but that was quite the impressive showing.
The next RIW 1K is February 3; get your Pauper deck ready!
Here's the list I played: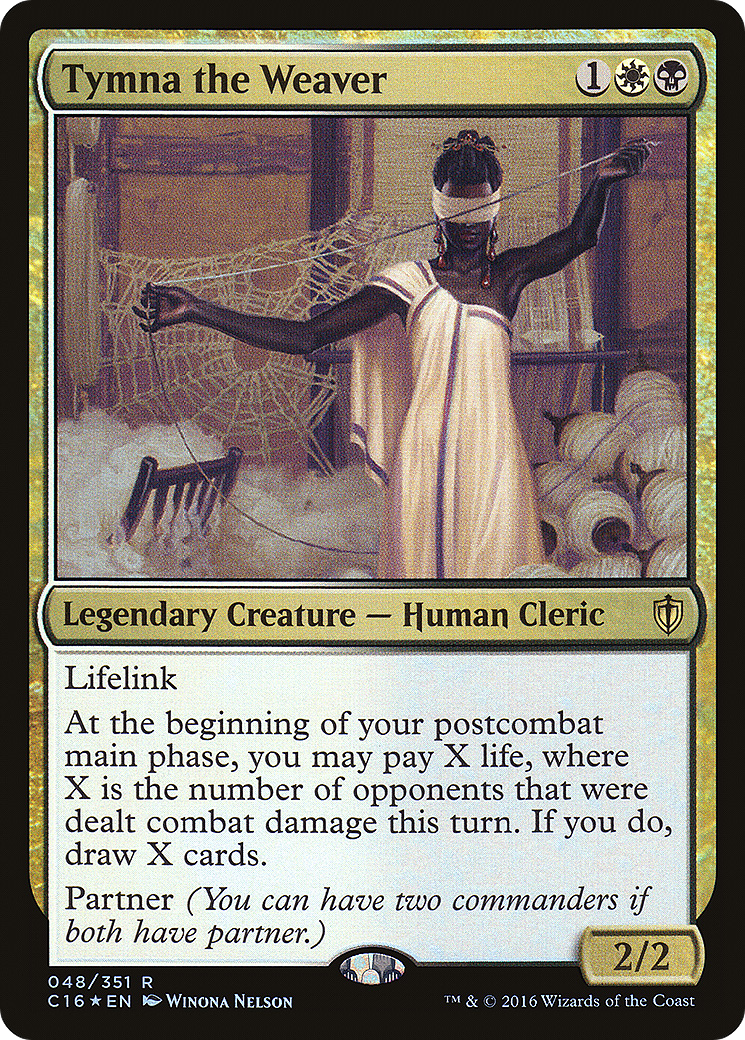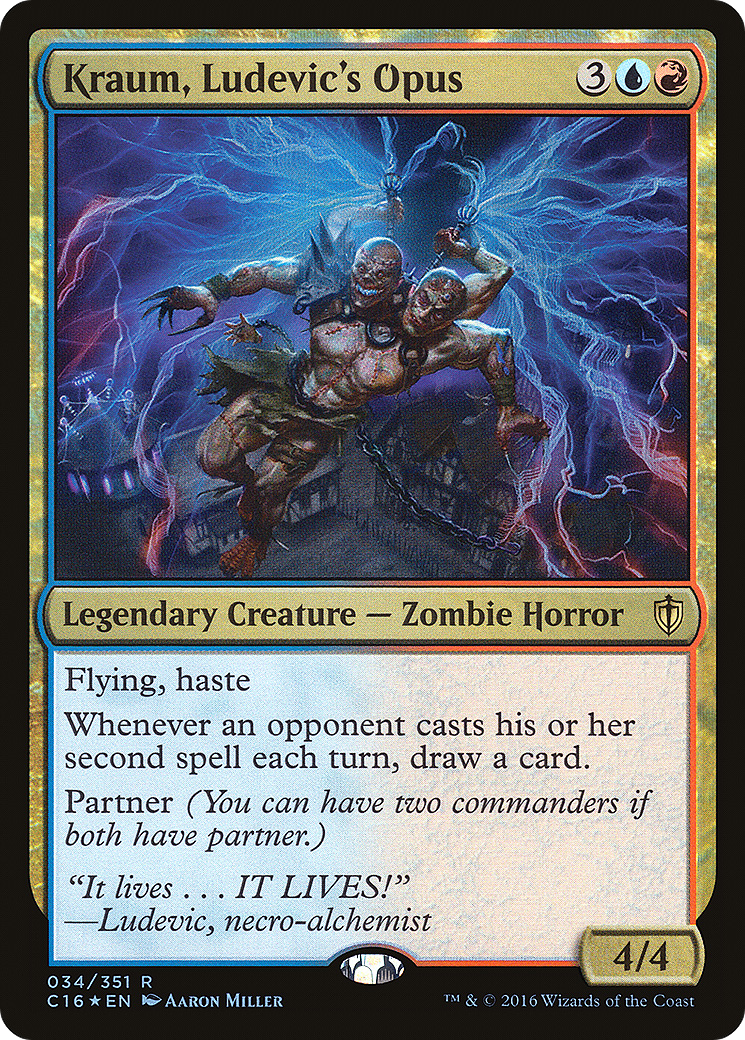 The goal of Blue Farm is to wait for an opponent to threaten a win and have it stopped by the table. Once resources are exhausted Blue Farm is able to win with Thassa's Oracle + Demonic Consultation/Tainted Pact or Underworld Breach + Brain Freeze + Lion's Eye Diamond.
Tymna and Kraum don't threaten a goldfish kill like other commanders, but they are able to quietly accrue card advantage. While Blue Farm is "the best deck," it shines in pods with heavy interaction since it's less reliable to search for A+B combo kills when it's not in the command zone. It can also be challenging to face "stax" decks that seek to slow down the table as Underworld Breach is stopped by most lock pieces.
You can read more about playing and tuning Blue Farm here:
A few recent additions to my deck since last week's article are: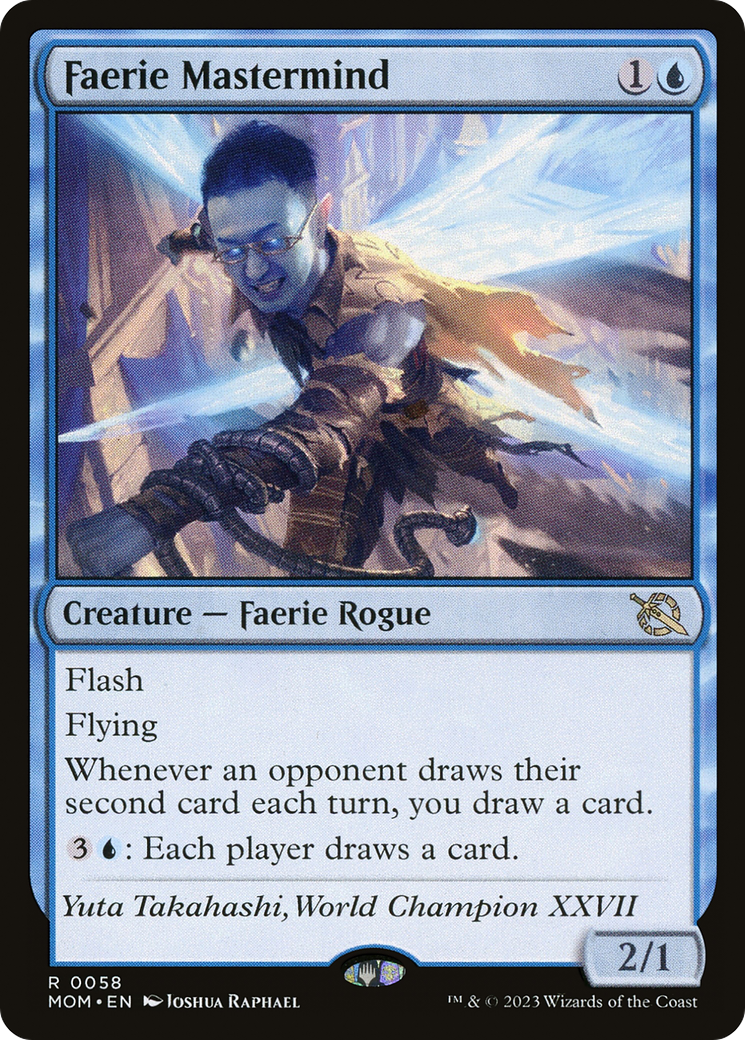 Faerie Mastermind – I like flash threats with a single color requirement. Dauthi Voidwalker is powerful, but warped my mana to cast. It dies to Orcish Bowmasters and that's a real risk to playing the card. It was fine when I drew it, but it is one of the weakest cards in the deck.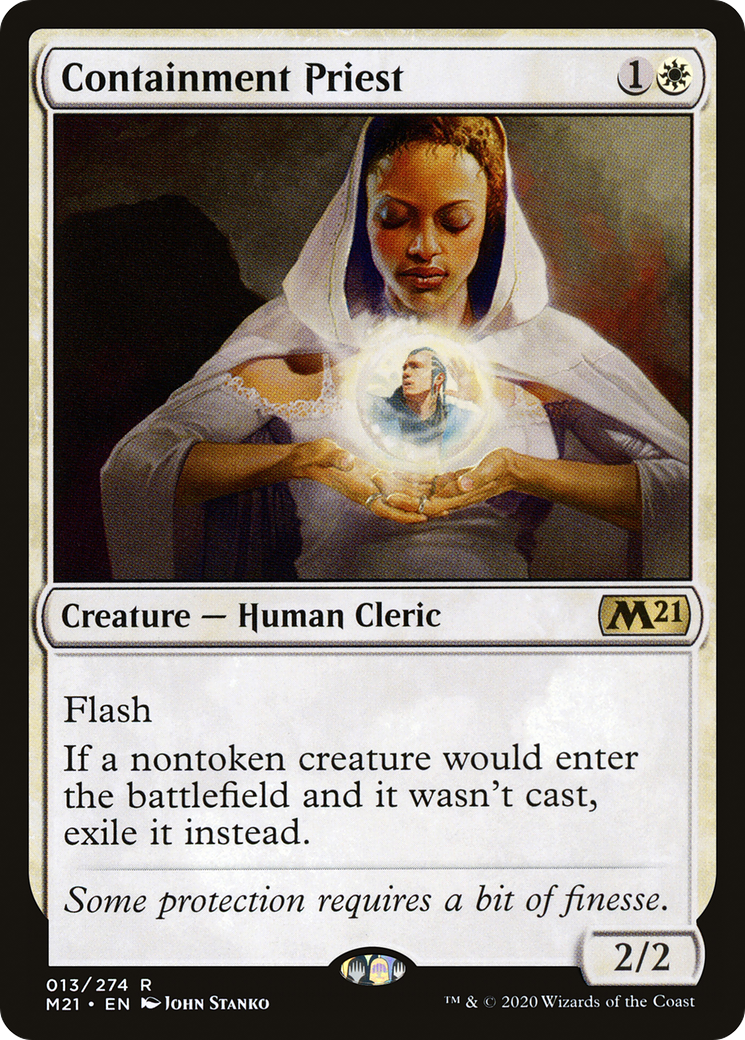 Containment Priest – I expected reanimation strategies and green decks that tutor creatures onto the battlefield. Another flash hate bear that can draw cards with Tymna. A flex slot that wasn't drawn, but can be strong against Kinnan.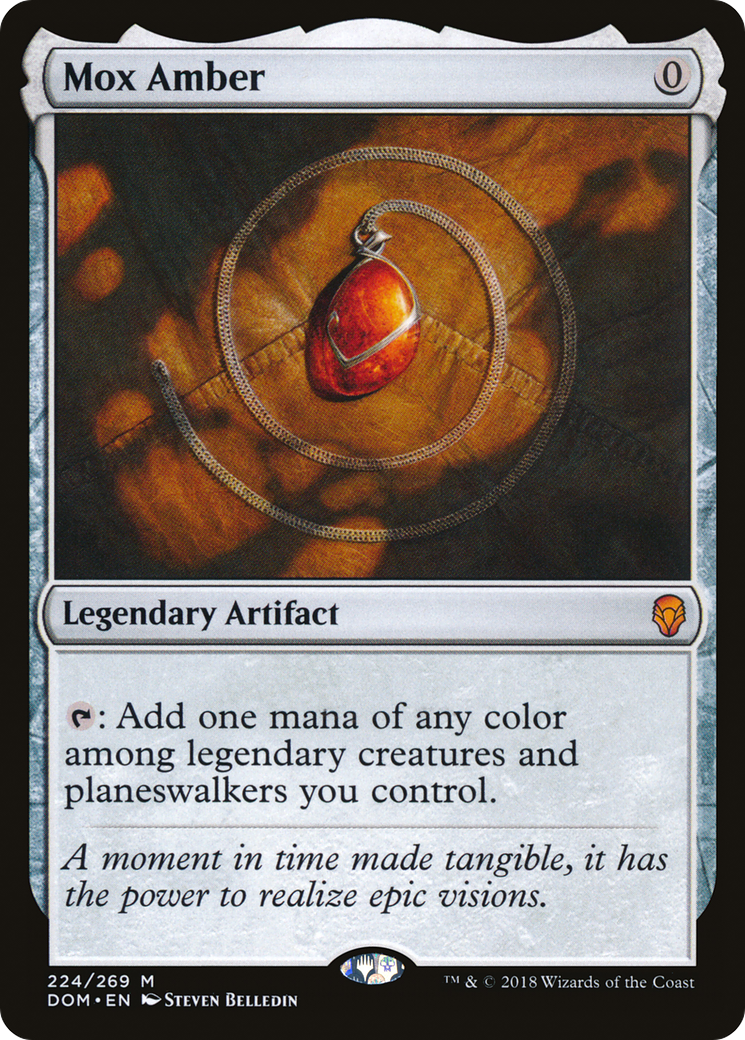 Mox Amber – I already prioritize casting a commander early to turn on Deadly Rollick/Deflecting Swat/Fierce Guardianship. This card played out pretty well.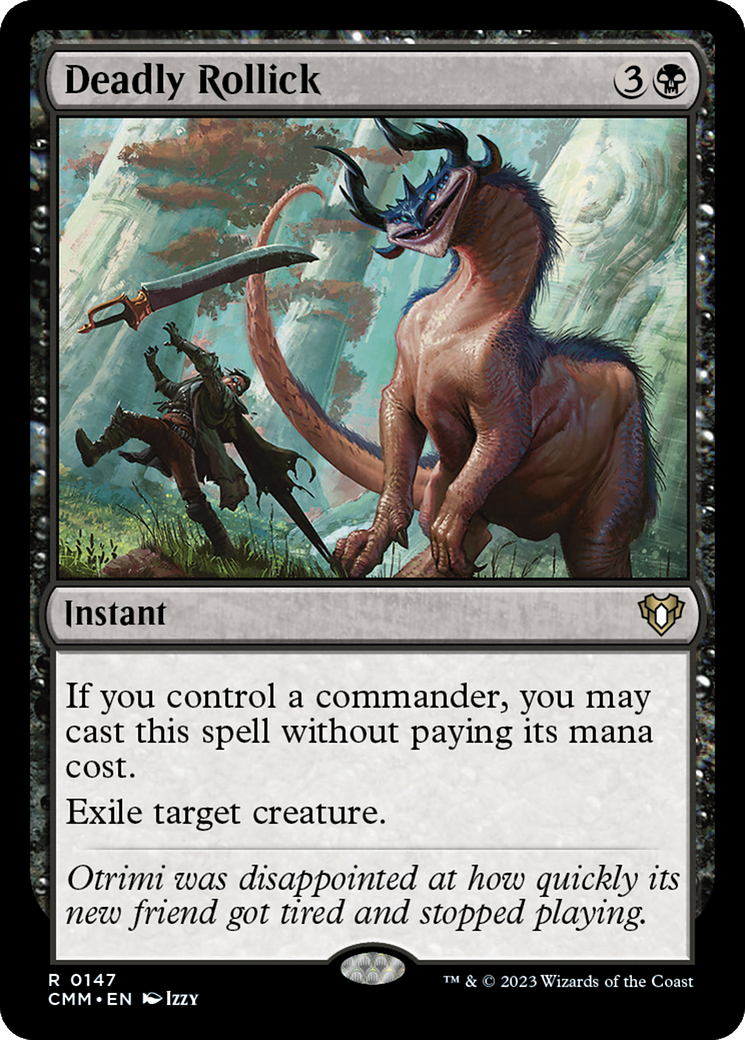 Deadly Rollick– I'm surprised this card isn't more popular. There aren't many free ways to deal with creatures on the battlefield and they can become threatening quickly on a stalled board. An opponent would talk about attacking me and I would flash them the Rollick and then they attack someone else. The threat of killing a creature gained me about 50 life in this tournament.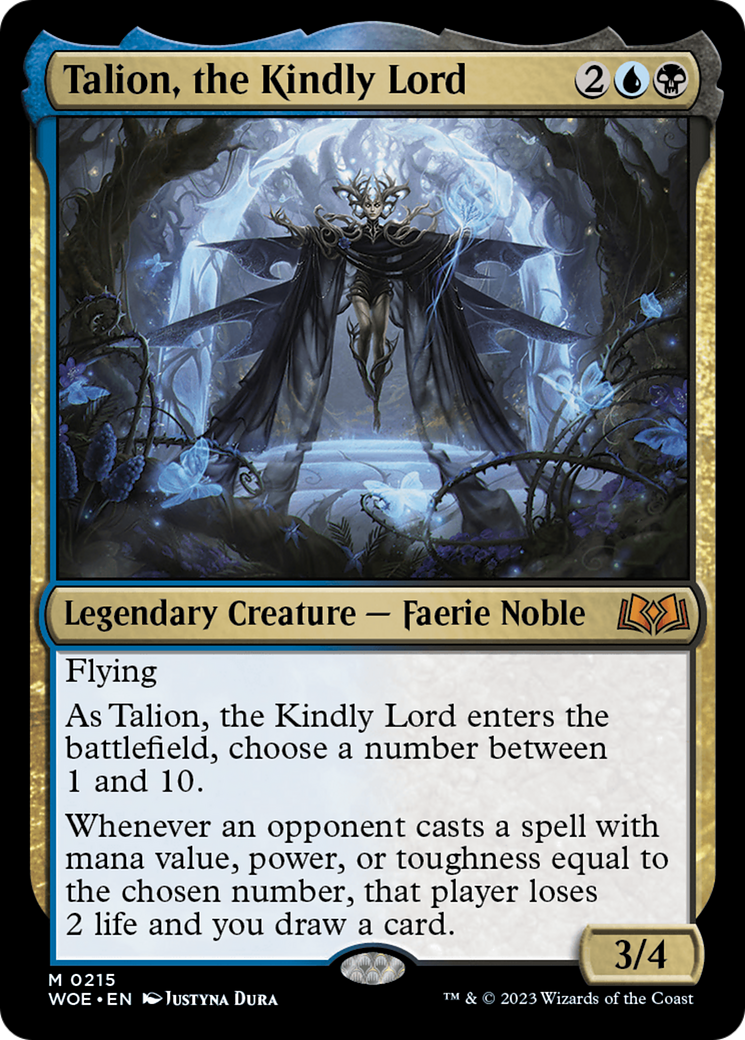 Talion, Kindly Lord– The expectation of cEDH is the games are done quickly, but many stall out when all four players are familiar with the format and play blue goodstuff decks. Talion shined in that style of game where going for a kill was risky and a ¾ flyer hits surprisingly hard. I made a deal with a Blue Farm opponent to let him choose the number, 1 or 2, if he agreed to not counter it.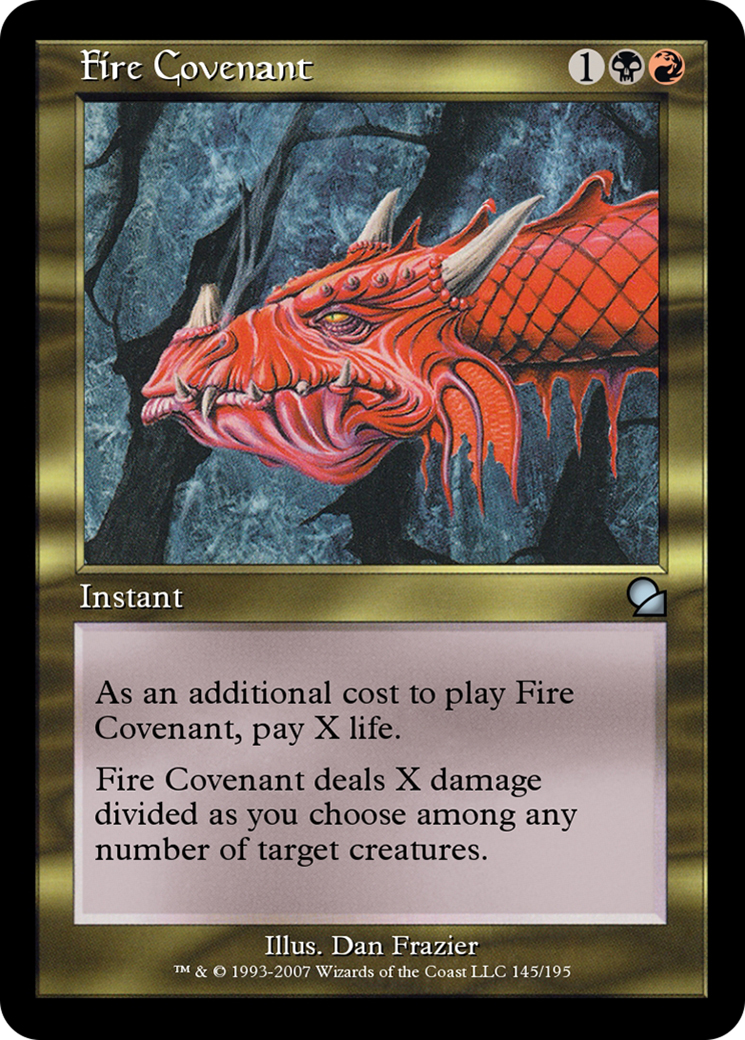 Fire Covenant– I was able to keep Kinnan's explosive mana generation at bay while also stalling another creature-based deck. An instant-speed sweeper that kept my hate bears on the battlefield was a terrific effect.
There were four games of swiss followed by a cut to top 16.
Game 1 Magda, Siona, Me, Urza LOSS
This was a feature match with me going third. Urza and Siona kept slow hands and it was essentially me against Magda.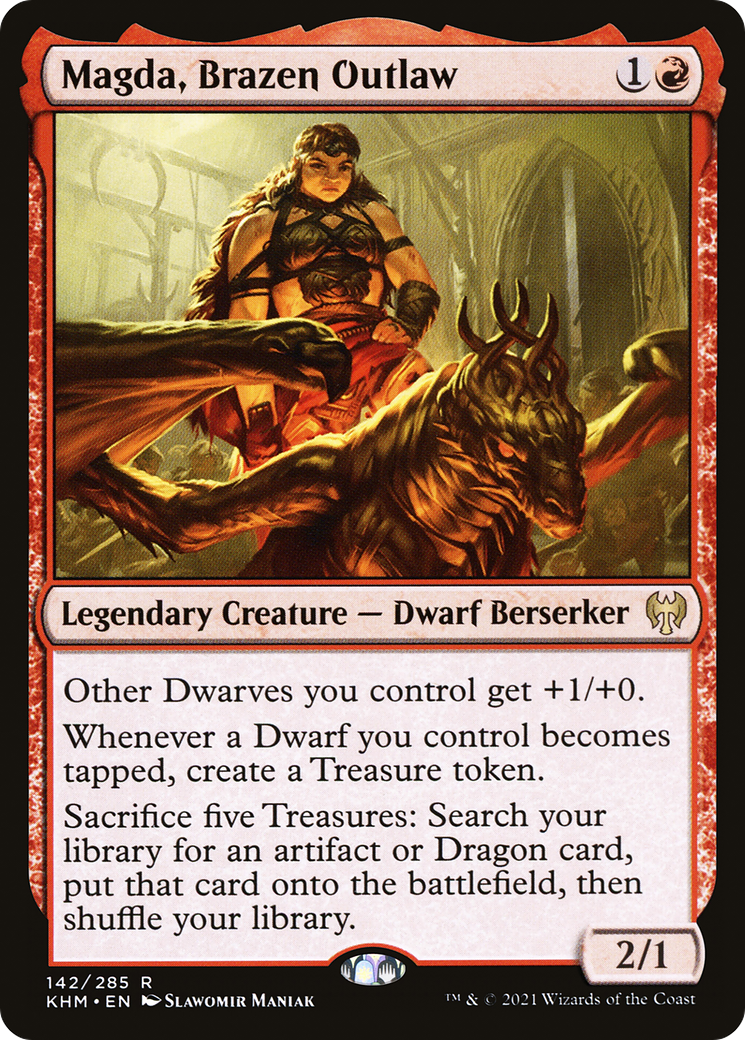 They quickly assembled enough treasures to find Clock of Omens plus artifact Dwarf to generate infinite treasures and find key artifacts to kill the table.
While I wasn't familiar with how Magda wins the game I followed the rule that: if there's a weak looking card on the battlefield then the other shoe will drop next turn and they will combine to do something broken.
The pod was challenging for Blue Farm as the quick dwarf kill didn't play threats that lined up with my interaction and the rest of the table wasn't interacting with the Magda player. Blue Farm's quick kills aren't as likely as other decks so it falls short in a sprint to combo off..
Game 2 Omnath, Locus of Mana, Gandalf the White, Veyran, Me DRAW
I was in the fourth seat in a tough pod featuring Gandalf Stax. A quick Rest in Peace shut off my Breach win.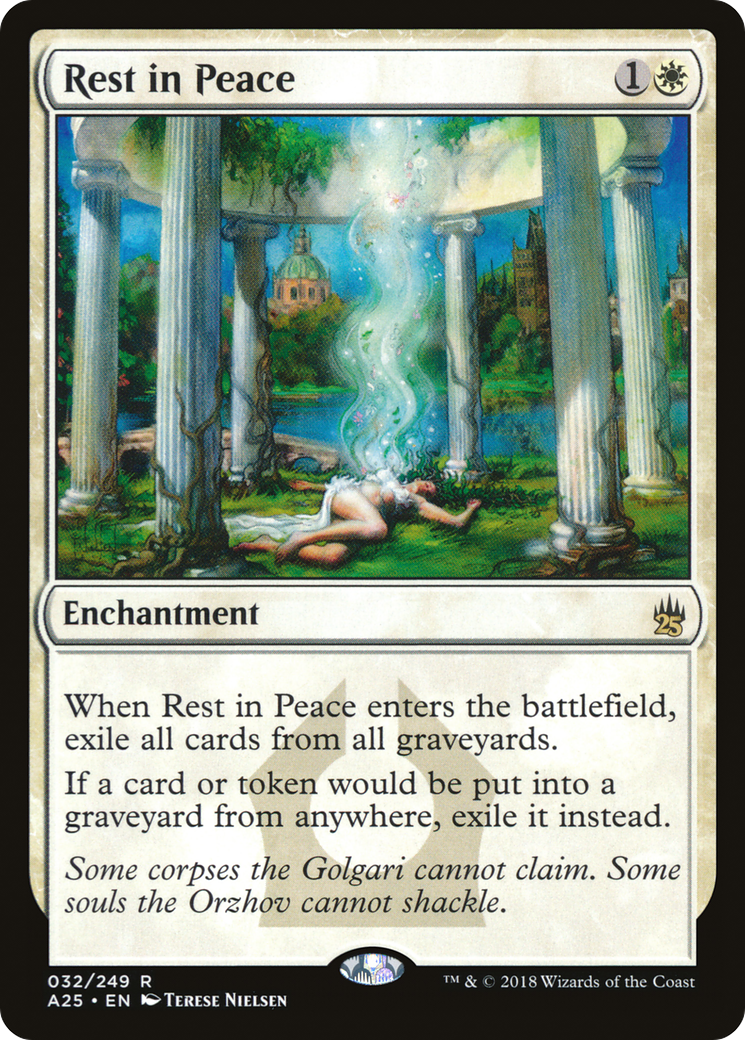 Early interaction from the table was pointed at my early creatures and I was forced to pivot away from an unfair win.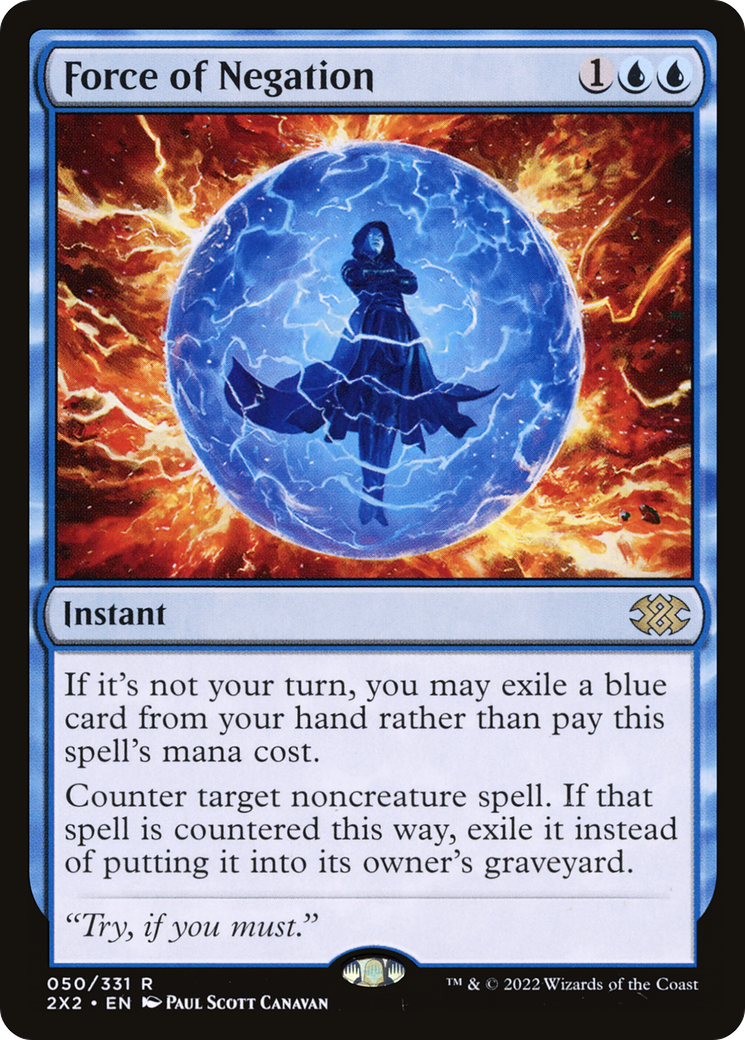 The game was going for a while and I made the mistake of playing Force of Negation on an uncounterable spell after I resolved a large Ad Nauseam. Due to this mistake I was forced to Tainted Pact for Force of Will to counter a Windfall which was close to running me out of win conditions. Tough game to take a draw because I had the win. These games are very unforgiving!
Game 3 Toxrill, Kinnan, Ardenn+Rograkh, Me WIN
Kinnan was off to a threatening start that I was able to keep at bay with Fire Covenant.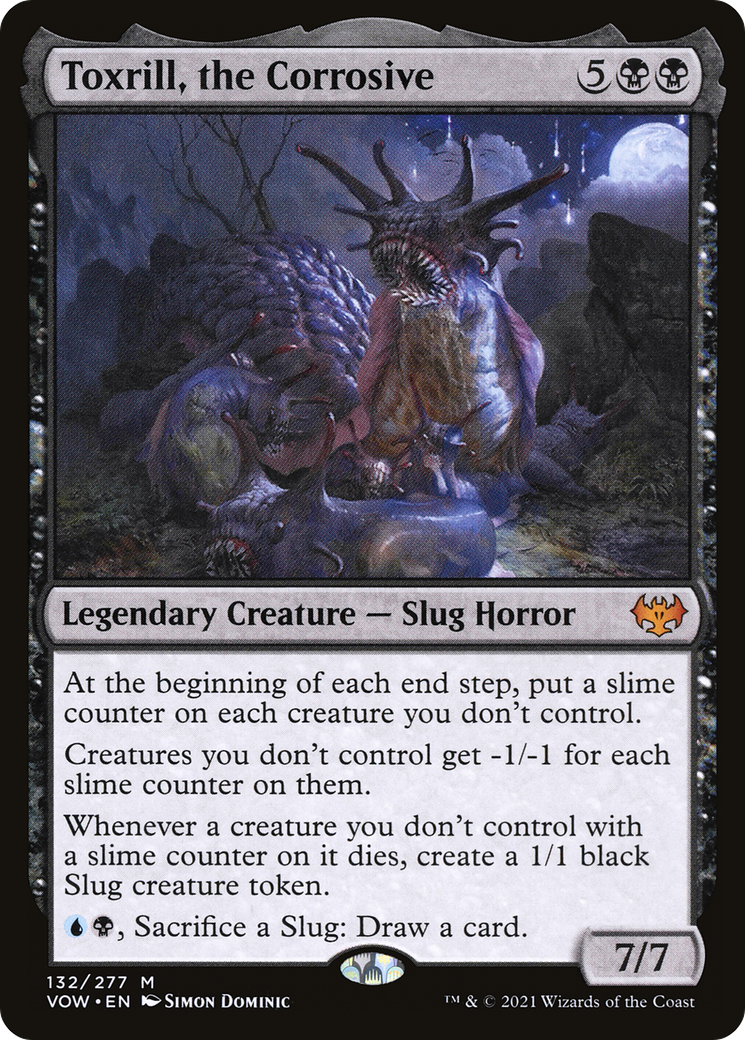 Toxrill kept a slow start and didn't do much outside of playing a few interaction spells. Ardenn+Rog kept a land light hand and was also severely hampered.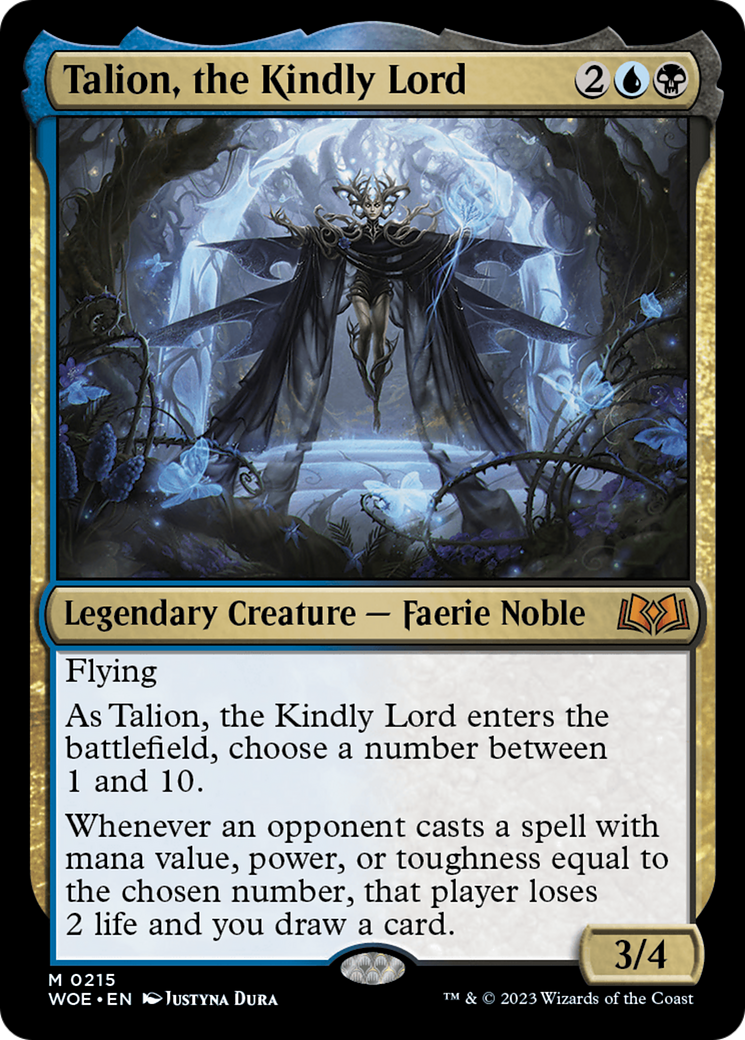 There was a fair amount of interaction from Kinnan and Toxrill which slowed down the game and Talion was able to shine.I made a mistake of using Deflecting Swat on Minor Misstep to counter itself. This is not allowed and the game was rewound.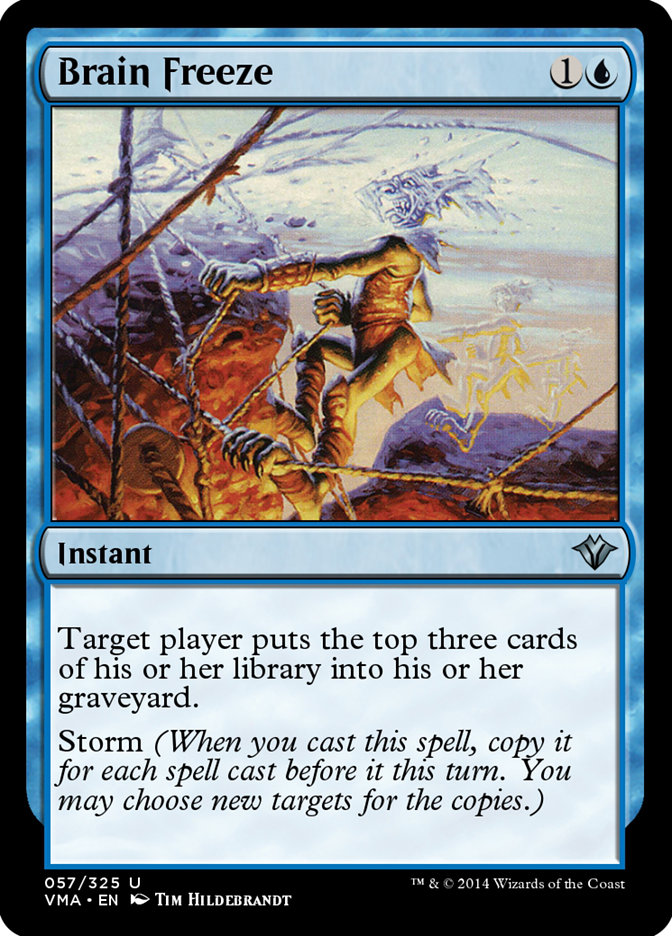 As the game dragged on I didn't have the ability to win with Thassa's Oracle+Pact so instead I decked the table with Brain Freeze+Lion's Eye Diamond+Underworld Breach. I left three cards in my deck to be safe and it prevented Angel's Grace from killing me. This was an exhausting turn.
Game 4 Muldrotha, Tymna+Thrasios, Me, Blue Farm LOSS
I was in third seat, but was with three other blue players causing the game to play out slower. A pod with two Blue Farm players means the table doesn't want to go for a win since they will be waiting in the wings to put together a kill. In this situation I should prioritize interacting with value engines as the game will drag.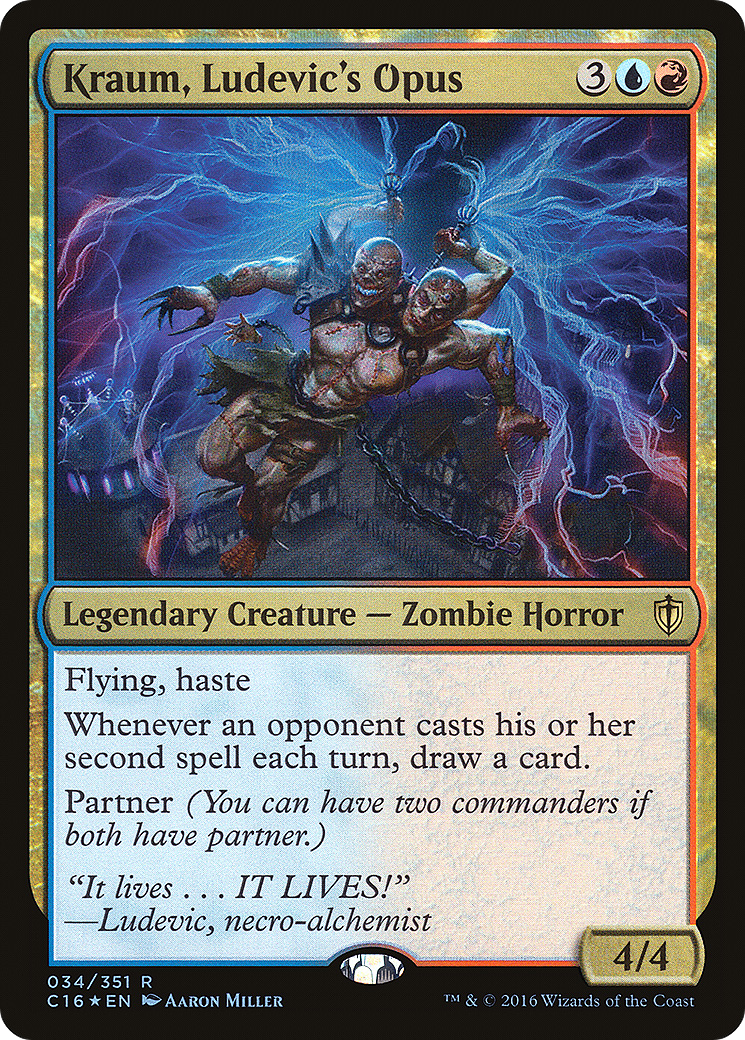 This game wasn't a win for me, but it was super fun. I made several deals with the table using attacks with Kraum as incentive to target other players with removal.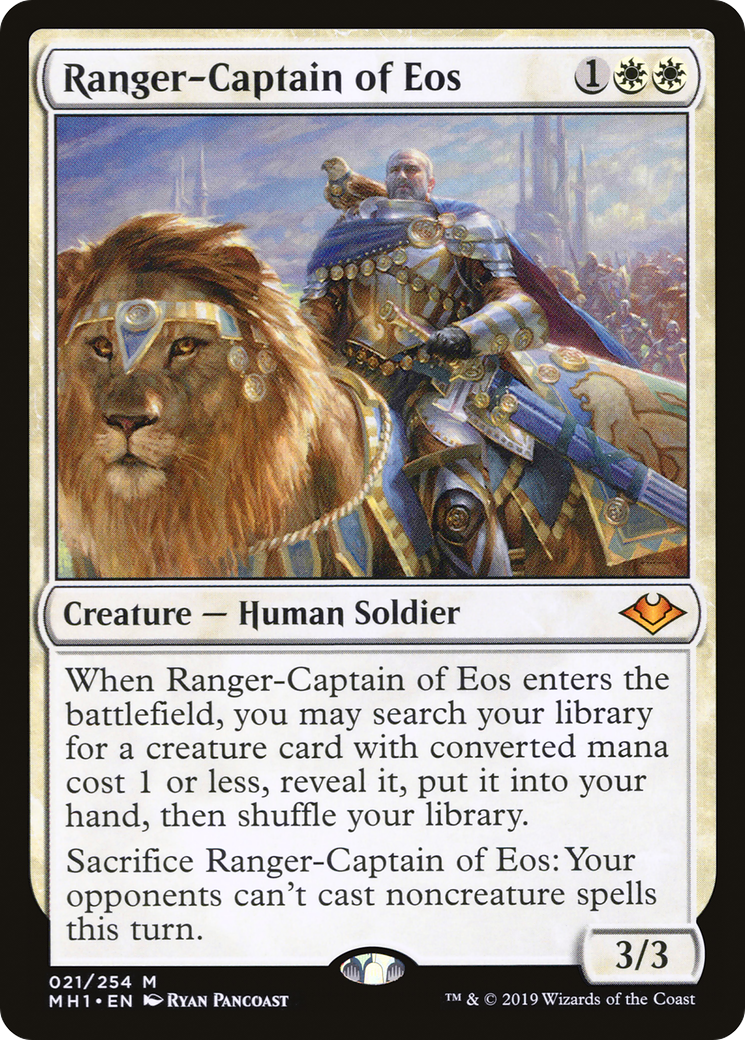 Tymna+Thrasios ended up taking the game because Ranger-Captain of Eos prevented other players from winning and then untapped to silence the table. A sweet reanimation line with Razaketh, the Foulblooded and Life/Death found the win.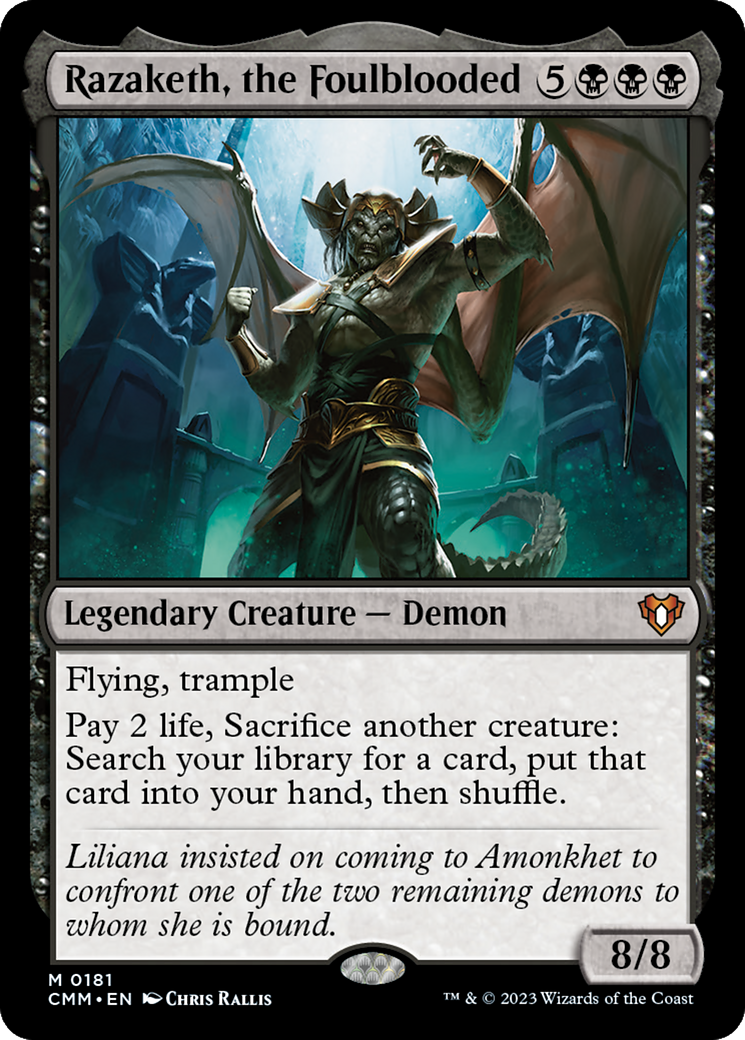 At this point I thought the second loss knocked me out of the tournament, but since only 25% of players win a round a 1-2-1 record was good enough to advance to the top 16. That will take some getting used to.
Top 16 K'rrick, Blue Farm, Kinnan, me LOSS
I was in the fourth seat because I was 15th place after swiss.
K'rrick going first is scary and the table needed to respect a quick win as it's capable of some truly broken early turns. I held onto a Deadly Rollick just in case K'rrick wanted to get frisky.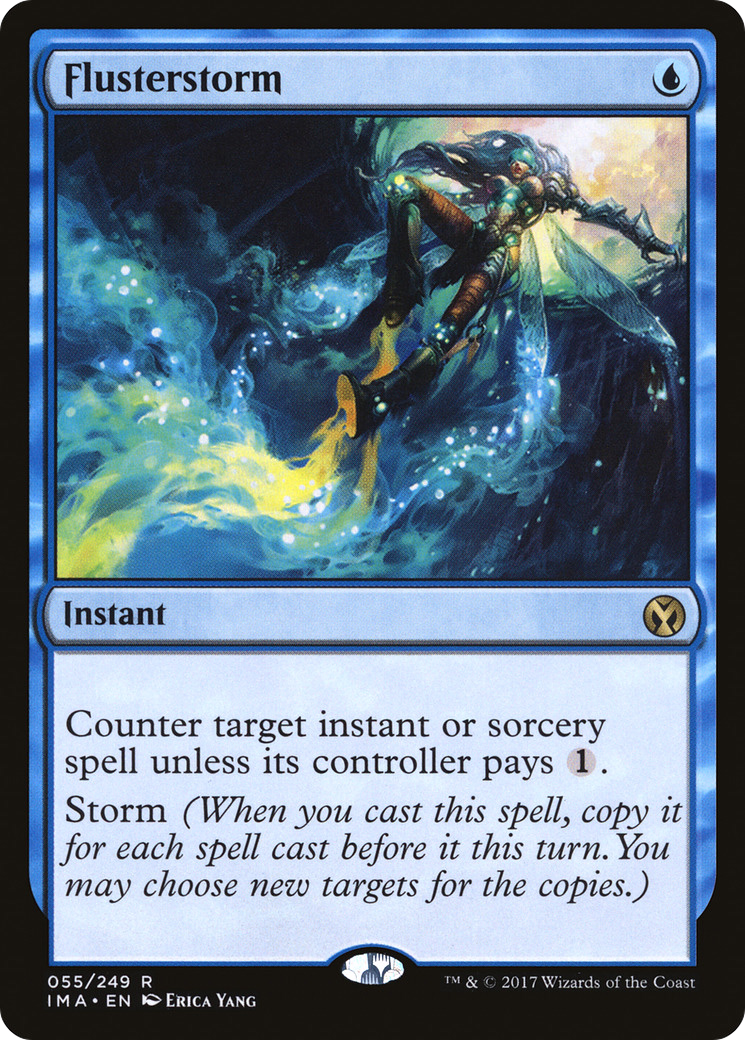 I made a mistake of being the first to go for a kill and ran out of resources. It felt like Demonic Tutuor, Ad Naus, and a few pieces of interaction could seal the deal, but Kinnan had Flusterstorm and Fierce Guardianship. The other Blue Farm player was able to win because the table exhausted their resources on me.
I certainly had the material to win this game had I played my last turn more defensively. Turtling up with Kraum would have been a better line.
Blue Farm is the "best deck" because it shines in highly competitive pods, but felt weaker in the earlier rounds where there weren't fully powered decks. The pods with everyone playing to their outs, mulling aggressively, and politicking was some of the most fun Magic I've ever played. An expected win percentage of 25% compared to 50% actually relieved the pressure to win each game and made the event more exciting.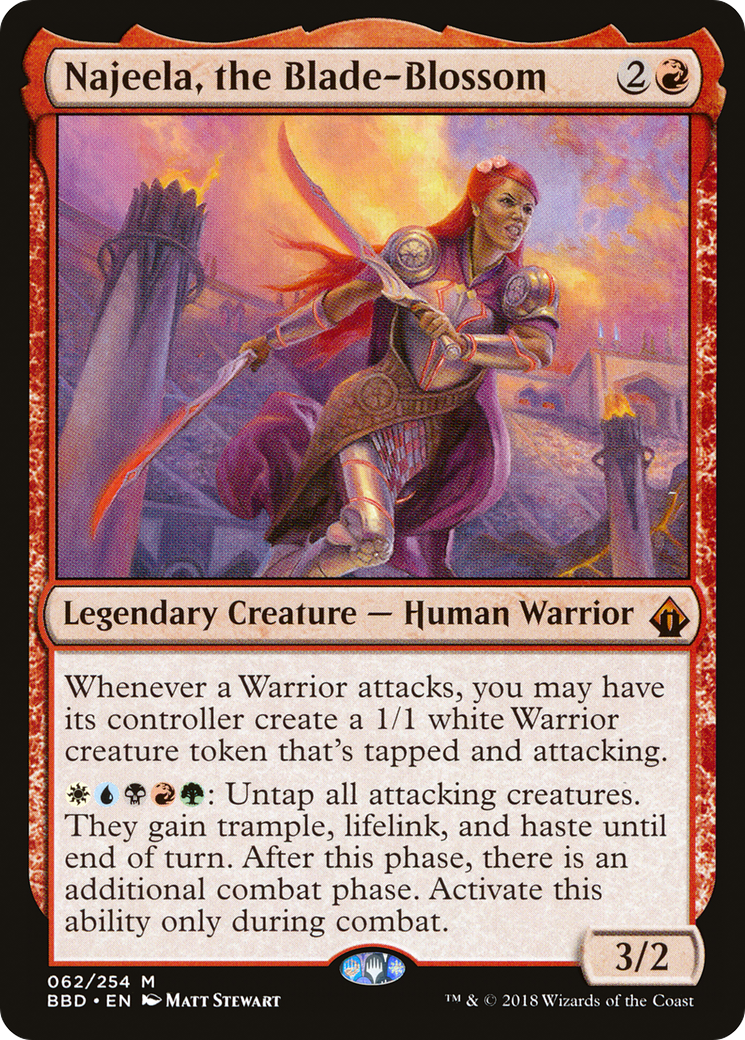 I'm going to give Najeela a try in future events because I like having access to the most broken combos in the format, but would like to have more ways to threaten a quick kill. It would also be nice to execute a combo that simply involves two creatures as they are harder to counter.
I was truly humbled by the amount of information I needed to keep track of and give cEDH players a ton of respect for being able to do well in tournaments. Just because Commander is casual in nature does not mean these decks are easy to pilot!