Blue Farm for RIW 25th Anniversary cEDH 1K
I've been preparing for RIW's 25th Anniversary cEDH 1K. Tivit was my frontrunner for the last month because of its relatively simple play patterns, but I can't ignore the power of Tymna/Kraum (Blue Farm). The combo lines can be complex, but the deck makes the best use of the format's staples.
Here's the list I plan to play:
At a high level Blue Farm utilizes the commander pair of Tymna the Weaver and Kraum, Ludevic's Opus to accrue massive card advantage while waiting for another player or two to fire off a win attempt. It then wins with Thassa's Oracle + Tainted Pact/Demonic Consultation or Underworld Breach + Lion's Eye Diamond + Brain Freeze.
Blue Farm is currently the highest performing cEDH deck by most metrics and is certainly very consistent and powerful. There are 70 spells and about 60 of them are stock. The final cards are a function of your play style. Here are my flex slots:
Dress Down
Sheoldred's Edict
Snap
Pyroblast
Lotho, Corrupt Shirriff
Phantasmal Image
Gitaxian Probe
Talion, the Kindly Lord
Deadly Rollick
The theme of my flex slots is cheap, efficient interaction. Another way to take the final slots was from Comedian MTG that utilizes the power of Displacer Kitten:
Talion, the Kindly Lord
Grim Monolith
Displacer Kitten
Teferi, Time Raveler
Phyrexian Metamorph
Touch of the Spirit Realm
The one "staple" I'm excluding is Wheel of Fortune.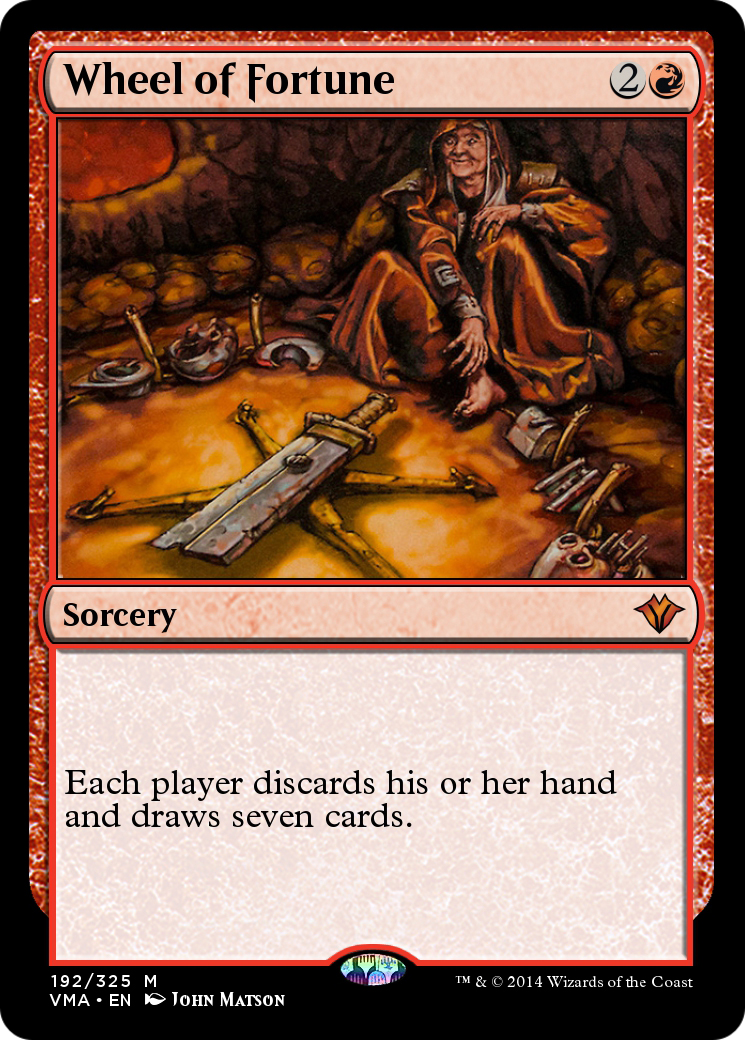 Blue Farm seeks to draw a lot of cards so I wasn't excited by the effect although it can come up at times. More interaction in the flex slots means I will have more cards in hand.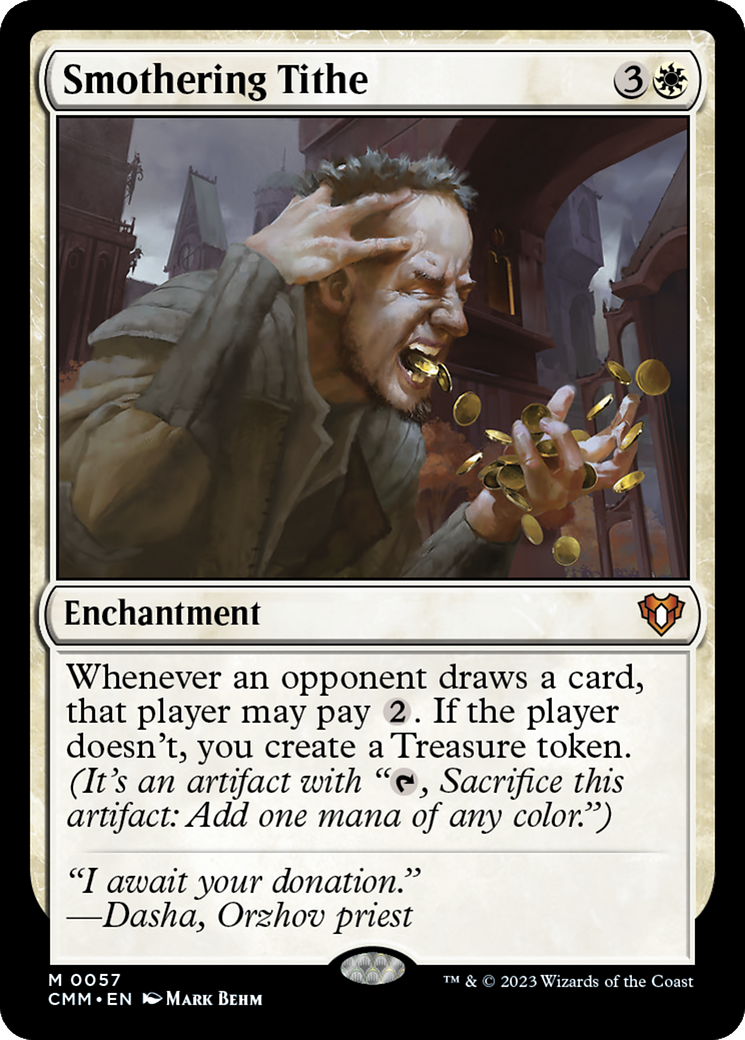 If I played Wheel of Fortune I would try to make room for a Smothering Tithe combo.
The Tutors can be daunting to play, but breaking down what you need into four categories can help organize your thoughts in a chaotic game:
Mana
Card advantage
Win condition
Interaction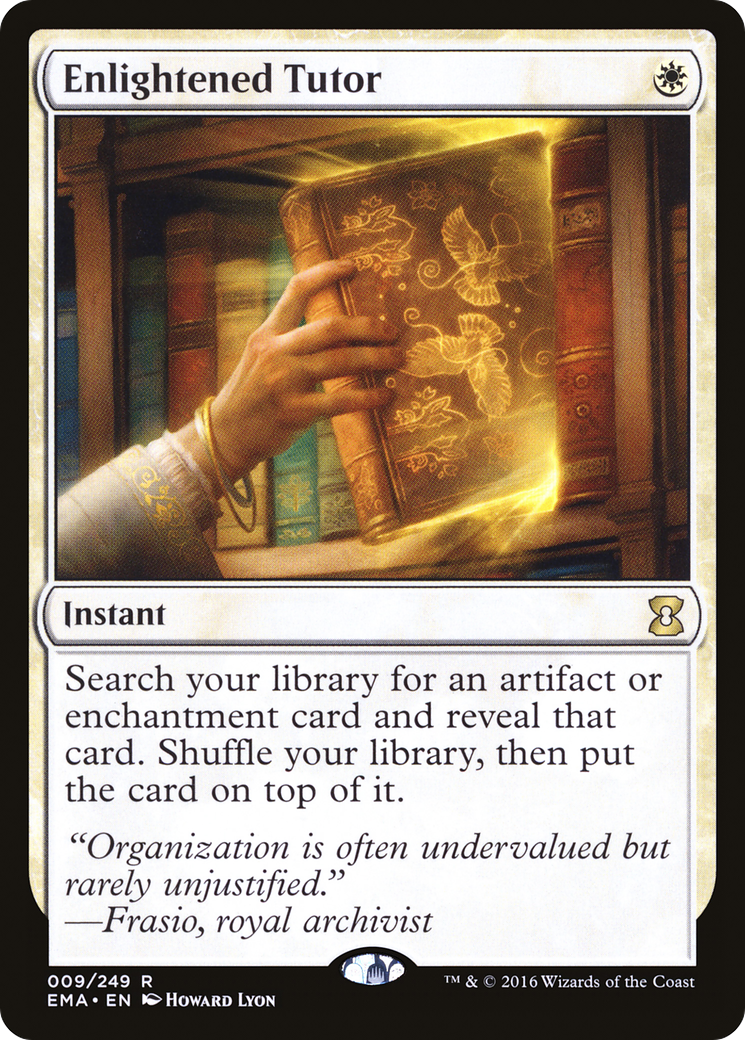 Enlightened Tutor can find:
Mana- Mana Crypt/Sol Ring
Card advantage- Rhystic Study/Mystic Remora
Win condition- Lion's Eye Diamond/Underworld Breach
Enlightened Tutor is weak in the interaction department, but Dress Down can help shut off multiple creature prison effects for your combos. It's also a way to stop an Oracle win even through a Cavern of Souls.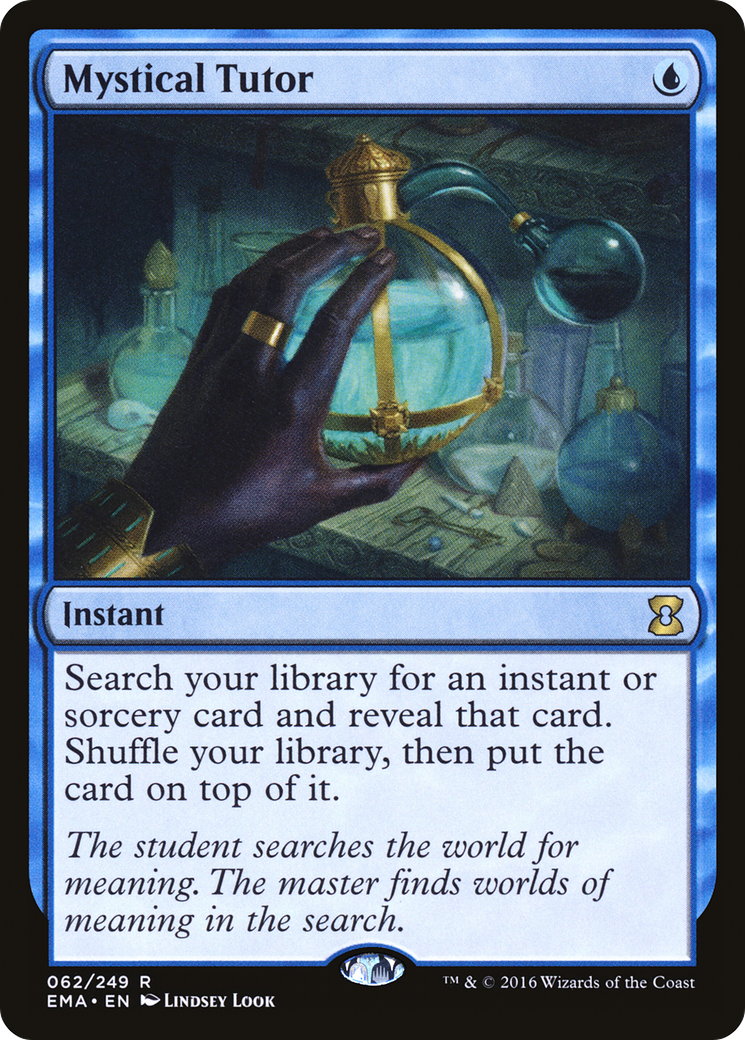 Card advantage- Ad Nauseam
Win condition- Tainted Pact/Demonic Consultation/Ad Nauseam
Interaction- counters, Silence, creature removal
When you Mystical for interaction the entire table will coerce you to use it to stop a win. Sandbagging your interaction and getting opponents to stop a win is a key way to win more games.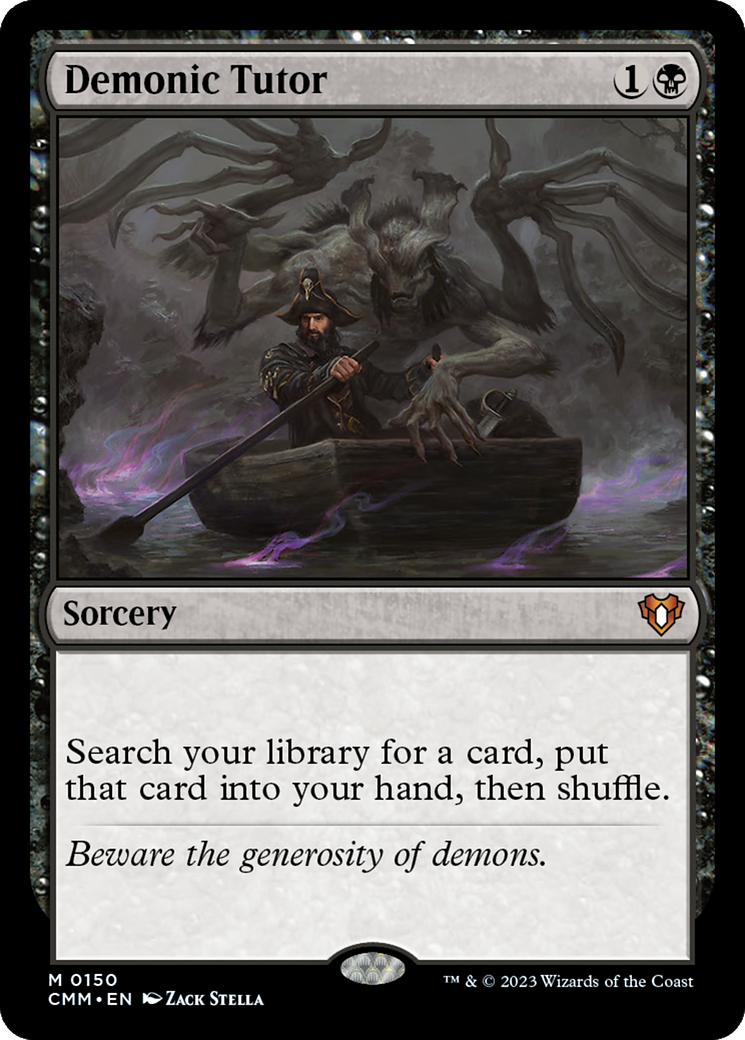 Mana- Mana Crypt/Dockside Extortionist
Card advantage- Ad Nauseam/Rhystic/Mystic
Win condition-Thassa's Oracle and Breach combos plus Cavern of Souls on Human/Grand Abolisher
Interaction- Mystical Tutor targets and Dress Down
Gitaxian Probe can serve as a cantrip to find cards immediately from the topdeck tutors. Seeing an opponent's hand can suss out if they're a threat or have interaction you can force them to use. Such a crazy effect for just two life.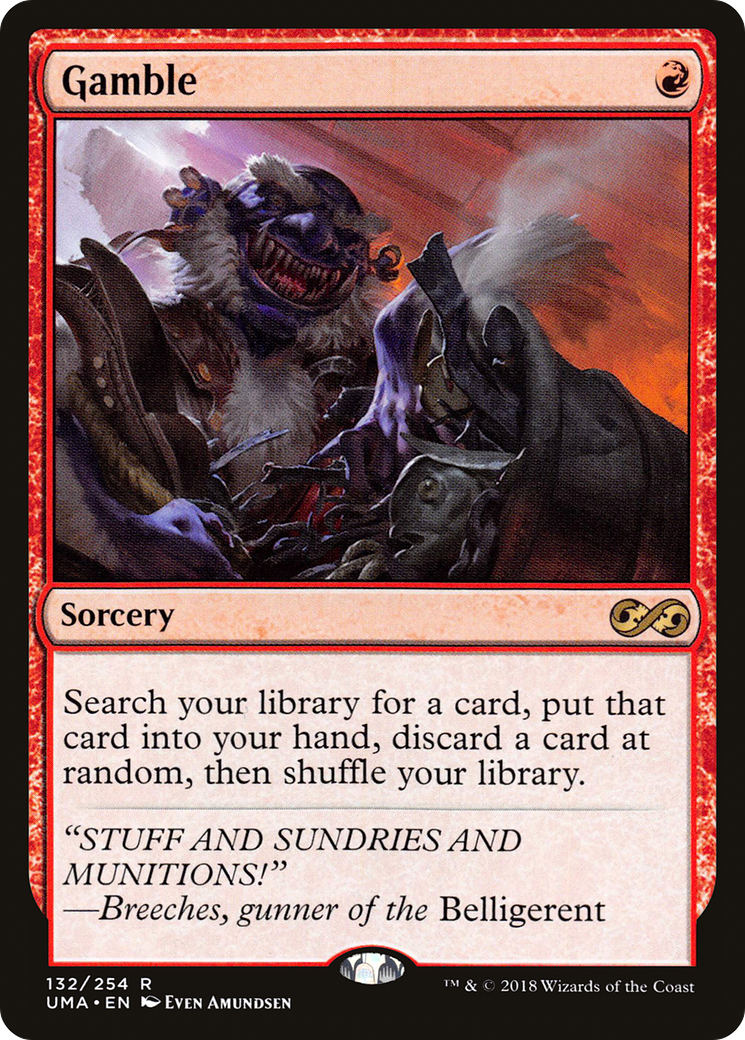 Gamble looked awkward at first because it's a high risk tutor, but it can be cast when your hand is loaded from Ad Naus, commander advantage, or Rhystic/Mystic. It's also a tutor that helps easily win with Breach lines as it doesn't matter if the missing combo pieces are discarded.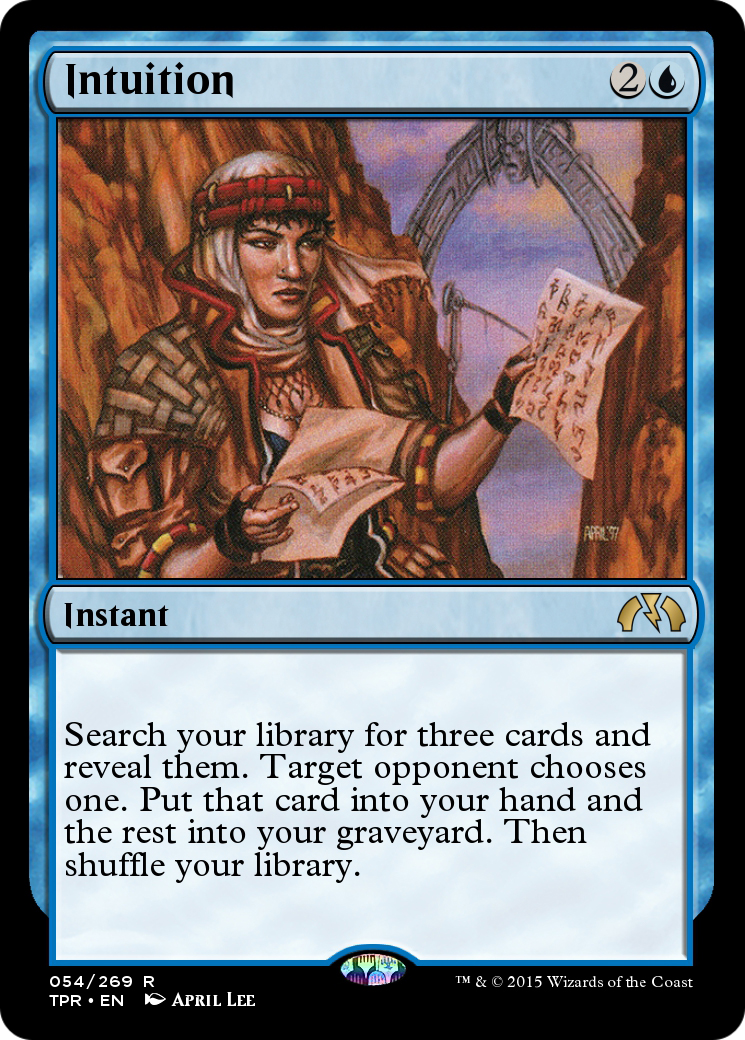 Intuition is very strong as it commonly finds:
Underworld Breach + Lion's Eye Diamond + Sevinne's Reclamation
This puts the opponents between a rock and a hard place. You can easily win from here regardless of what card you are given. While these three cards are missing Brain Freeze you can cast LED from the graveyard to escape Intuition to complete the combo. Remember that Reclamation cast from the graveyard can recur two permanents: Breach and LED.
Intuition targets an opponent so watch out for Veil of Summer from green decks. You can also politic with Intuition by searching for:
A counter to keep the game going + Sevinne's Reclamation + Thassa's Oracle/Breach/LED
The opponent you choose for Intuition will have a vested interest to give you interaction and avoid losing while you are closer to winning.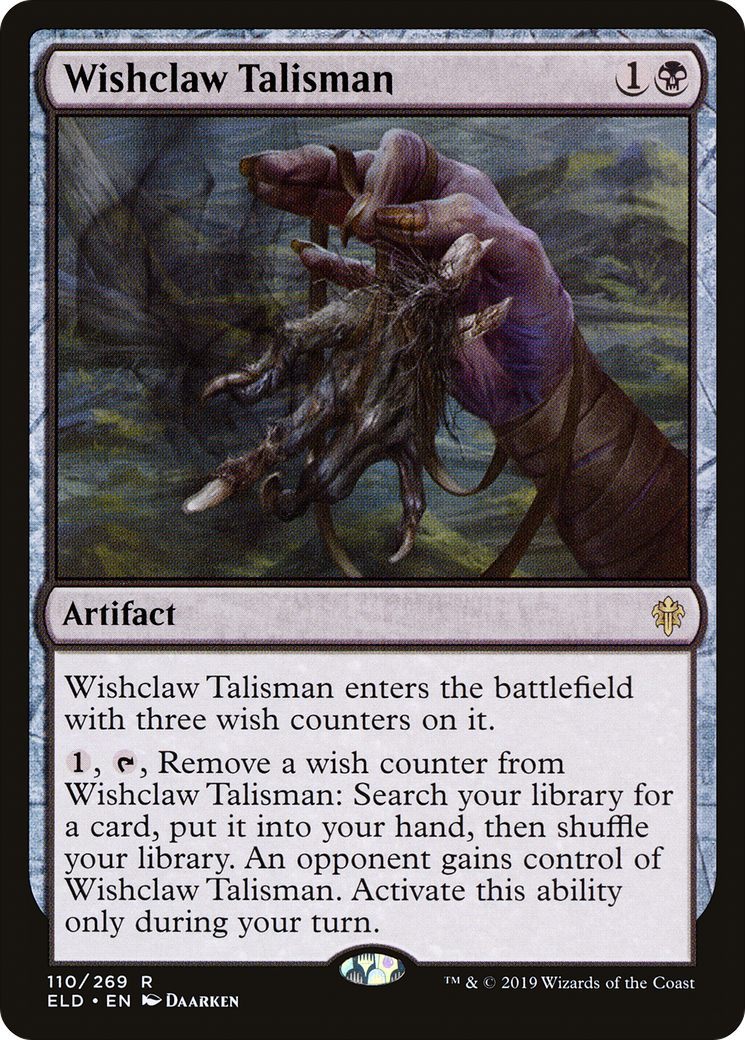 Wishclaw Talisman is expensive, but only requires one colored mana. You can give the Talisman to an opponent if they aren't in a position to win the game or won't take a turn for a while. An on board Opposition Agent softens the blow of giving a tutor to an opponent. This card can be activated as an instant, but only on your turn. You can also put the trigger on the stack and bounce with Chain of Vapor to keep the chain under your control.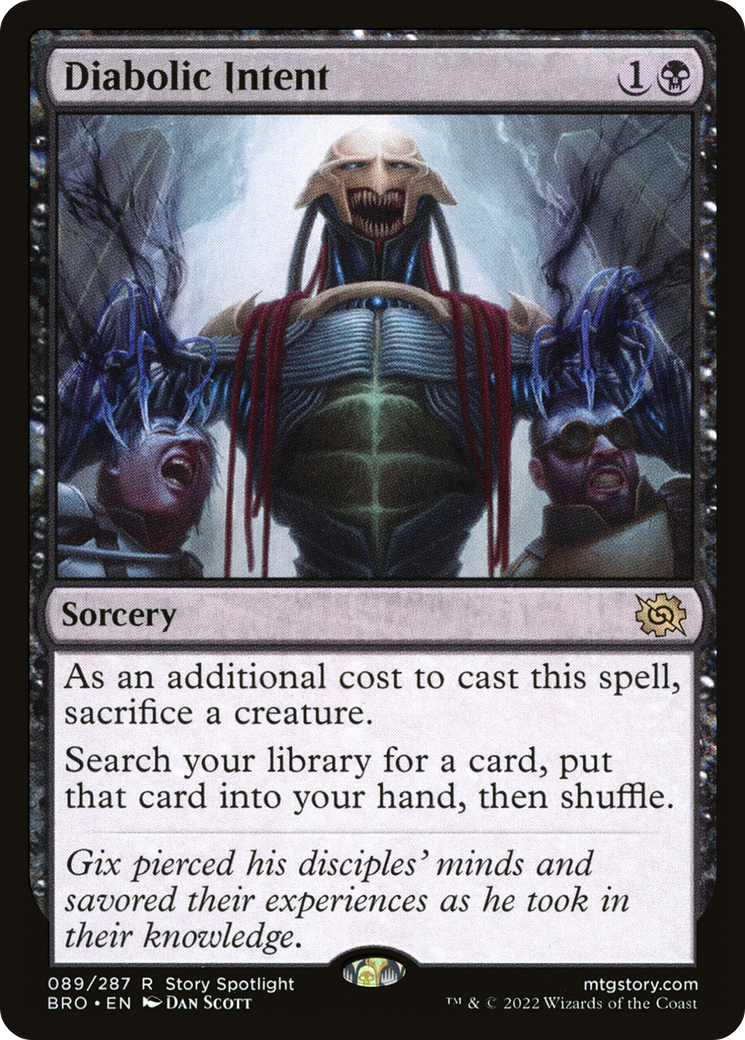 I'm not playing Diabolic Intent because sacrificing a creature is a big cost and it's not needed to power down your draw engines ahead of most Thassa's Oracle wins. Do be mindful the creature draw engines must draw cards so the table can cast spells to deck you in response to a win.
Interaction can be broken down into three main categories:
The Counters can be used offensively and defensively. Each one has its own merits.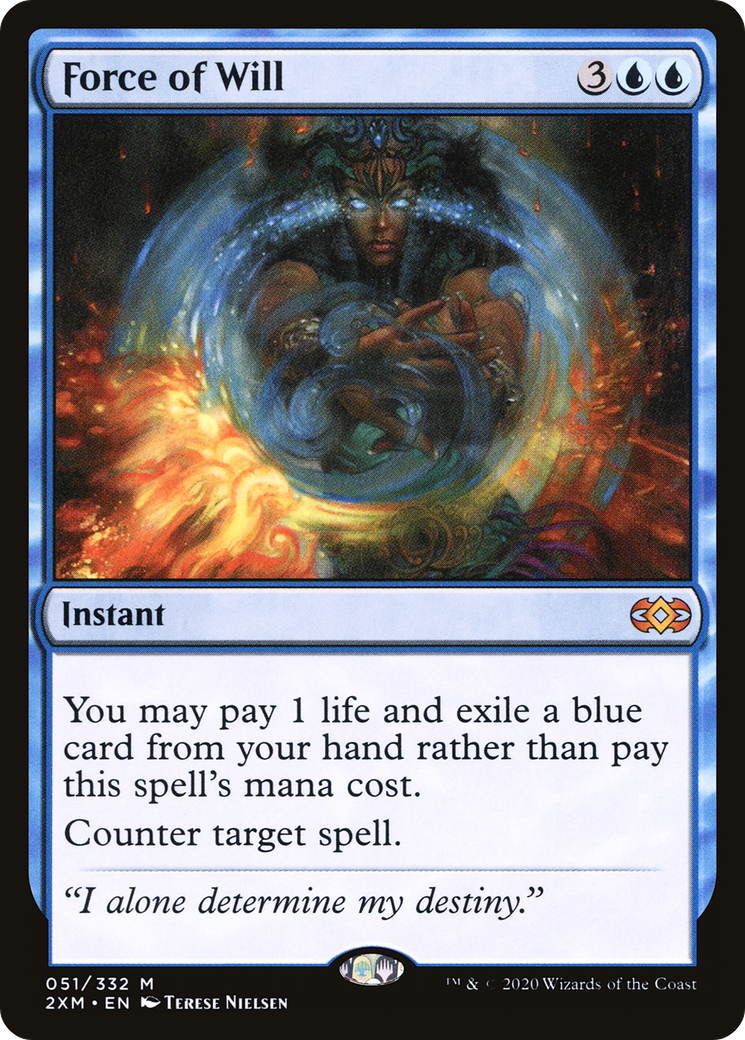 Force of Will can be used on your turn to push through your win attempt. Most stack-based interaction also lacks the ability to counter opposing creatures.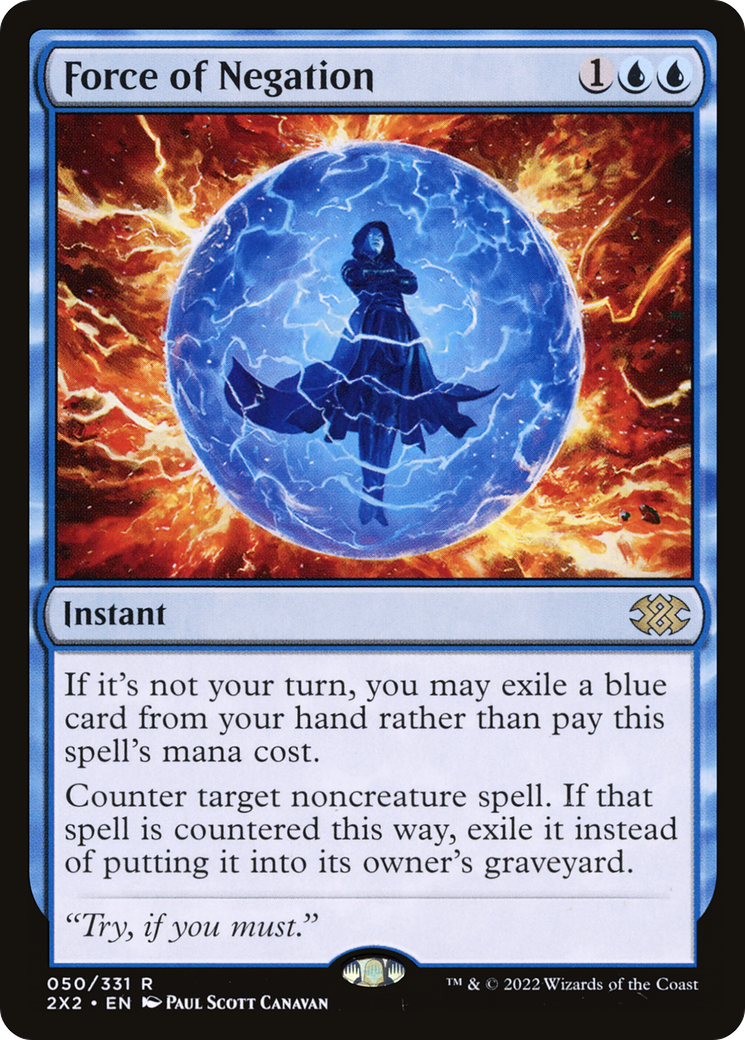 Force of Negation doesn't push through your win attempts often, but can be hard casted easier than Force of Will. Exiling the spell can be relevant against Underworld Breach decks.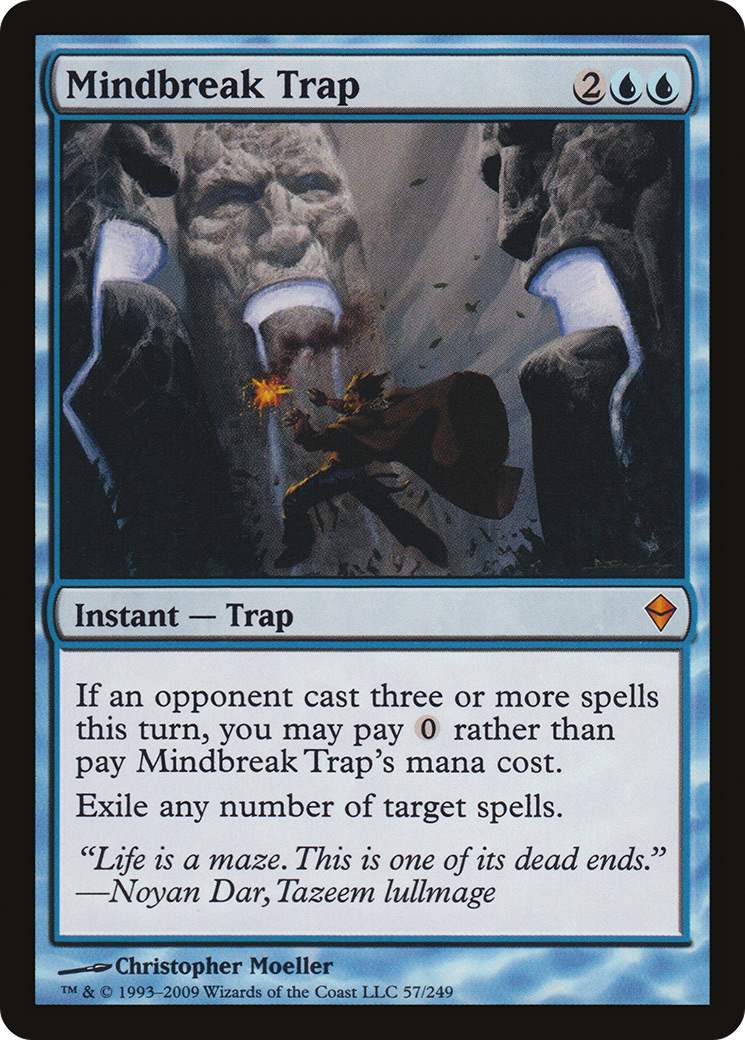 Mindbreak Trap can be cast for free and exile uncounterable creatures through Cavern of Souls. You can collude with an opponent to cast additional spells to enable the alternate cost. In fringe cases you can also exile multiple spells on the stack when the game is complicated.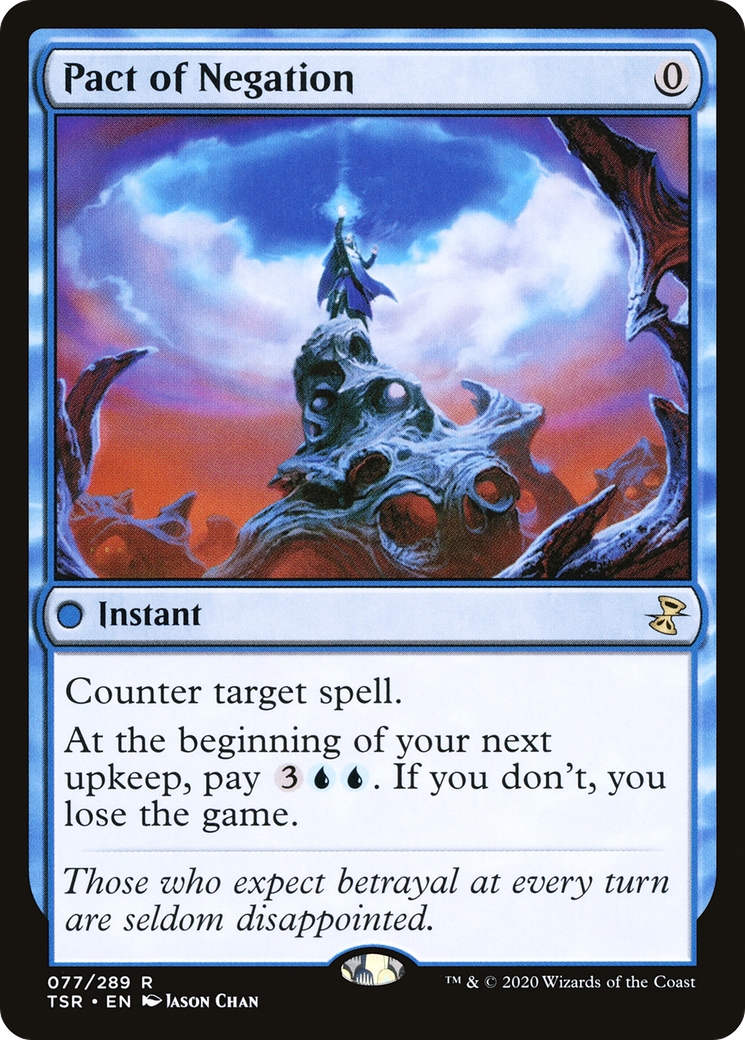 Pact of Negation is free, but is ideally used to protect win attempts as paying five mana during your turn is a huge cost.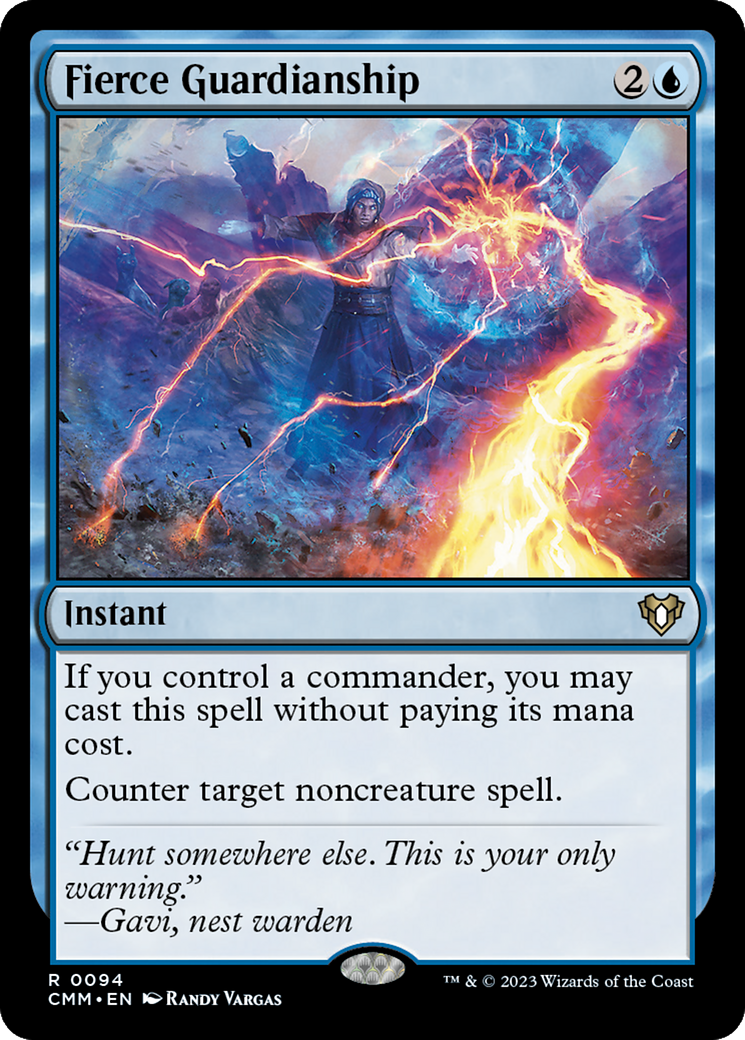 Fierce Guardianship is the last free counter and encourages me to cast Tymna/Kraum early.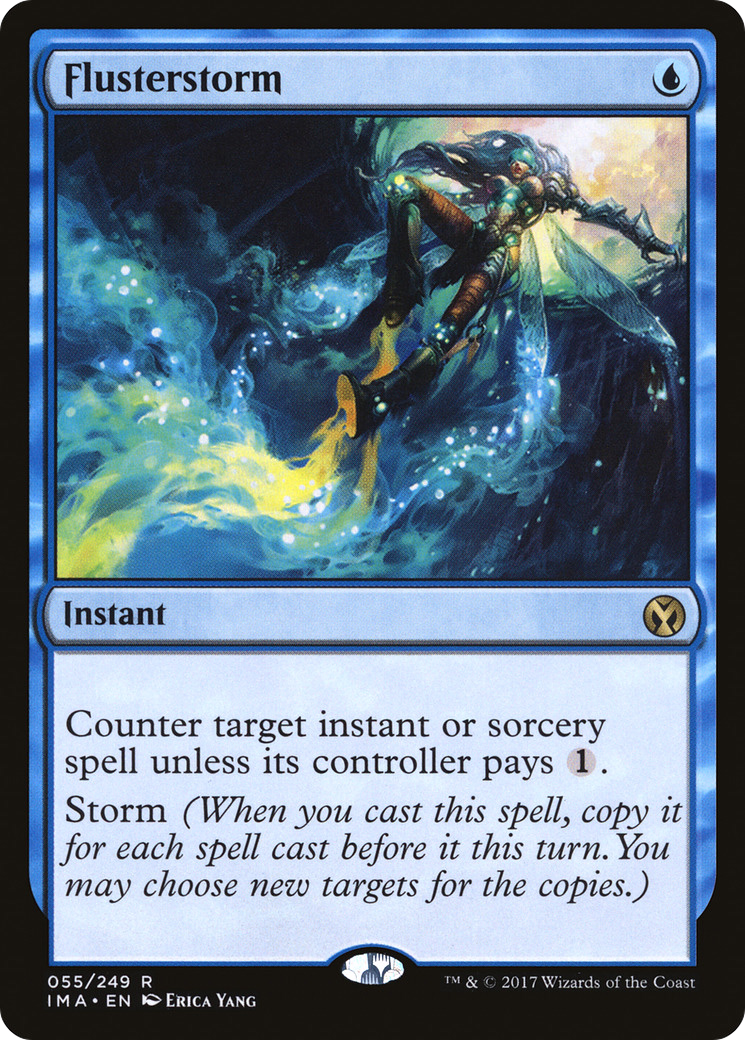 Flusterstorm costs mana, but can be effectively uncounterable outside of Mindbreak Trap or other Flusterstorms.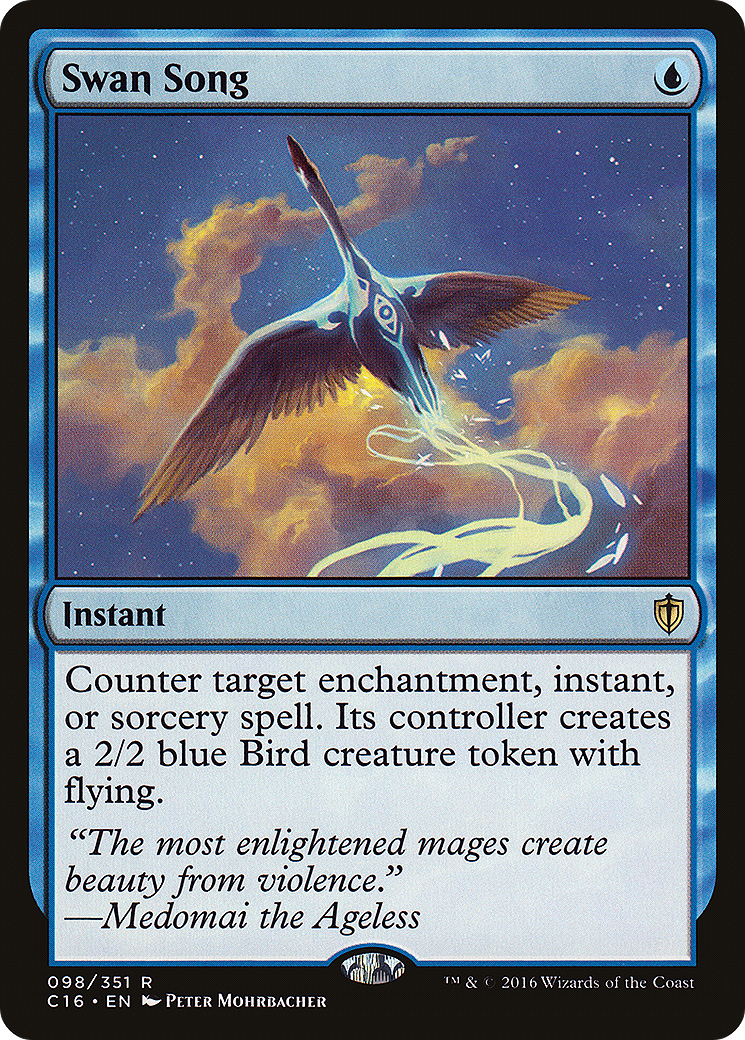 Swan Song giving an opponent a 2/2 can have a cost as it can block Tymna from drawing more cards, but well worth it. Remember it can counter Rhystic/Mystic/Breach.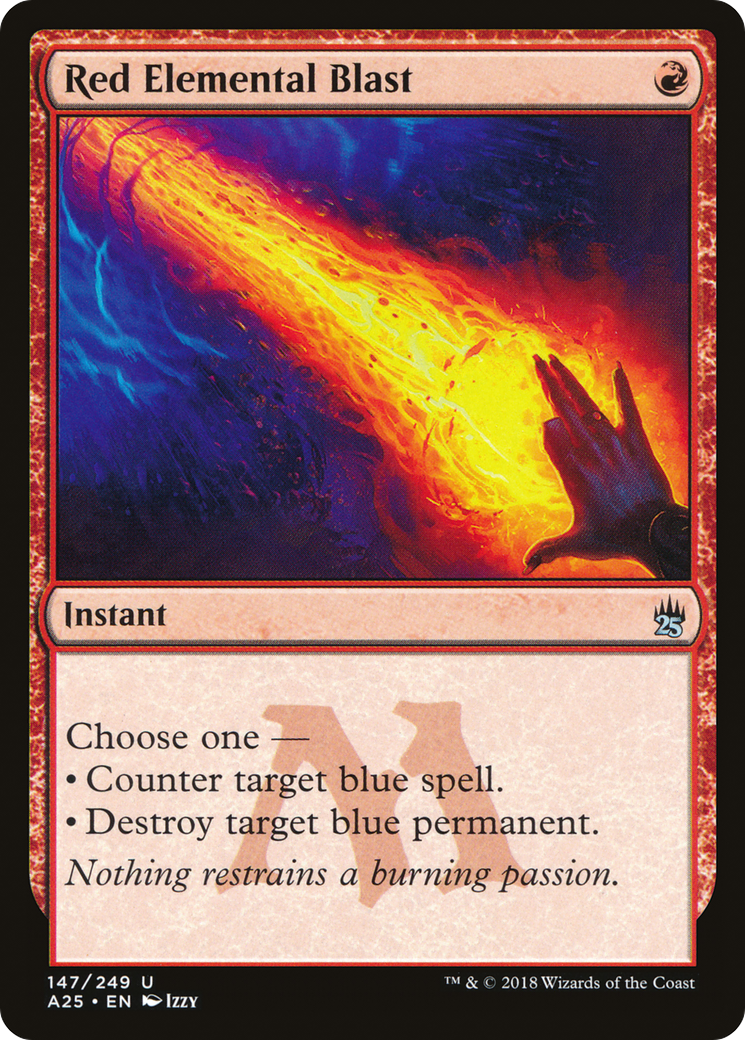 Red Elemental Blast is a metagame call as blue is by far the strongest color in cEDH. It's better than Pyroblast as it can't be redirected as easily with Deflecting Swat. It can also interact with blue generals such as Tivit, Kraum, and Atraxa.
I tried Mana Drain,Counterbalance, and Muddle the Mixture, but the double blue casting costs can be a hindrance in a four-color deck. Since I have access to REB and Pyroblast there's less need for An Offer You Can't Refuse, but it's on my short list to fit. Remember An Offer You Can't Refuse can counter your own spells to generate treasure.
The Silences can also be used in unique ways.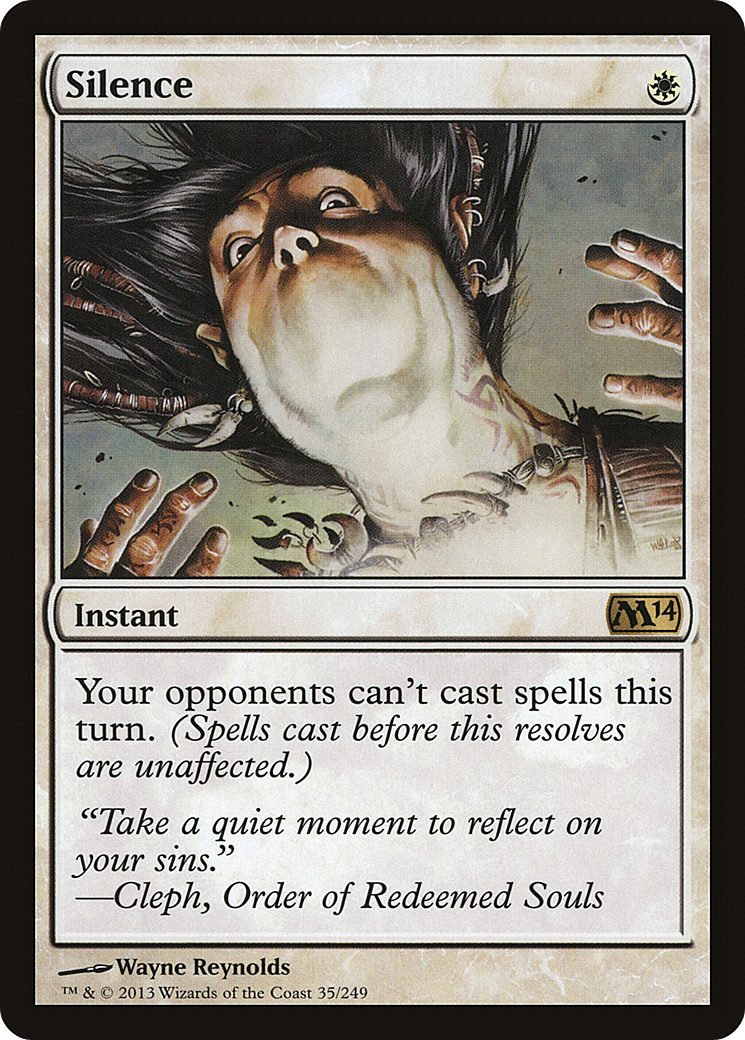 Silence can help you force through a win as it prevents all players from casting creatures and non-creatures. Orim's Chant is less popular because only a single player is prevented from casting spells.
I can also Silence opponents once they go for a win attempt to prevent them from protecting. When an opponent threatens an Oracle win, let them cast the Pact/Consultation first because they can cast in response to Silence and their shields are up to protect. Use time before casting Silence to see if others at the table can help stave off a win attempt.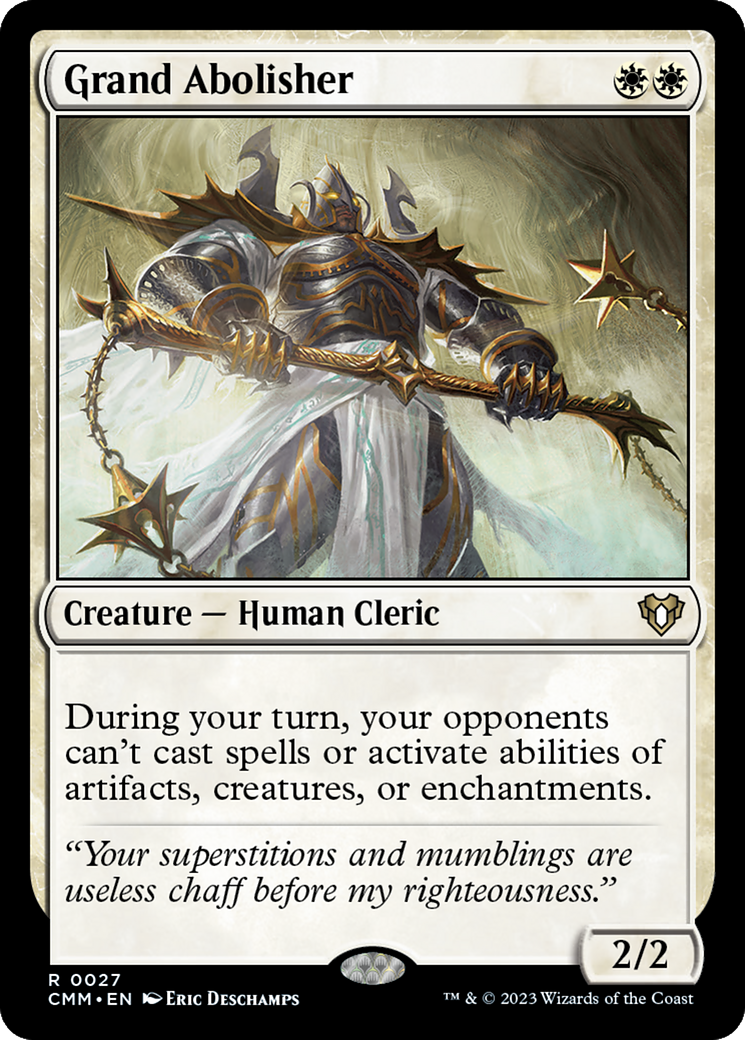 Grand Abolisher is a silence effect that shuts off on board activated abilities and spells from opponents during your turn. This creature can be cast early as it doesn't prevent players from stopping win attempts on other turns like Lavinia, Azorius Renegade. It's a human which pairs nicely with Cavern of Souls as it will also help cast Tymna. Remember activated abilities of cards in hand are still live so you still need to respect Boseiju, Otawara, Touch of the Spirit Realm, and Moonsnare Prototype.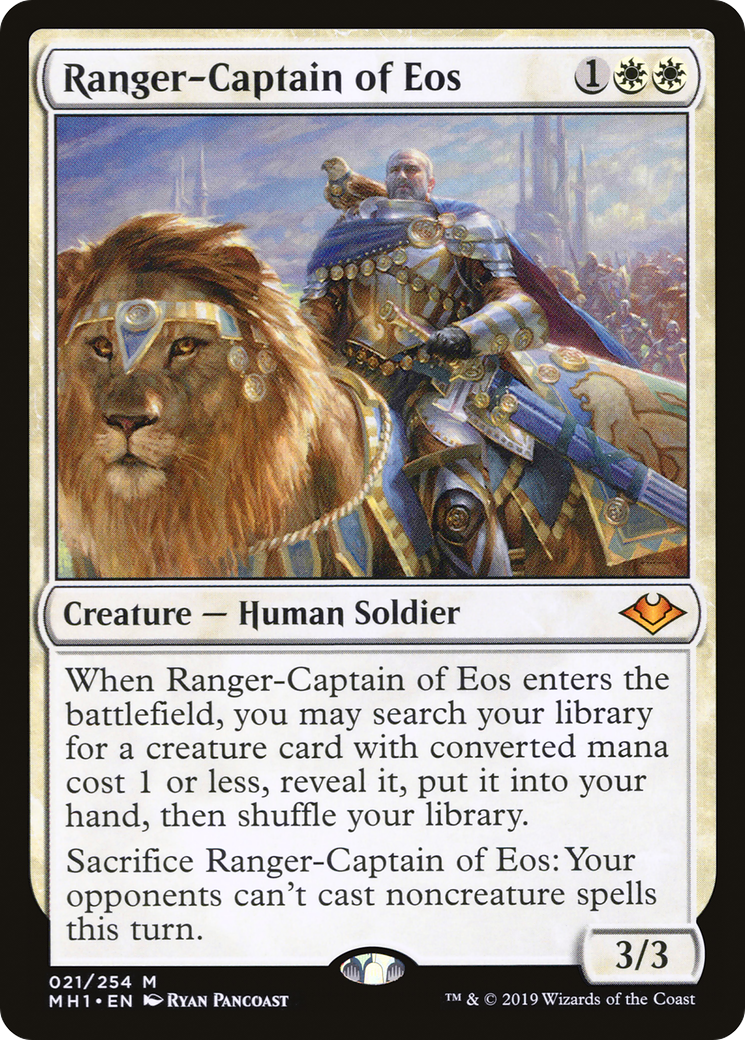 Ranger-Captain of Eos can silence all opponents, but they can still cast creatures. It fetches Esper Sentinel, for a triple white play, or Ragavan. Other one-drops to consider are Dragon's Rage Channeler and Serra Ascendant. Watch out for Endurance when the table is silenced from Ranger in response to an Oracle win.
Removal is less popular in cEDH compared to 60 card formats, but still very relevant as it can break up creature combos and everyone has a commander.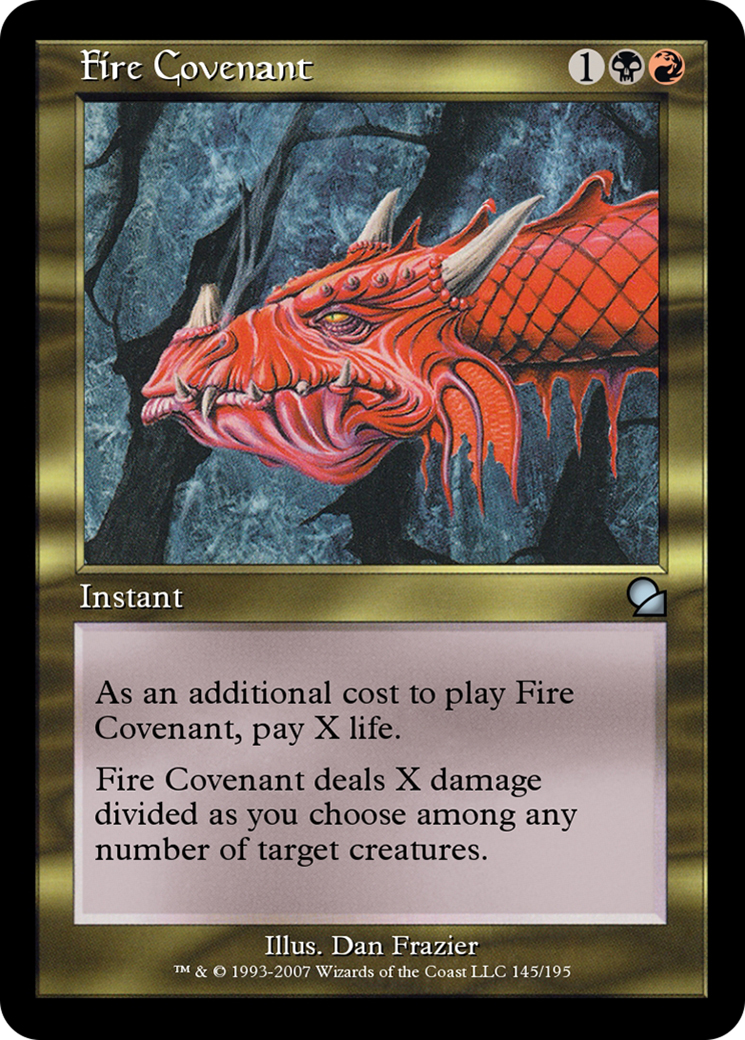 Fire Covenant is the preferred sweeper as it keeps your creatures alive. I want to push through damage with Tymna and keep my commanders alive to hold up free interaction. Toxic Deluge is great in Tivit because it can keep your commander alive, but less impressive in Blue Farm. Damn is sometimes played in Blue Farm, but I don't like that it kills your creatures and is two of the same color mana to cast on either side.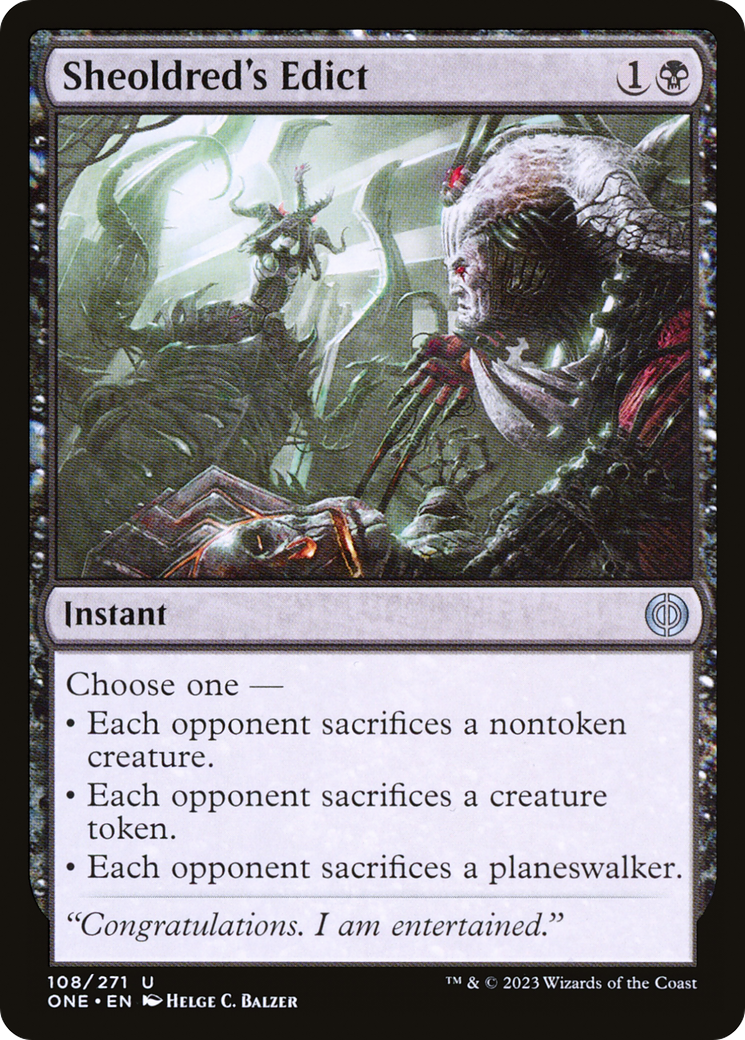 Sheoldred's Edict is my pet card that I think is underplayed. It clears blockers from all opponents to pave the way for Tymna and friends to connect. Killing planeswalkers can come up at times, too. Interacting one-for-one against non-lethal threats can be a losing battle, but Edict slows down the table's wins and development simultaneously.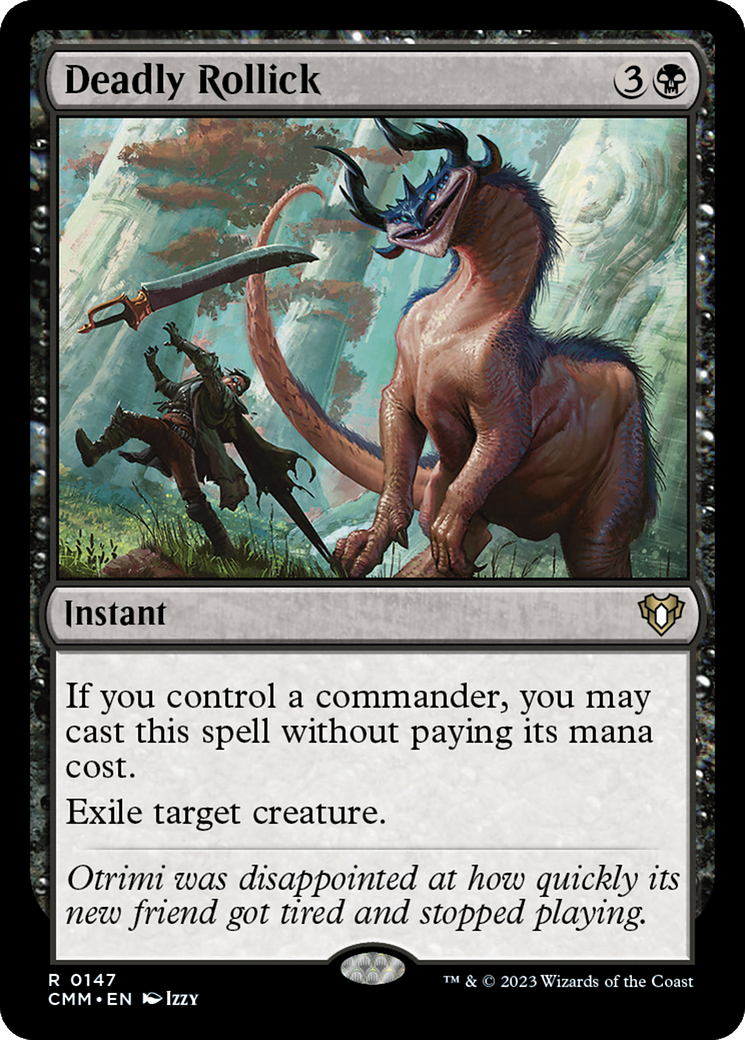 Deadly Rollick isn't always played, but I like having as many free spells as possible with the amount of cards Blue Farm draws.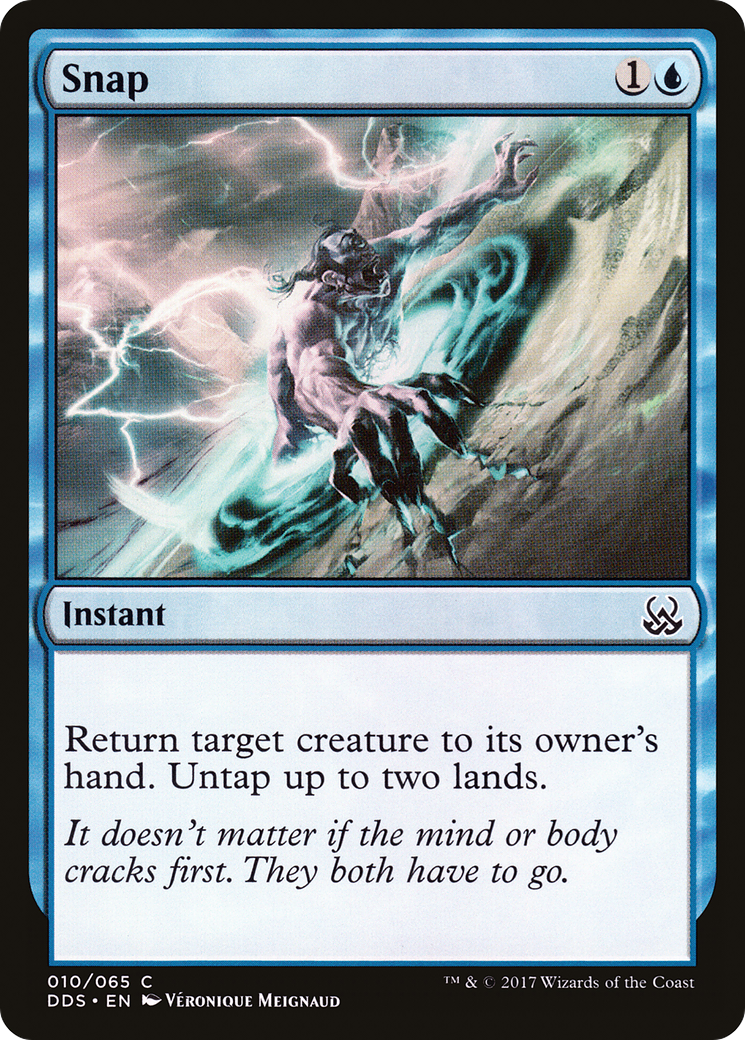 Snap can untap opponent's lands to enable further interaction to stop a win and fix your own colors on turns you are attempting to win the game. Bouncing Dockside can also help press your mana advantage on key turns. I like being able to answer prison creatures without spending mana as that's typically the choke point.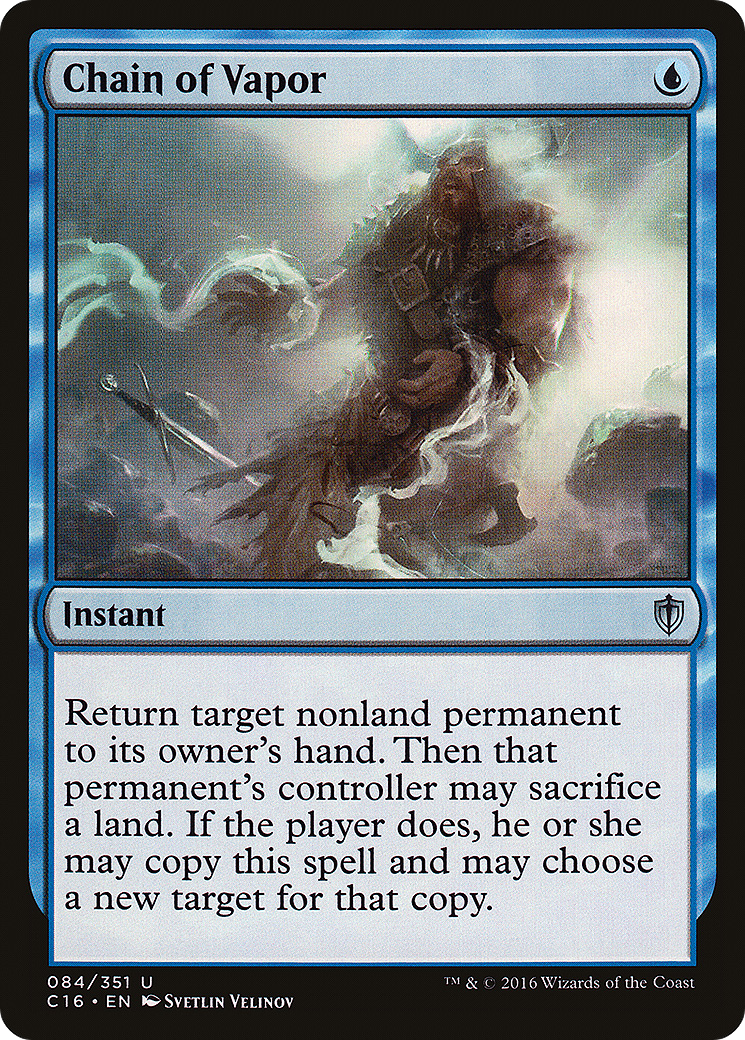 Chain of Vapor is another bounce spell that also hits artifact and enchantment lock pieces. Like Snap, it can be used offensively on Dockside Extortionist or even your mana rocks. It can also be the final spell cast on a value Breach turn to return the powerful enchantment to your hand.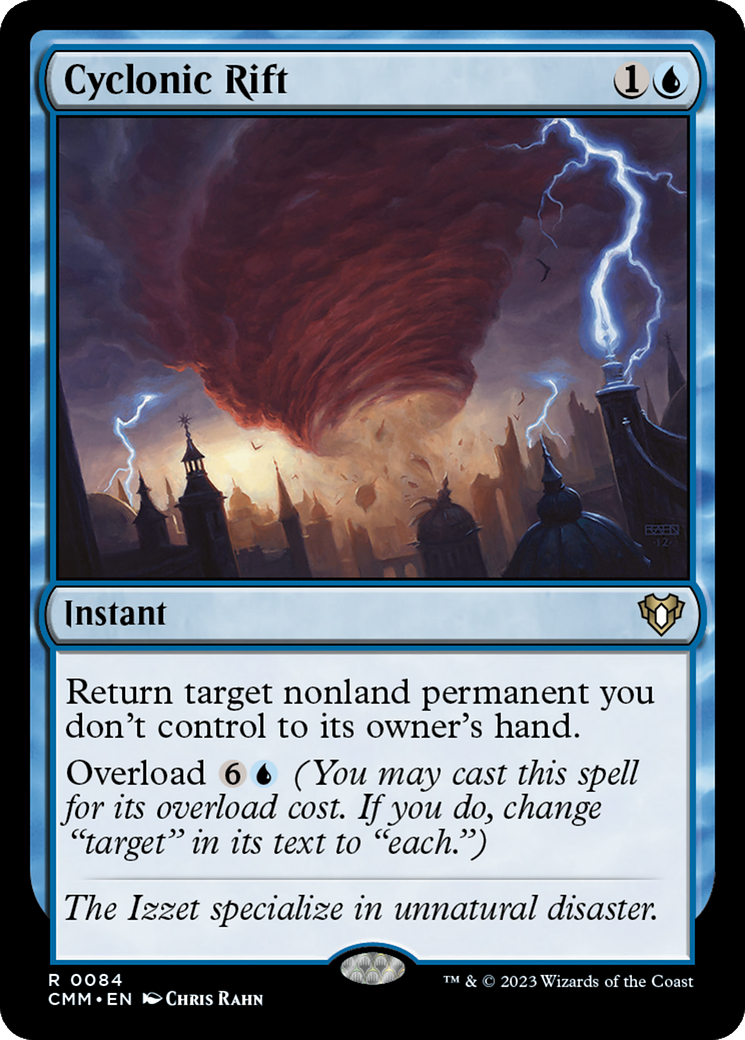 Cyclonic Rift can't be used offensively to reset your Dockside and mana rocks, but can be overloaded to deal with multiple opposing lock pieces. Remember that you may not be the only one at the table hindered by a lock piece so it may not be wise to bounce everything.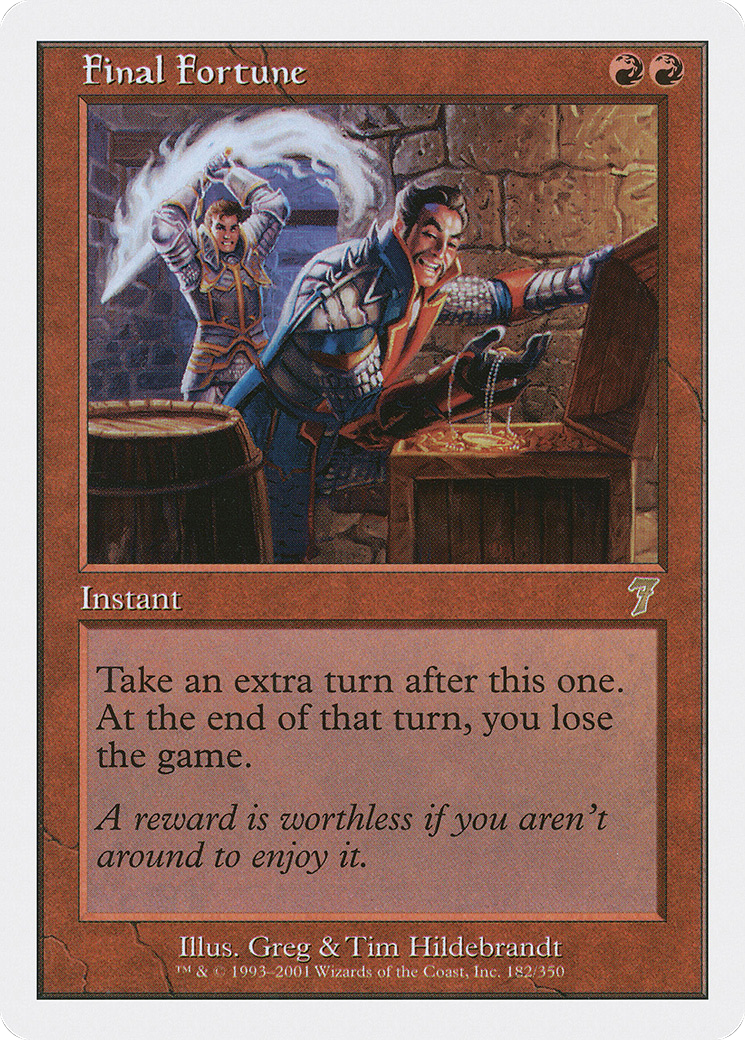 Final Fortune is in a unique category as it can interact with the turn order. You can steal a turn ahead of a player about to win the game or take a crucial turn after a failed win attempt exhausts the table. It can also be used as mana acceleration by using your turn to set up for a win and then cast Final Fortune to put it all together. I was low on this card at first, but it has a lot of cool interactions.
The Draw Engines include: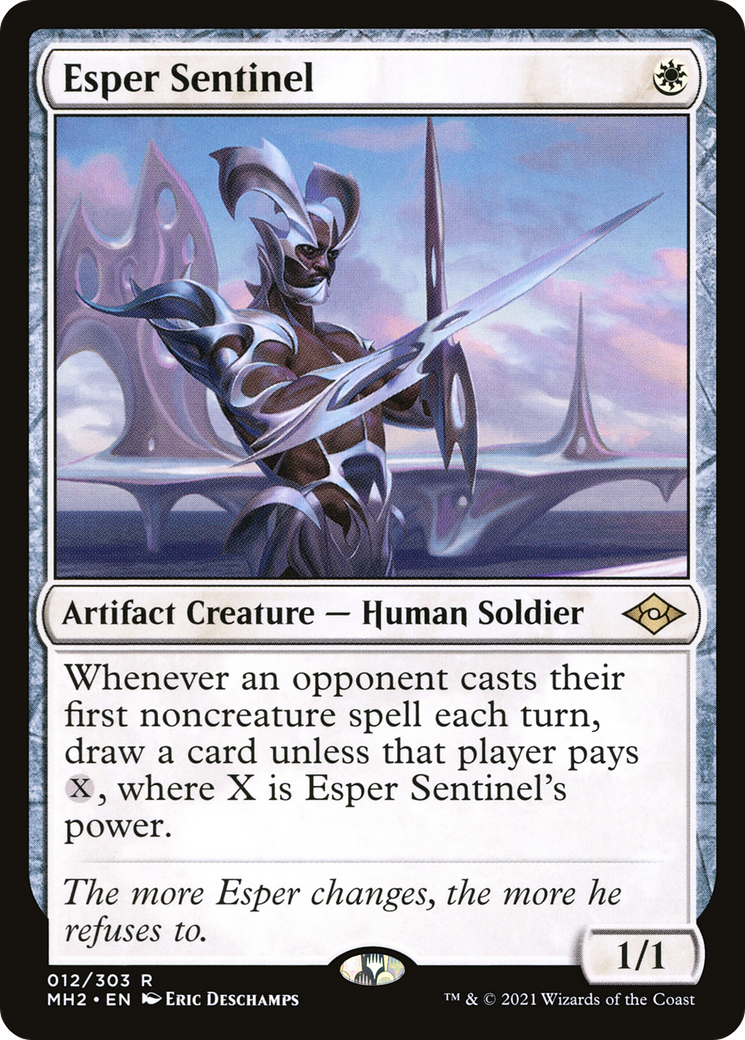 Esper Sentinel– An artifact for Mox Opal's metalcraft and a creature to cast early and enable Tymna's card advantage. One of the best turn one plays. The draw trigger is a must which means you can accidentally deck when going for a Thassa's Oracle kill.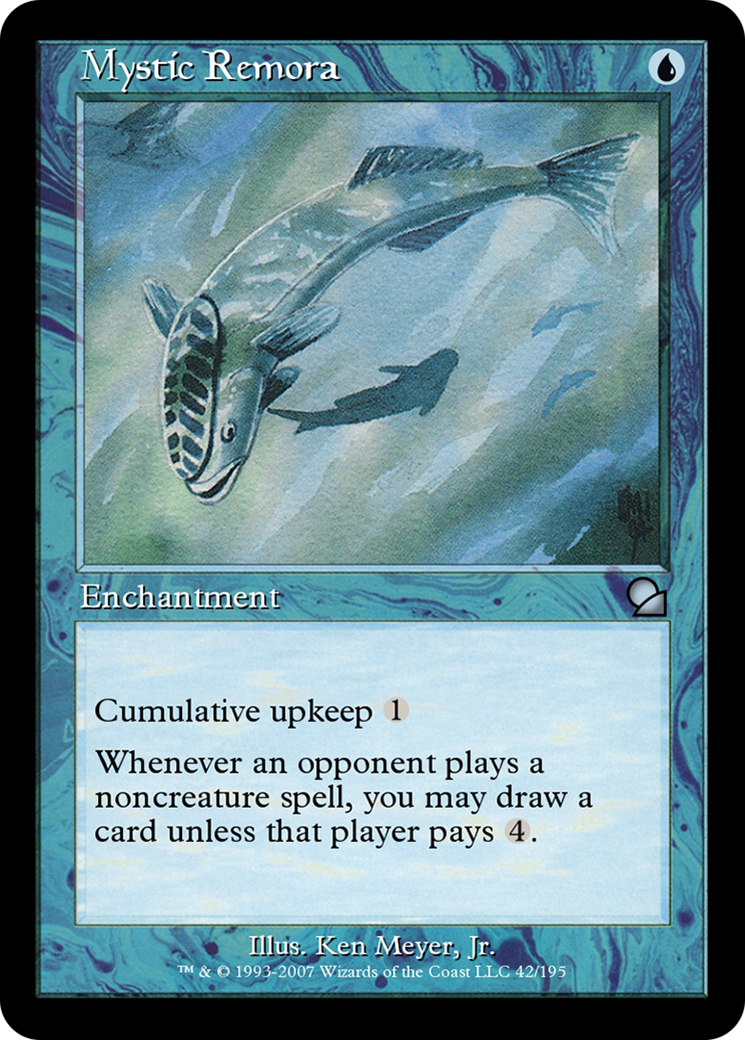 Mystic Remora and Rhystic Study– Blue mana pips for Thassa's Oracles devotion so you don't need to Tainted Pact every card and avoid decking. Mystic and Rhystic are may abilities as if they weren't good enough already. Sit back and let your opponents duke it out and win the game when the dust settles and you have ten cards in hand.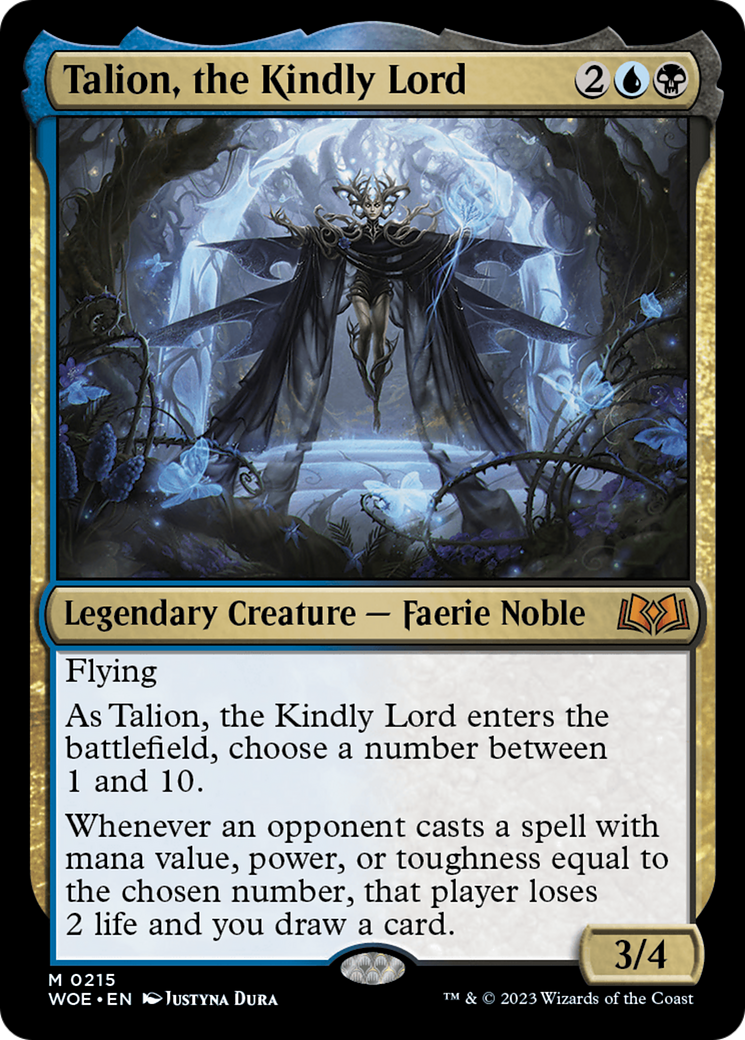 Talion can name "one" and draw multiple cards in a turn cycle, especially during a win attempt. An evasive threat to draw cards with Tymna.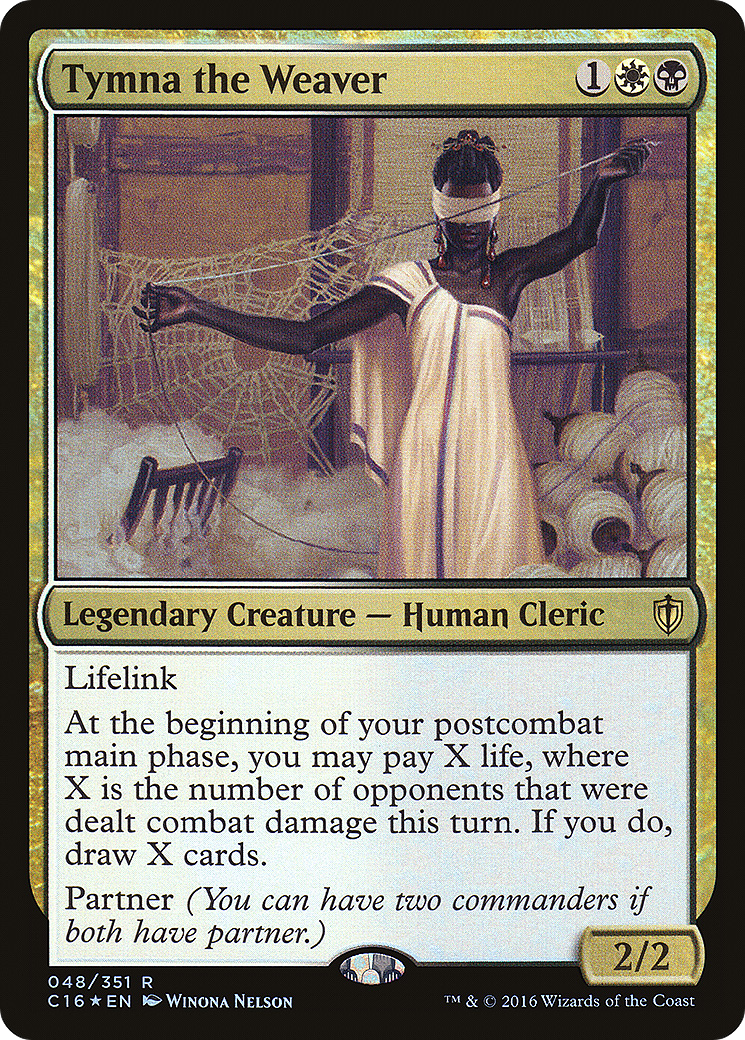 Tymna needs to be cast on the first main phase to take advantage of the draw trigger. You must draw for each opponent that was dealt combat damage this turn.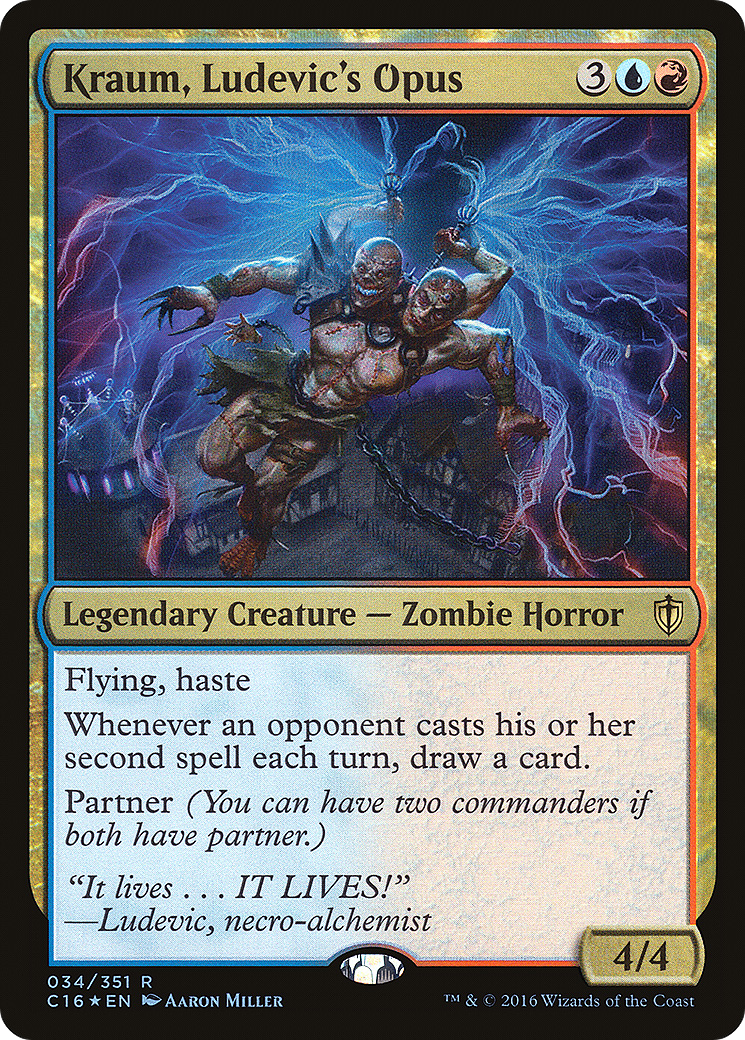 Kraum can trigger multiple times per turn cycle and is an evasive attacker for Tymna. Remember it can also deal 21 commander damage so you can start attacking opposing Ad Naus players early and often.
There are other creatures in the deck that help enable Tymna to draw multiple cards during your turn.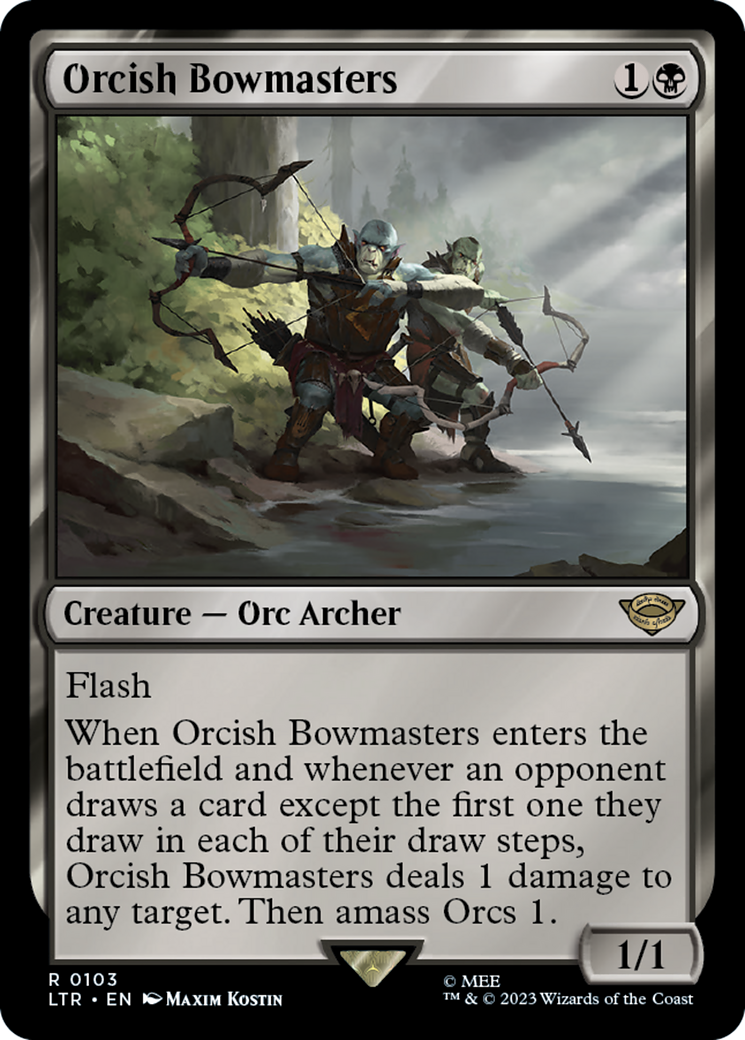 Orcish Bowmasters can serve as two attackers to draw an extra card early with Tymna. You can also ask an opponent at the table to draw extra cards for Bowmasters to shoot down a scary creature. If someone casts Wheel of Fortune or Timetwister with Bowmasters on the battlefield it will deal 21 damage if everyone's still alive.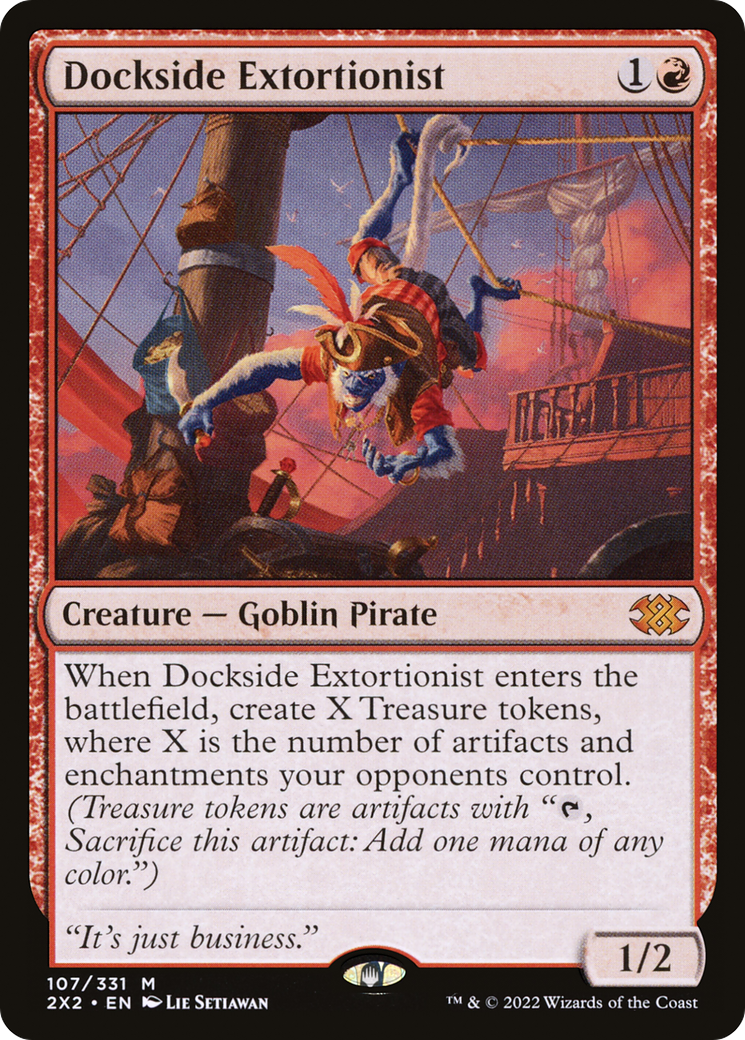 Dockside Extortionist is the strongest red card in the format and is a big reason it's such a popular color. I pair it with Phantasmal Image as it's only two mana. I tutor for Dockside often to enable broken turns.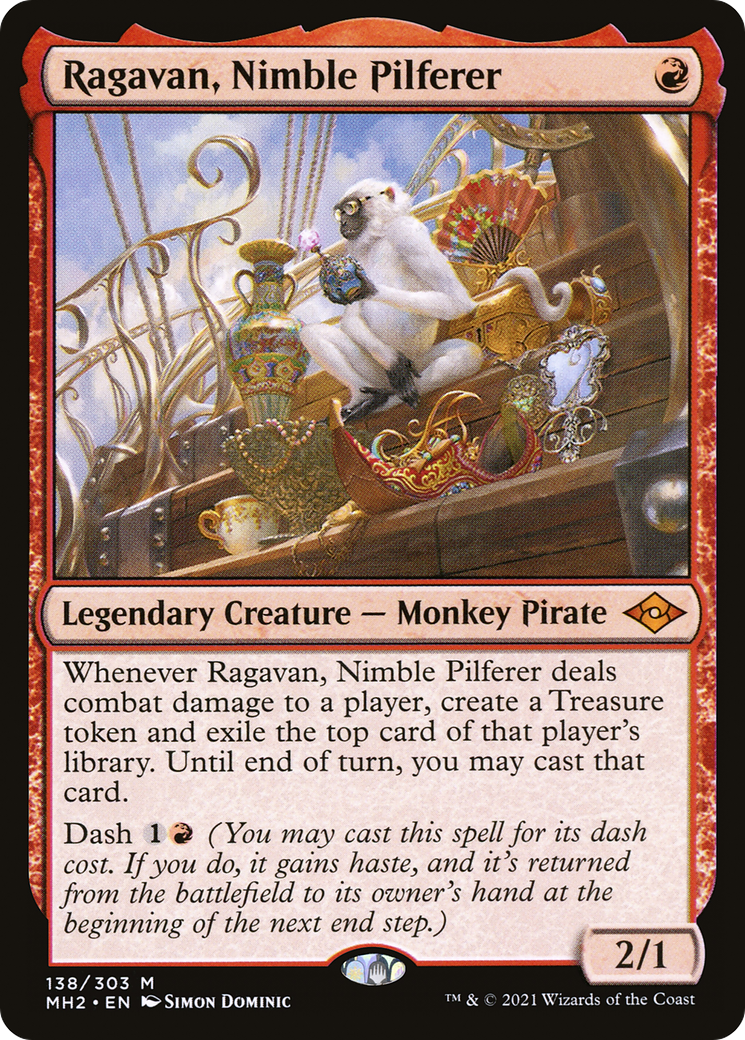 Ragavan often attacks a player without free blockers, but also make sure to go after an opponent with similar spells such as Najeela, Blue Farm, and Tivit.
Mana Acceleration is a key component to Blue Farm as you can easily find enough spells to cast with the excess cards drawn.
Dark Ritual is the best spell-based ramp. It's not uncommon to have threshold for Cabal Ritual and Rite of Flame can generate an additional mana if there's a copy in the opponent's graveyards.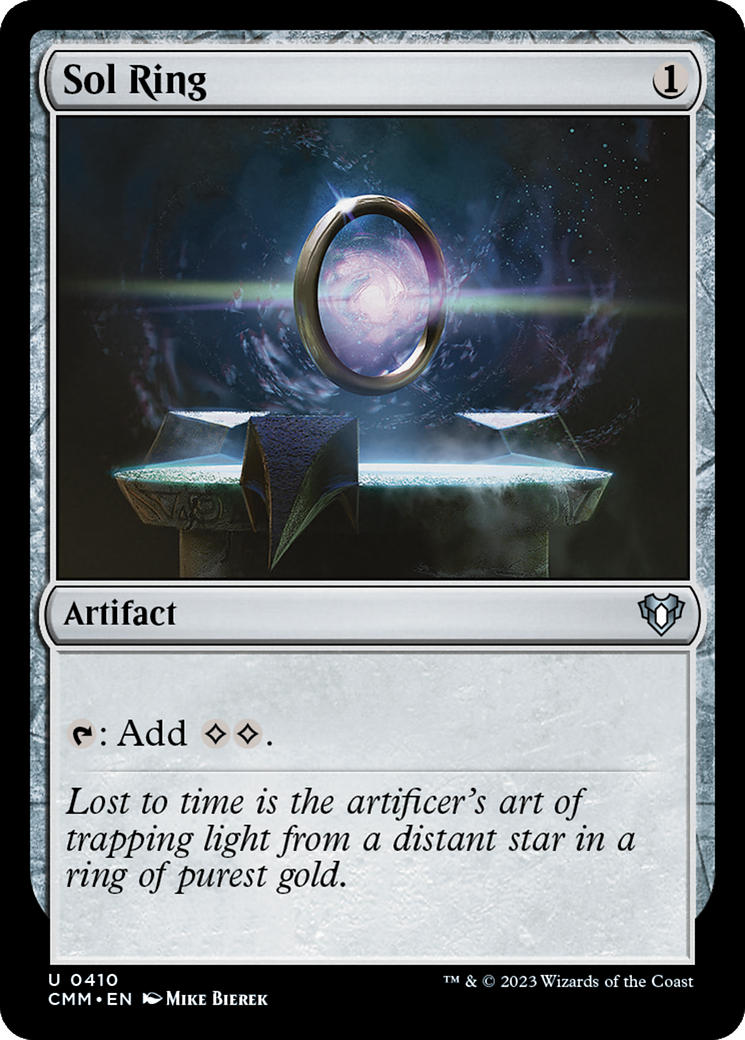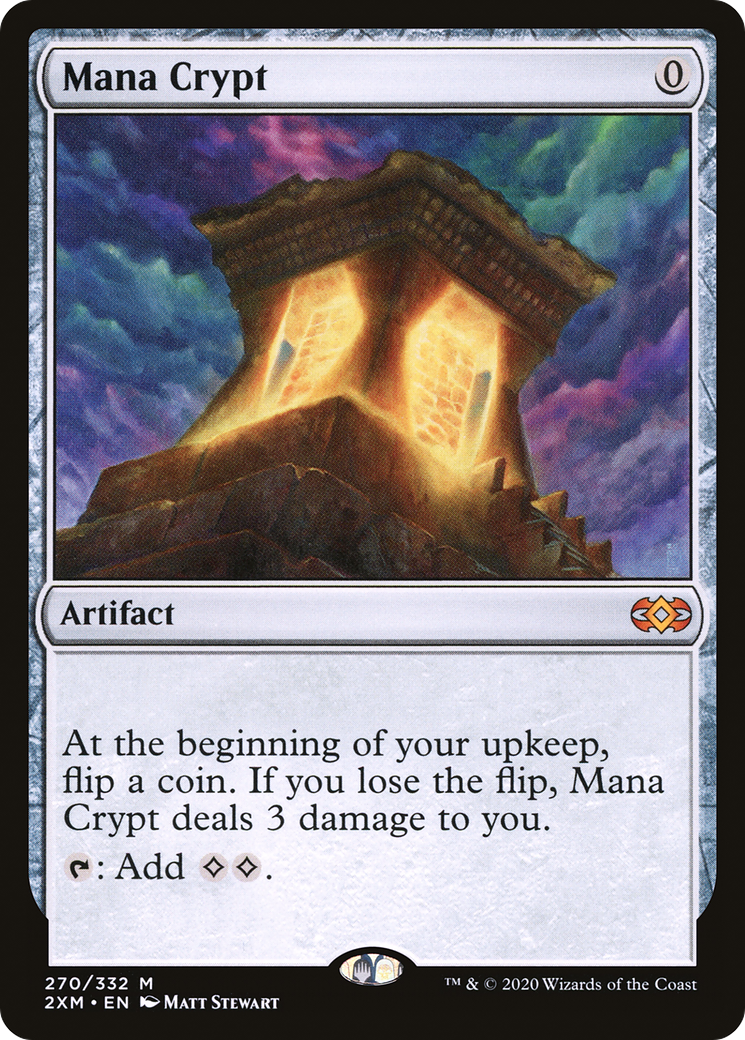 Sol Ring and Mana Crypt are the gold standard while Mana Vault can help cast Kraum and Ad Nauseam. I don't play Grim Monolith because I don't have a reset with Displacer Kitten and it's basically a colorless Rite of Flame. I find myself tutoring for Mana Crypt often.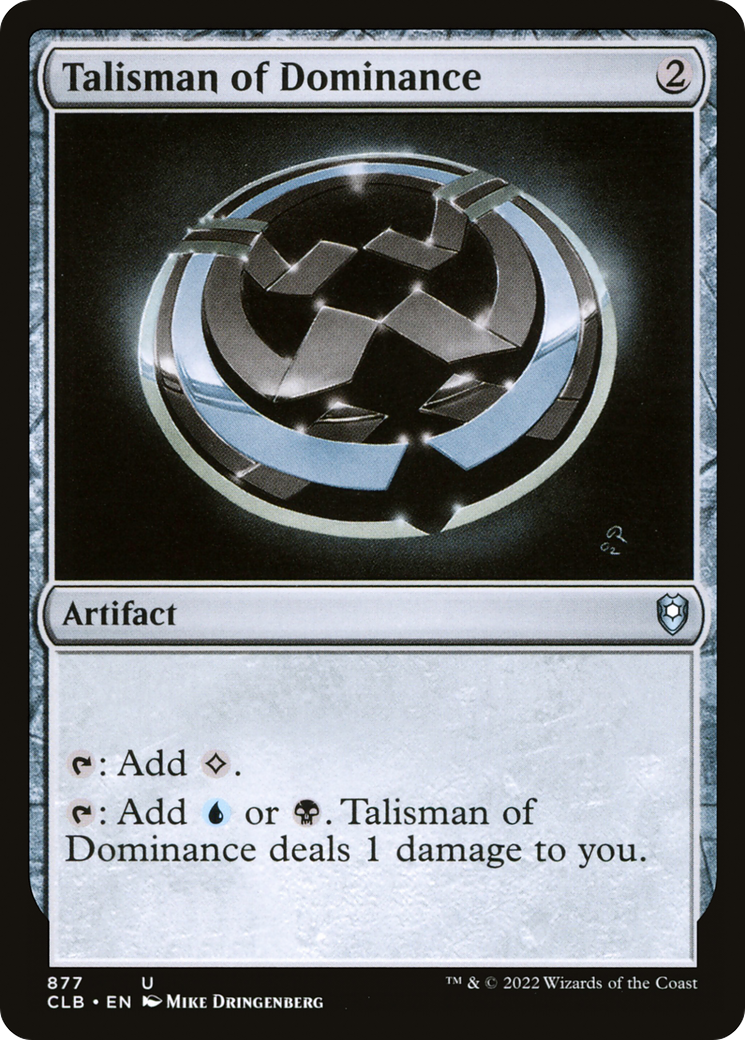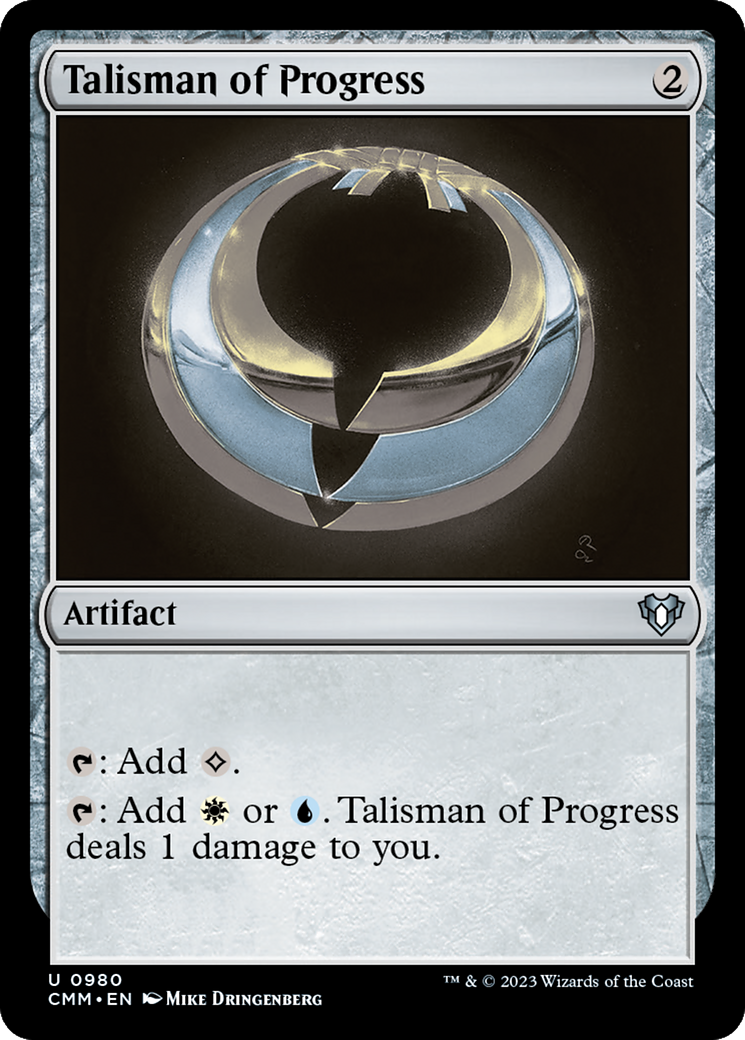 Talisman of Dominance and Talisman of Progress add blue mana in combinations that help cast Tymna and Kraum. The artifact mana helps with Mox Opal's metalcraft.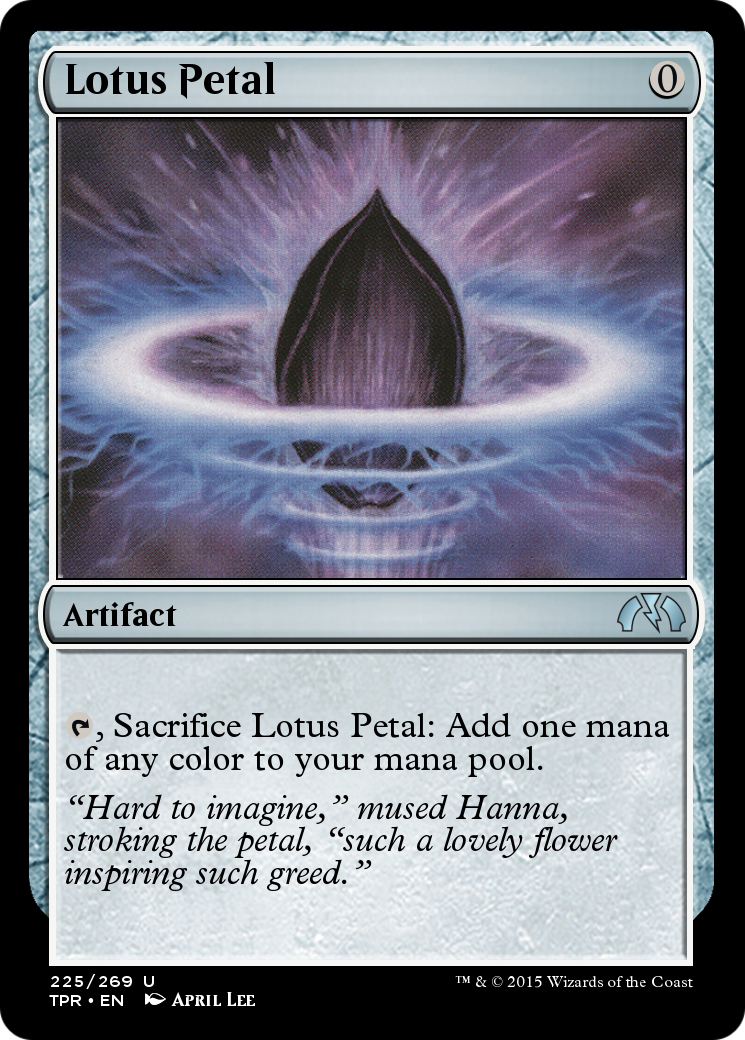 Lotus Petal can help enable Breach wins if you don't have access to LED.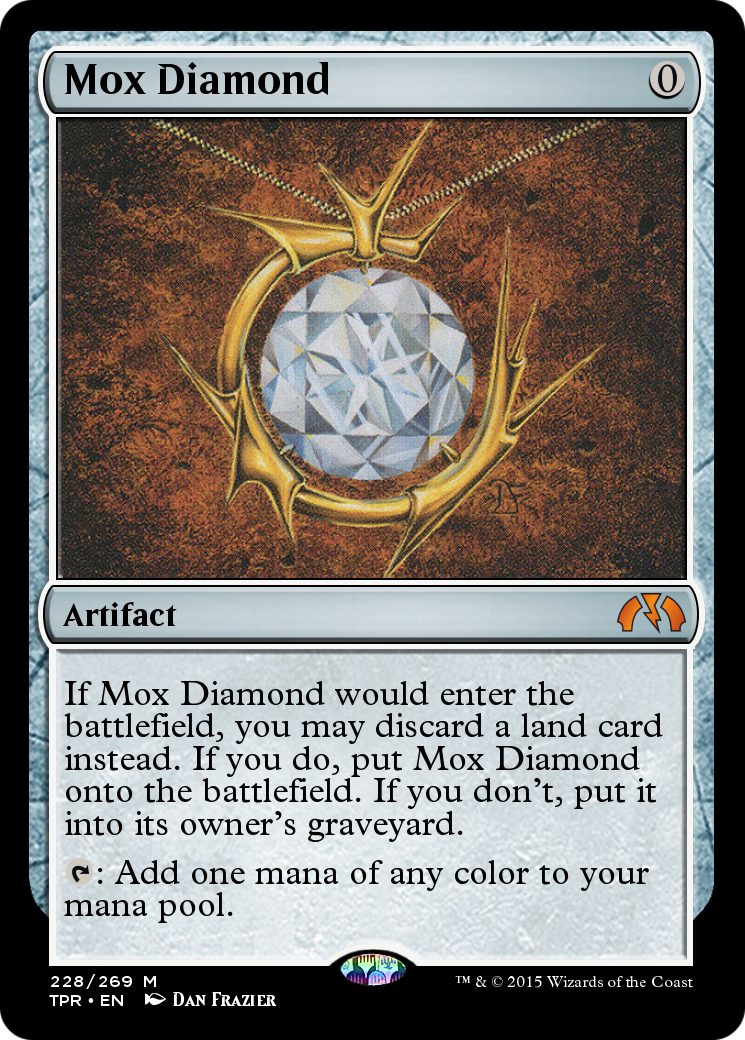 Mox Diamond can be awkward at times because you're better off playing the land instead of discarding, but the power is worth it. There are turns you begin with a ton of cards in hand and Diamond is key.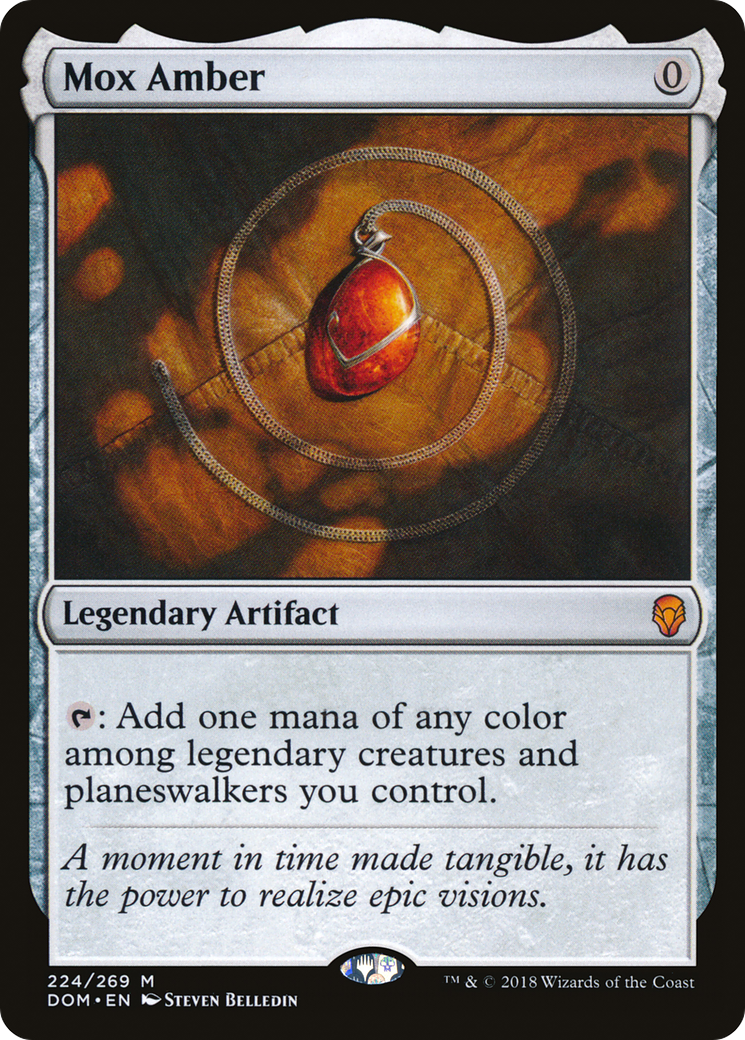 I would be interested in trying Mox Amber in the Kitten version of the deck because it's another rock that's active with Teferi.
Blue Farm plays 27-29 lands with most of the experienced pilots agreeing on 28. The four and five color cEDH decks have surprisingly good mana since you can play up to ten fetches and at least six dual lands. I don't want my flex slots to contain double-colored spells when possible since the top priority is to assemble at least one of each color.
Of these 28 lands 27 are stock while the last land can be one of the following: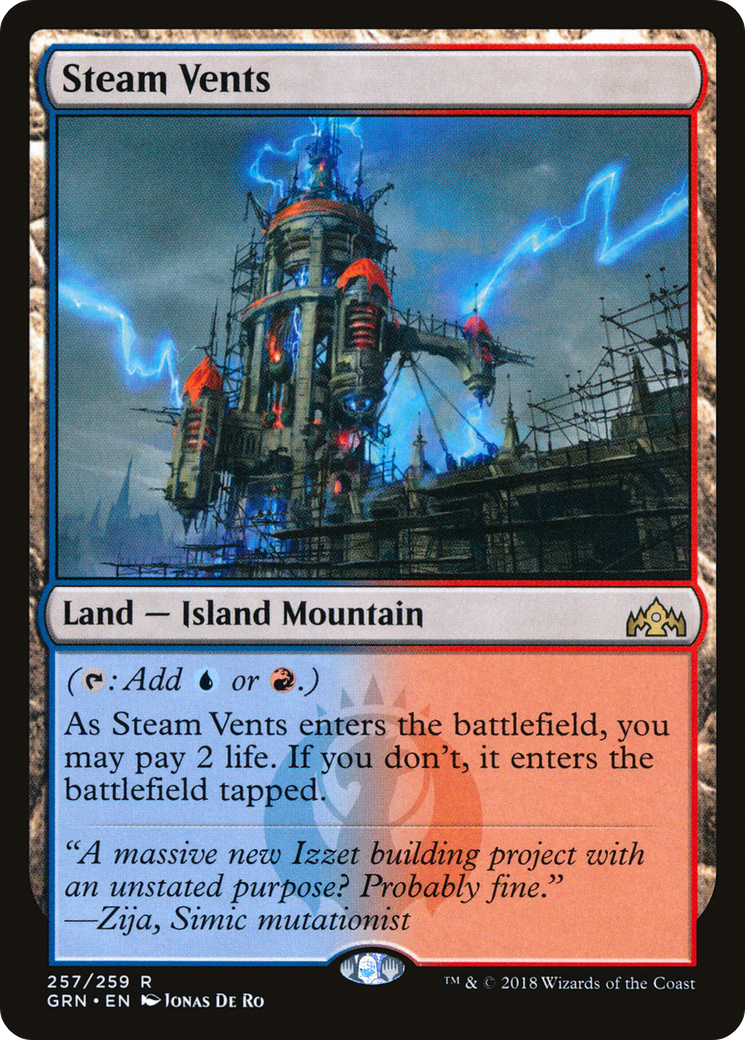 Steam Vents– I find the blue/red color pair to play poorly as assembling four colors with two lands implies searching for Scrubland. These two lands cast neither Tymna nor Kraum. Your one mana interaction is blue and red meaning casting one leaves you with Scrubland which has fewer spells to play on the opponent's turns.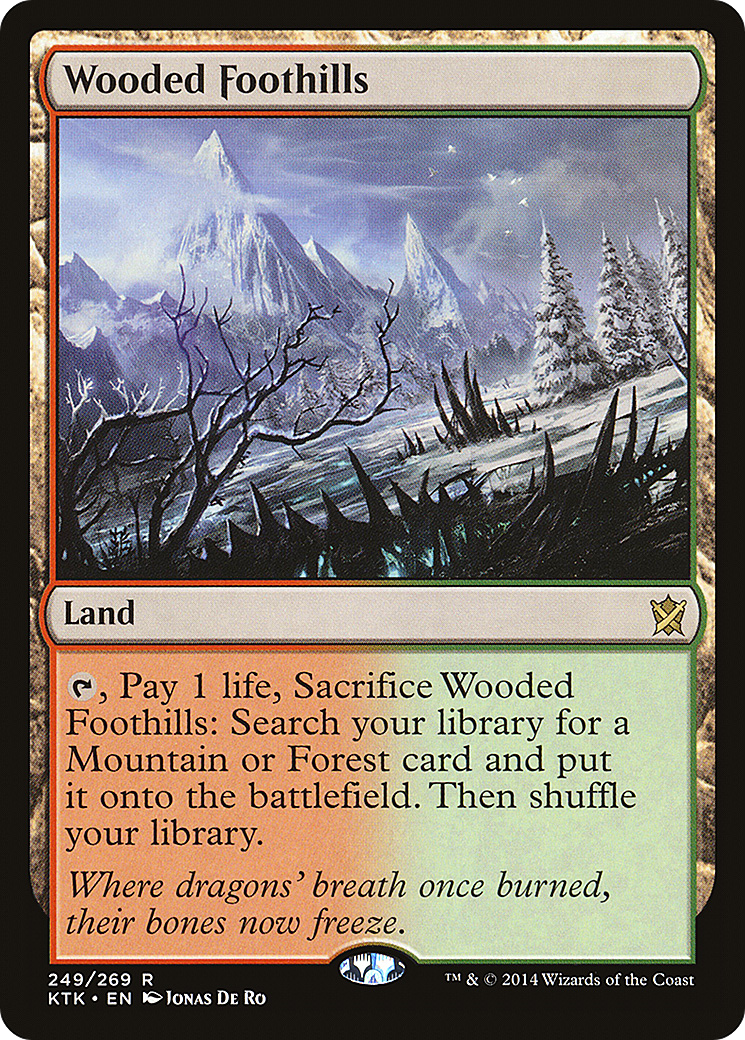 Wooded Foothills– The tenth fetch land. Green fetches find a narrow set of duals, but can assemble any of the four colors. Foothills is the worst of the green fetches because the blue land is Volcanic Island which leads us to the Scrubland combination. Windswept Heath is a staple because it finds Tundra and pairs nicely with Badlands.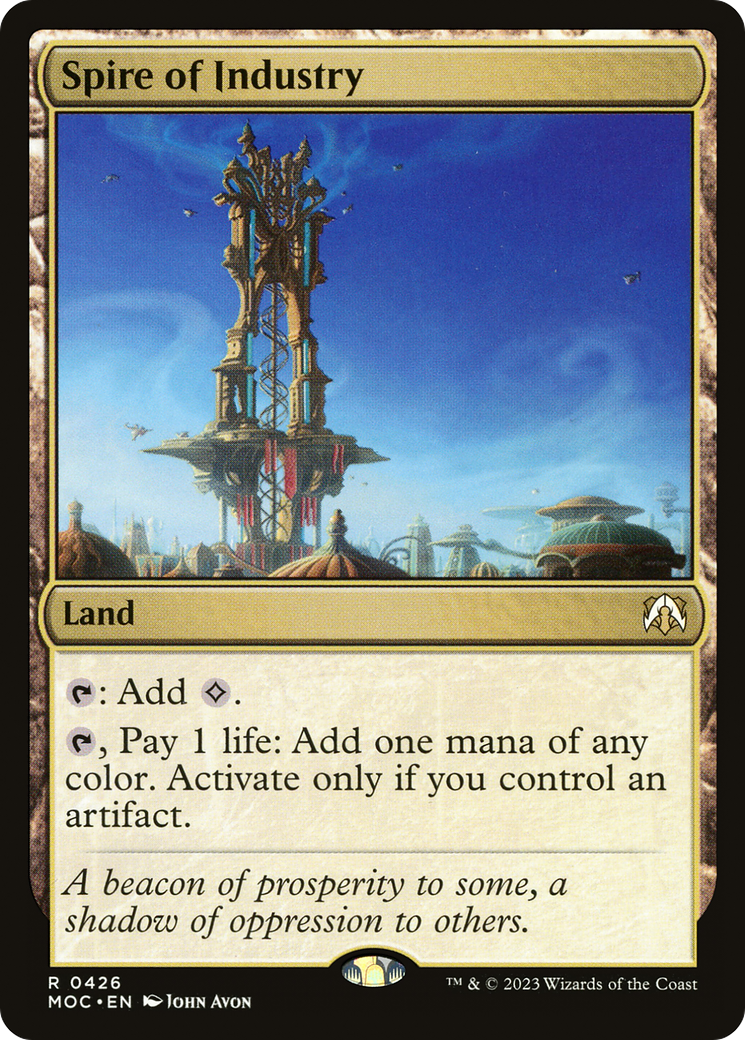 Spire of Industry– Pain lands add up in an Ad Nauseam deck and an early colorless mana can be a hindrance.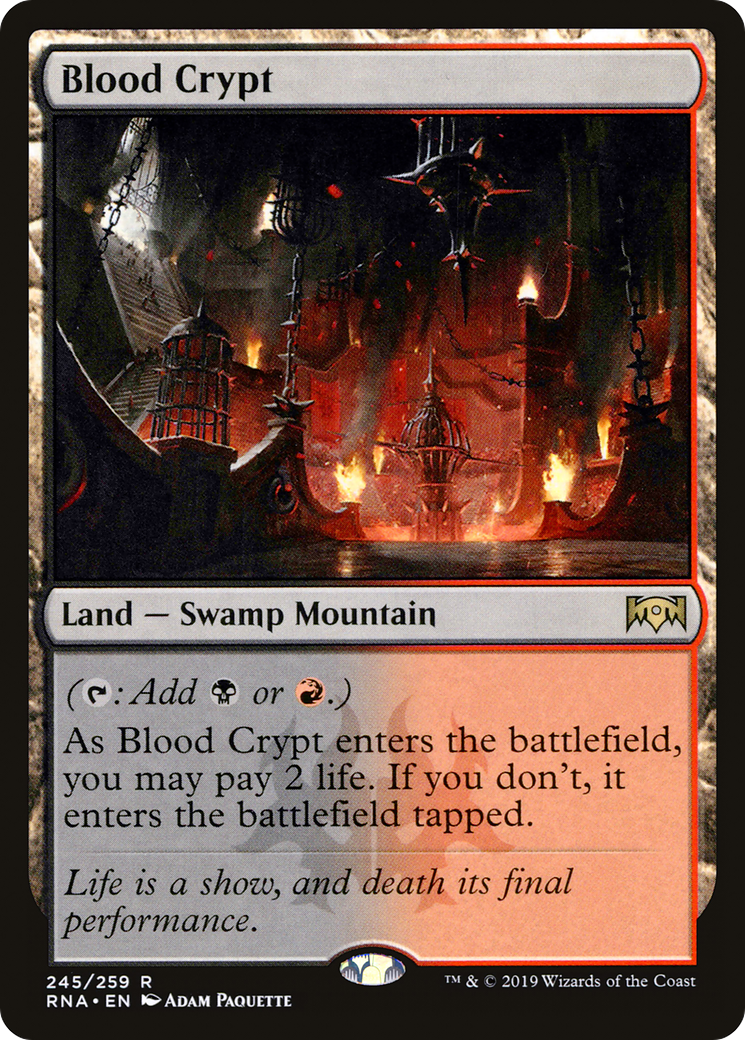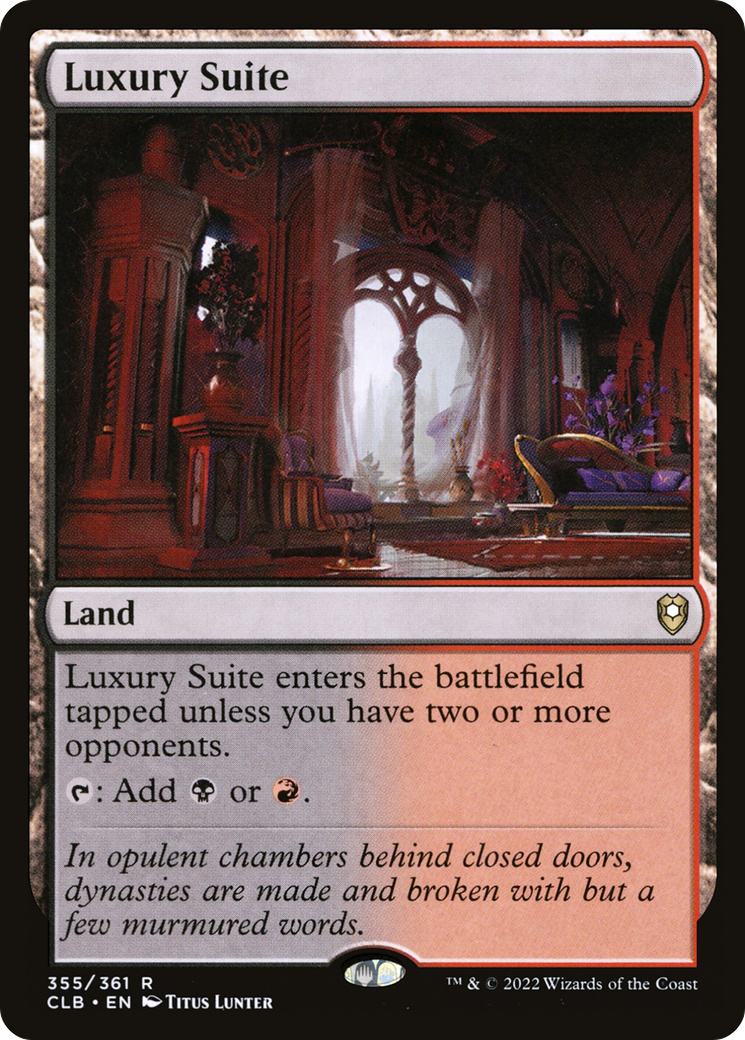 Blood Crypt/Luxury Suite– I prefer the painless black/red dual to round out the manabase. It's unlikely I need a ninth land to search with the nine fetches.
Blue Farm is a complicated deck with so many different play patterns to consider. There's overlap among the Ad Nauseam decks because of their power so learning one will help with the others. If you want to take down a tournament you will need to face Blue Farm at least once.