Rakdos Scam Deck and Sideboard Guide
I've been playing plenty of Modern and I feel confident playing the current best deck in the format: Rakdos Scam.
Rakdos Scam won Pro Tour: Lord of the Rings and has been on everyone's radar yet still remains a force in the format.
Today I'm going to discuss my current list and sideboard plans.
Rakdos Scam is a midrange deck with explosive potential thanks to Grief or Fury combined with an undying spell. I used to shy away from Scam because the deck would often need to mulligan to fast starts, but thanks to Fable of the Mirror-Breaker and Orcish Bowmasters there are enough good cards to play a fair game.
Scam is the most powerful deck in Modern and is able to present a quick clock against even your bad matchups. Don't trick yourself into registering a tier 2 deck to fight Scam just because your strategy revolves around something Rakdos cannot specifically destroy. Rakdos has enough powerful cards to keep up with any deck.
Prior to playing Scam I was on Temur Rhinos because it was favored in the matchup. Scam has adapted well to Rhinos with two Engineered Explosives and two Chalice of the Void in the sideboard to shore up the game against 4/4 tokens. I even lost to Scam with Rhinos at NRG Detroit; not a good look.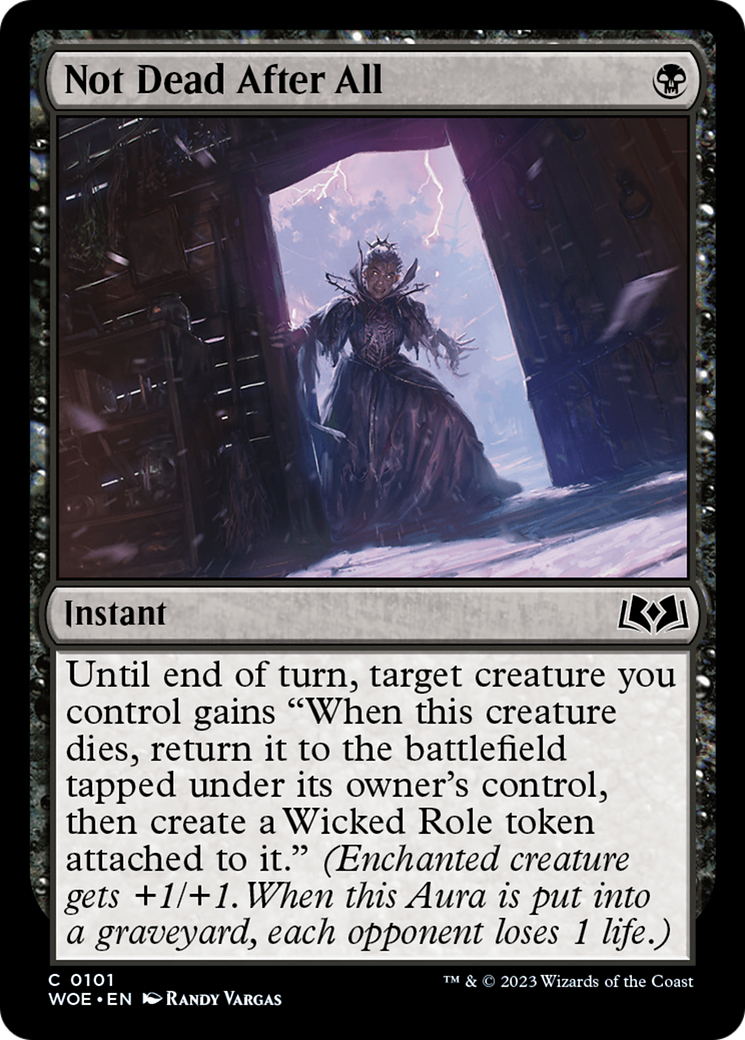 Wilds of Eldraine didn't do much for Modern, but Scam did get an upgrade in Not Dead After All. When the Wicked Role enchantment goes to the graveyard the opponent will lose a life. Not much, but it is an upgrade.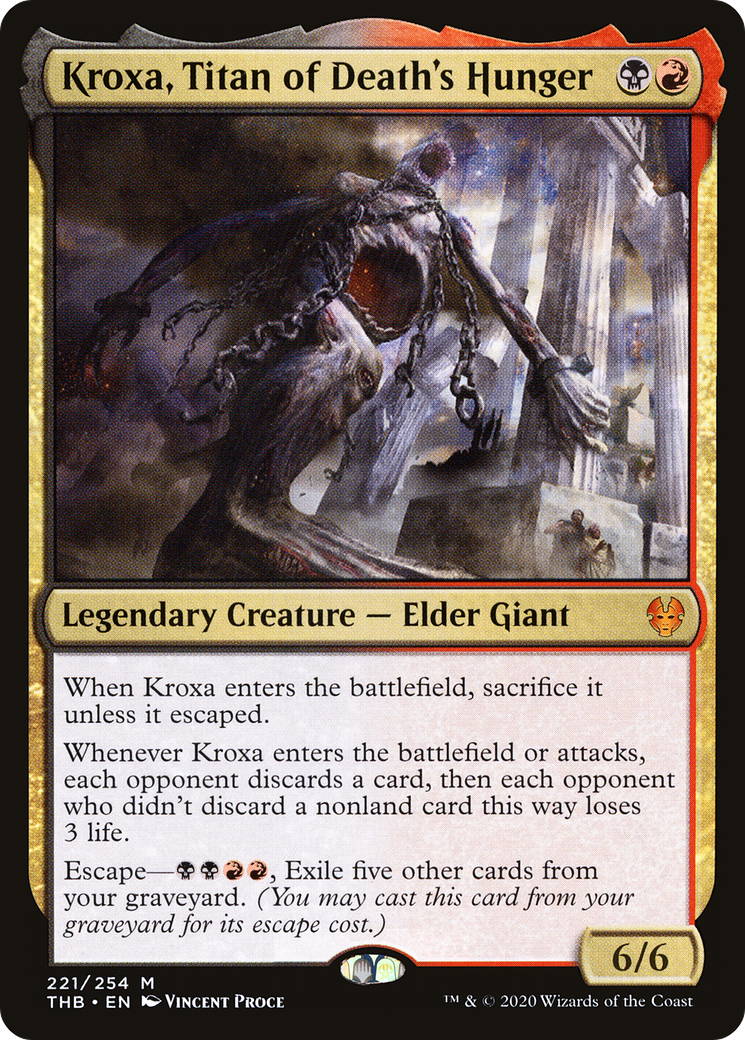 Kroxa, Titan of Death's Hunger has been an impressive flex slot. Gold cards can be pitched to both Fury and Grief which increases their floor. Fable of the Mirror-Breaker is best friends with Kroxa in Pioneer and it's great in Modern, too. Kroxa shines against opposing Ragavan decks such as Scam and Izzet Murktide as the games can grind and there aren't many ways to exile. The triggered ability causes each opponent to lose life which beats the One Ring's protection on both fronts against 4C Omnath.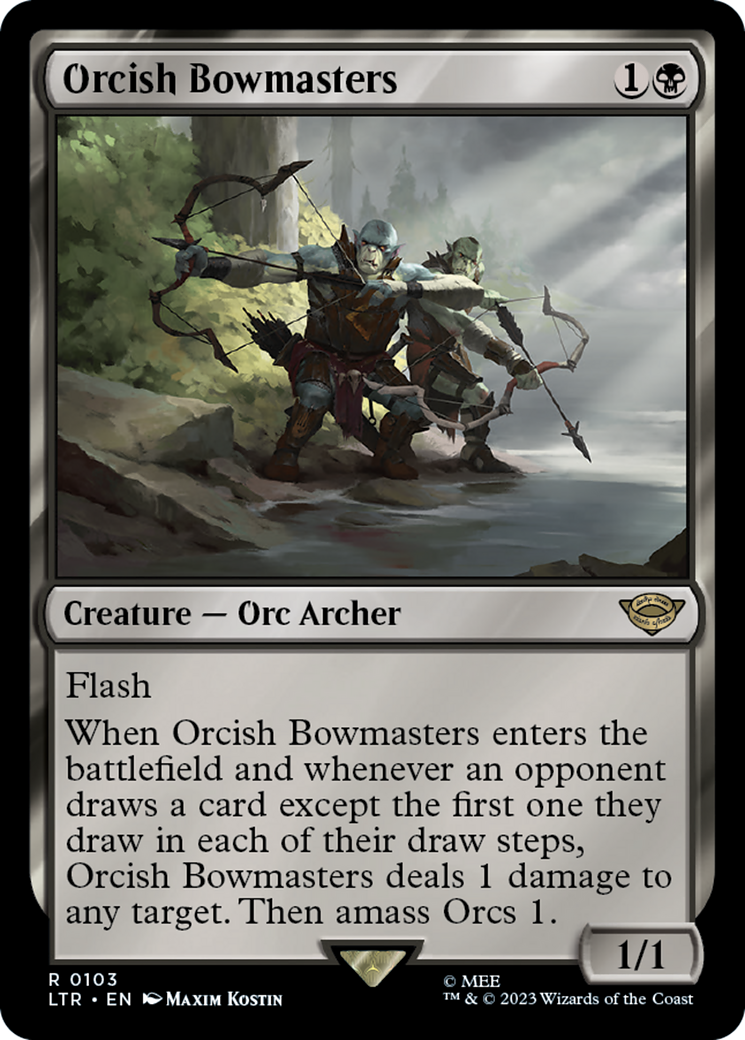 Orcish Bowmasters is one of the strongest threats in Modern and particularly well positioned against Murktide. If the opponent even draws a card off of Mishra's Bauble it can turn the tides of a game. I wouldn't go as far as cutting Ragavan from the deck due to Bowmaster's existence, but I will cut them in the mirror.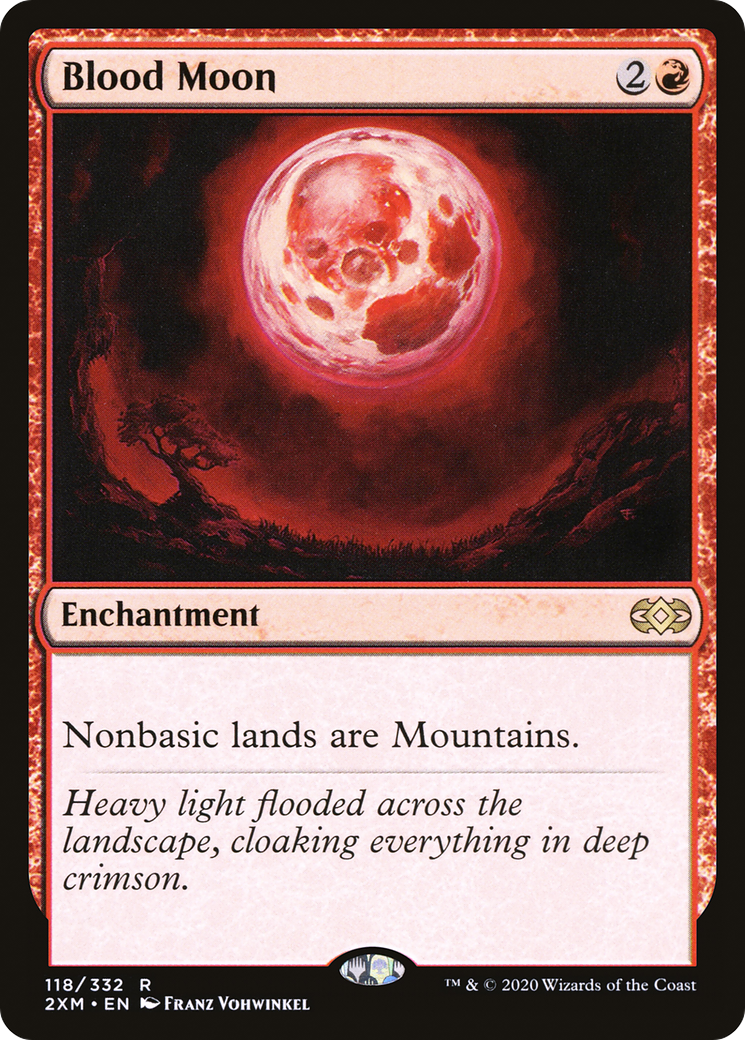 Blood Moon is now a flex slot as the metagame has adapted to a swath of Scam and Rhinos decks. A single moon can juke the opponent and has a low opportunity cost thanks to Fury and Fable of the Mirror-Breaker. I'm already fetching a single Blood Crypt and Swamps to conserve life total.
I split my removal with Fatal Push and Lightning Bolt. Push can kill large creatures, but misses killing Fury in the mirror. Three damage can also pressure Ring decks that use life total as a resource and Karn, the Great Creator.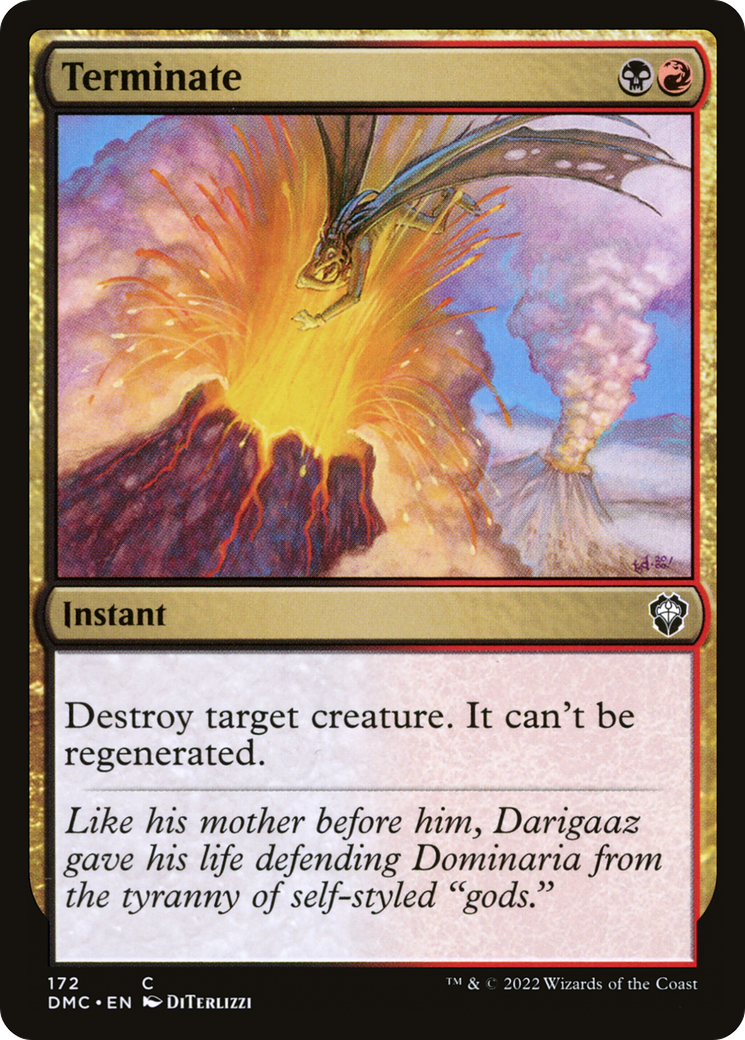 Terminate is a gold card for Grief and Fury; an answer to Fury and Murktide Regent.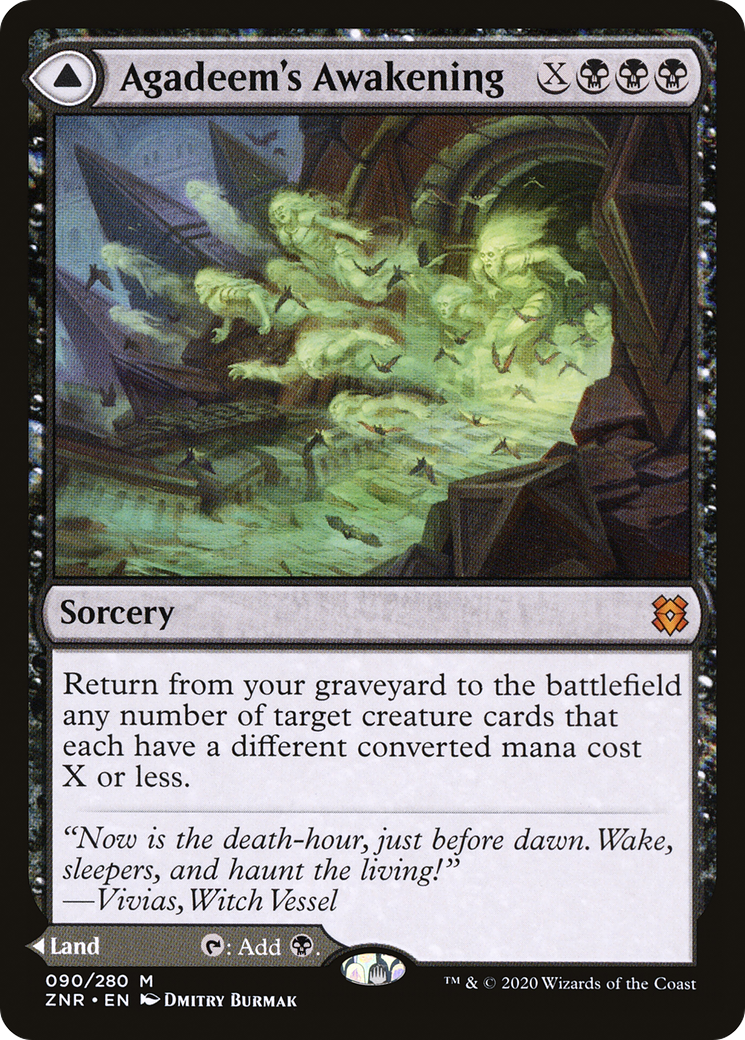 Agadeem's Awakening is a utility land that can pitch to Grief. If Ragavan is in the graveyard I can likely hard cast it for five mana and return two creatures as there are so many two drops in the deck. It's a much more powerful card when you think of it in comparison to Lorien Revealed.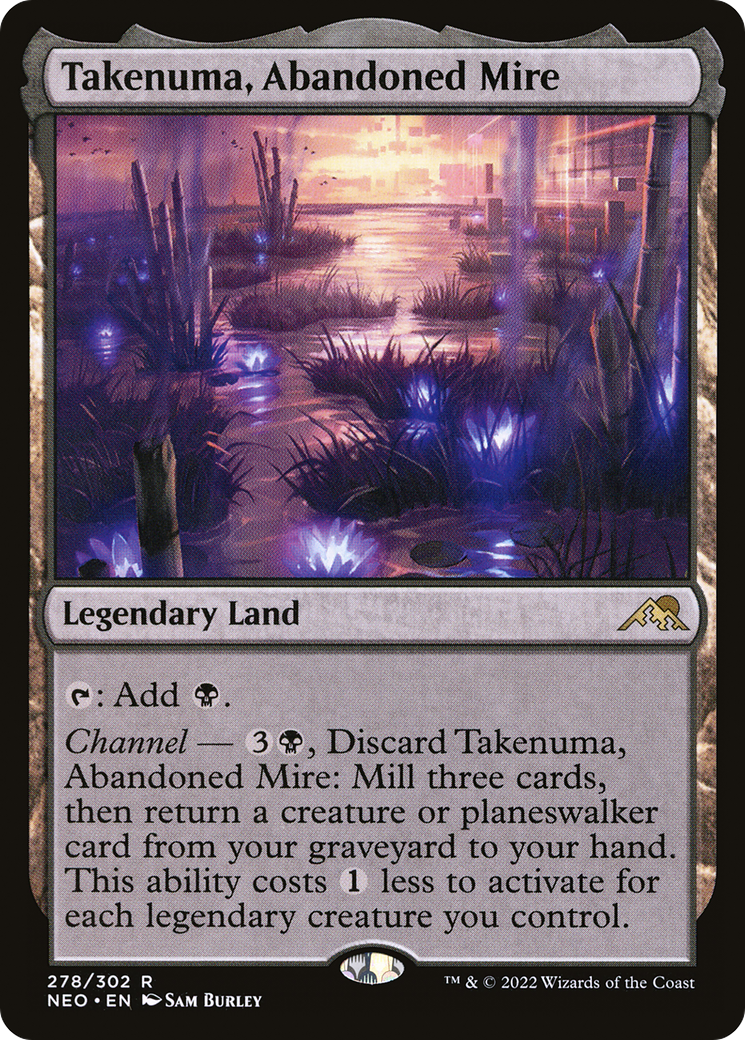 Takenuma is the second utility land. Channel works with a Blood Moon on the battlefield and black mana enters the battlefield untapped on the first turn for scams and Thoughtseize. I find the channel ability to work best when I return Fury or fill the graveyard for Kroxa.
Snow-Covered Swamps are in case you hit On Thin Ice off Ragavan. The fetch land splits diversify against Pithing Needle. Very minor edges.
The second Kroxa is for the mirror, 4C Omnath, and Murktide. It's good in theory against Tron and other big mana decks, but is awkward in practice. When your game plan is to lock out cards with Chalice, Blood Moon, and Pithing Needle it's easy to discard a useless card.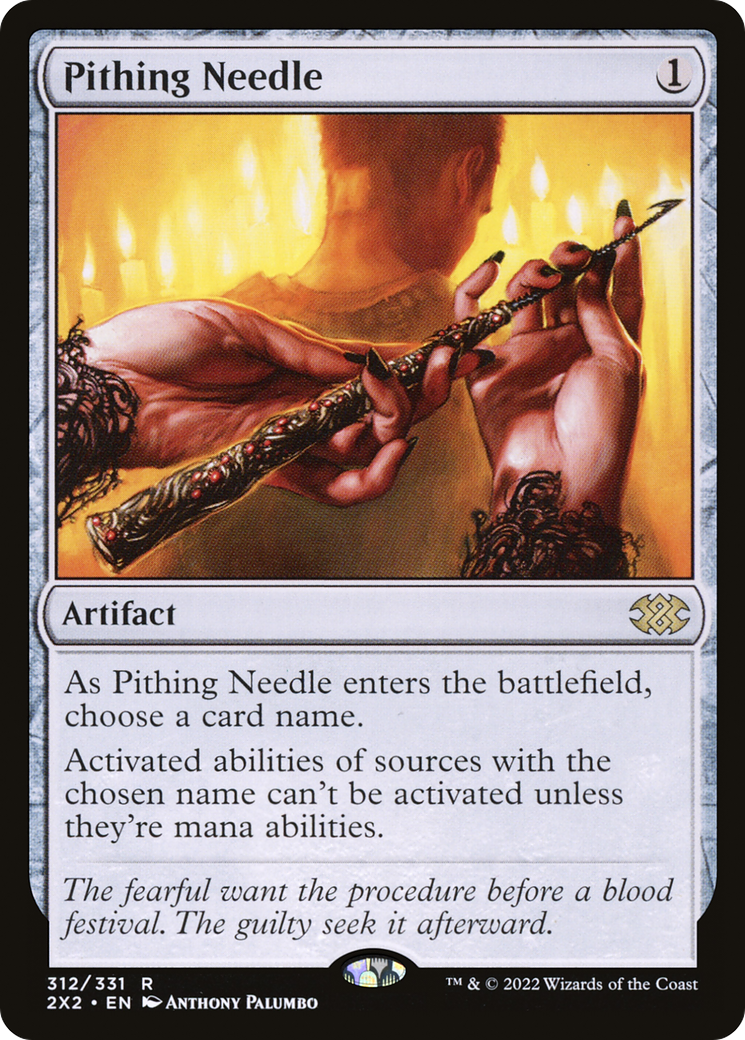 Pithing Needle and Sheoldred are the answers to The One Ring. I can also Needle Oblivion Stone, Expedition Map, and Karn, the Great Creator against Tron. No shortage of cards to name and you see their hand with Grief and Thoughtseize so it can function as a discard spell.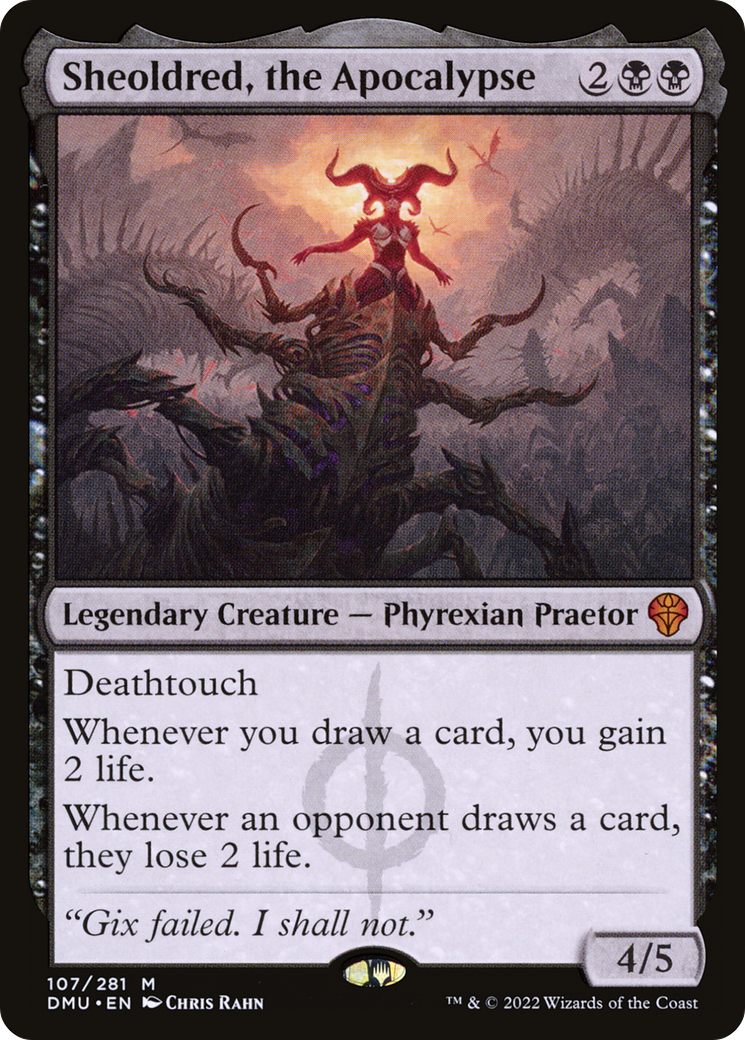 Sheoldred is good against the mirror in theory as it's a haymaker, but mana is a concern. When you're cutting Ragavan and Goblin Shaman tokens will die quickly it can rot in hand. It's also realistic to hard cast elementals and escape Kroxa so we weren't hurting for top end threats.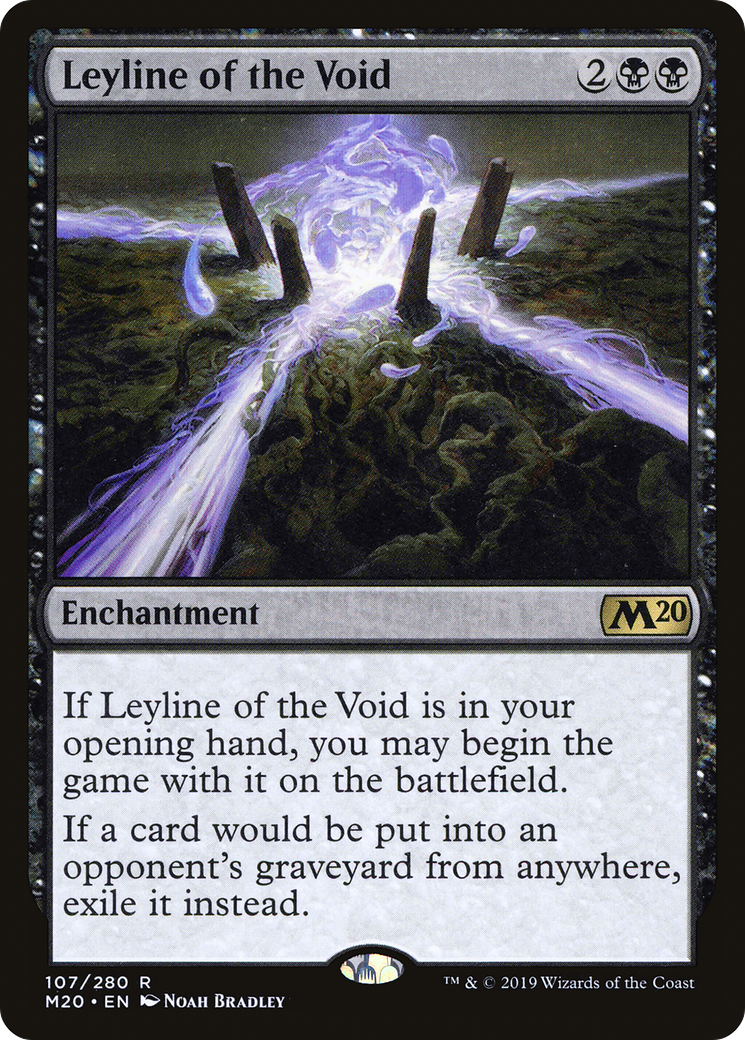 Leyline of the Void isn't pretty, but is a way to ensure you don't get scammed in the mirror on the play or draw. A black card drawn after the opening hand can be pitched to Grief and Fable of the Mirror-Breaker. It also shuts off undying creatures against Yawgmoth and mid game scams in the mirror. It doesn't hurt against Living End, but I don't want it against Murktide as the matchup is already good and I don't want to introduce more variance to the deck.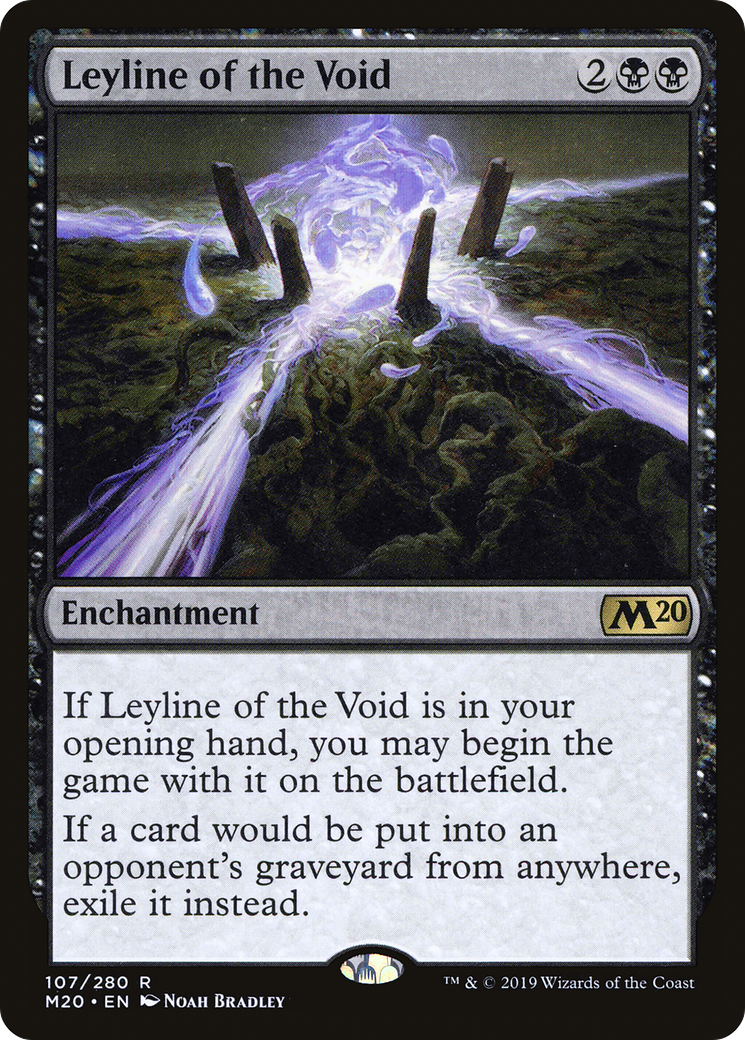 Chalice of the Void is mainly for Rhinos, but you can also play it for x=0 against Amulet Titan for Summoner's Pact. X=1 is reasonable against Burn and other fast decks. Most of your one-drops function best on the first turn so it's worth the tradeoff for both players to be locked out of casting them.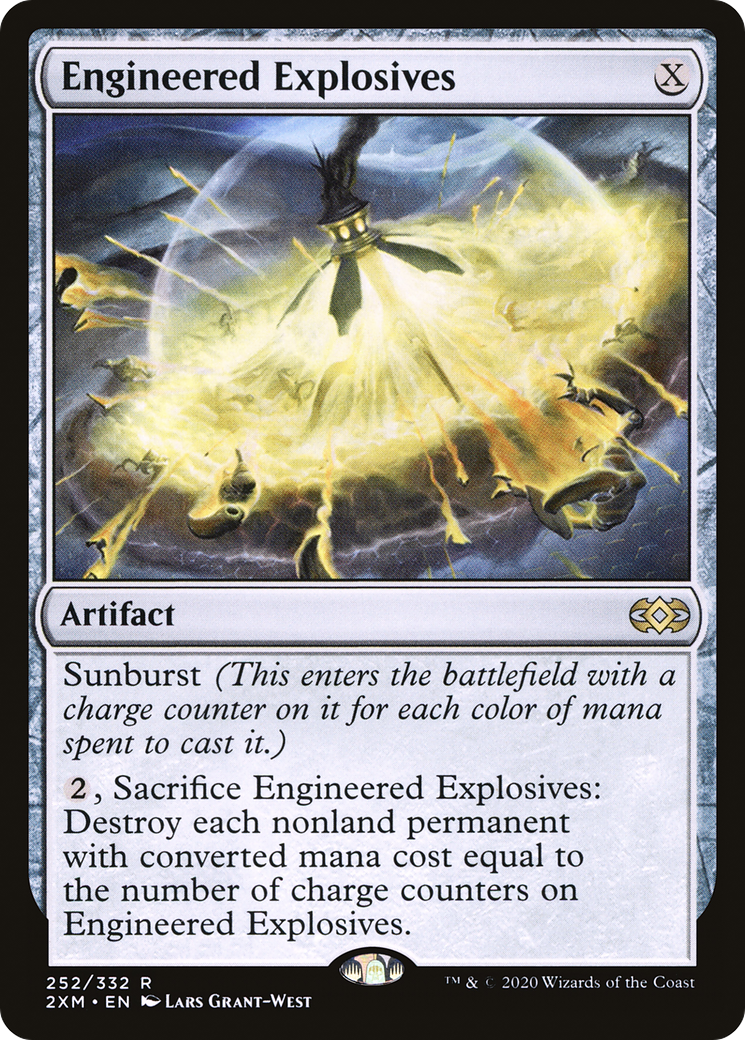 Engineered Explosives is also for Rhinos, but kills plenty against Hammertime, too. As Scam continues to be targeted EE can also hit Sanctifier en-Vec.
+3 Leyline of the Void +1 Kroxa, Titan of Death's Hunger +1 Fatal Push +1 Terminate
-1 Undying Malice -1 Blood Moon -4 Ragavan, Nimble Pilferer
You may have to play more defensively to prevent your opponent from scamming an early elemental. The games can be about grinding or killing quickly with a scam so don't get attached to how things will play out. It's a dynamic matchup.
+2 Chalice of the Void +3 Leyline of the Void
-1 Lightning Bolt -1 Fatal Push -2 Terminate -1 Blood Moon
+1 Blood Moon +2 Pithing Needle +2 Sheoldred, the Apocalypse
-1 Fatal Push -1 Lightning Bolt -2 Terminate -1 Kroxa, Titan of Death's Hunger
+2 Chalice of the Void +2 Sheoldred, the Apocalypse +2 Engineered Explosives +1 Fatal Push +1 Kroxa, TItan of Death's Hunger
-2 Terminate -1 Lightning Bolt -1 Blood Moon -4 Orcish Bowmasters
Not Dead After All creates a zero mana enchantment that will be destroyed by Engineered Explosives.
+2 Pithing Needle +2 Sheoldred, the Apocalypse +1 Kroxa, Titan of Death's Hunger
-1 Fatal Push -1 Lightning Bolt -1 Feign Death -1 Undying Malice -1 Not Dead After All
This is a tricky matchup. Solitude and Leyline Binding exile creatures rather than destroy making the undying spells weaker. The One Ring can threaten to undo all of your hard work grinding the game to a topdeck war.
Since 4C Omnath can bounce needles with Teferi and exile with Leyline Binding I still like Kroxa in the matchup.
+1 Terminate +1 Fatal Push +1 Kroxa, Titan of Death's Hunger
-1 Blood Moon -2 Dauthi Voidwalker
+1 Blood Moon +2 Chalice of the Void +2 Engineered Explosives +1 Kroxa Titan of Death's Hunger +1 Fatal Push
-2 Dauthi Voidwalker -4 Thoughtseize -1 Terminate
Chalice for x=1 early, but x=2 is preferable in the mid game. Engineered Explosives is for lists packing Sanctifier en-Vec in the sideboard. Blood Moon makes Burn's white cards uncastable so it's similar to Chalice, but also pitches to Fury.
Rakdos Scam is the strongest deck in Modern. I would suggest playing it yourself if you enjoy fair Magic as the midrange deck rarely has these blazing starts with little inconsistency added. If you don't enjoy playing the best deck make sure you are honest with yourself about the matchup against Scam. Don't trick yourself into playing a weak deck because it can keep up with Scam in theory.