Auras Hexproof, also known as GW Bogles, is one of my favorite, go-to decks in MTG Pauper because it's such a consistent and known commodity. When I shuffle it up, I know exactly what I'm going to get – A MIGHTY VOLTRON!!!
The strategy revolves around deploying a cheap (CMC = 1 or 2) creature with Hexproof and then enchanting it with as many auras as possible to create a gigantic monster the opponent cannot target with removal to attack with.
AN OLD HEXPROOF DOG WITH SOME NEW TRICKS
I fell in love with playing GW Bogles during Snowball Summer, an iteration of Pauper defined by one one of the most dominant decks of all time, Jeskai Astrolabe.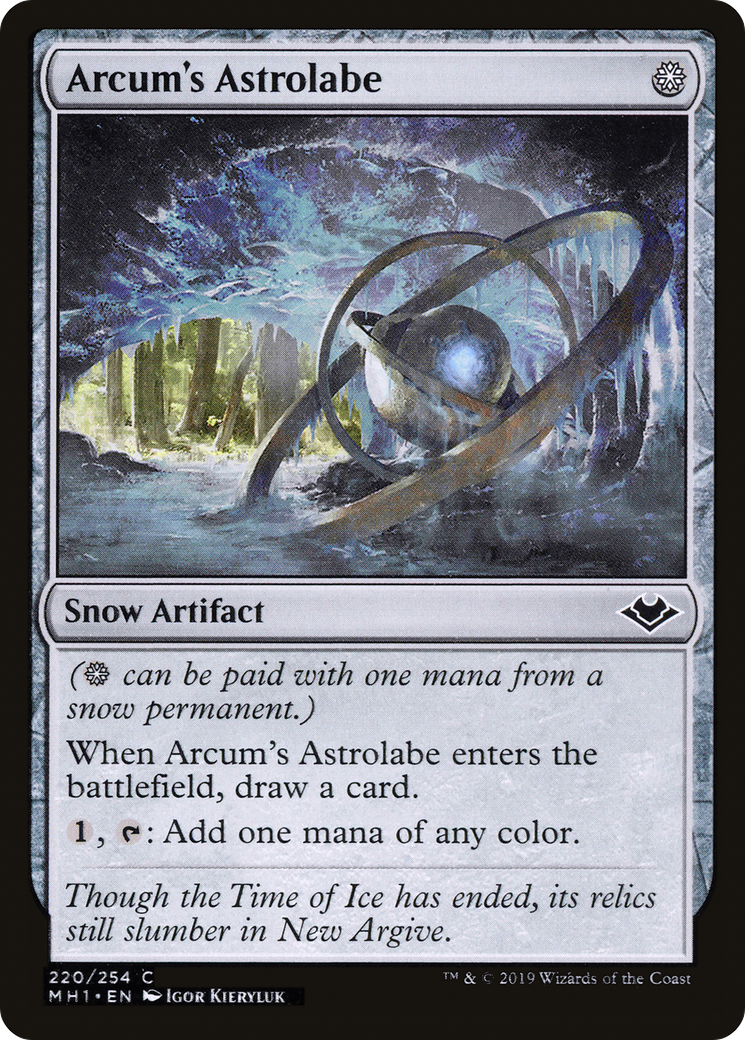 I get bored of playing the same "best deck" over and over and so I was looking for other strategies to explore the format with and GW was one of the only decks I found that could stand up to Snowball. My thinking is that if it was good enough to play against one of the strongest Pauper decks ever conceived, it must be an inherently good deck that can compete in almost any metagame.
Bogles has also received some nice upgrade cards. Not really to the core of the strategy, which is tighter than trying to squeeze a playset into a perfect fit sleeve, but to the flex spots in the deck. I'm a huge fan of Commune with Spirits in the deck: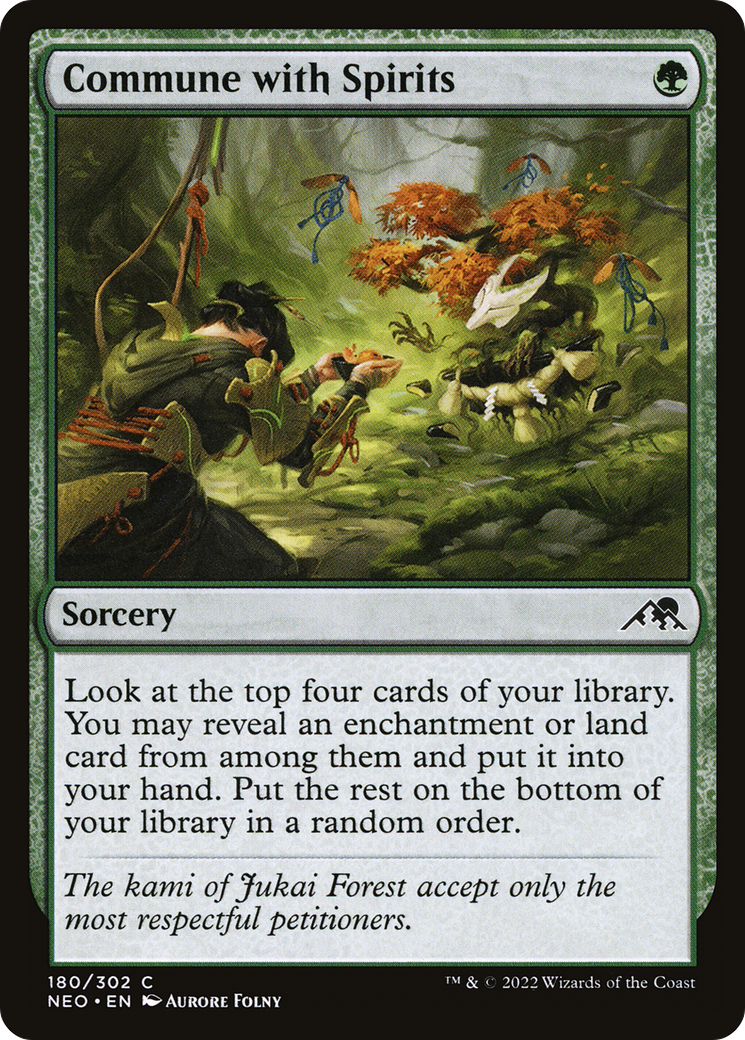 Since, we're always going to mulligan for a hand with a Hexproof Creature (and we only need one to suit up) Commune with Spirits is essentially a one mana Impulse that will find either of the things we're looking for, lands or Auras. It's especially useful for digging for an Aura to give either Trample or Lifelink which are important in specific matchups.\Even when I miss by not finding the exact card I want I still got four cards deeper to finding it and I didn't have to draw the previous four.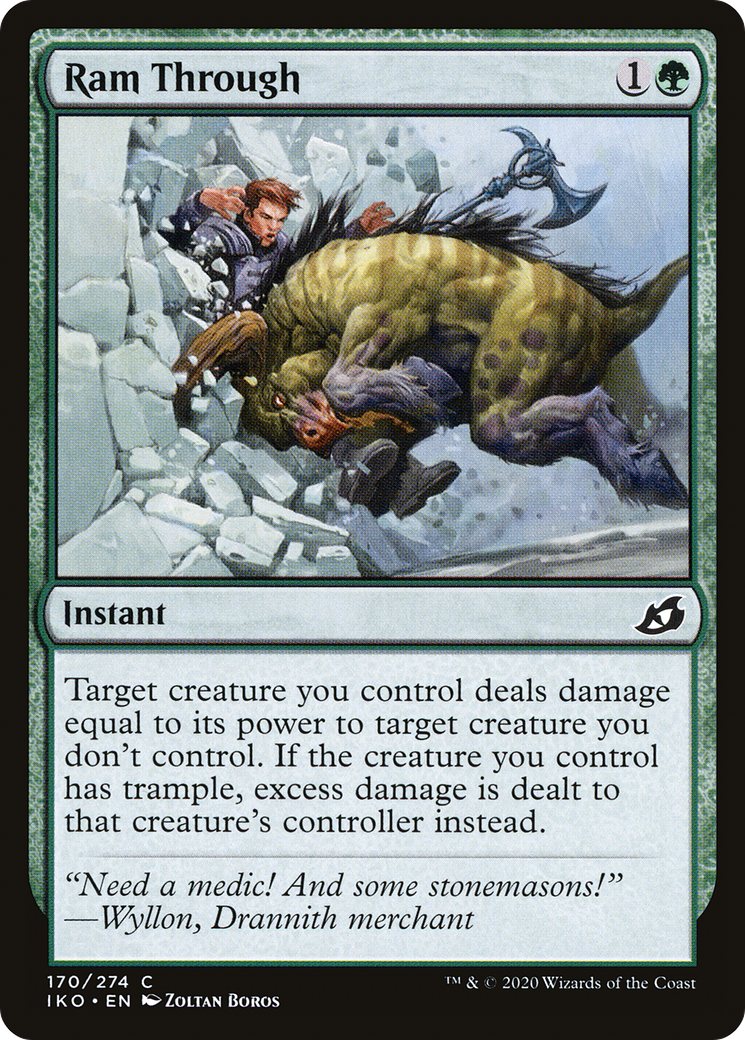 Ram through is an excellent removal spell to take advantage of the fact that we're always going to to have a giant monster in play. It also gives the deck an instant speed way to win outside of the combat step that allows us some play against Fog and Stonehorn Dignitary locks that are typically challenging for Bogles to defeat.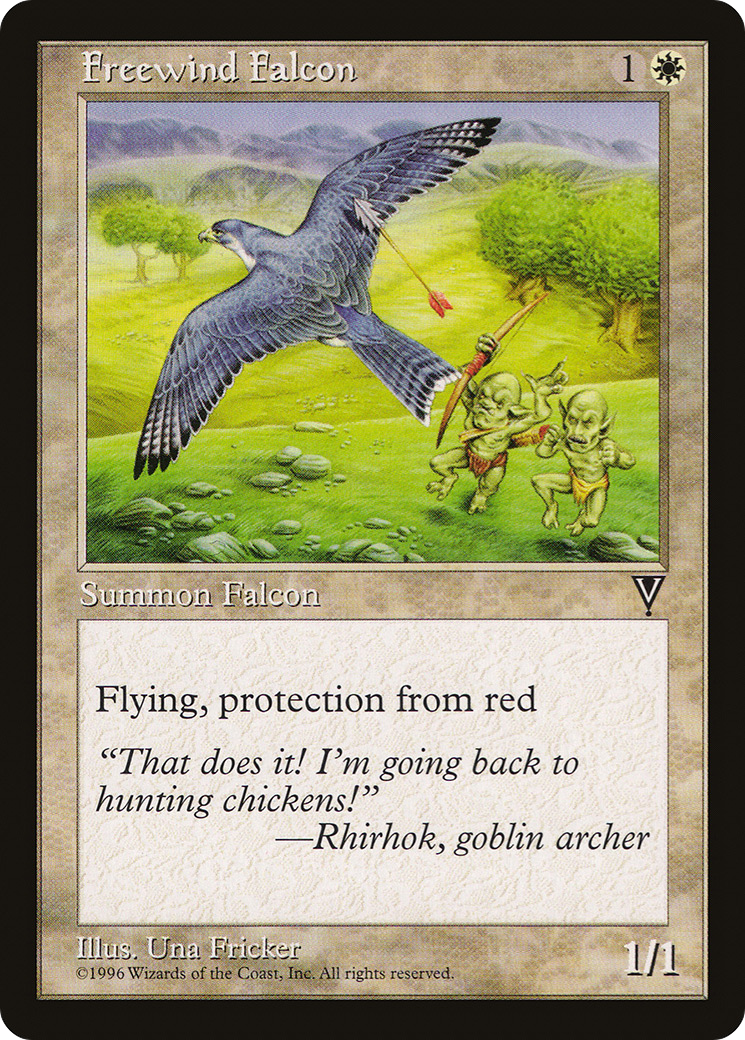 Chronologically, one of the oldest cards in the deck but a new addition to the list! I love this card in a metagame full of Kuldotha Red and Kiln Fiend since it is invulnerable to Red removal and completely evasive through 1/1 Goblin Tokens.
THE MOST IMPORTANT CHOICE YOU'LL MAKE EACH GAME – KEEP OR MULL
The decision to keep or ship a hand is the singular most important choice a Bogle player will make in any given game. Luckily, it's typically a pretty easy decision to make once we know what to do.
You should not ever keep a hand that doesn't have a Hexproof creature in it. There are only 12 in the main deck which means we are mulliganing to them every single game. It may be tempting to keep a hand with great mana and some Abundant Growths but it's always better to just take a new 7 to dig for a Bogle.
The distribution of the deck intends us to draw 2 lands, 1 hexproof creature, and the rest enchantments. I would keep a hand with a Bogle, some lands, but is light on Enchantments because half the deck are Auras which means we're likely to draw into them. However, we NEED the creature first, so remember to mull to one.
THE OTHER IMPORTANT CHOICE – SIDEBOARDING
The main deck is so finely tuned that I don't like to go "overboard." I'm generally bringing in bullets that should seem obvious once you think about what they are for.
Another reason I like the deck is that sideboarding is generally very easy and straightforward. We don't want to go overboard and dilute our critical mass of Bogles and Auras too much and the mainstays never come out.
Generally, the weakest cards are Cartouche of Solidarity (against decks that don't have Edict effects, Ancestral Mask, Abundant Growth, and the singleton Lifelink (against decks that are not beatdown where we bring in more Lifelinks).
If you just stick to boarding out these cards it's pretty difficult to screw up sideboarding too badly.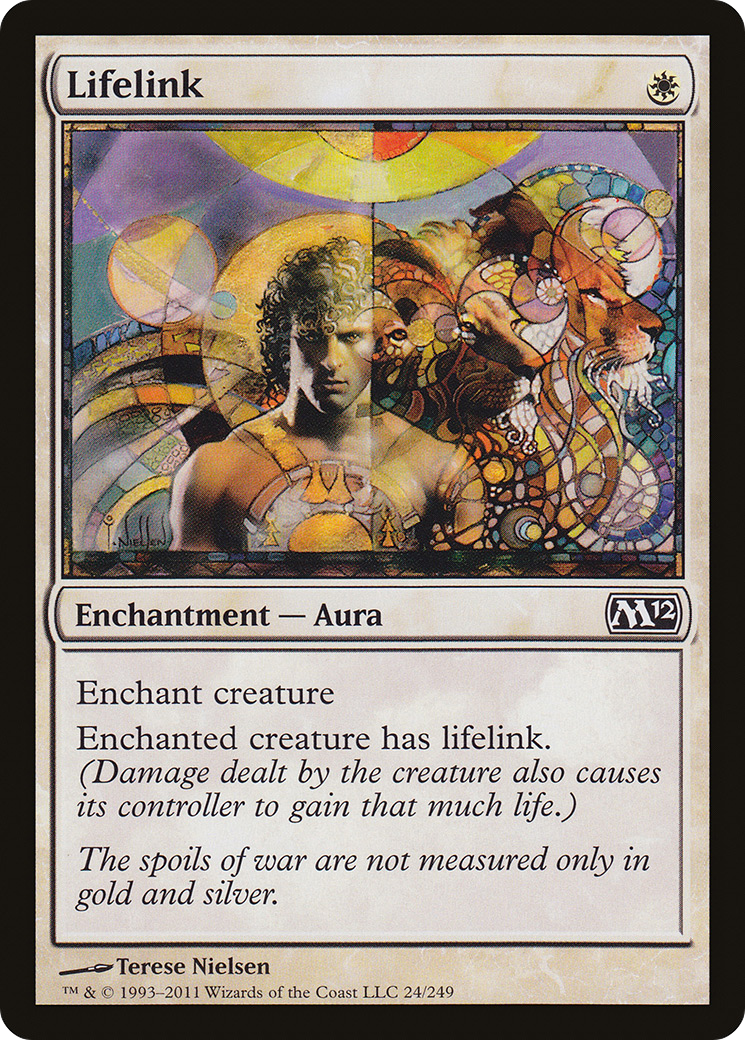 I'm a big fan of this obscure one in the sideboard vs dedicated fast beatdown and burn decks like the various flavors of Red Burn, Kuldotha, Stompy, and Mono Black Aggro. It increases our chances of drawing a Lifelink Aura for our Megatron Bogle to quickly put the game out of their 'reach.'
It's also kinda neat that:
Armadillo Cloak doesn't add Lifelink, it's a triggered ability that gains life equal to the amount of damage dealt which means Lifelink + Arm Cloak gains twice as much life as expected since you'll gain life coming and going.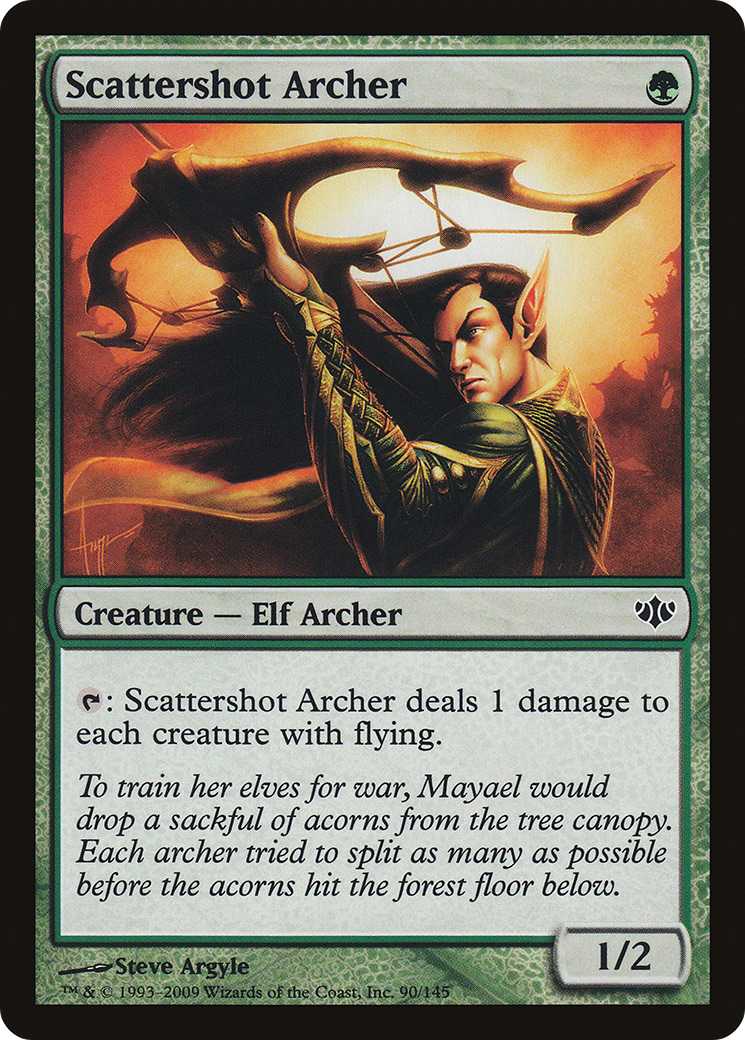 It's also worth noting most decks will board out their targeted removal which means it's safe to bring in non-hexproof creatures that are all stars such as Scattershot Archer vs faeries. Turn 1 archer takes away a lot of their outlets to deploy a quick Ninja and helps protect our key enchantments from Spellstutter Sprite.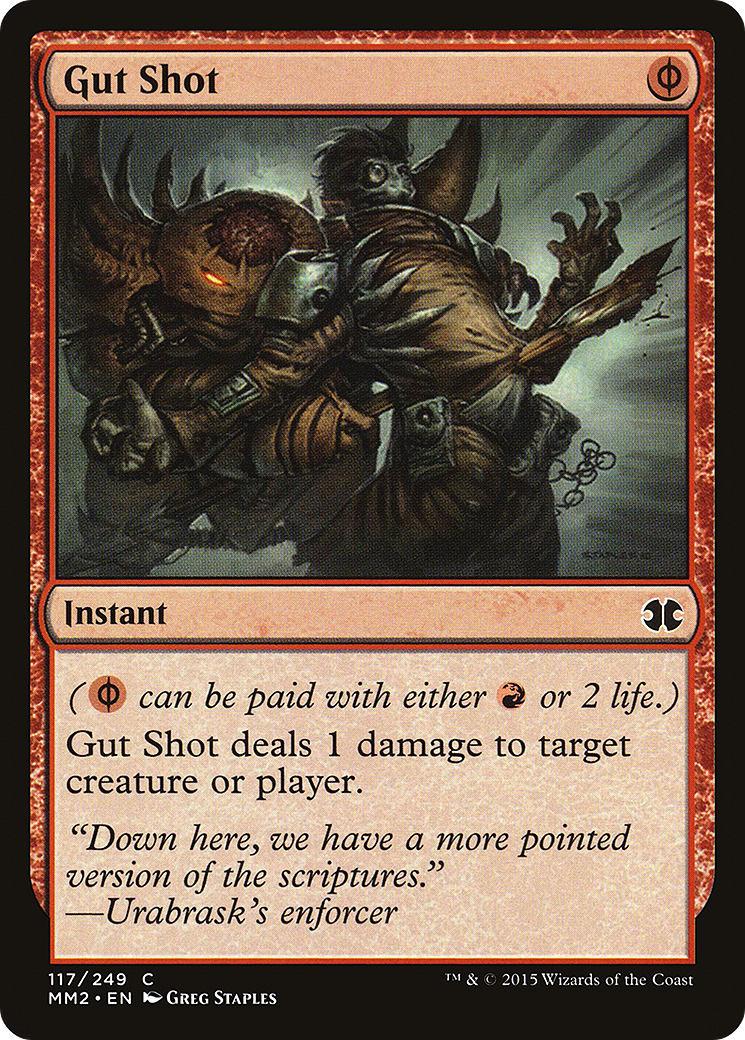 Gut Shot is primaily here to steal the initiative of mana dorks from decks like Elves and to deal with Standard Bearers when an opponent shows us one in game two.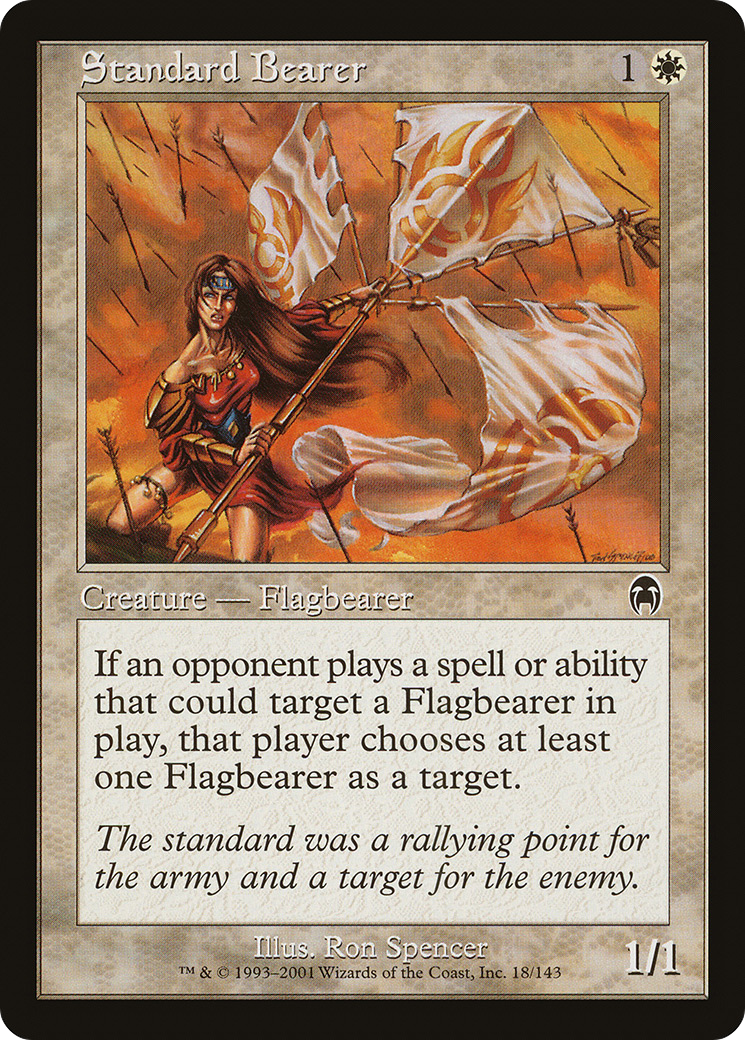 It's the best card against us, and naturally I think the deck is good so I respect the mirror. I also think the card has some potential against UW Gates, since they'll be taking out removal and trying to race with Sacred Cats.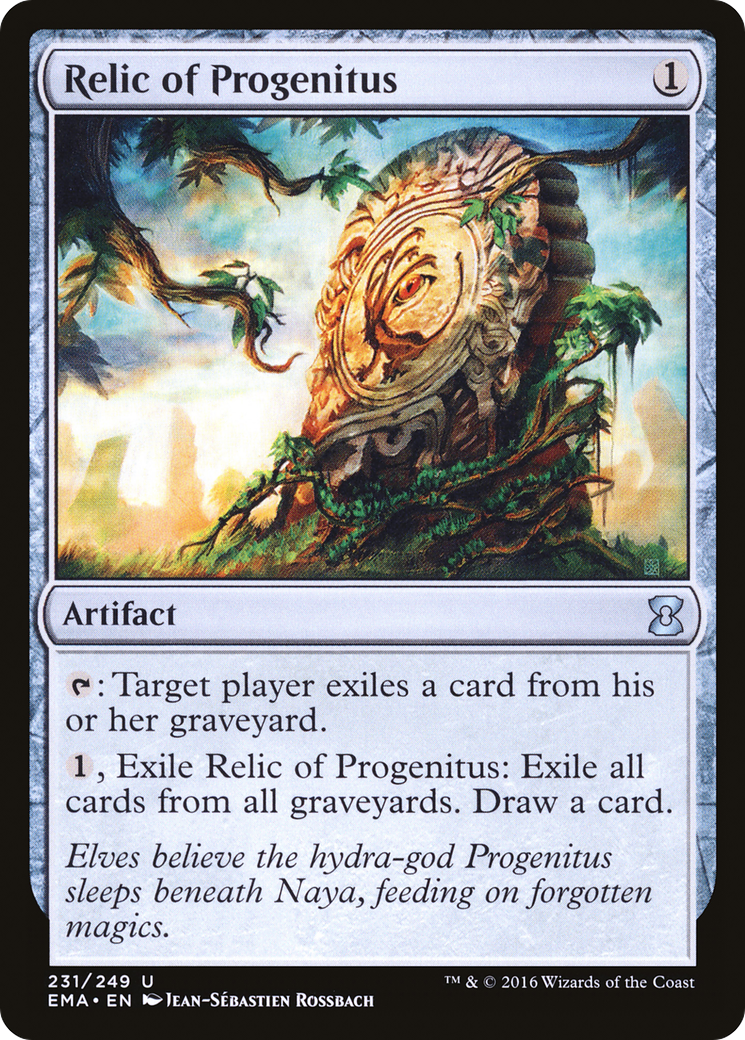 I also still respect Songs of the Damned as well as the new Tolarian Terror decks and Relic is a huge tempo swing that helps keep Terror and Gurmag off the board while we chip away with a Bogle. I've considered adding a fourth Cartouche to the sideboard for the MU to help insulate against Edicts. The main deck Lifelink could also be the fourth Cartouche. It's a flex slot for sure, but there's a lot of Kuldotha Red and Burn in the RIW Meta.
THE ACTUAL MOST IMPORTANT CHOICE – WHY PLAY GW HEXPROOF?
It's a solid deck. If it was good enough to compete with Astrolabe it can certainly hack it in any metagame. Perhaps the thing I like most about the deck is that in almost ever match up it puts pressure on the opponent to make plays. Assuming we mulligan well and use our sideboard appropriately, most other game play decisions are fairly straightforward. We put pants on a Bogle and ATTACK!!!
WIth that said, once we have a solid understanding of the basic sequences (deploying a Hexproof creature and suiting it up) the deck doesn't require a ton of specific format knowledge to play relatively well. It's certainly a great deck to learn the format with because its so aggressive and linearly powerful that it puts the opponent in a situation where they have to react to what we are doing or else things get out of hand and they lose.
It's also a great choice for large paper tournaments, such as the upcoming RIW Pauper 1K on November 12th because aside from sequencing, sideboarding, and mulligans (all of which can be practiced well in advance) it's a fairly easy deck to pilot while making few tactical mistakes. A deck that is both powerful and difficult to play incorrectly is a big selling point for me as a player.