I've been dipping my toes into all sorts of formats lately as RIW Hobbies began their 1K series. There are opportunities to win boatloads of store credit and I want to have as many shots as possible. Last month I split the finals of the Pauper 1K and now I'm trying my hand at cEDH with the RIW 25th Anniversary 1K on October 29.
At this point I have a deck I like for Modern (Rakdos Scam), Pioneer (Rakdos Midrange), Legacy (Dimir Scam), and Pauper (Dimir Terror). You'll notice these are some of the most powerful decks in their respective formats and coincidentally feature many black cards. Since my attention is torn in many directions I have less room to get bored with the best deck and trick myself into playing a suboptimal strategy.
CEDH is a special case as it's played in four person pods instead of 1v1. There's a political aspect to factor into card evaluation which is a muscle I don't need to flex in other tournaments. I welcome the new challenge. It's fun for me to game my opponents in paper events and this will certainly be a part of cEDH.
In general, the format appears to be gaining steam and the top decks are full of cards from the reserved list. I would like to get in before prices spike. My paper collection is something I've been cultivating for decades so it doesn't hurt to hunt for Magic's most iconic cards. The non-reserved list saw a supply influx from Commander Masters to help ease the barrier to entry.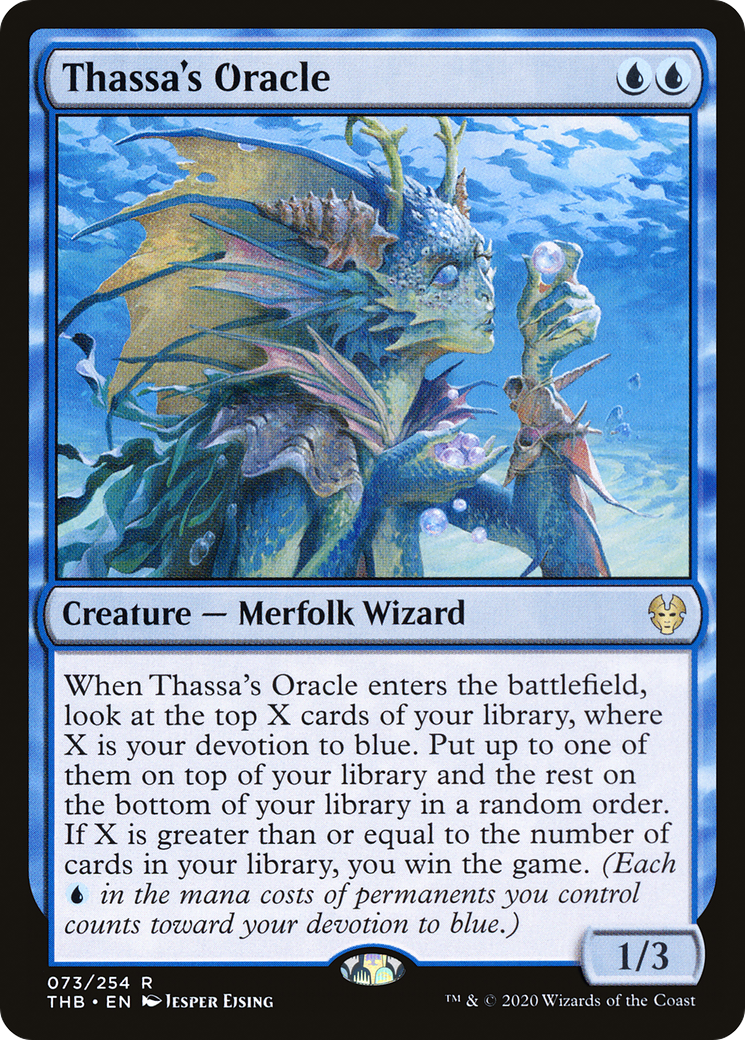 Since you need to defeat three players in a pod it's less appealing to win via combat damage. Powerful combos, such as Thassa's Oracle and Demonic Consultation/Tainted Pact, are commonplace. I don't typically play these A+B combos in tournaments, but they can be built around in goodstuff shells that appeal to me.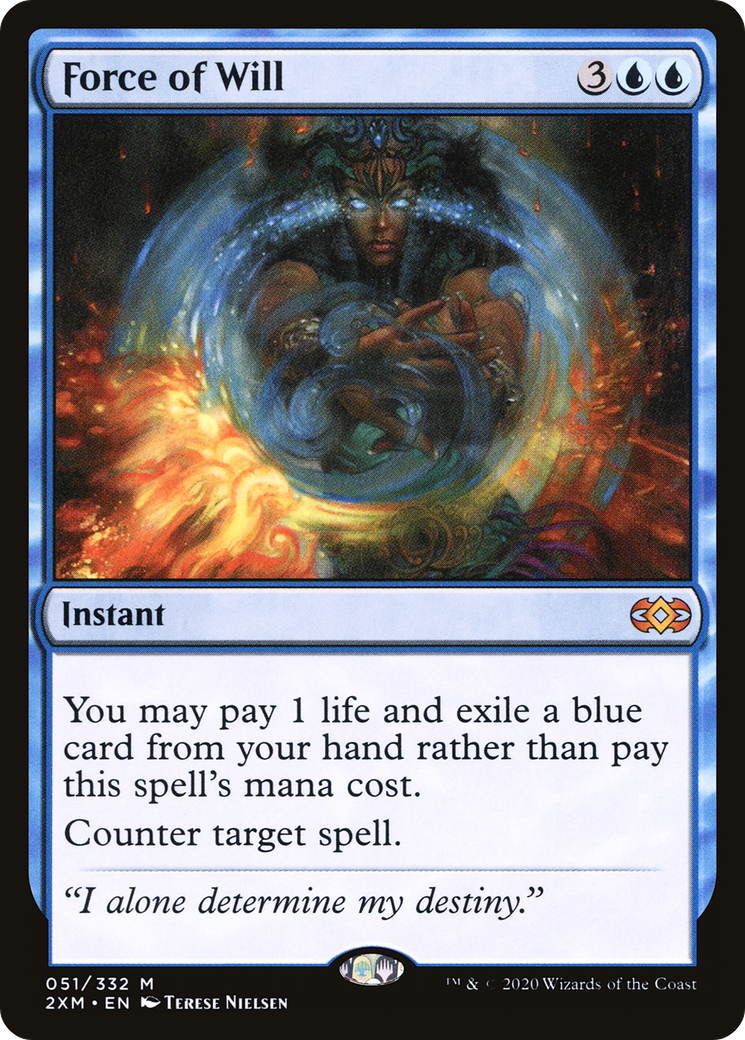 Interaction can feel futile when you're facing three opponents, but it's better in practice. One person will spend their turn trying to assemble a game-winning combo while the rest of the pod defends. Politics play a role as you can convince others to spend their interaction which increases your chances of assembling a game-winning combo. Use your interaction sparingly as you can't control everything that goes on in the game.
Mulligans are interesting as you need to balance explosiveness to keep up with the rest of the pod and the potential for your opponents to use their interaction to stunt your development. Even if you mulligan low to a functional hand the table will view someone else as the primary threat allowing you time to catch up.
The community aspect is an interesting component of cEDH. Casual Commander is the most popular way to play Magic, but the competitive counterpart is thinly played in comparison. As a result, I used content from members of the cEDH community to learn what types of decks appeal to me and how to approach the format.
Here are some folks that put out good cEDH content:
I asked Twitter for cEDH resources and there were plenty more great content creators. This format is ready to pop and the content is already there to consume. Cal, of The Mind Sculptors, also provided a lot of great feedback for my deck.
Tymna+Kraum: Blue Farm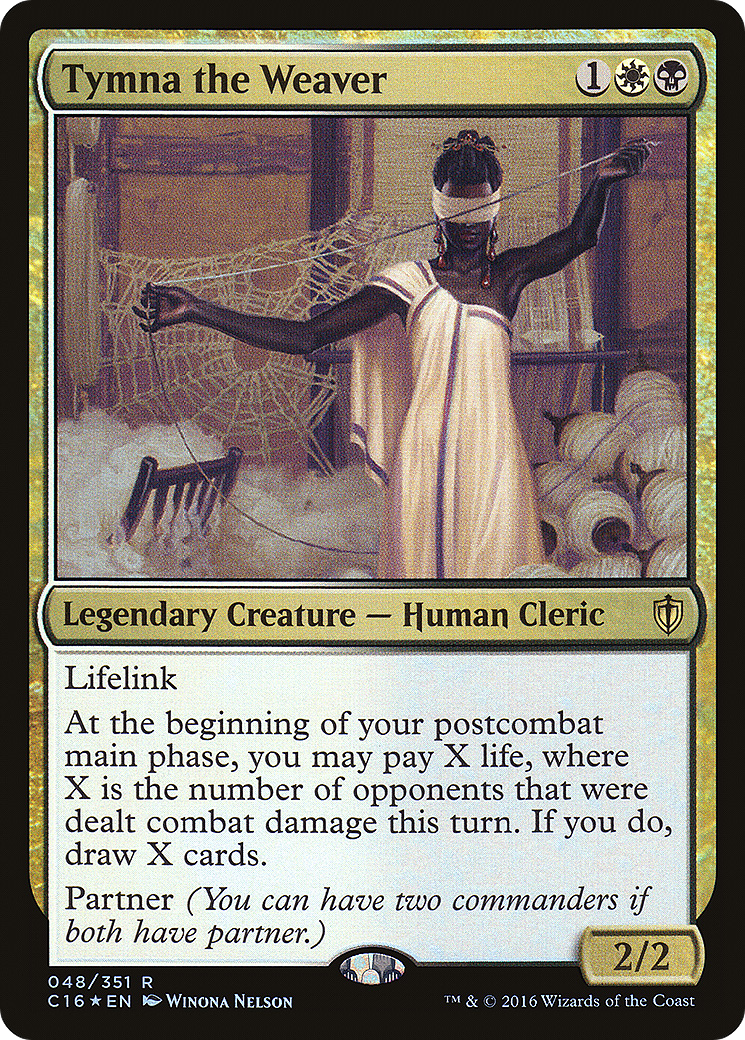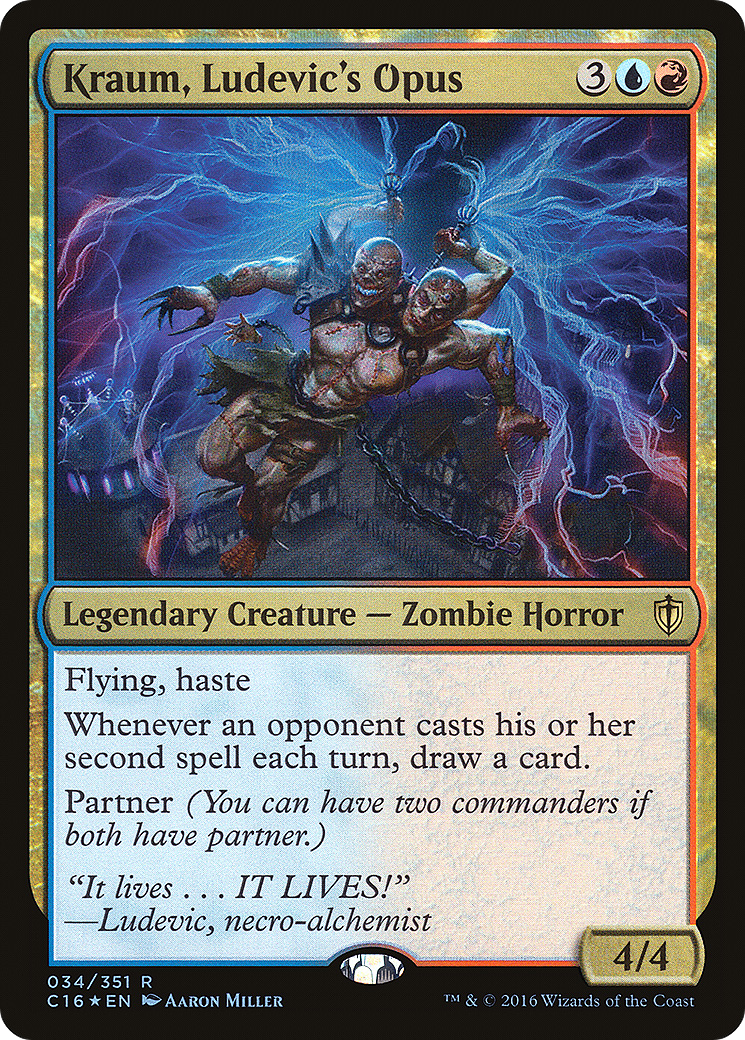 I naturally begin my cEDH research by investigating "the best deck." Some of the most influential minds in the format believe Tymna+Kraum a.k.a. Blue Farm is the deck to beat.
Here's the list Ian Flannery used at CrimsonLion's Timetwister event. He has won TWO Timetwisters in the last week with different decks. The return on this format has a very high ceiling.
The first thing to note about the Blue Farm deck is the hefty price tag from dual lands and fast artifact mana. There are many overlapping spells as the most powerful commanders allow you to play many colors. Some cEDH tournaments allow proxies due to the high cost of some of the format staples. I believe this will be more common over time.
Despite playing cards like Ad Nauseum and Underworld Breach this is actually a midrange deck given the speed of the format. Tymna and Kraum allow you to begin the game with access to card advantage engines. You can wait for an opponent to fire off a win attempt and be there to force through a win when the rest of the table's defenses are exhausted.
Over time Blue Farm moved away from the all-in combo deck to a strategy filled with evasive, disruptive creatures. Personally I found Underworld Breach difficult to execute with low resources and the real prize for playing red is Dockside Extortionist.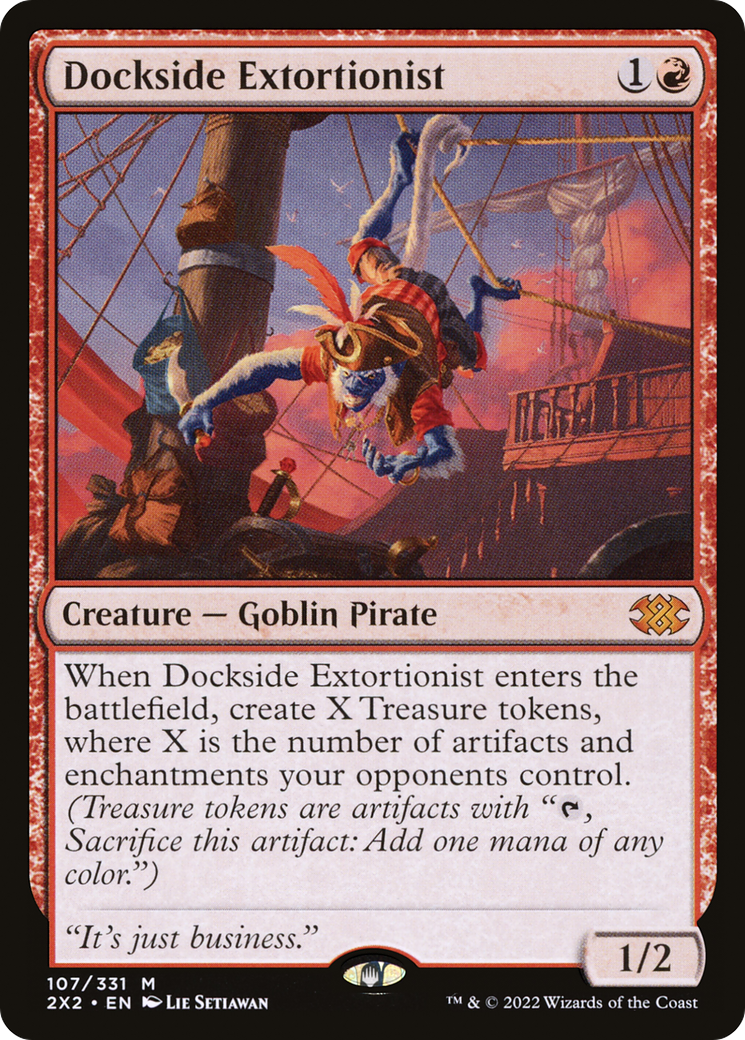 This strategy is tough to play well so I may return to it once I have more experience.
Some cool interactions I learned with this deck are: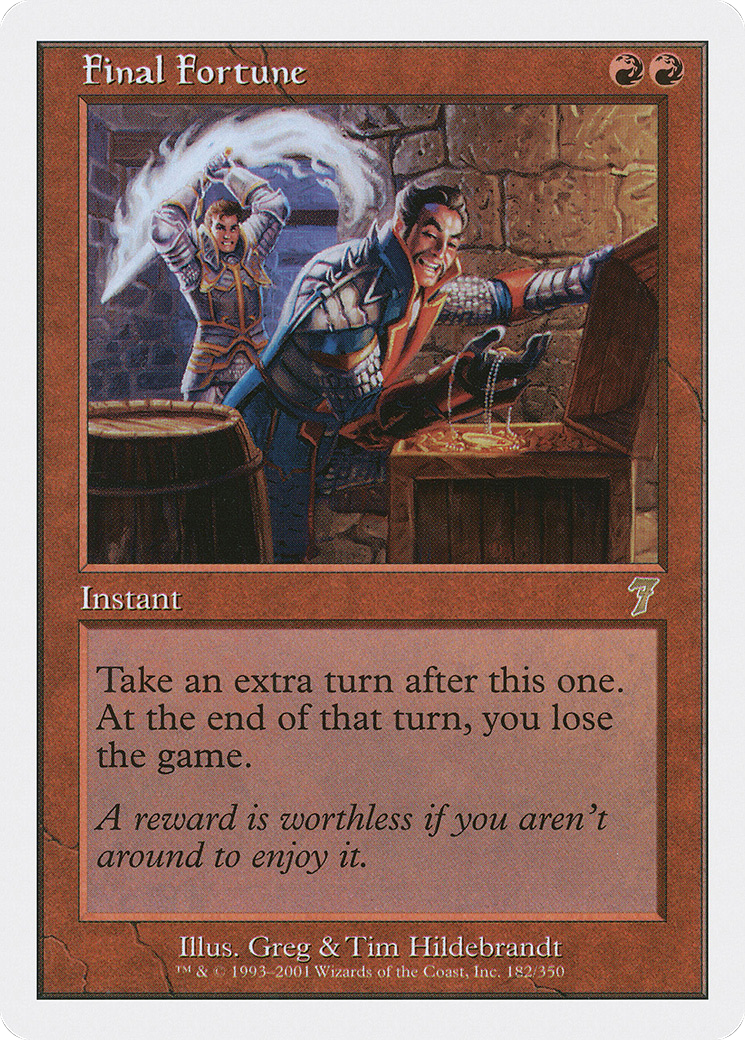 -Final Fortune can be cast on someone else's turn to disrupt the turn order.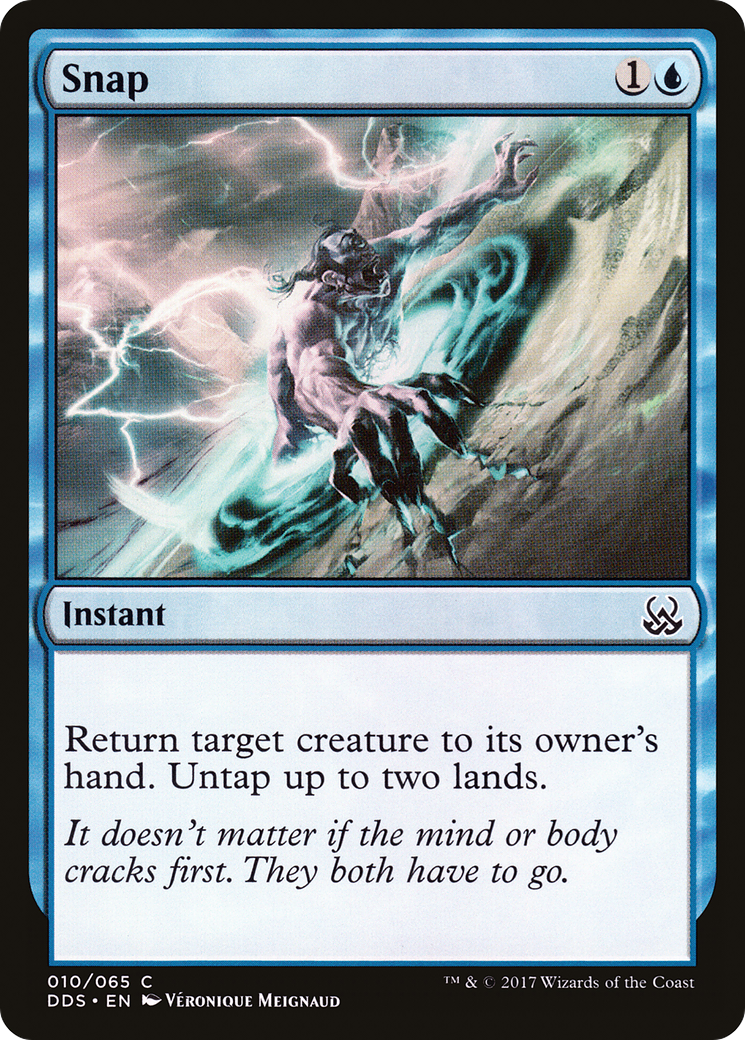 -Snap can untap opponent's lands to give mana to interact with a win attempt.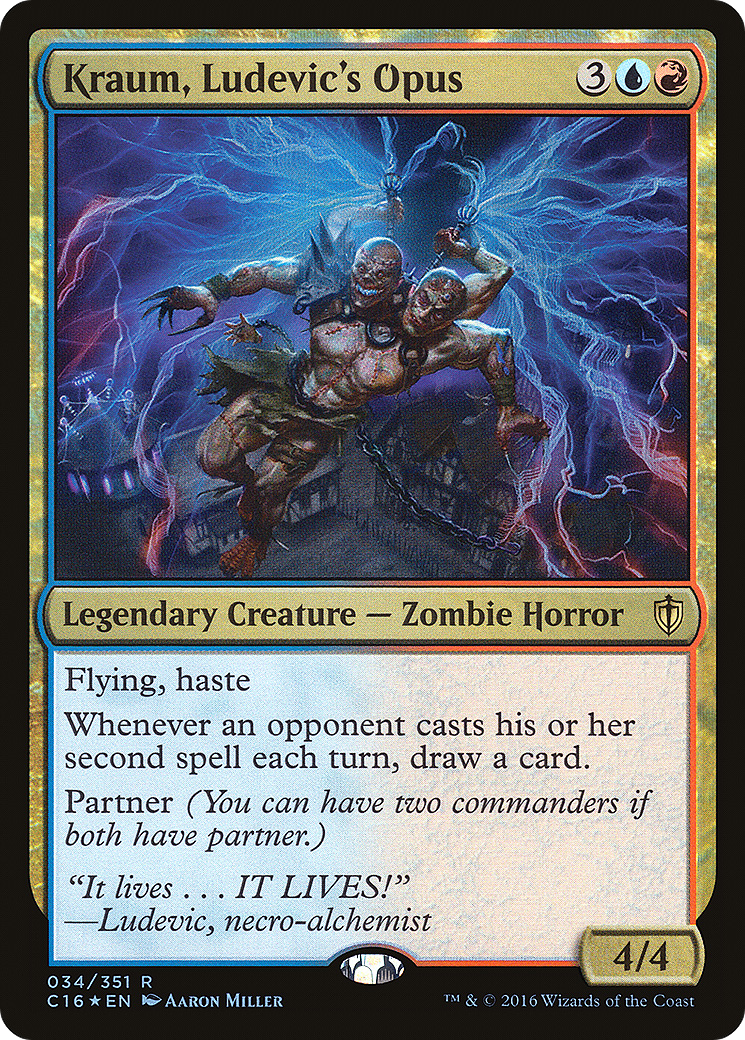 -Winning with Thassa's Oracle can be thwarted by having Kraum on the battlefield as an opponent casts two spells to deck you. Drawing a card is NOT a may effect! Diabolic Intent or Culling the Weak can sacrifice Kraum before you go for the kill.
Tivit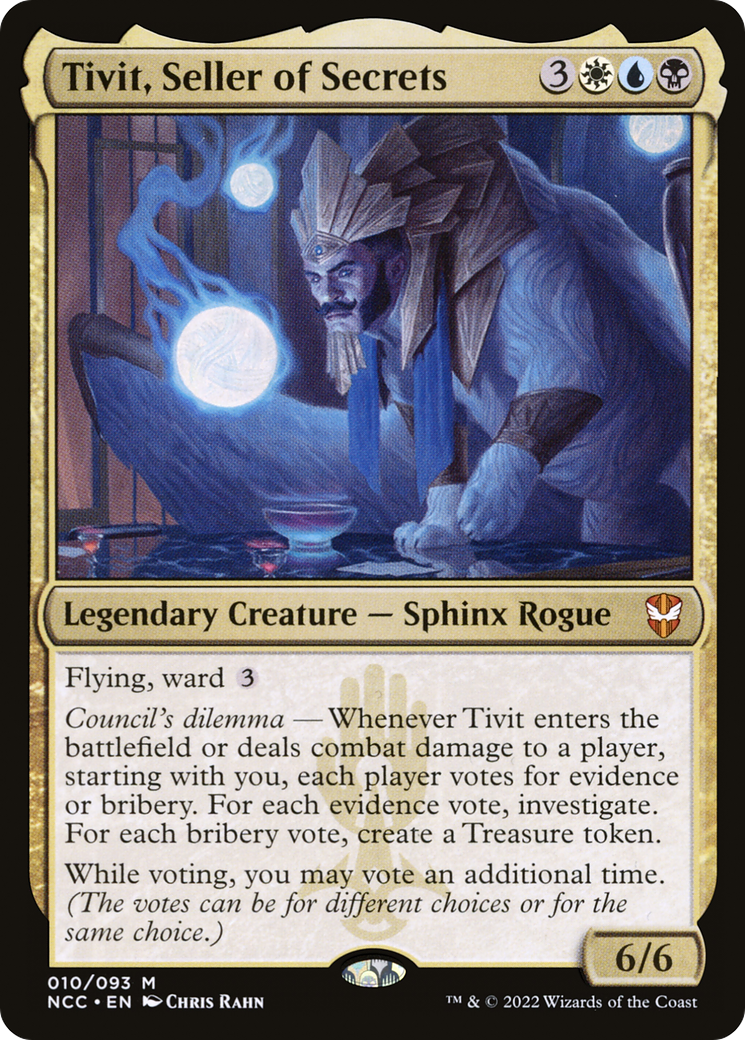 Tivit is a more user-friendly strategy that still takes advantage of the strongest blue and black cards in the format. Rather than spending time searching for A+B combos the primary game plan involves generating five artifacts with your commander, Tivit, Seller of Secrets, and sacrificing them to take another turn with Time Sieve.
I took Tivit to a cEDH event at Great Lakes Gaming where I split the top 4 and brought home a Jeweled Lotus for my trouble.
Here's the list I played:
Since I'm new to the format Tivit offers high power with fewer decisions. I can spend more brain power focusing on my opponent's actions. Even cEDH staples played in other eternal formats work differently since I need to understand what targets a player and what affects each opponent. Each spell also has certain political heuristics I need to practice.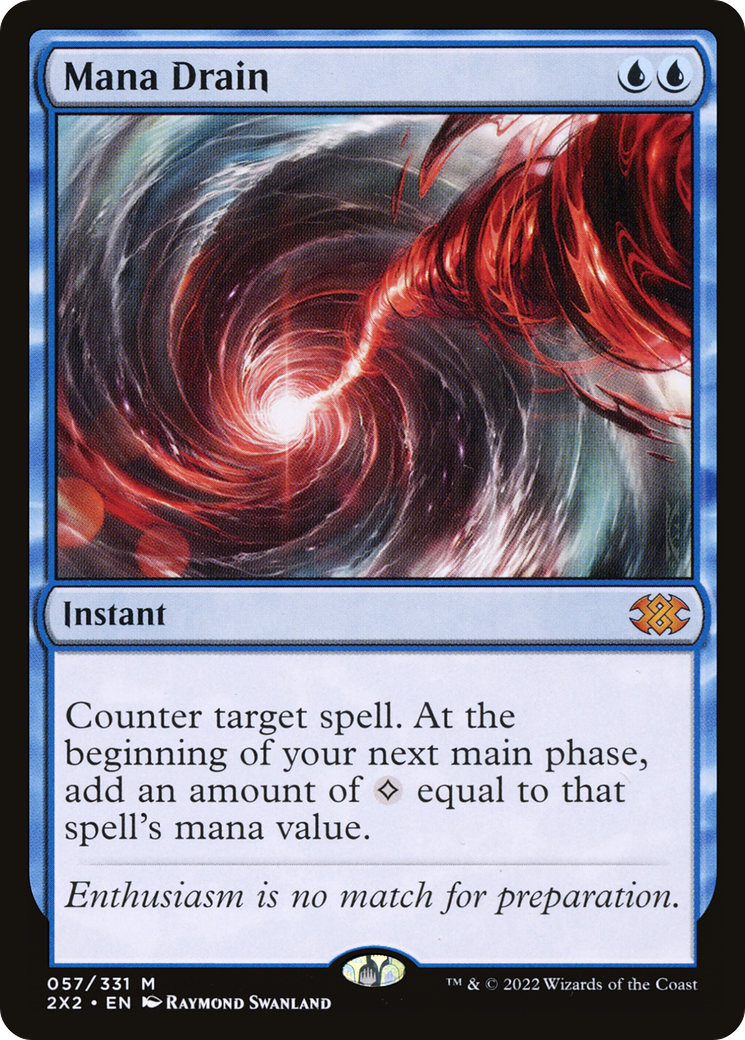 Tivit looks like an artifact deck on the surface, but the commander needs to be on the battlefield to generate a critical mass of game pieces. Expensive commanders mean you can take advantage of powerful spells like Mana Drain and Smothering Tithe.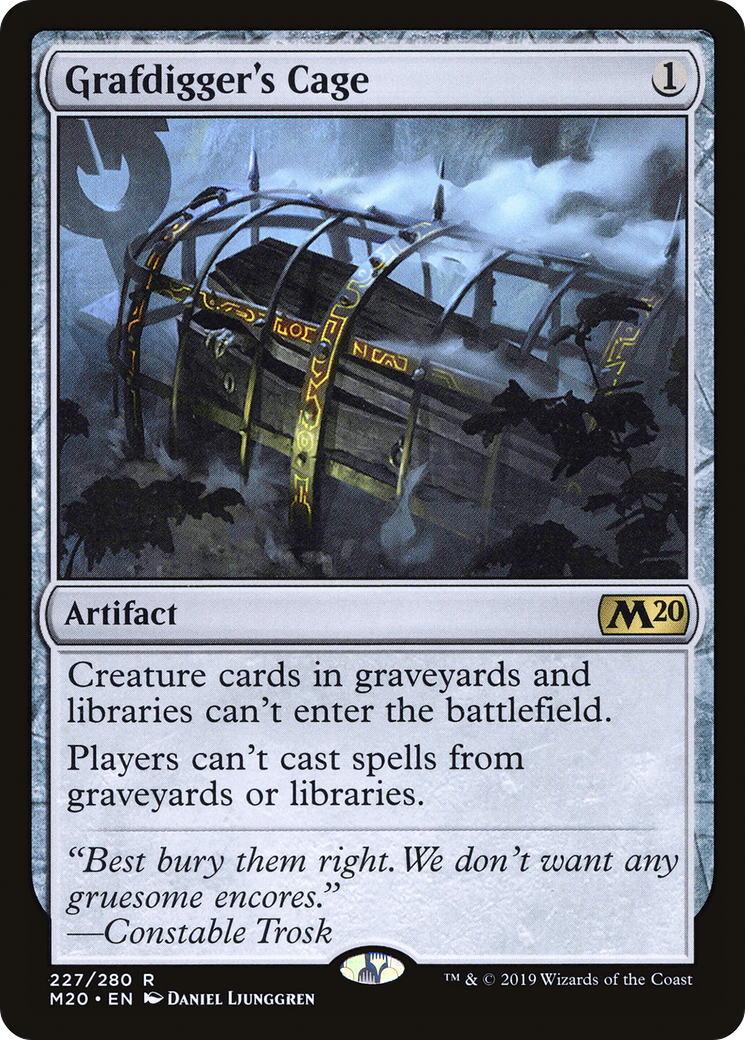 Grafdigger's Cage and Cursed Totem look out of place, but are two premier lock pieces. Green decks play plenty of tutors that put creatures directly onto the battlefield and Underworld Breach cannot escape through Cage.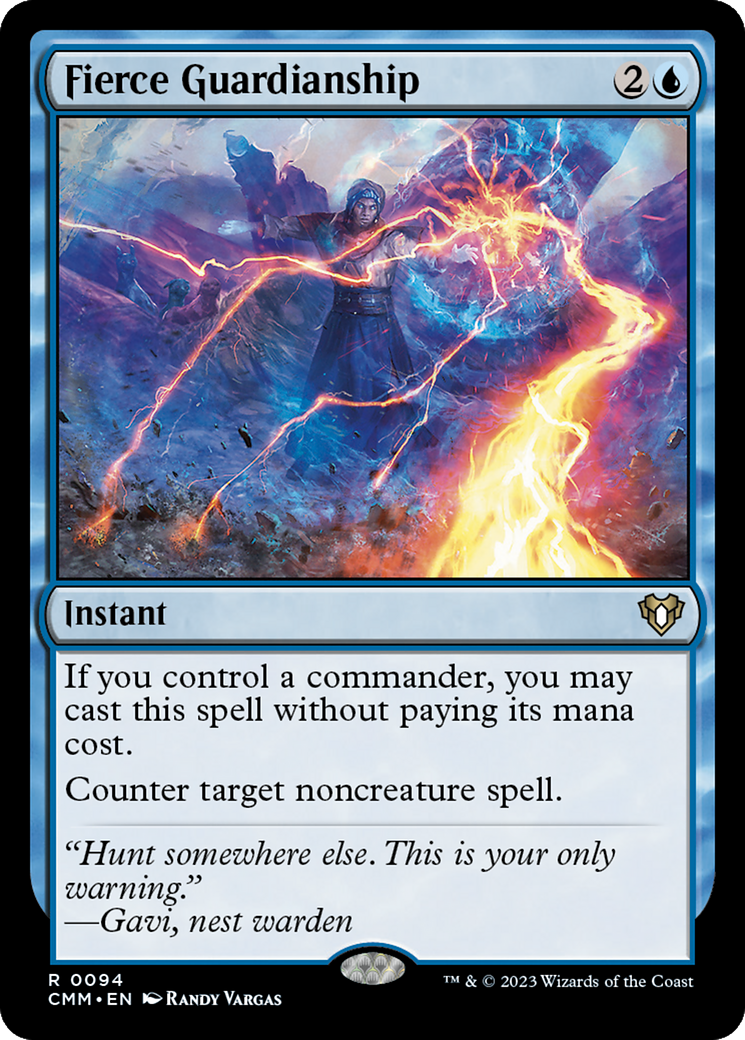 In addition to Blue Farm playing more nimble commanders they can also take better advantage of the free spells: Fierce Guardianship, Deflecting Swat, and Deadly Rollick. I'm not playing Deadly Rollick in Tivit because it's too reliant on resolving the commander.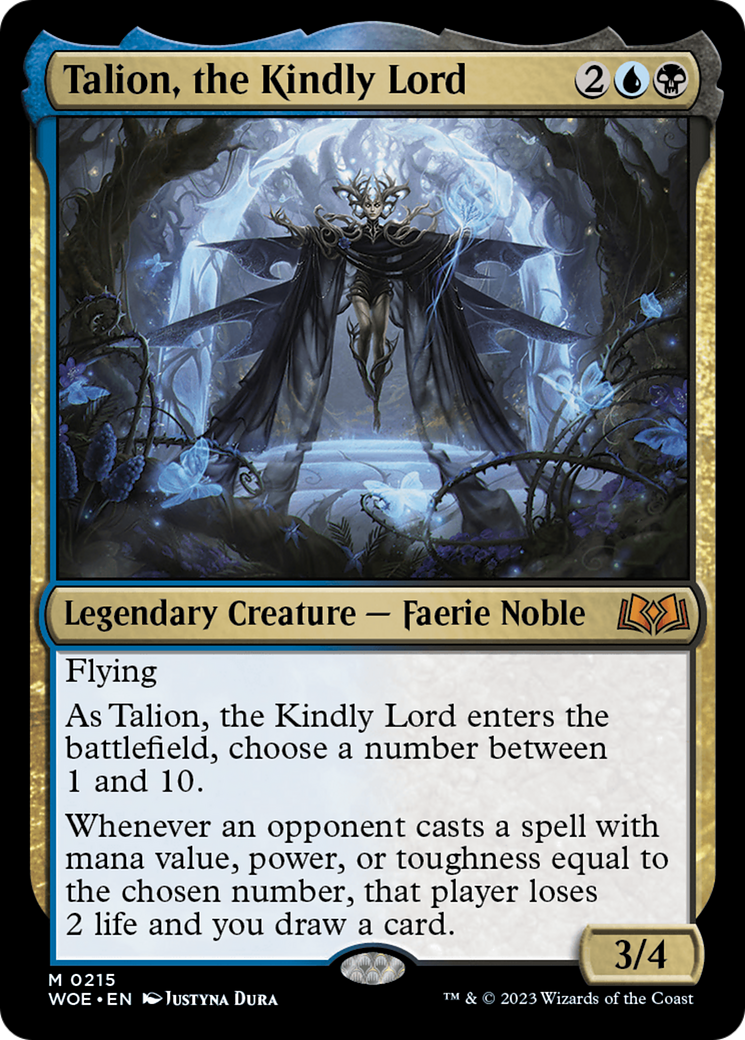 Talion, Kindly Lord is a new addition to cEDH that threatens to draw multiple cards per turn cycle by naming one or two. It's being adopted by multiple archetypes.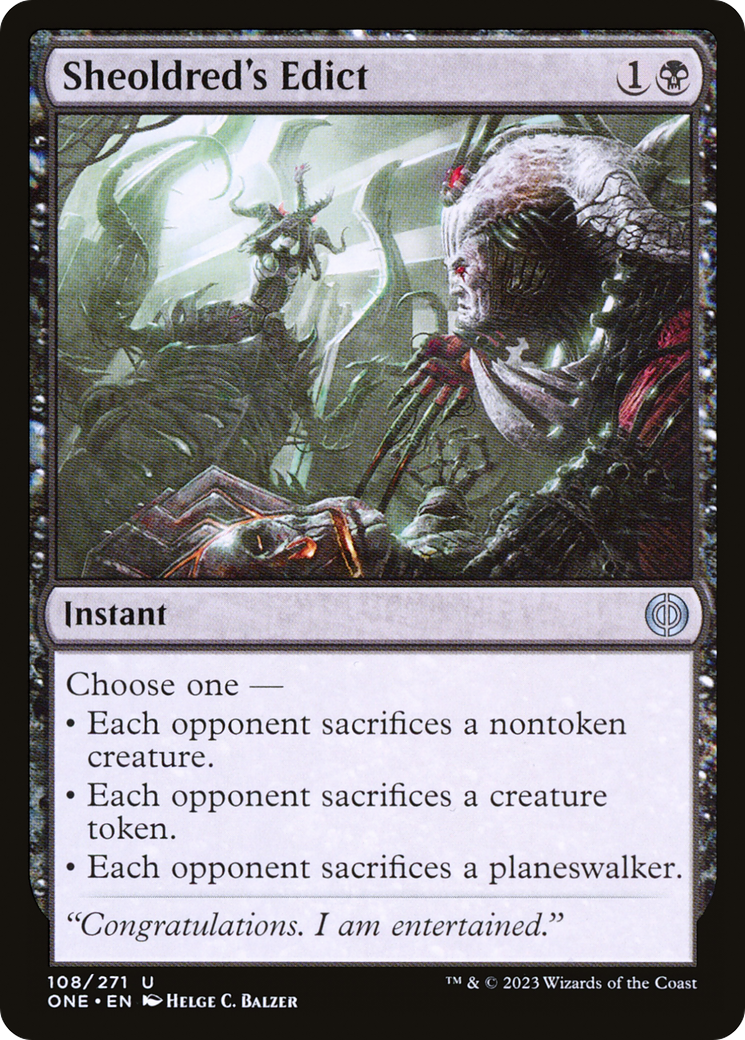 Sheoldred's Edict makes each opponent sacrifice a creature which acts as a sweeper in the early turns. There are plenty of ways to fight on the stack, but there are many creature-based combos to respect, too. This isn't a popular card in Tivit, but has been impressive.
Ad Nauseum is strong enough on its own where I don't want to play cards like Cabal Ritual and Mox Opal for the sake of having a more powerful effect. The Opal is in a weird place where it doesn't ramp out your early card advantage engines and adds mana once Tivit is on the battlefield which isn't as important.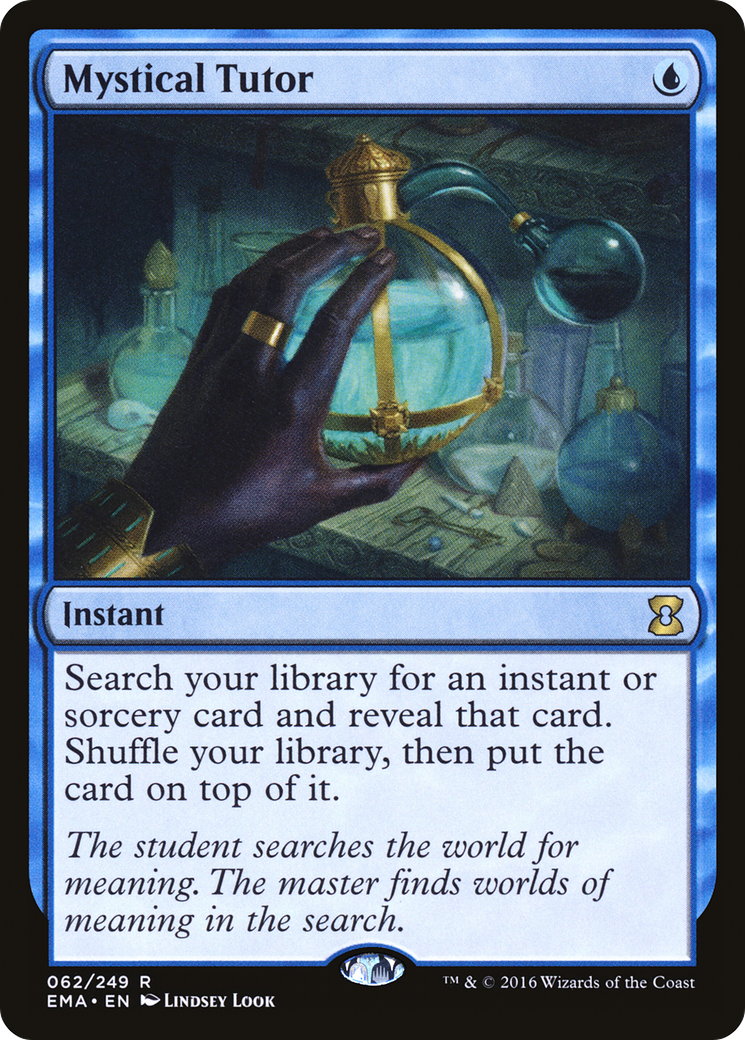 Mystical Tutor doesn't search directly for Time Sieve and reveals interaction to the table. I didn't find myself searching for the most powerful spell, Ad Nauseum, either. It's deceptively a flex slot in the deck.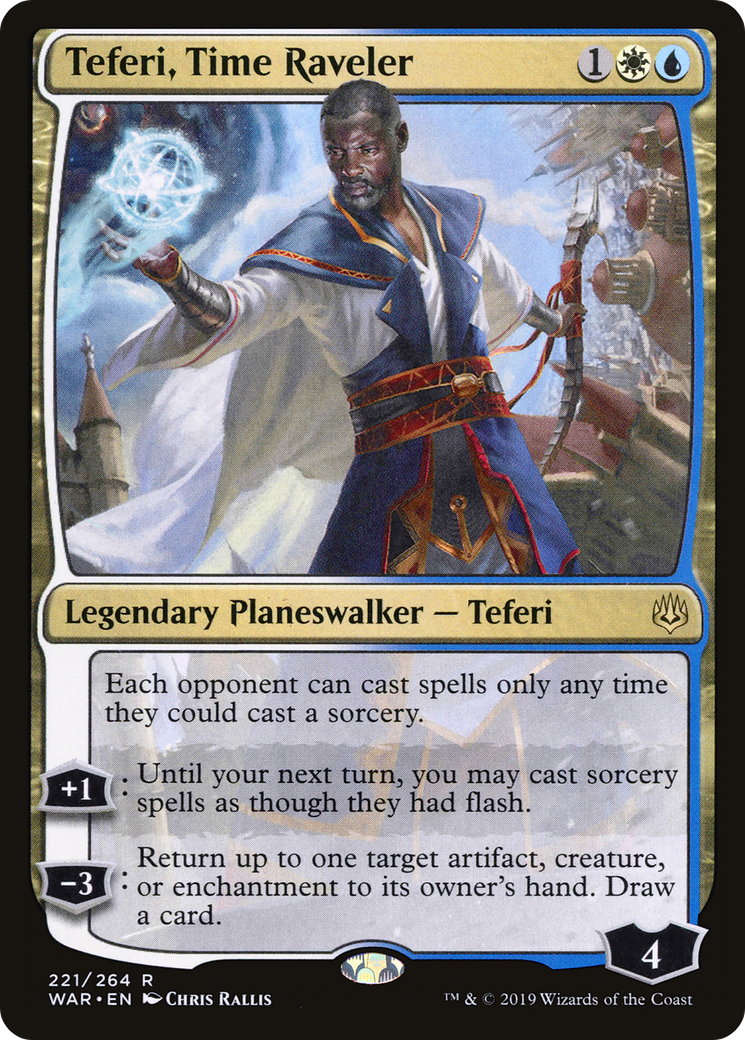 Teferi, Time Raveler is powerful if you're going to win the turn it's cast, but is an expensive Silence. Grand Abolisher also acts as a Silence effect that doesn't enable win attempts for your opponents so it can be played in prior turns. Playing Teferi and passing the turn is a death sentence in cEDH.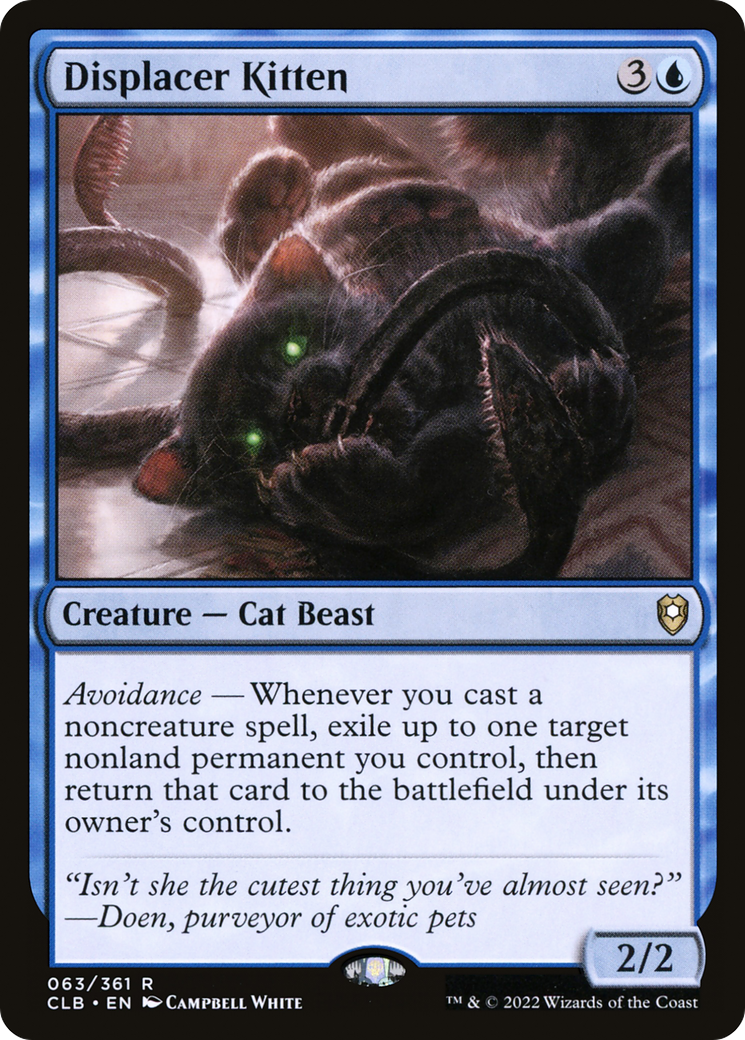 Displacer Kitten combos cause most Tivit lists to play Teferi despite this combo rarely coming together. I prefer Urza to Kitten because the construct can leave up mana to interact and ramp into Tivit.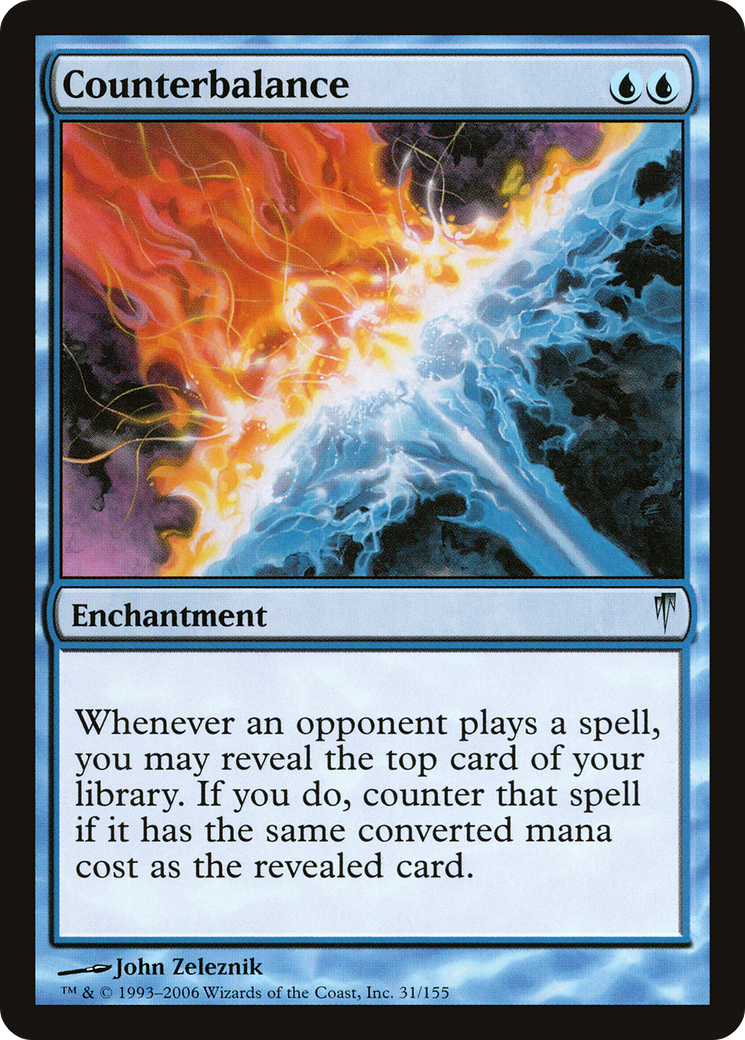 Counterbalance is great as it disrupts the table in unpredictable ways. Sensei's Divining Top is too mana intensive despite comboing with Counterbalance. Enlightened Tutor and Vampiric Tutor can combo with Counterbalance.
CEDH is an interesting format I would encourage you to try. Like Pauper, the format allows you to play with old favorites that don't show up in Modern or Pioneer. There are tons of events where you can win cash, Gaea's Cradle, or even Timetwister.
Some of these are proxy events. Now is the time to jump in!