Today I'm going to review my current 5 Color Creativity decklist and sideboard guide. I've played this deck in seven paper tournaments and still haven't lost a match. Local grinder, Ethan Dunn has also won an RCQ and performed well at other events, too. It's a top Modern deck that is both powerful and difficult to combat.
Creativity is a combo deck that gets to play some of the strongest spells in Modern. The opponent must play conservatively as you can threaten a quick Archon. Today's article will be a deep dive into playing the deck in various match ups, but you can also check out my intro primer to playing the strategy here: https://riwhobbies.com/rcq-winner-modern-5c-creativity/
I play four Lightning Bolt while the stock list only has three.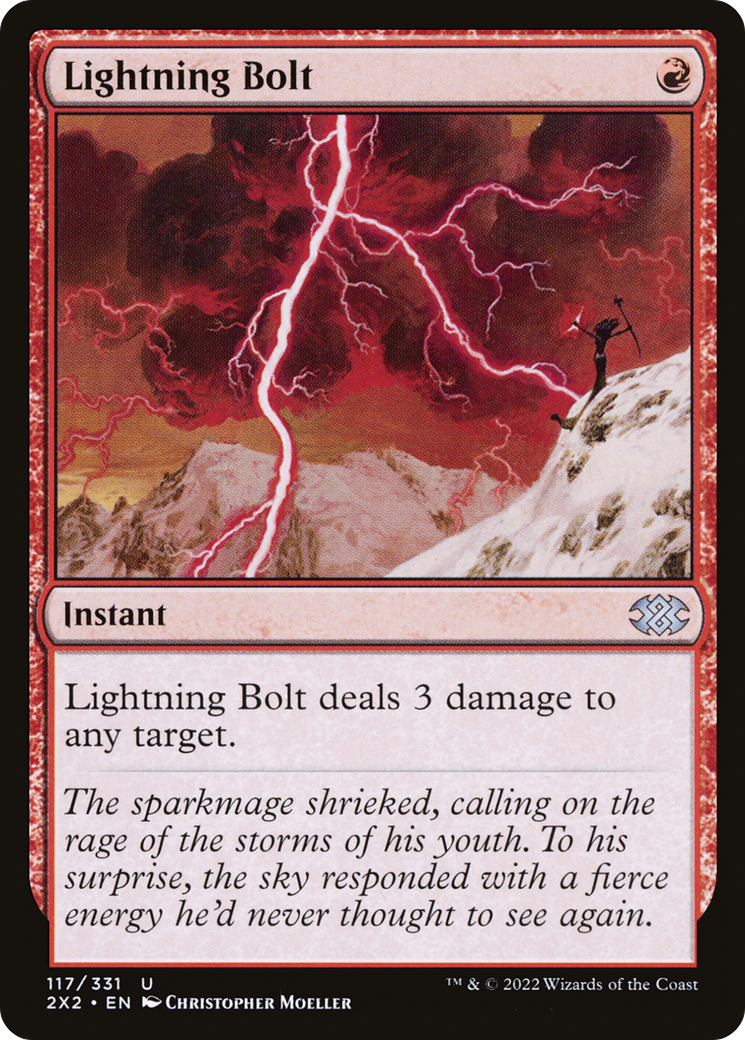 It's the strongest removal spell on the draw and this deck needs no help when going first.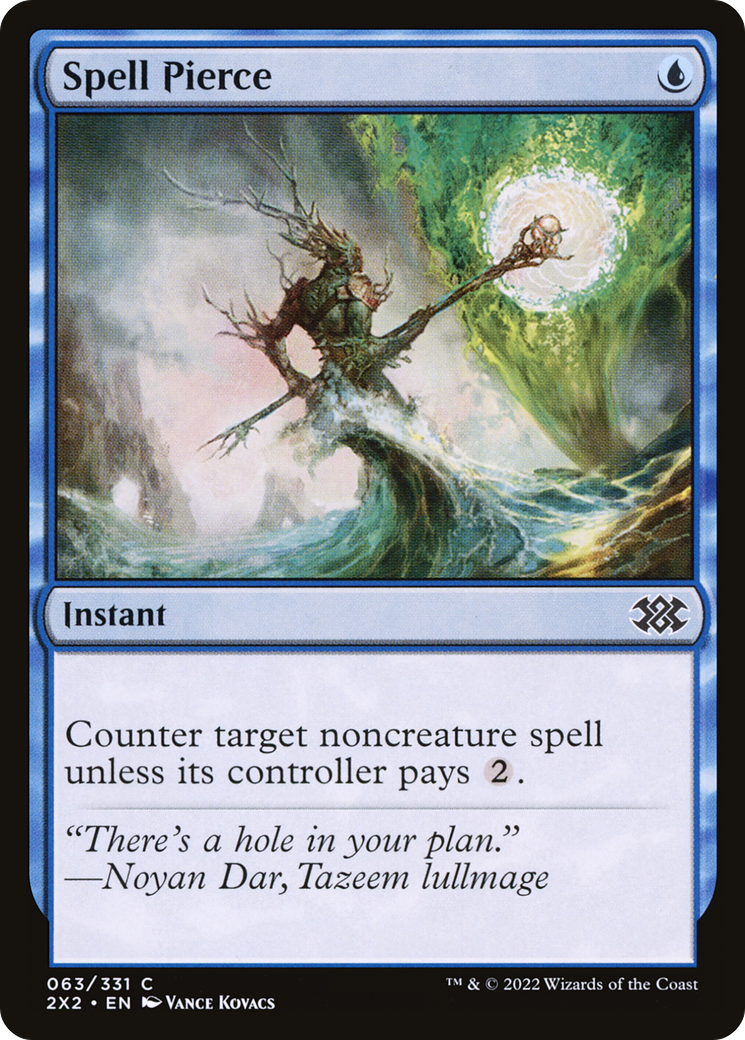 Spell Pierce has underperformed. The threat of Spell Pierce can make the opponent take strange lines of play. I would rather play one less than the stock list as drawing it late is Suboptimal.
Mana Leak as my third early counter is something the opponent won't respect and is live against every matchup. Since Creativity plays out like Grixis Twin the opponent may choose not to pay for Mana Leak at the expense of tapping out.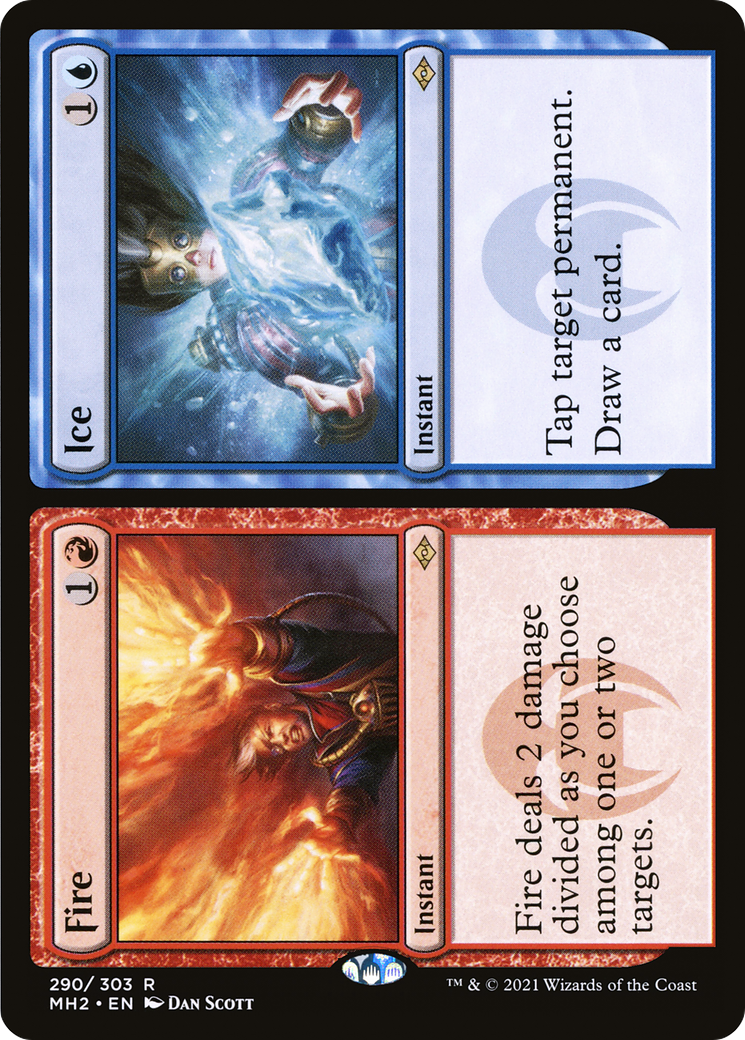 Fire/Ice is a fine card, but I don't want to draw too many. It can in theory tap the opponent out of interaction to force through an Archon, but it doesn't happen enough to justify three copies.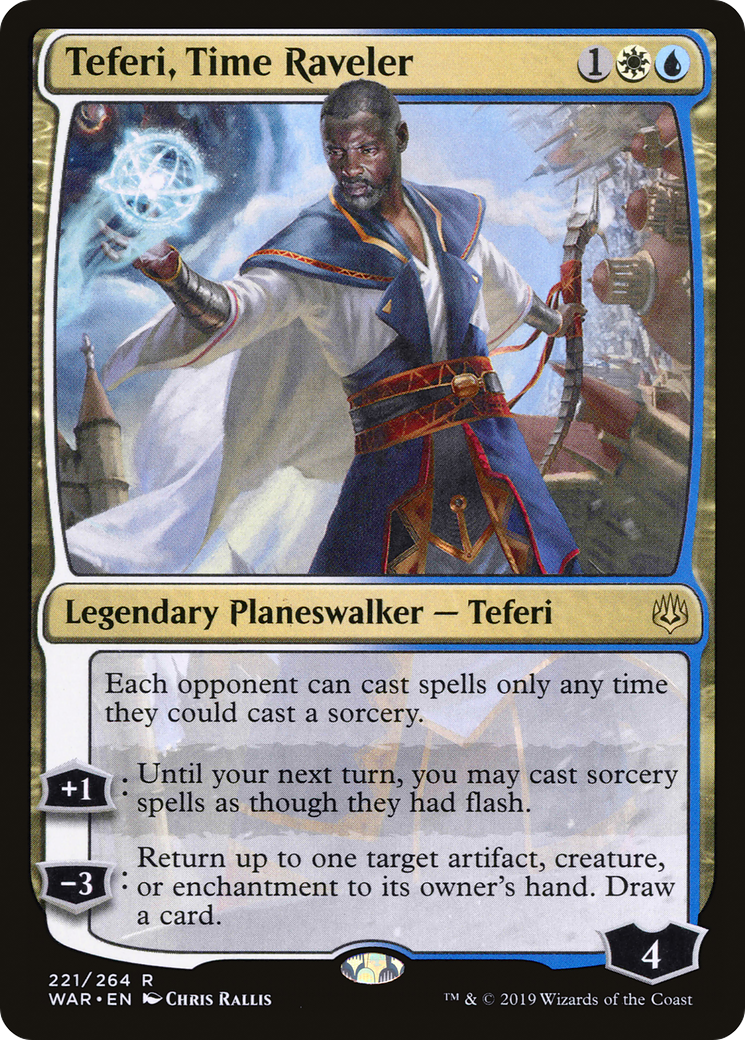 Teferi, Time Raveler has overperformed, but two is the ideal number in the main deck. It can be slow on the draw and the first game is less interactive.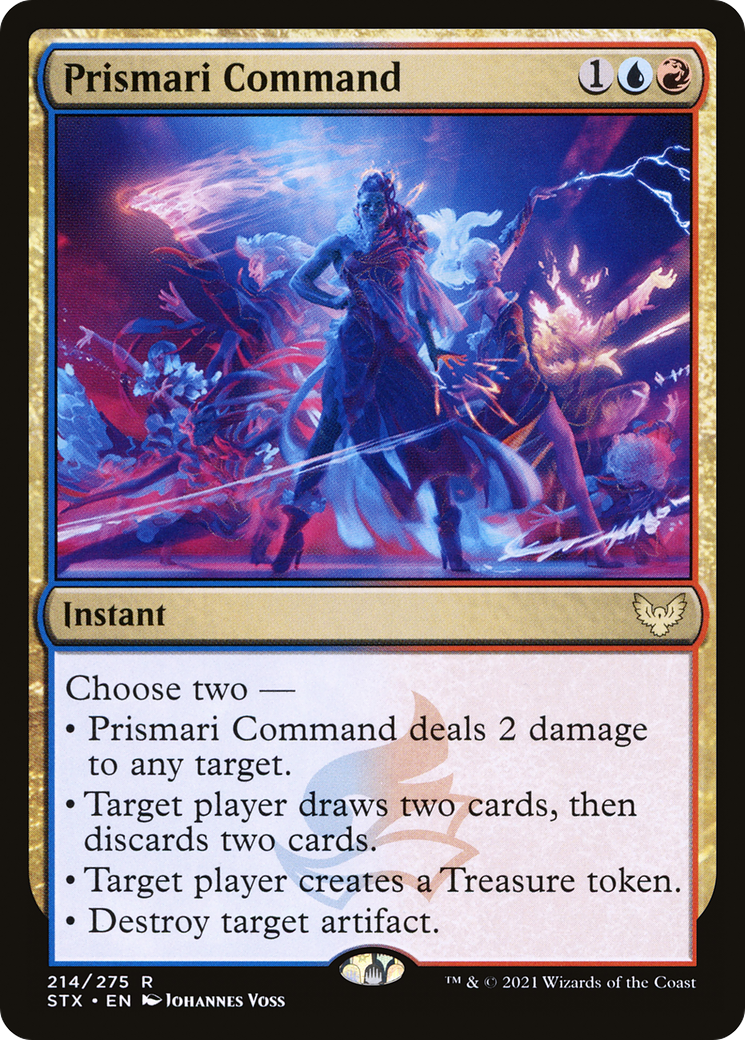 Prismari Command helps you not fall behind against Urza's Saga decks and has synergy with Indomitable Creativity and Persist. Most new Creativity lists cut Prismari Command because it's one of the weaker spells in a vacuum, but it's strong in this archetype.
In prior weeks I was waffling between a second Steam Vents and a twelfth fetch land. I can now conclusively say twelve fetchlands is optimal. It represents a Dwarf token or a way to assemble all five colors of mana.
Since moving toward emphasizing Teferi I want my two primary Triomes to be split on blue and white. My original Triome split assembled all five colors with Raugrin and Ziatora's Proving Ground, but requires exactly Steam Vents or Sacred Foundry to cast Teferi.
There are multiple ways of finding all five colors for Leyline Binding, but for now I'm playing Savai Triome and Ketria Triome. I prefer this pair to Jetmir's Garden and Xander's Lounge because splitting green and white is important after boarding Urza's Saga decks. It's ideal to leave up Boseiju and Leyline Binding.
I often want more blue and white mana which makes Raugrin Triome a strong third option.
Now for what you've all been waiting for…
I like the matchup against Ragavan tempo decks, but Murktide is the closest due to the threat of Blood Moon. They may play Blood Moon in the main deck depending on the metagame, but I currently don't expect it.
Murktide's Ragavans will trade with Dwarf tokens after the third turn, but make sure they don't get underneath you in the early game.
Izzet Murktide must play defensively or risk losing to an Archon. They board in plenty of soft counters to stop Creativity which mean your hard casted Archons have the potential to resolve. The mid game features staring contests where Dwarf tokens can instigate action by the Opponent.
Leyline Binding shored up the matchup because the opponent has a difficult time justifying a counter to protect Murktide Regent. The impending doom of a couple Archons has the opponent playing scared.
This can be a tricky matchup as Living End can force through their namesake card with free disruption on the third turn.
On the draw you are able to discard an Archon to hand size and buy some time as it's a scary beast to return with Living End. Prismari Command can also loot away Archons at instant speed, too.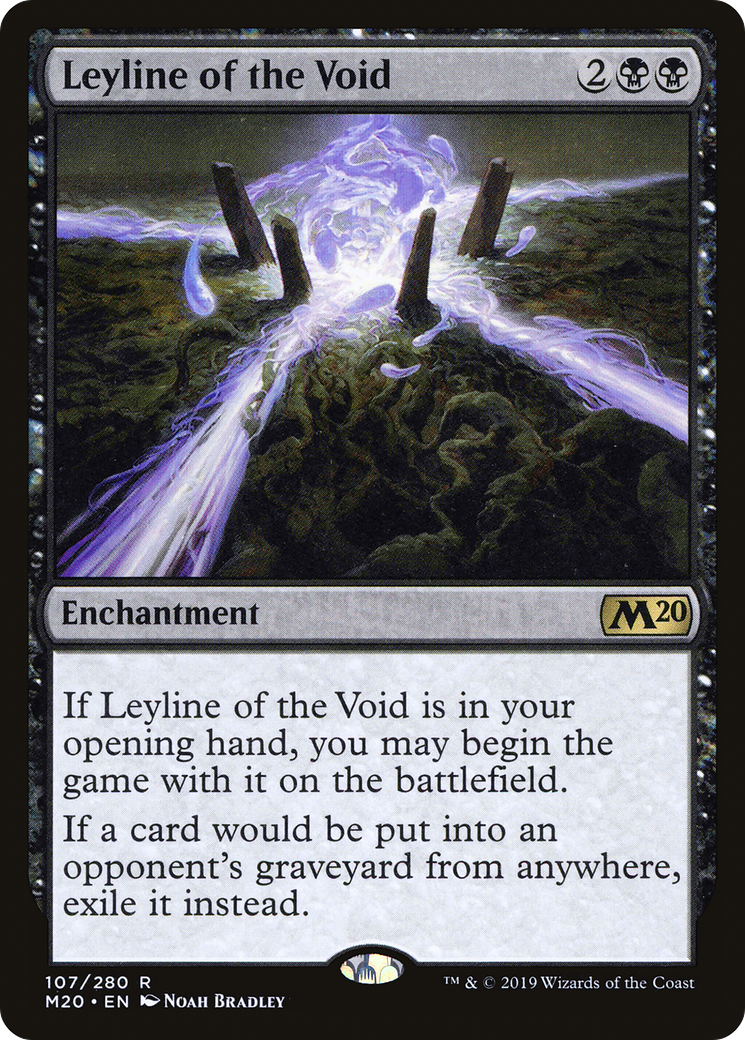 I prefer four Leyline of the Void in the sideboard because aggressively mulliganing reasonable hands is risky. Leyline can also be hard cast and looted away with Fable and Prismari Command.
Iona can be found with Indomitable Creativity after sideboard to name black. Beware it can be bounced by Petty Theft and cannot be reanimated by Persist as she is legendary. Flusterstorm and Veil of Summer provide additional disruption to protect Teferi, Time Raveler.
This is a tricky matchup as Breach can threaten a quick combo kill. Creativity has plenty of interaction, but a mid game Breach can recast the combo pieces so they have the inevitability. Remember Prismari Command can deck the opponent if they go for Thassa's Oracle, but could have a way to sidestep on their Breach turn with enough resources. Leyline of the Void is the best interaction in the matchup as it stops their inevitability. I sideboard out some of the more situational interaction as it all lines up effectively. Again, I would rather not mulligan too aggressively for Leyline, but it is a high impact card.
Like most mirror matches this one is dynamic. Lightning Bolt is the weakest card in the matchup,but also has many applications. Managing creature tokens and planeswalker loyalty can be relevant in certain situations.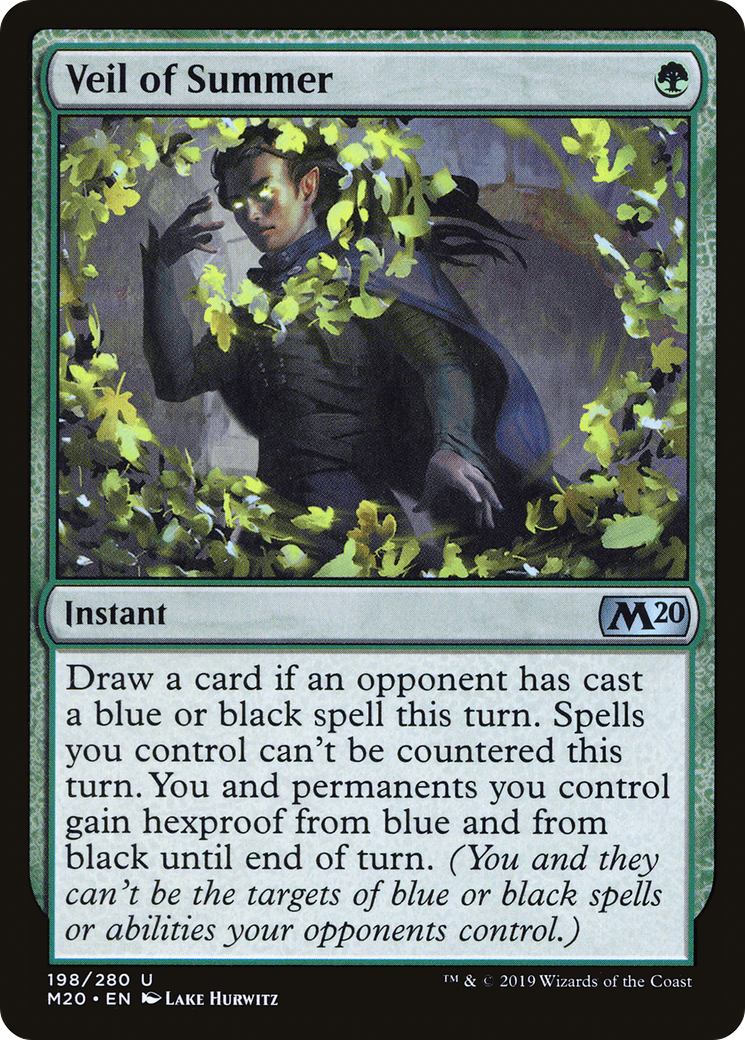 Veil of Summer can not only protect your Creativities from counters, but you can prevent opposing Archon triggers for a turn. Don't go too all in trying to resolve Creativity because the opponent can unravel your game plan with their own Archon. It's a tricky balance.
Overall, I like the Hammertime matchup as this version packs three Prismari Command. Make sure to keep hands that can quickly interact. Remember their Spell Pierce or Blacksmith's Skill can break up your Creativity. For this reason I'm willing to walk into their tricks as I need to clear them from hand.
I've found this to be a close matchup. Creativity has plenty of interaction to reduce the efficacy of Yawgmoth and cannot easily interact with your namesake spell finding Archons. On the other hand Yawgmoth can threaten a quick combo kill and break up your defenses with Grist, the Hunger Tide.
Watch out for Necromentia from the Yawgmoth sideboard as it can name Archon of Cruelty. For this reason I swap an Archon for Iona which names green most frequently as the tutors can put Yawgmoth or Grist onto the battlefield.
There's a minor upgrade from Spell Pierce to Flusterstorm as you are countering Necromentia, Chord of Calling, and Eldritch Evolution.
That's all I have for today. Creativity continues to impress as a linear deck with the capability to execute a fair game plan.