5C Creativity in Modern *LOTR Update*
Modern has undergone quite an impressive transformation with the release of Lord of the Rings: Tales of Middle-Earth. Today I'm going to talk about what has changed in the metagame and how it impacts my latest 5C Creativity list.
Modern Metagame Pre: Lord of the Rings
Right before LOTR was released Temur Rhinos was the best deck. Mystical Dispute was extremely well-positioned as most other strong archetypes included blue.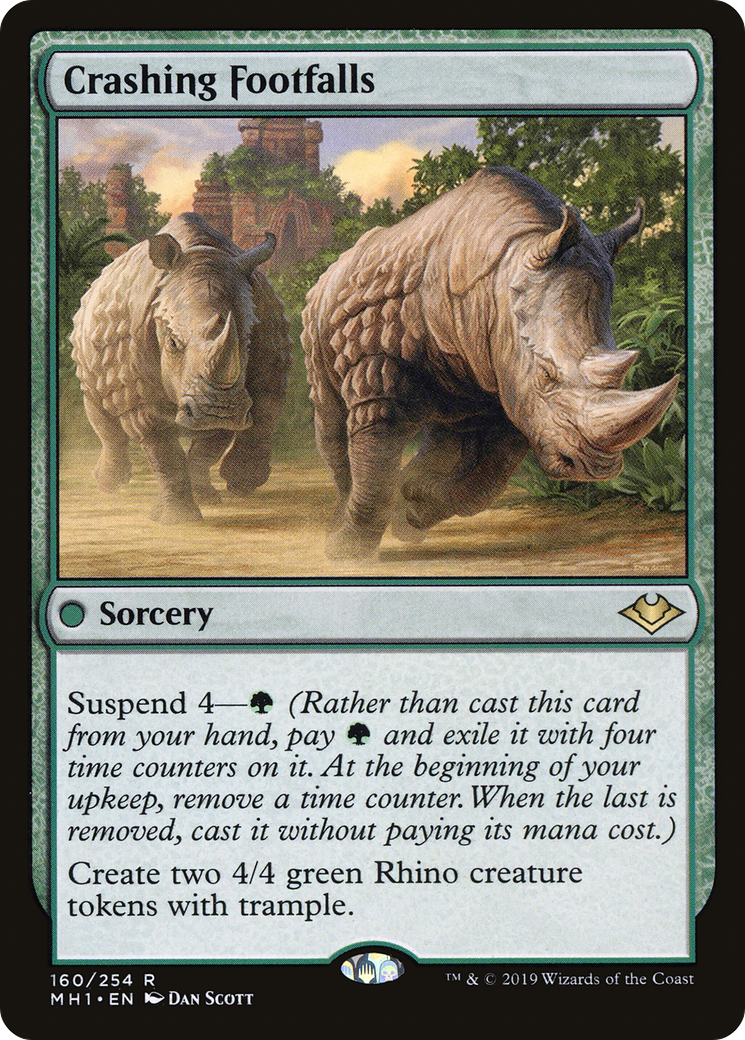 Rhinos lined up well against Rakdos Scam and Yawgmoth so it was hard to argue they could be tier one.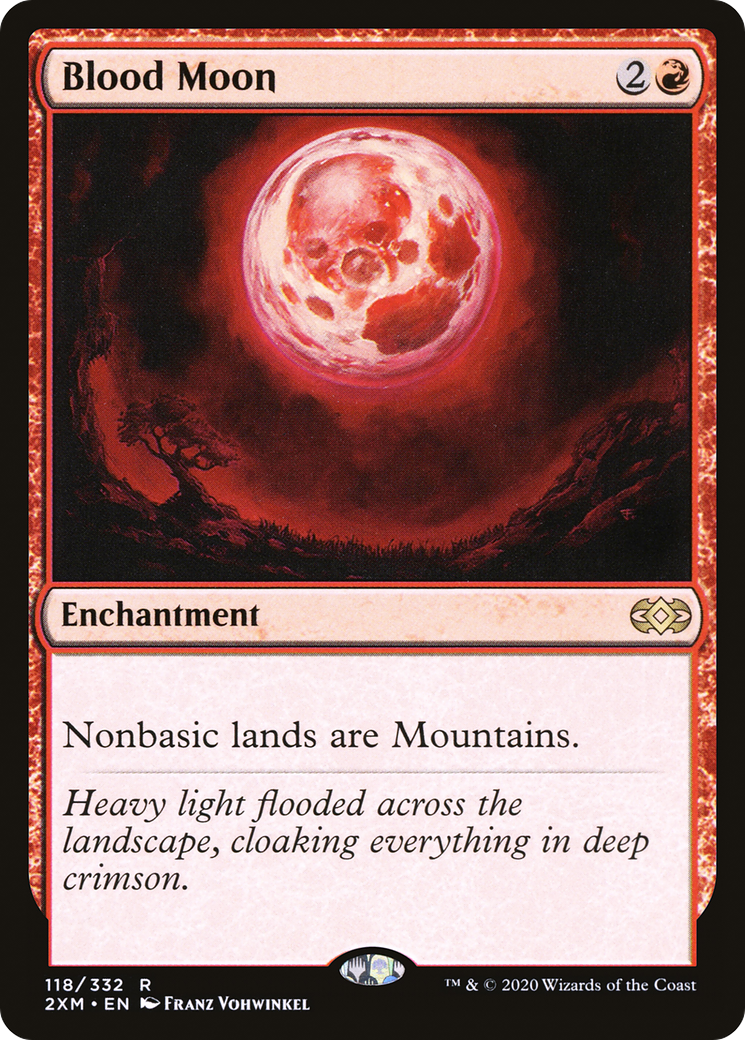 5C Creativity was in a curious position as the matchup against Temur Rhinos and Izzet Murktide was close. It's strong against Yawgmoth and has a close matchup against Scam due to Blood Moon.
Living End has a hard time against Scam's Dauthi Voidwalkers, but was in a decent spot as it can take down Izzet Murktide and Temur Rhinos.
Lord of the Rings Metagame Developments
Lord of the Rings: Tales of Middle-Earth is an interesting set because each week we find a new card or synergy that changes the metagame.
When a new set is released with many impactful cards we follow a similar cycle. A new powerful card gives an existing archetype a boost and becomes an early frontrunner. Twitter then declares the format is broken and calls for bans. The rest of the decks eventually warp to fight the new contender which causes a metagame shift.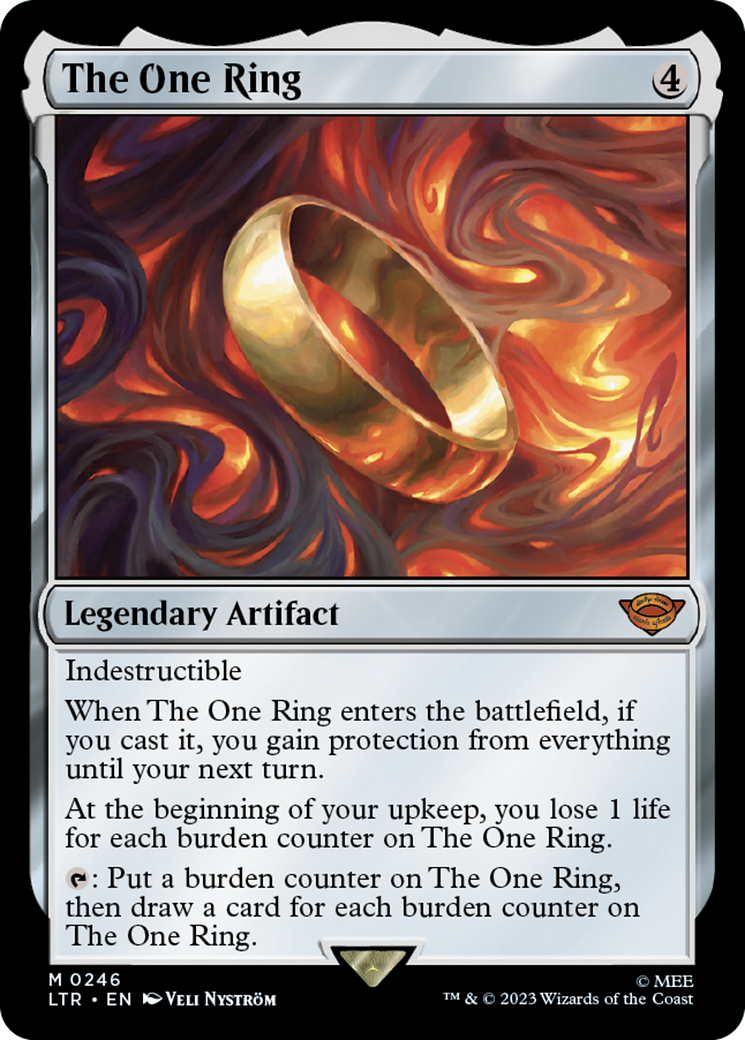 The One Ring was first on the list. Elementals and various flavors of Azorius Control emerged as an early contender to best take advantage of The One Ring. The metagame caught up with The One Ring's power forced us to adapt by playing more Spell Pierce and damage prevention removal: Questing Beast, Bonecrusher Giant, and Wild Slash.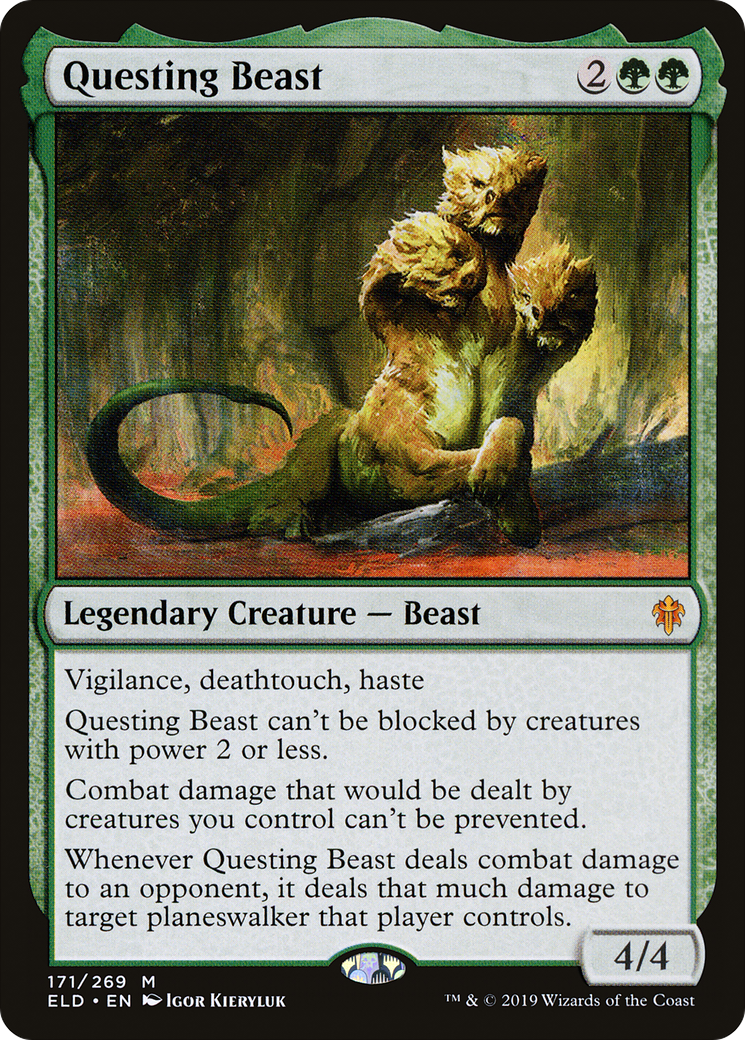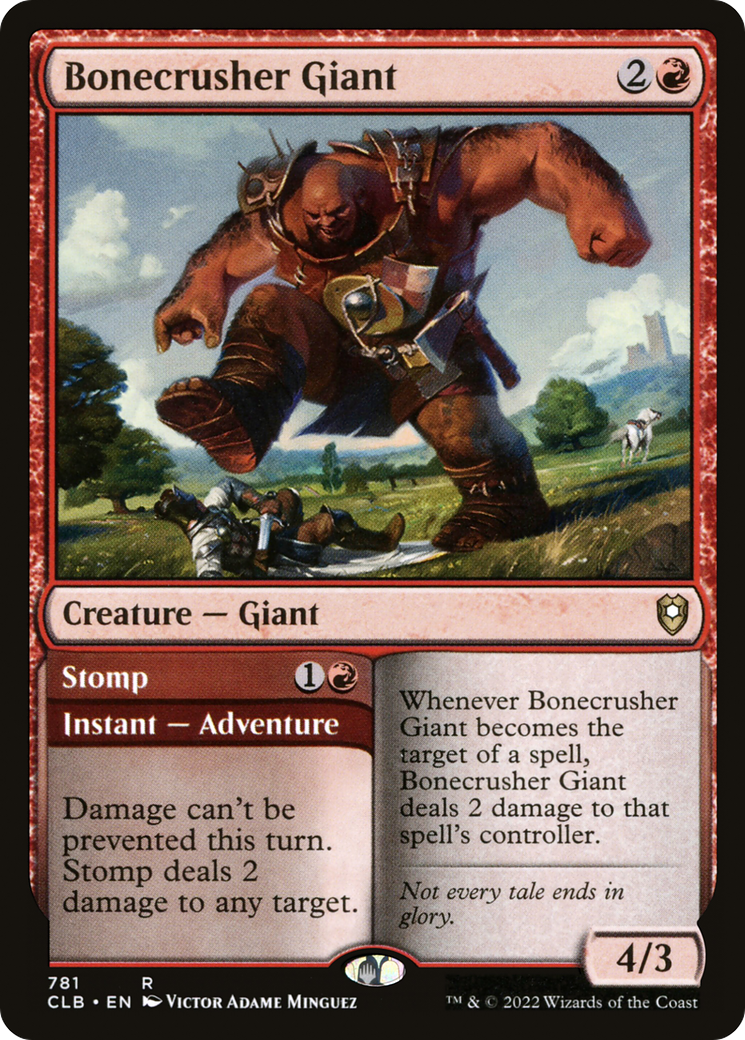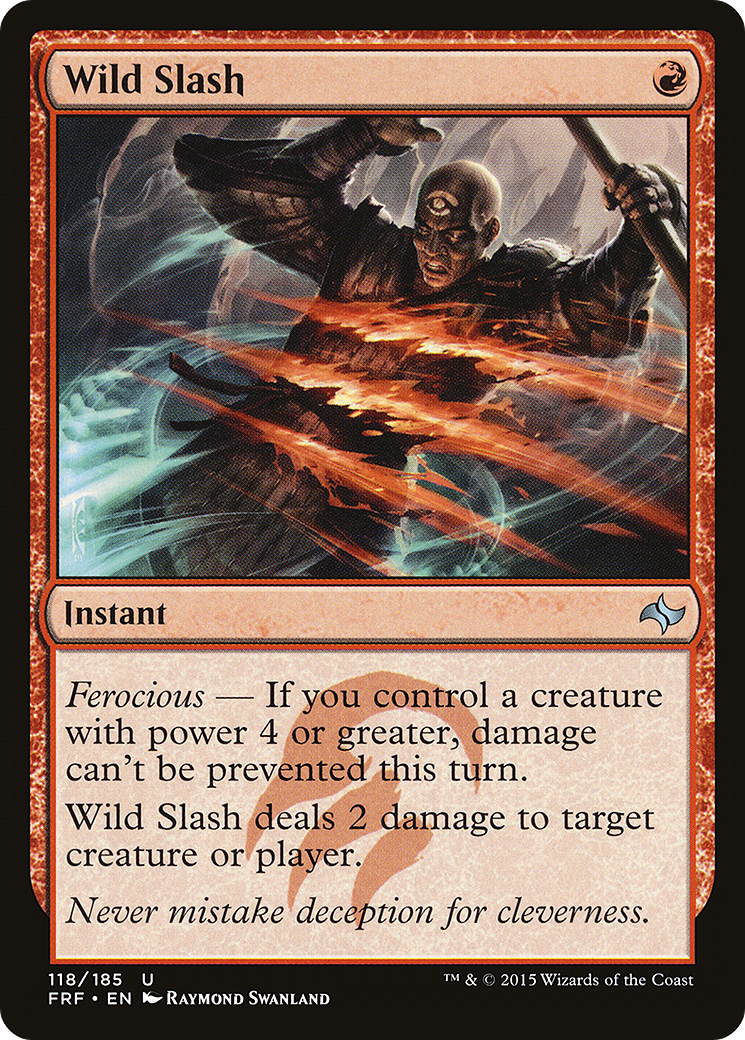 Living End was transformed by taking advantage of land cycling creatures. Going down to as low as fourteen lands increased the power of the average Living End. This is a natural foil to the dominance of Temur Rhinos, but graveyard decks can only remain at the top of the food chain for a short time before sideboard hate picks up.
Rakdos Scam is next to rule the day.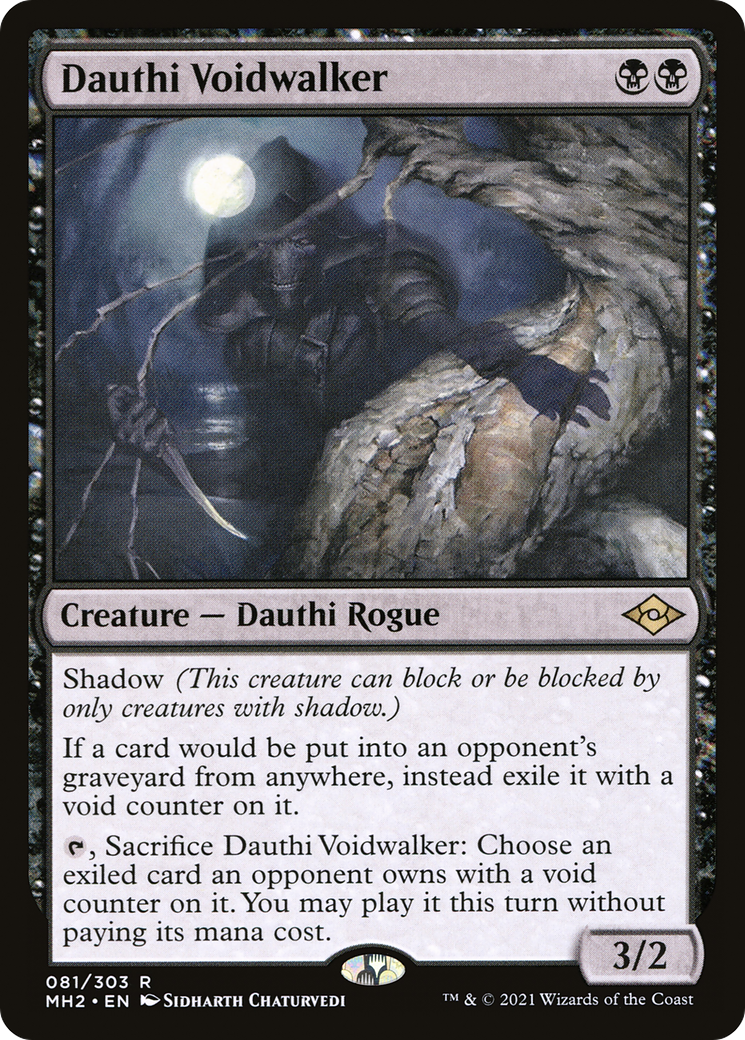 Dauthi Voidwalker is able to compete with Living End while taking advantage of the powerful Orcish Bowmasters. The metagame may come full circle as Scam is weak to Temur Rhinos.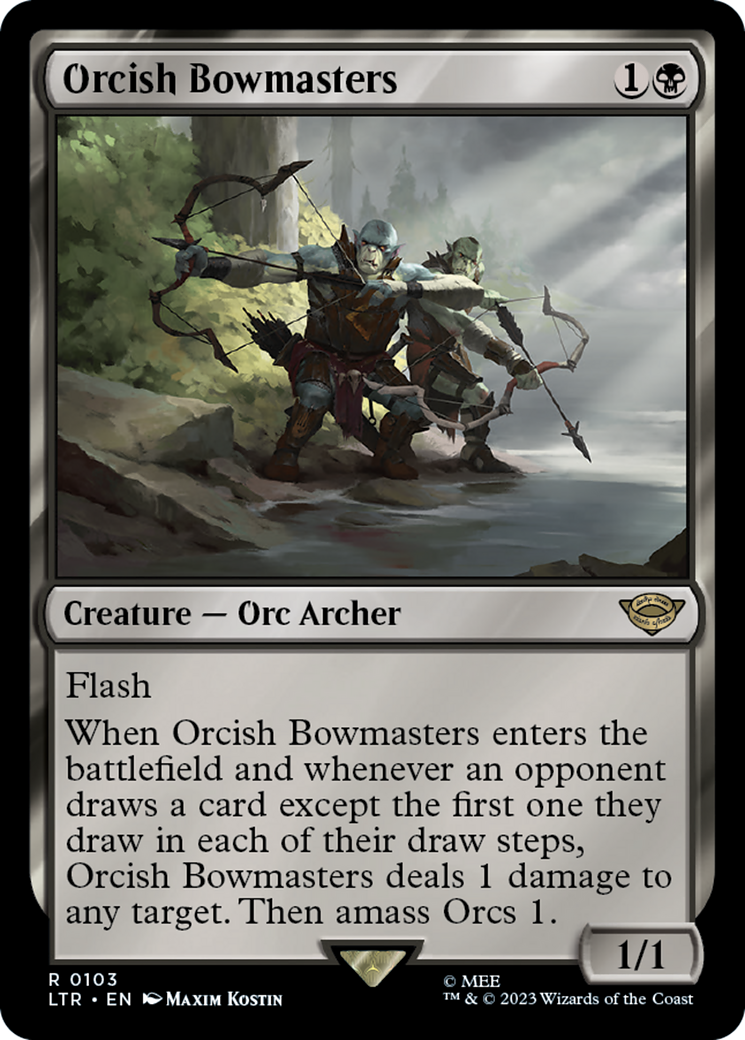 When a handful of decks are the primary focus there's an opportunity to exploit the metagame by playing a forgotten strategy. Enter 5 Color Creativity.
Creativity has a series of close matchups against popular decks in the field: Izzet Murktide, Scam, Rhinos, Living End, Tron, and Elementals. It's favored against Yawgmoth and weak to Burn.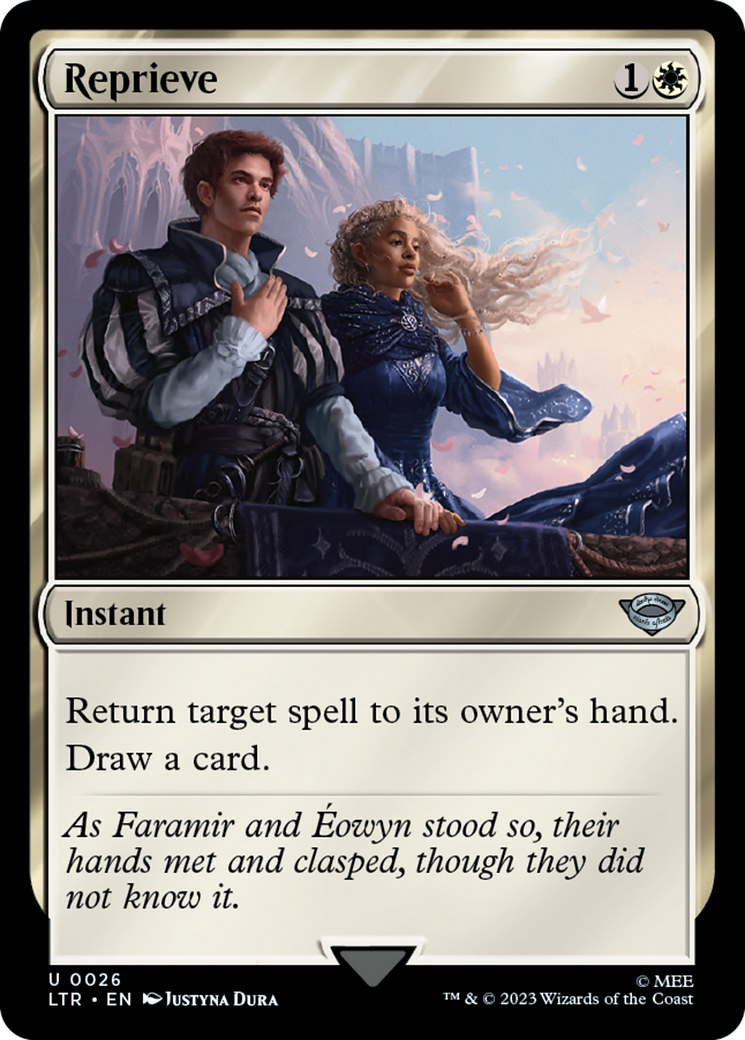 One of the deciding factors in matchup favorability is the presence of Orvar in the format. When I began playing Creativity at the end of 2022 Orvar was nowhere to be seen and I went on my largest winning streak ever. As the competition wised up to the power of Creativity I ran into more Orvars and was winning less. At the moment Orvar isn't as popular and now is the time to strike.
The core of the deck remains largely the same, but Reprieve is a huge pickup.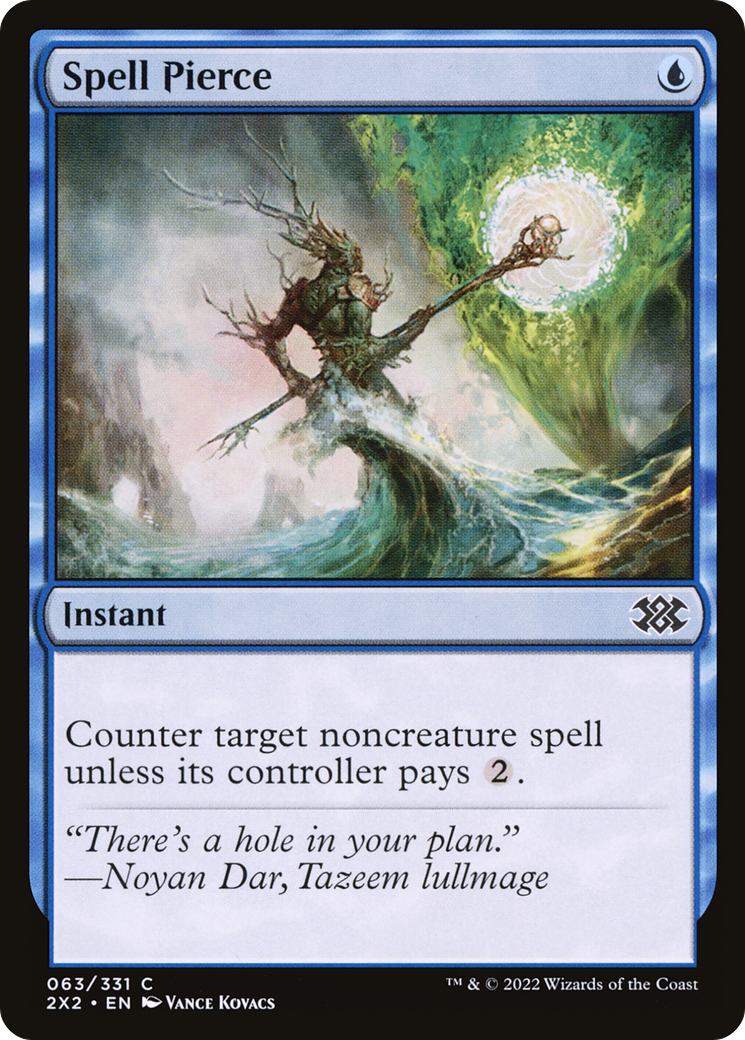 A remand effect is great against Cascade, Tron, Amulet Titan, Elementals, and the mirror. Counters are weak against creature decks, but you can target your own spell in response to protection such as Surge of Salvation. Yawgmoth and Arcbound Ravager can sacrifice targets of removal spells which also makes Reprieving your own spell appealing.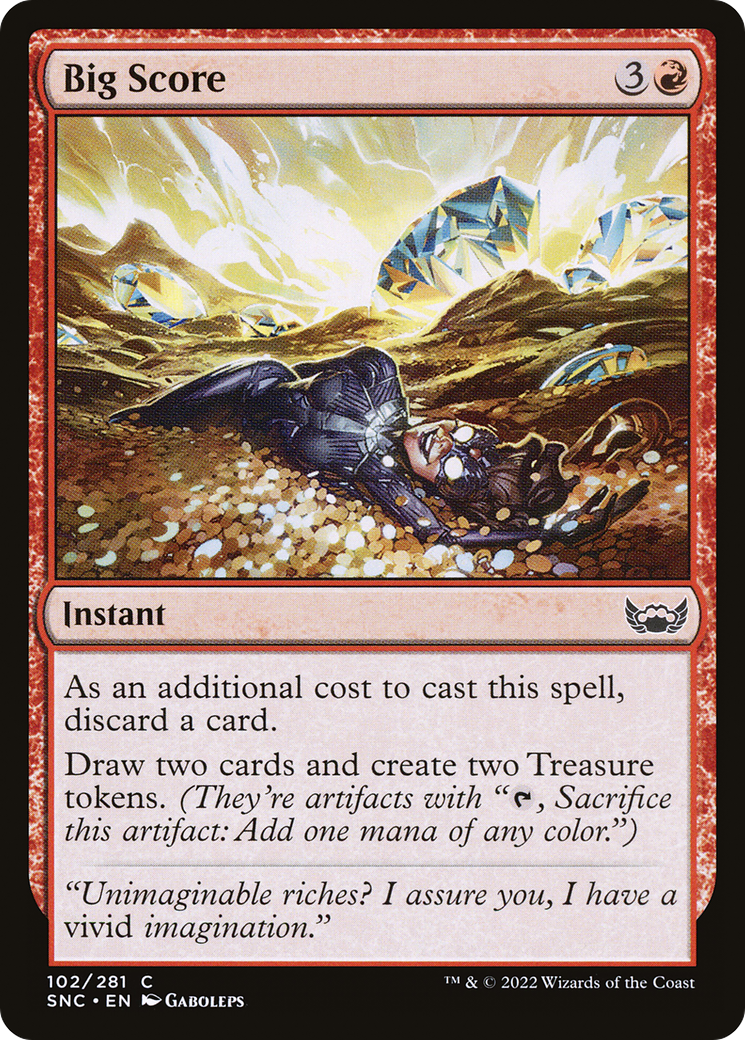 Four copies of Spell Pierce were awkward in Creativity because the deck frequently taps out. Blue mana was also a bottleneck, but now the counter colors are diversified with Reprieve.
Some Creativity lists play twenty-five lands, but three Reprieve creates enough velocity to comfortably play twenty-four.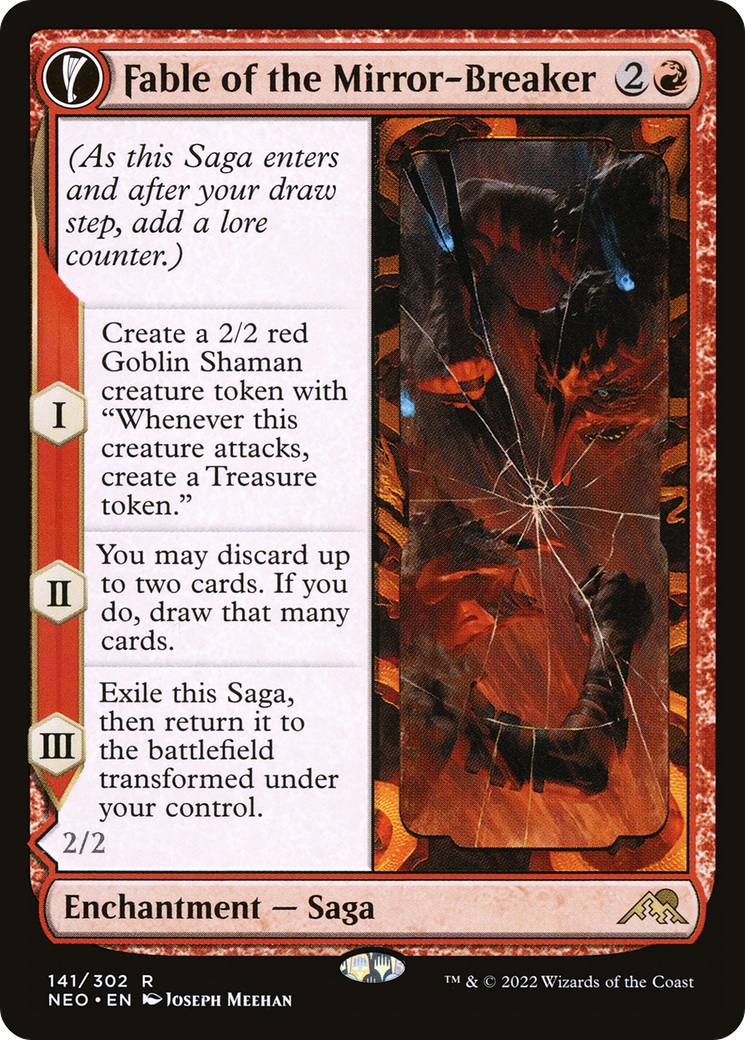 Big Score is the other addition to my list. Rakdos Scam plays Blood Moon in the maindeck which makes red spells that generate treasure valuable.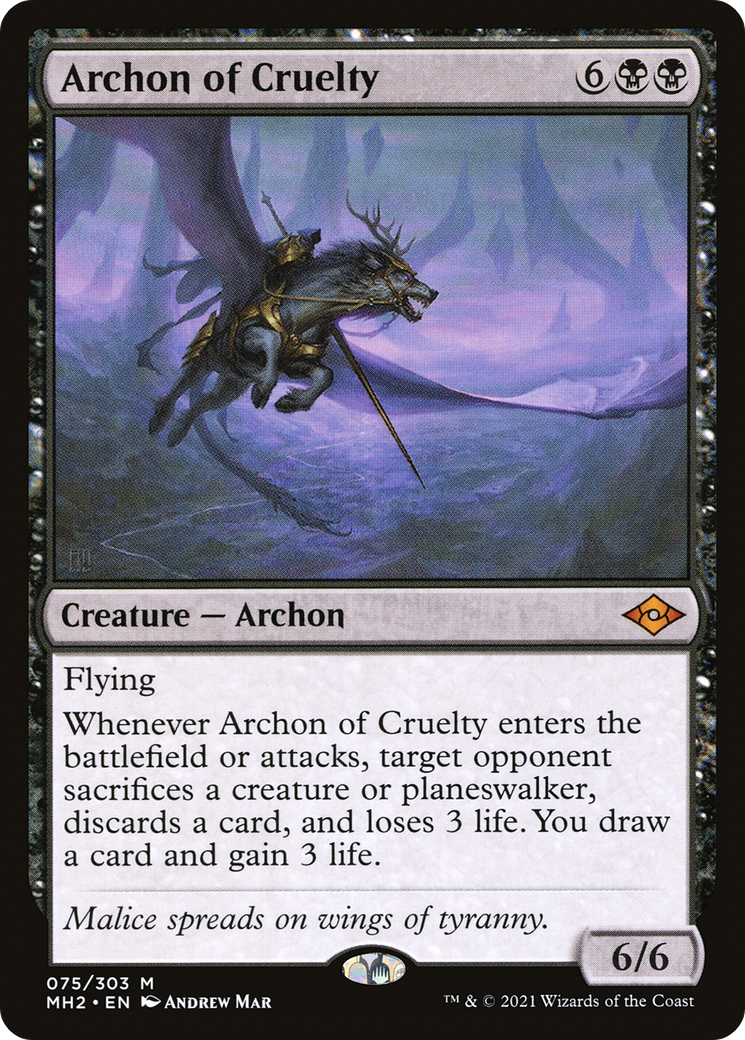 Fable of the Mirror-Breaker can make treasure, but the 2/2 dies to all of their removal.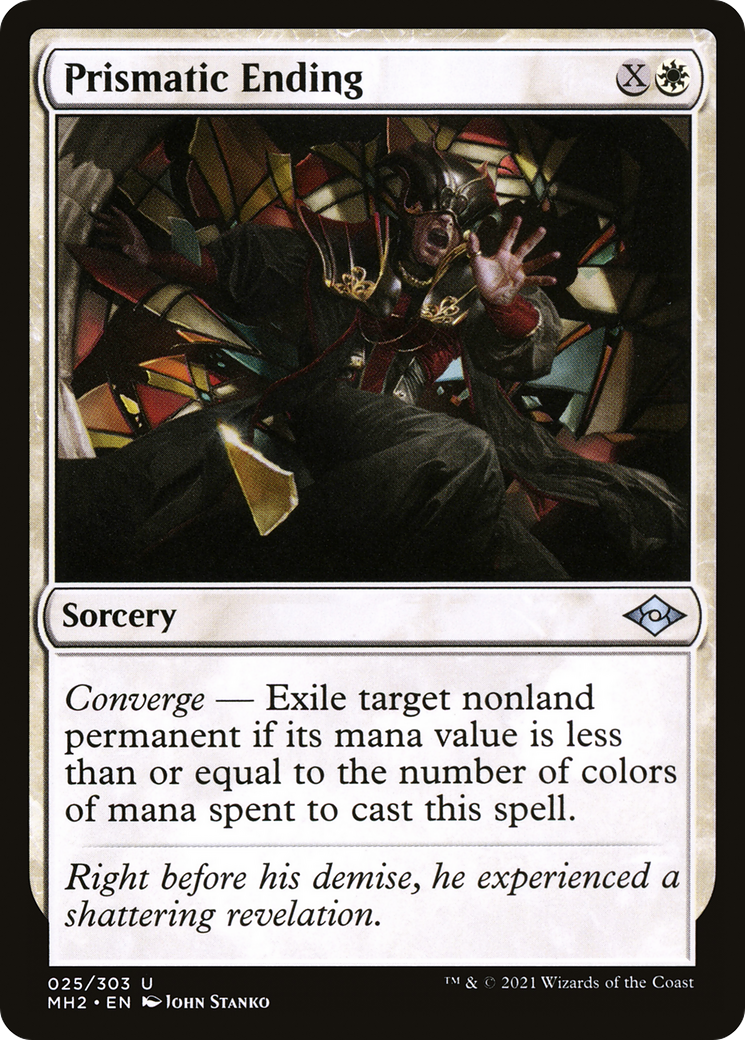 Stock Creativity plays three Archon of Cruelty. While it's awkward to draw too many Archons, the drawback is you have fewer creatures to find with Indomitable Creativity. Big Score enables more scenarios in which you can cast Creativity for x=2. The treasure can also be used in the mid game to hardcast Archon more often.
The drawback to Big Score is it's weak to countermagic. Discarding a card is part of the casting cost. This is actually a boon against Living End when discarding Archon of Cruelty as it will immediately go to the graveyard.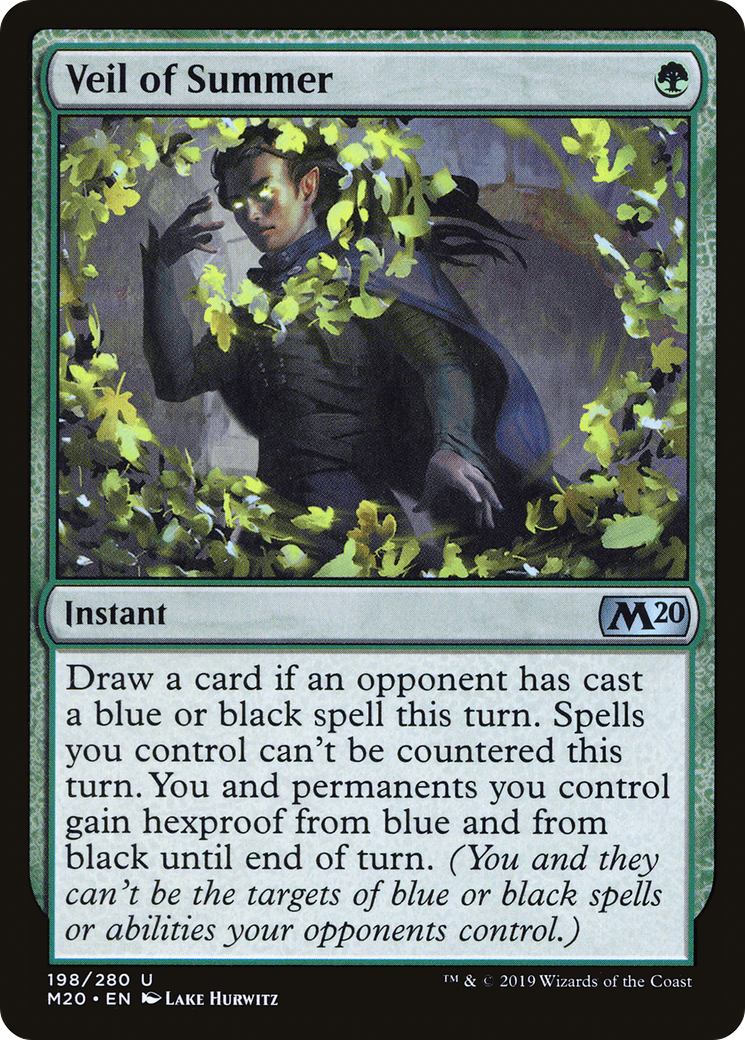 Prismatic Ending has been waning in popularity, but I like two. Ragavan demands respect out of Rakdos Scam and Izzet Murktide. The One Ring can be exiled as you have all five colors.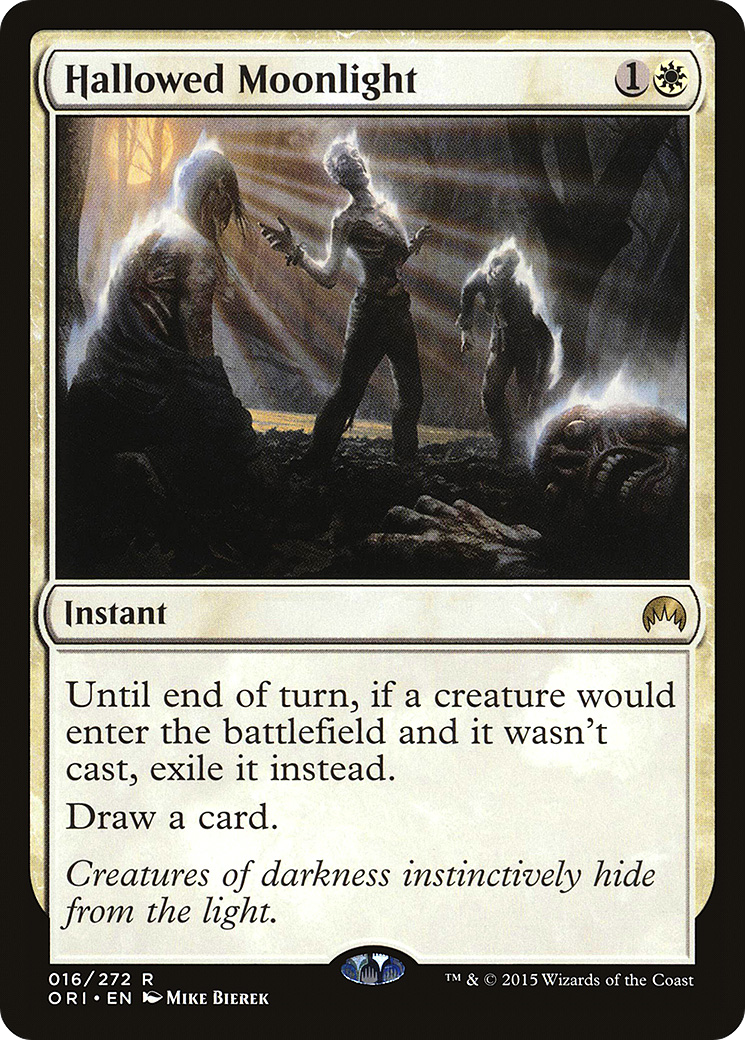 Veil of Summer is a huge winner with the introduction of Orcish Bowmaster. Three copies are good against Rhinos, Living End, Blue Control, the mirror, and Scam.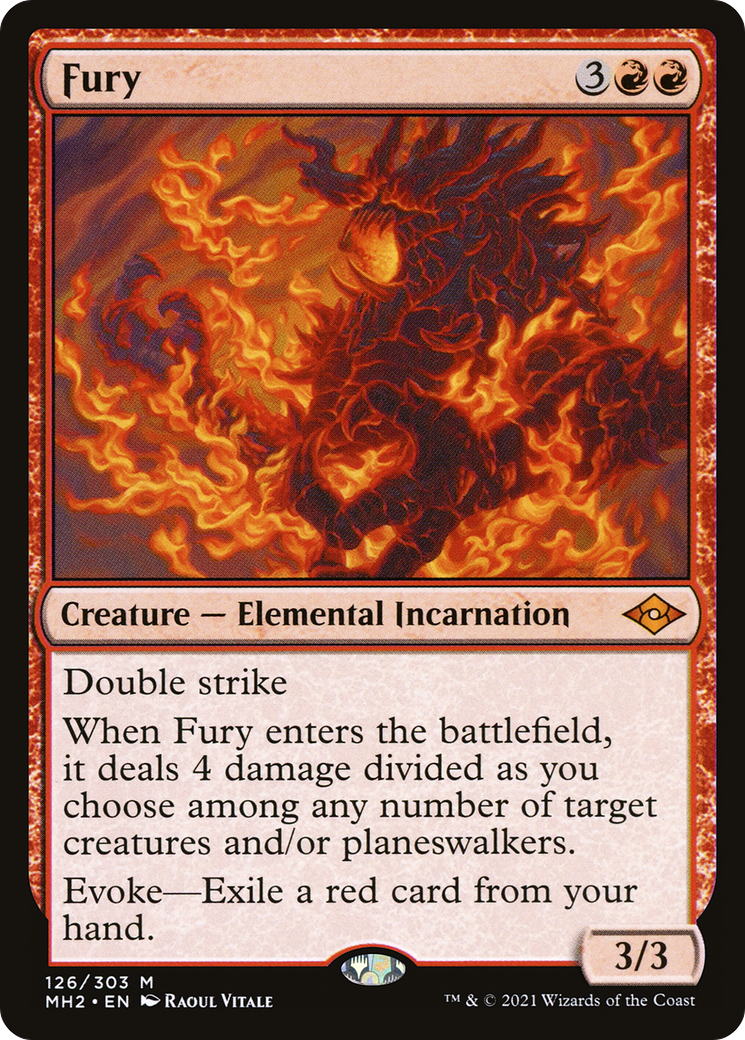 Hallowed Moonlight is the graveyard hate of choice. It's strong against Rhinos, Living End, Dredge, Yawgmoth, and the mirror.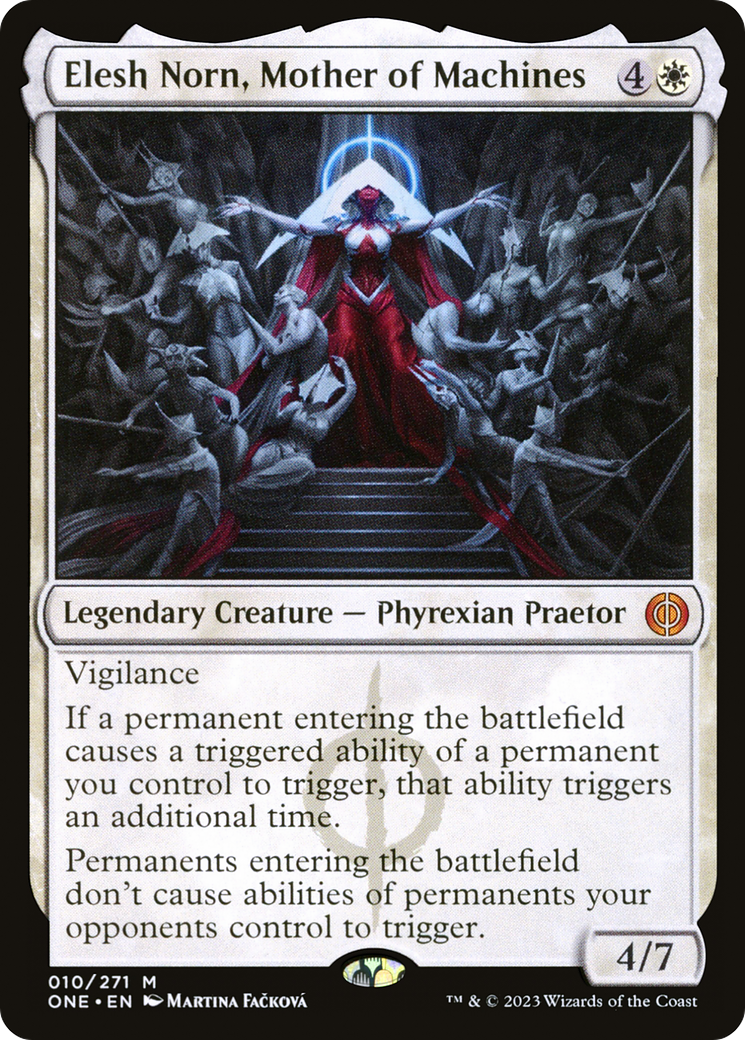 Fury continues to impress. I want a different threat against Necromentia out of Scam and Yawgmoth. It also comes in against Hammertime, Mill, and Elementals. It's also trivial to hard cast when the opponent is worried about countering non-creature spells.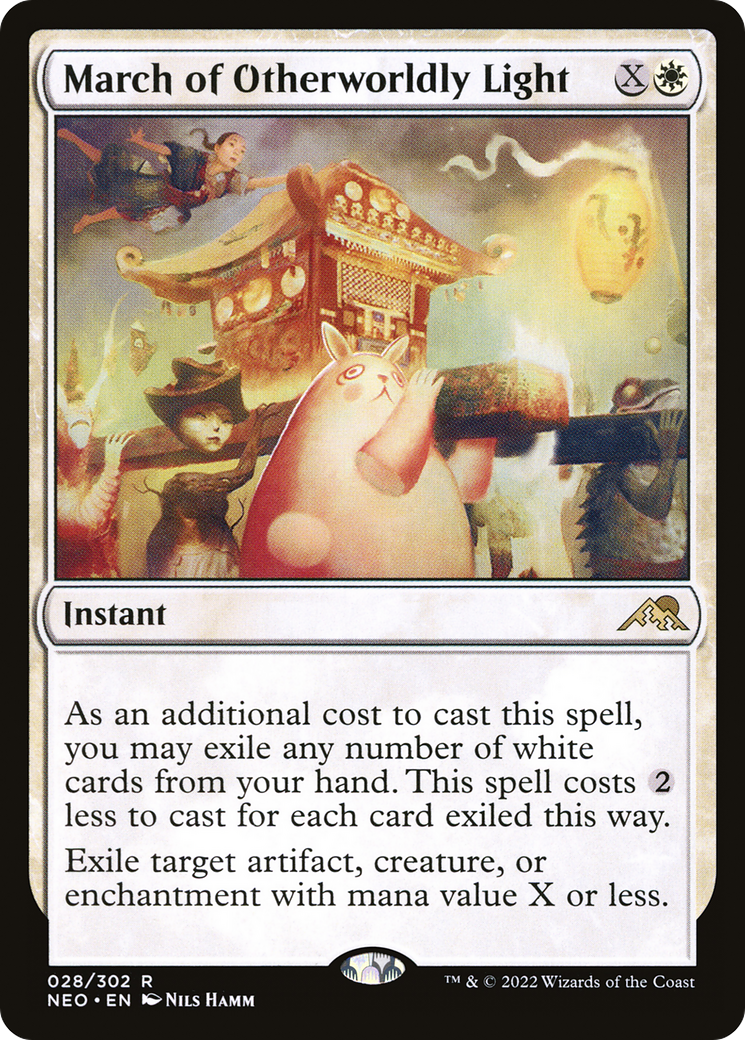 Elesh Norn is a concession to the popularity of Elementals. The matchup is grindy thanks to their pile of removal so I want more creatures to hit with Creativity. It stops Orvar's enter the battlefield ability and may get swept up in the extra Archon triggers on your side of the battlefield.
Norn is able to duplicate triggers of Archon of Cruelty, Leyline Binding, and Dwarven Mine.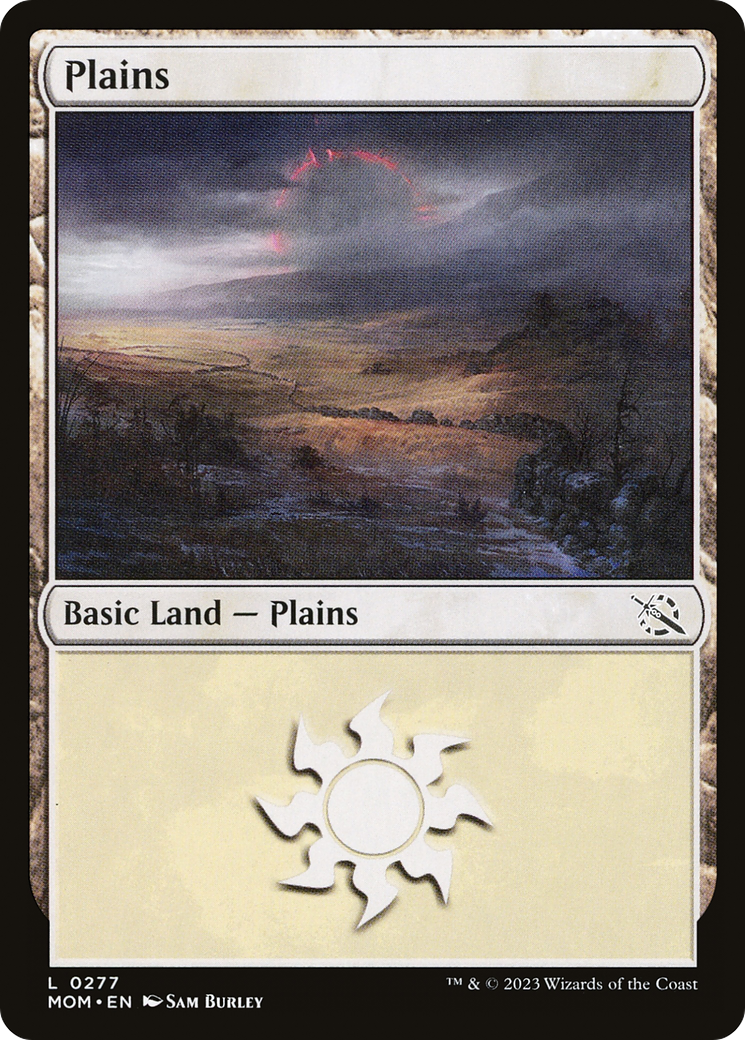 March of Otherworldly Light is a third answer to Urza's Saga and a fifth way to exile Blood Moon alongside Leyline Binding.
Basic Plains continues to impress. Most of the interaction in the sideboard is white which makes the colored mana more valuable as the games become less about assembling Mountains for Dwarven Mine as soon as possible.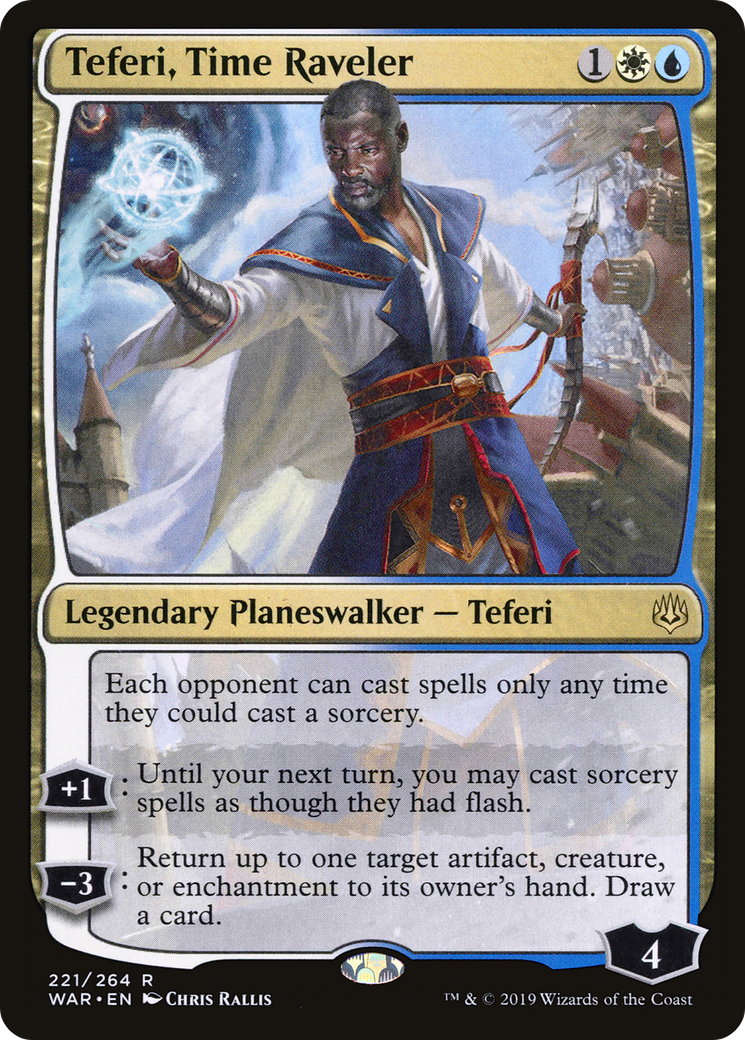 The primary reason to sideboard a Plains is Blood Moon which goes alongside two Strike It Rich.
The fourth Teferi is a combo alongside the three Veil of Summers to let them resolve more often.
Creativity is in an excellent position while the field is focused on the new Lord of the Rings cards. No Modern deck is strong enough to endure a swath of targeted hate. Now is the time to take your next tournament by storm and strike from an unexpected angle.