This past weekend I won a RCQ with a unique take on Mono Red.
Looking for a Pioneer deck that has a favorable matchup against Mono Green Devotion? Love playing aggressive Red strategies?
If the answer to one or both of these questions were "yes," then do I have just the deck for you!
May I present to you Russo's Reckless Wizards:
My love of Red decks left me with a tough decision: Which version of Red to play: Embercleave, Obosh, or Wizards? This RCQ season I tried out all versions of Red.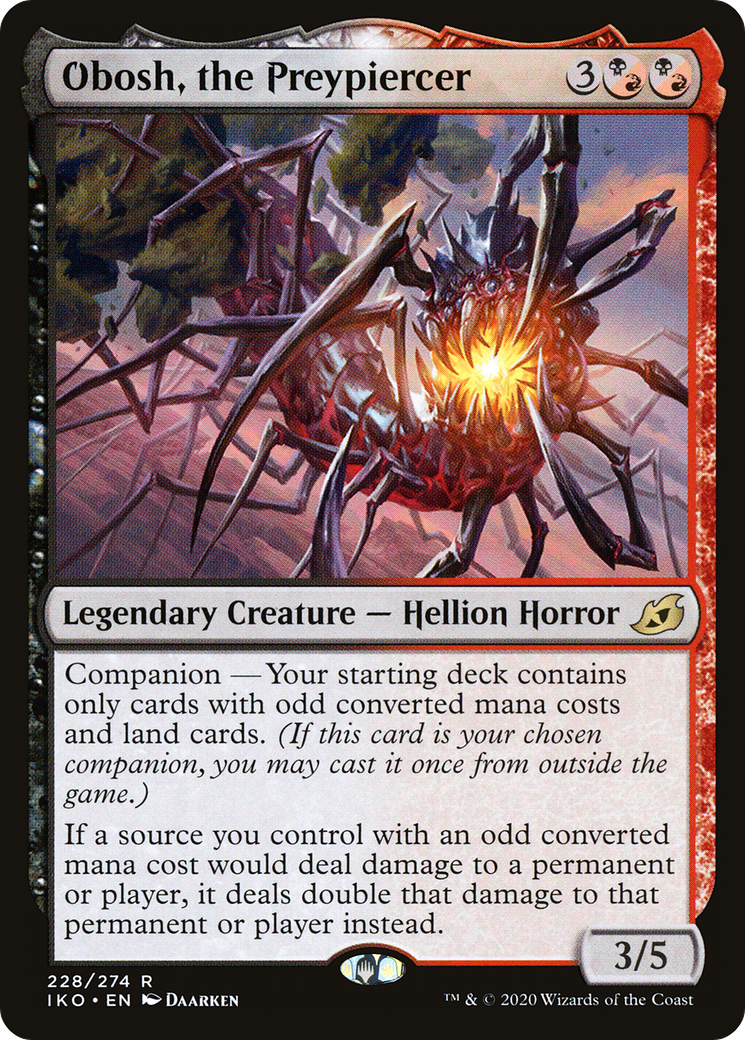 Obosh and the deck building restrictions felt weird and clunky at times.
Embercleave decks looked silly into any removal spell heavy decks. I already had a top 8 under my belt with Wizards so this made my choice a little easier.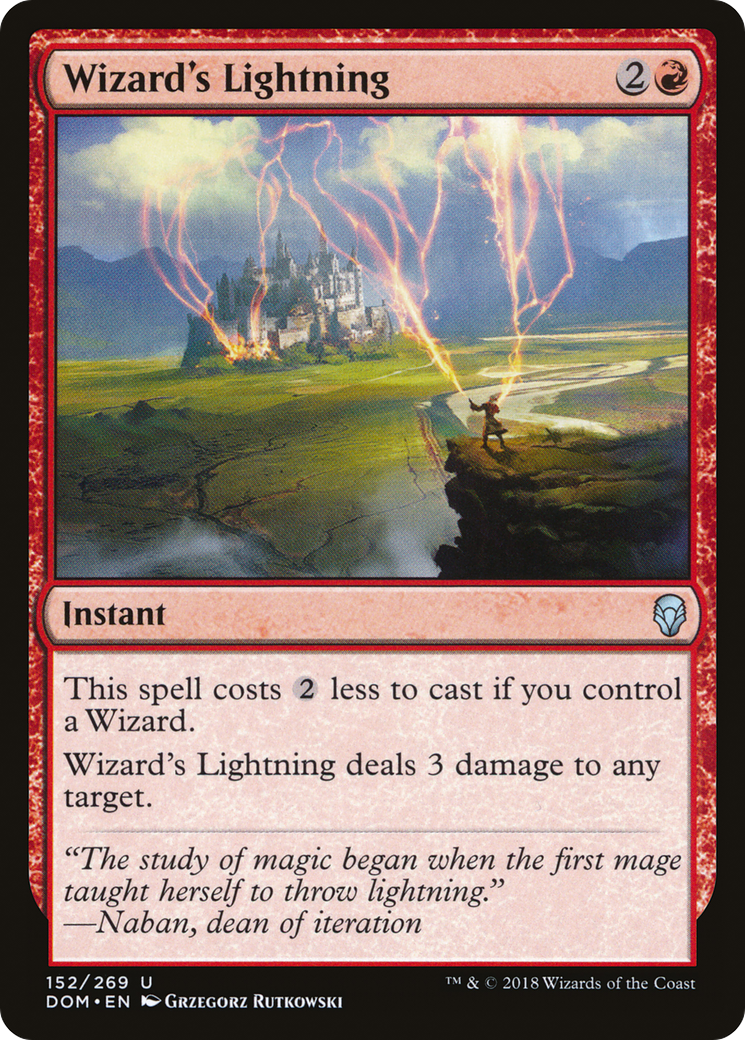 Once I found a Wizards list to start with, I tried to figure out how to tweak the deck to make it efficient against the expected meta.
The week before I was talking with Brian Demars at Wednesday Night Pauper about how I think Reckless Rage is grossly underplayed in Pioneer.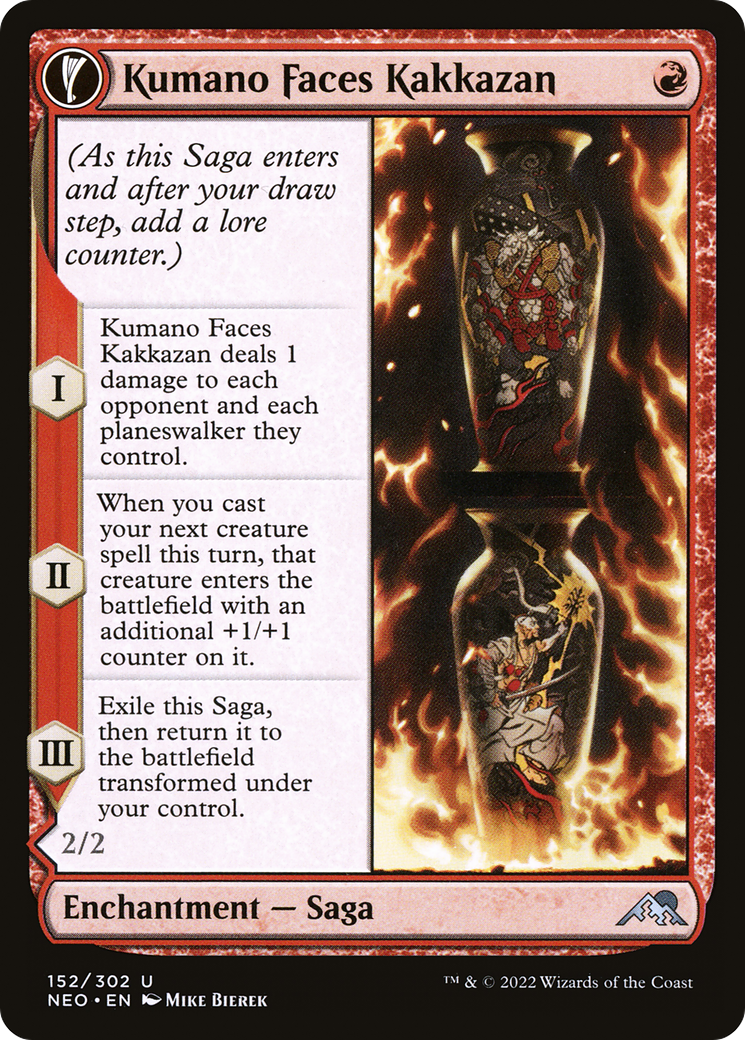 When testing I found Kumano Faces Kakkazan to underperform a bit and thought back to the conversation with Brian and decided to remove KFK in favor of the Reckless Rage. After jamming the deck in a MTGO league with 4 Reckless Rage and Dwarven Forge-Chanter over Viashino Pyromancer and going 4-1 only losing to Lotus Field, I locked in the deck for the RCQ.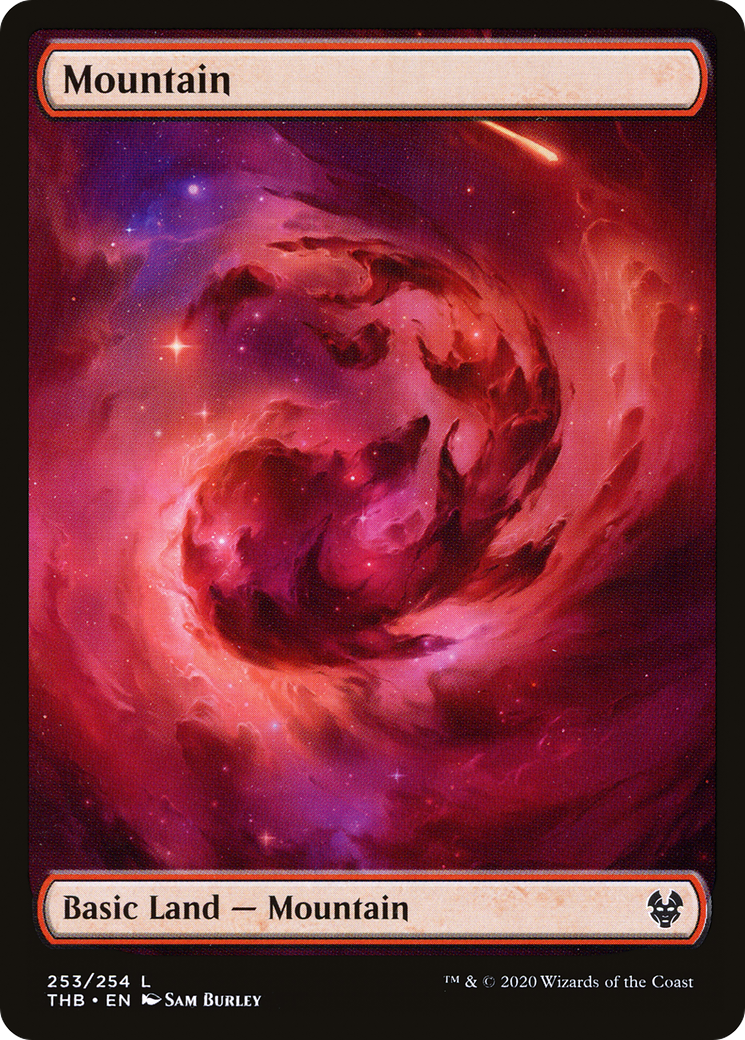 Since the deck is Mono Red we can afford to have a high number of basic lands. Trying to cast multiple spells in a turn makes it very important for your lands to come in untapped.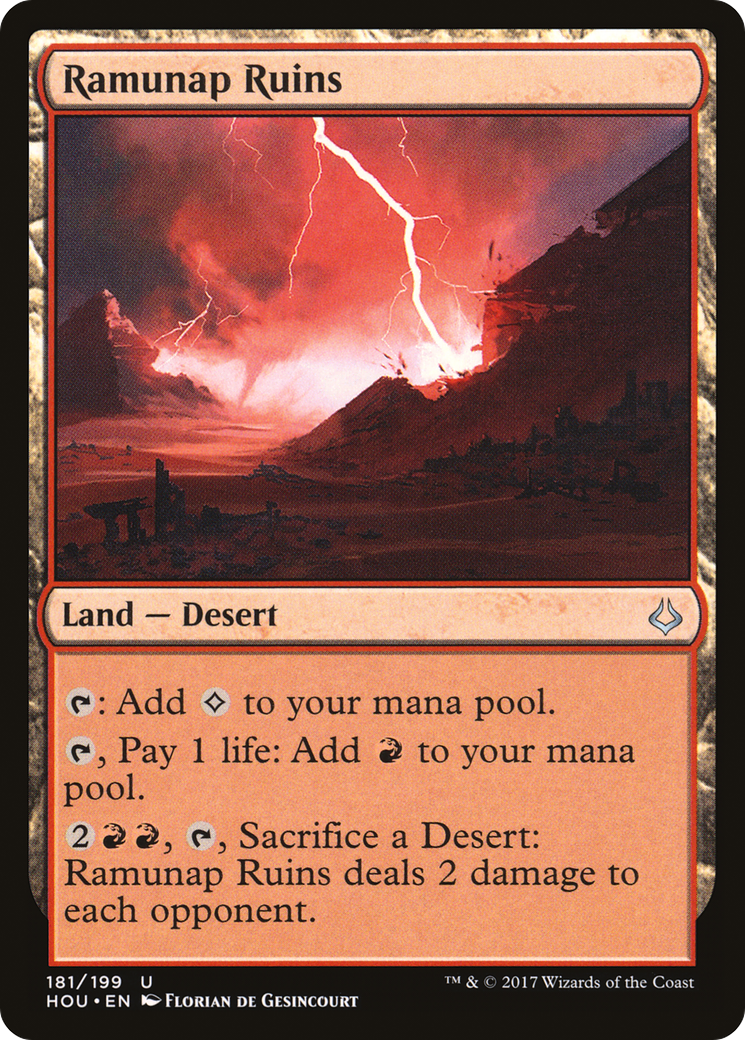 No Pioneer Red burn deck is complete without this all star. Ramunap Ruins is great for pushing through those last few points of damage and is also very difficult for your opponent to interact with in the late game.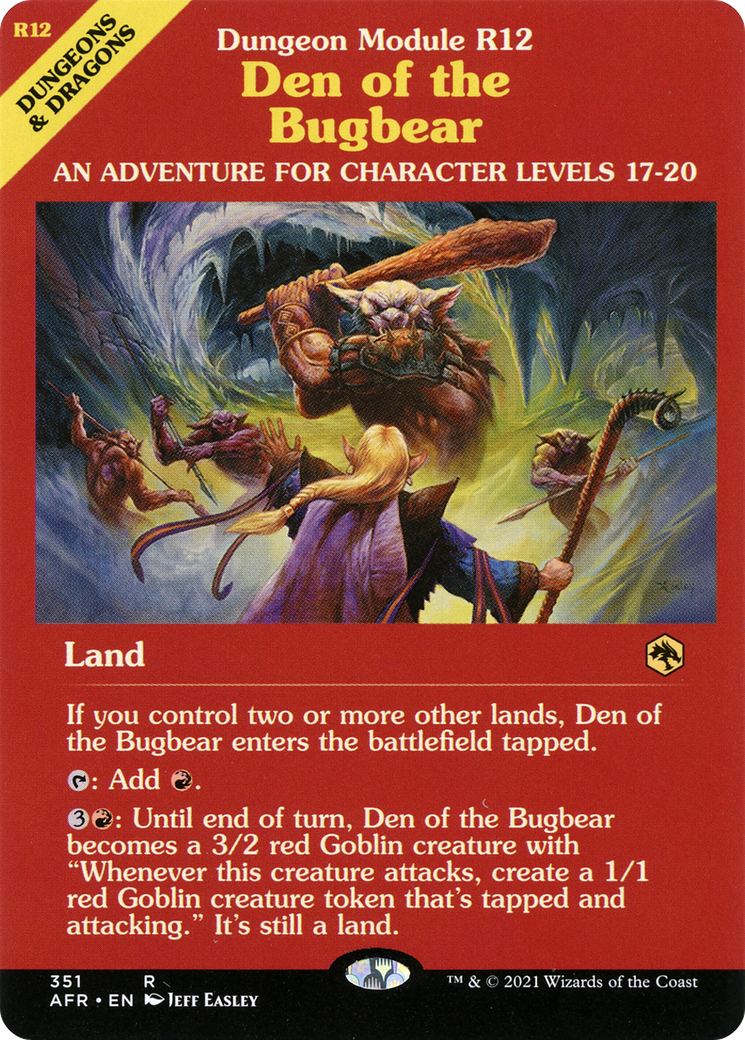 A lot of the Wizard builds were not running Den of the Bugbear. It isn't ideal for when you are looking for a land to come in untapped later in the game but having the additional threat is worth the very little downside in my opinion.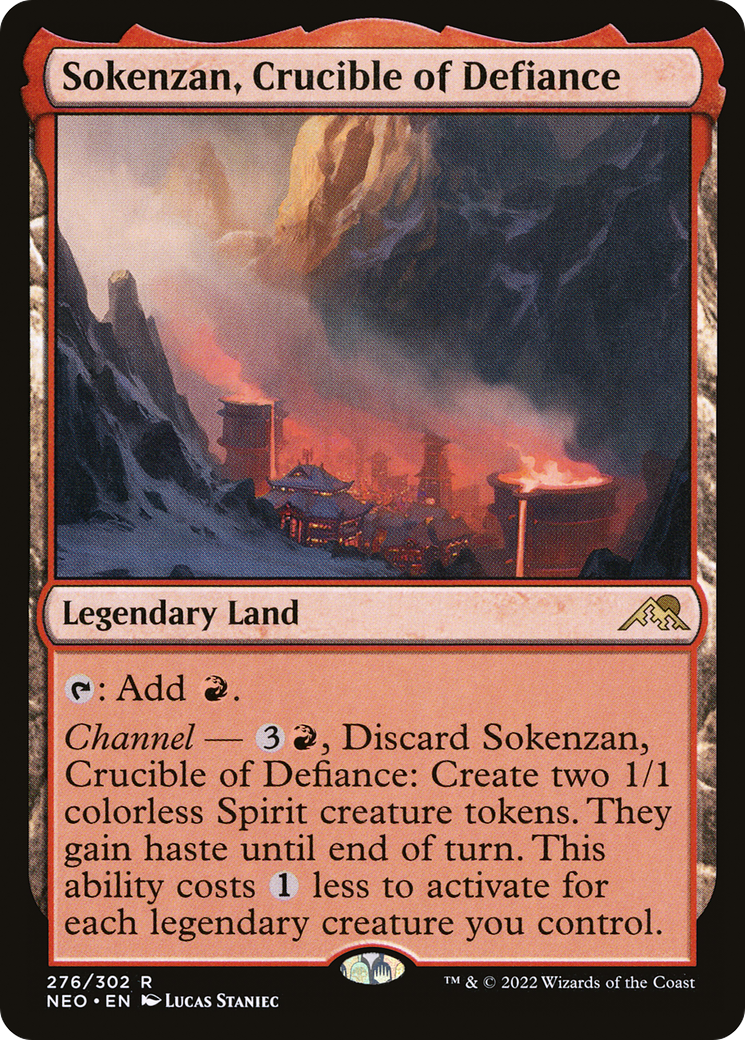 Sokenzen has yet to impress me as it only has a few scenarios where it does something relevant, but unlike Den at least it always comes into play and can immediately tap for Red..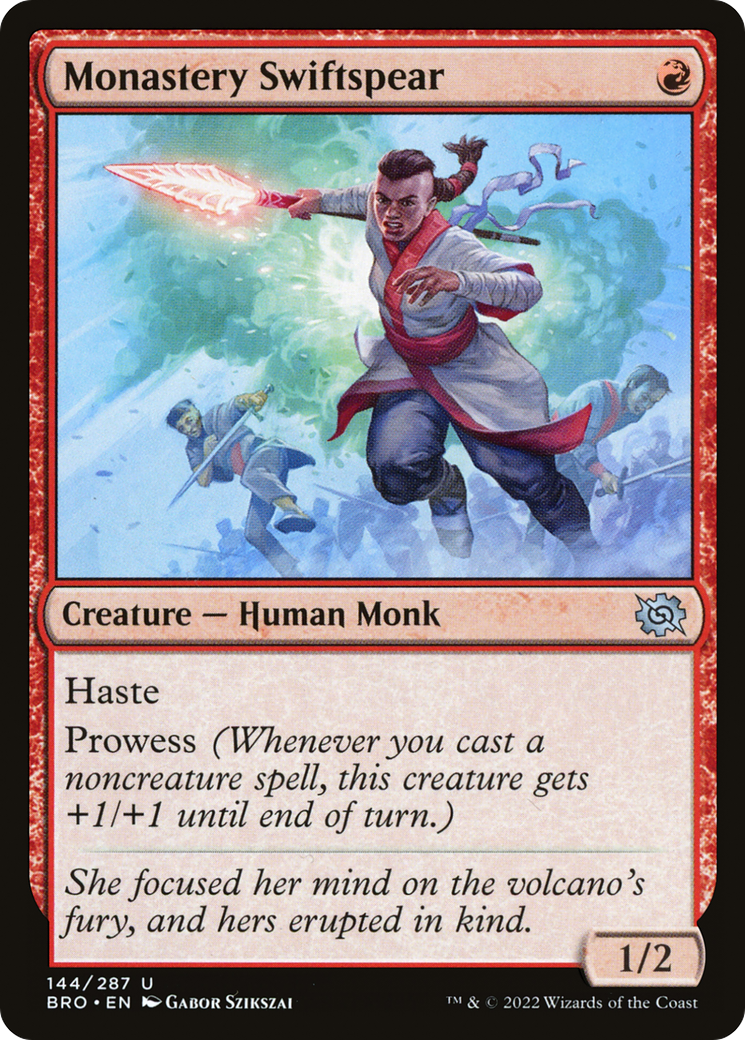 It should be no surprise that Swiftspear is included here. Although not a wizard, the amount of non-creature spells you can cast in this deck the Prowess ability can really shine. Prowess also allows Swiftspear to take damage from Reckless Rage while clearing the path to get into the red zone.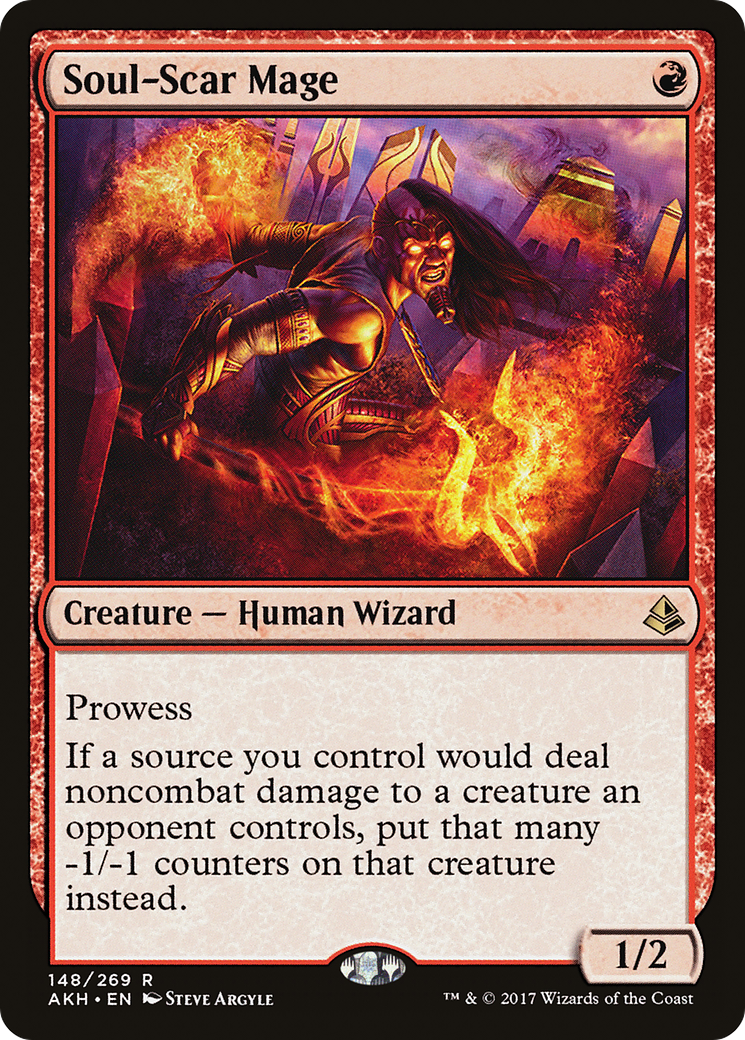 Much like Swiftspear, Soul-Scar Mage has Prowess and benefits from the non-creature spells in the deck all while actually being a Wizard and dishing out -1/-1 counters to big threats to make combat easier. Reckless Rage and Soul-Scar also make for a nasty combo against opposing creature strategies.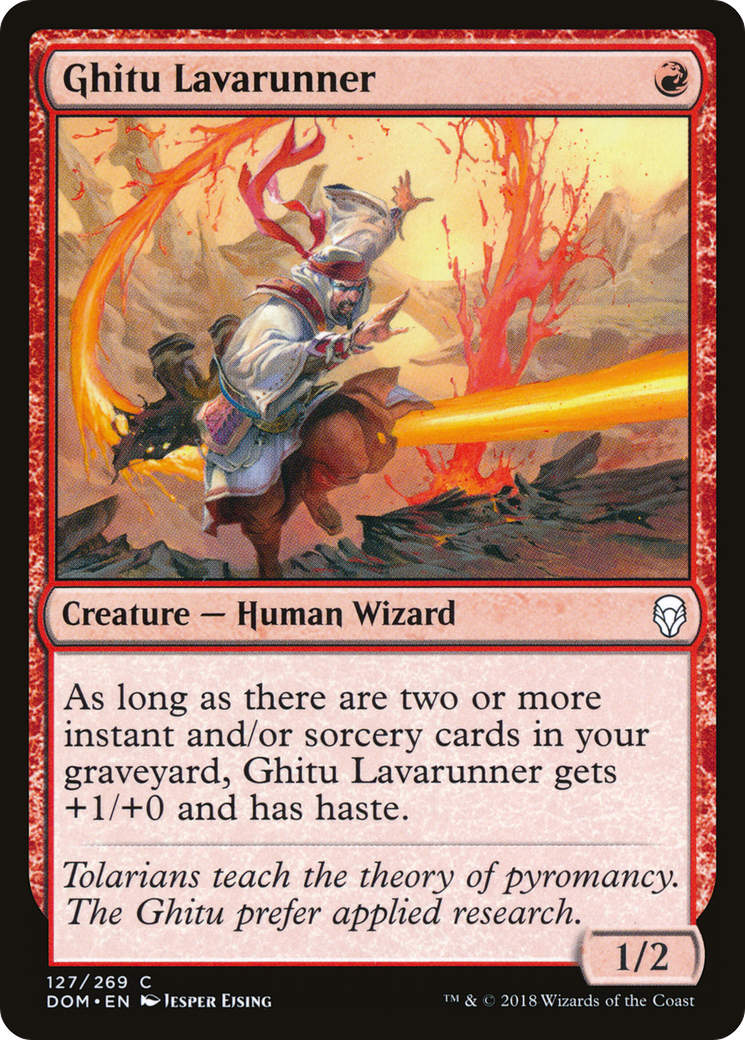 Ghitu Lavarunner is the weakest creature in the list. Just because it is the weakest doesn't mean it can't still pack a punch early and late game. When you are looking to push through those last few points of damage late game ripping a Lavarunner off the top on an open board is still powerful.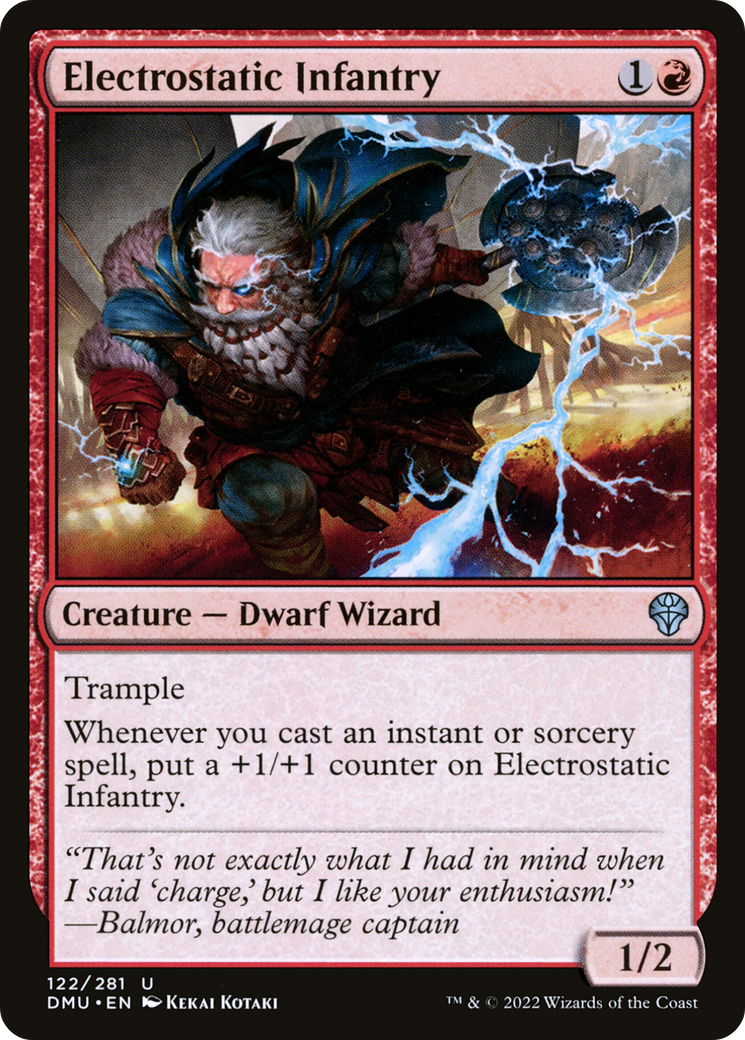 When talking with Chad Kay about the deck he suggested Electrostatic Infantry over Dwarven Forge-Chanter and lent me the 3 copies he had. This was an excellent choice and one of the best cards in the deck. The ability to survive a Reckless Rage, outgrow opponent's threats by keeping the buff from casting non-creature spells AND being a wizard made this card a staple in the list going forward.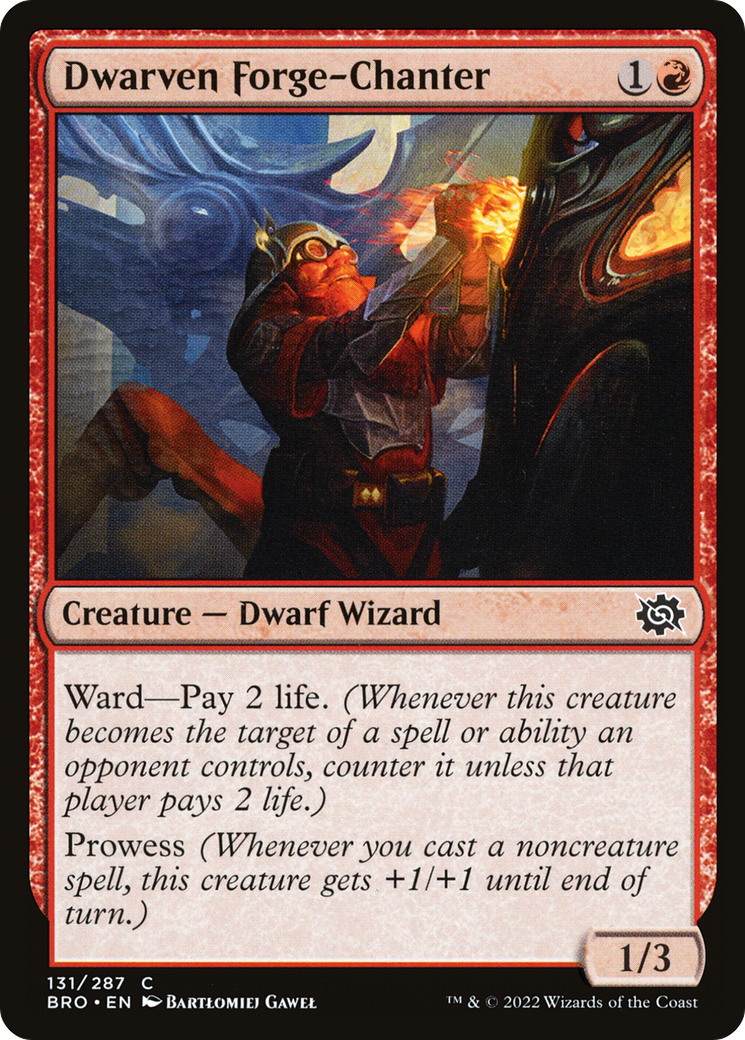 As a card that sees some Pauper play and has the wizard typing, I had to give this one a whirl. Although it did not perform as well as I would have hoped, DFG should be a threat to consider going into a removal heavy metagame due to the Ward ability.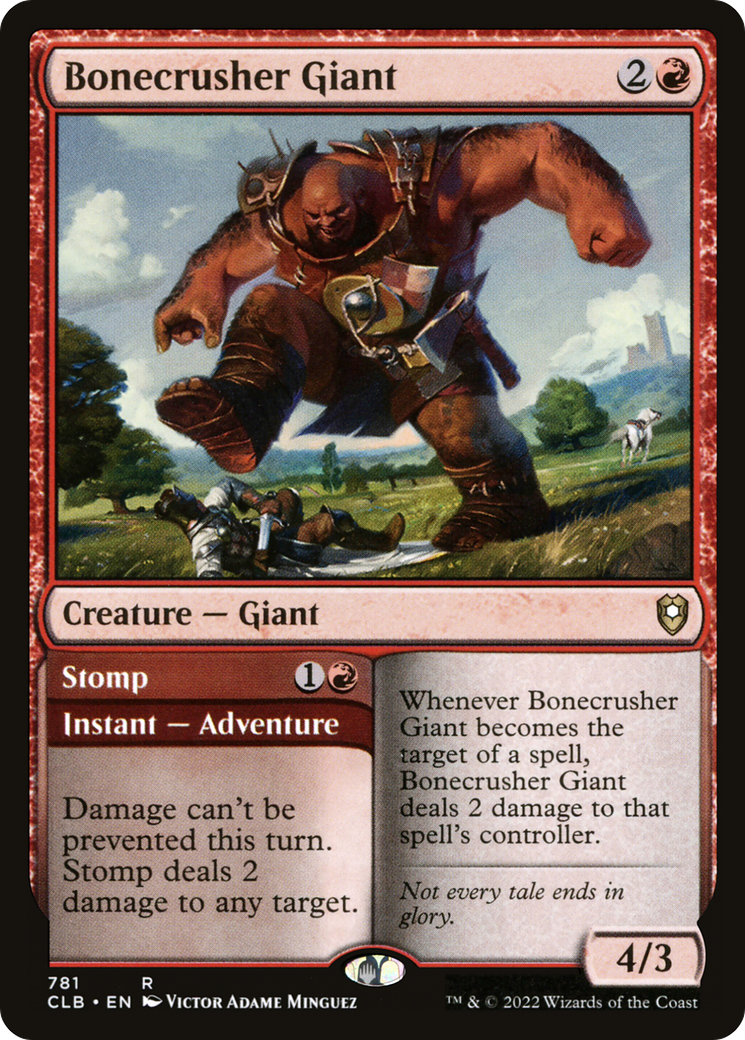 Bonecrusher acting as a threat and non-creature spell makes it a natural fit in this deck. The only issue I had with it was that it cannot assist Lavarunner with the +1/+0 and haste if you have 2 instant/sorcery spells in the graveyard since when casting Stomp it goes on an adventure instead of your graveyard.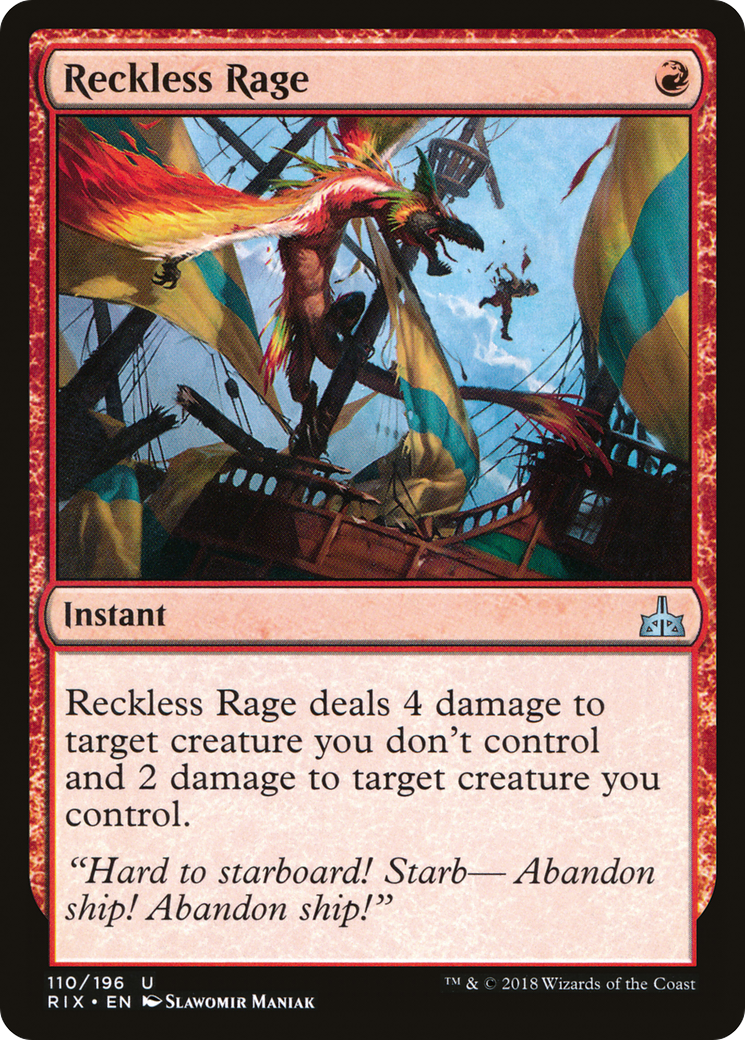 One of the namesake cards of the deck. Reckless Rage is a card I have always liked as 4 toughness creatures have always been an issue for Red decks. Since all the threats (except Ghitu Lavarunner) can survive Reckless Rage it makes a great addition to the already powerful wizard build by allowing you to clear up the board and keep swinging.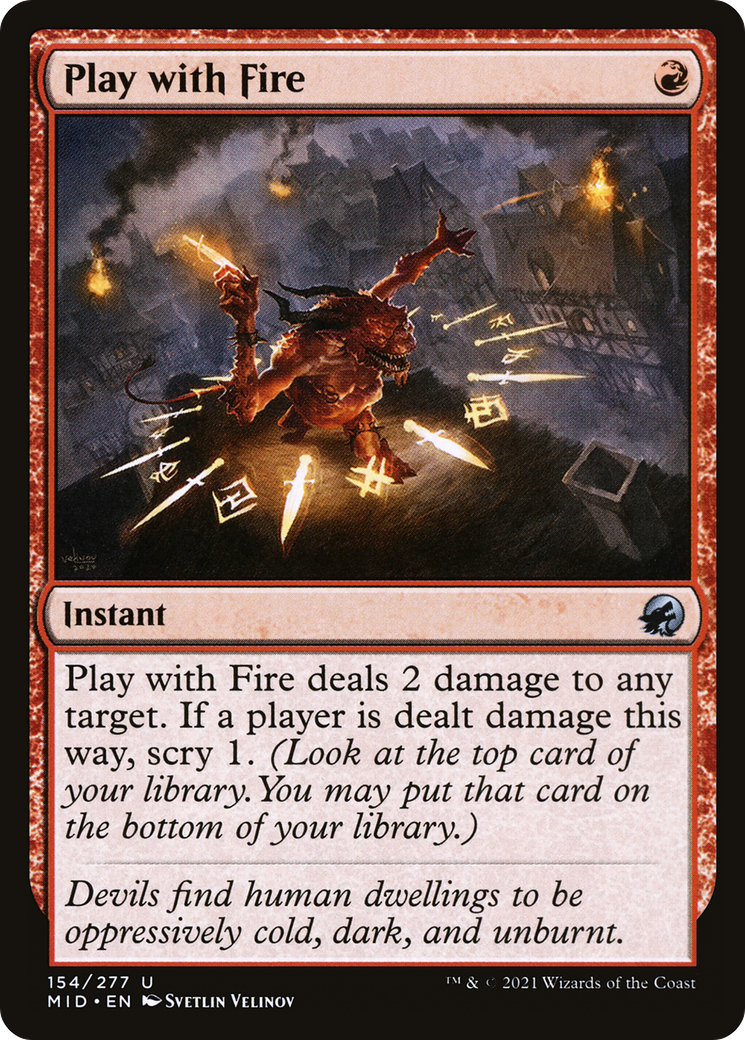 Play with Fire is just Shock 2.0. The scry 1 text can sometimes be relevant but odds are you are still hitting a turn 1 elf with this.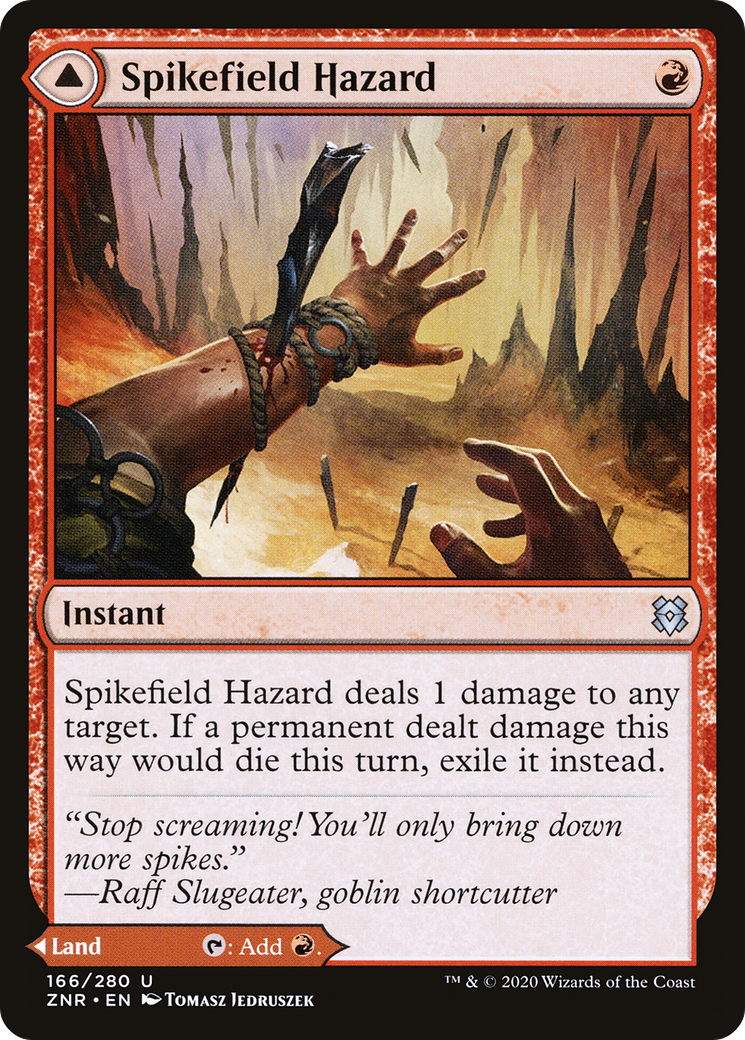 A nice 1 of to support the low land count and act as a spell for the abilities of all of your threats. Exiling can sometimes be helpful.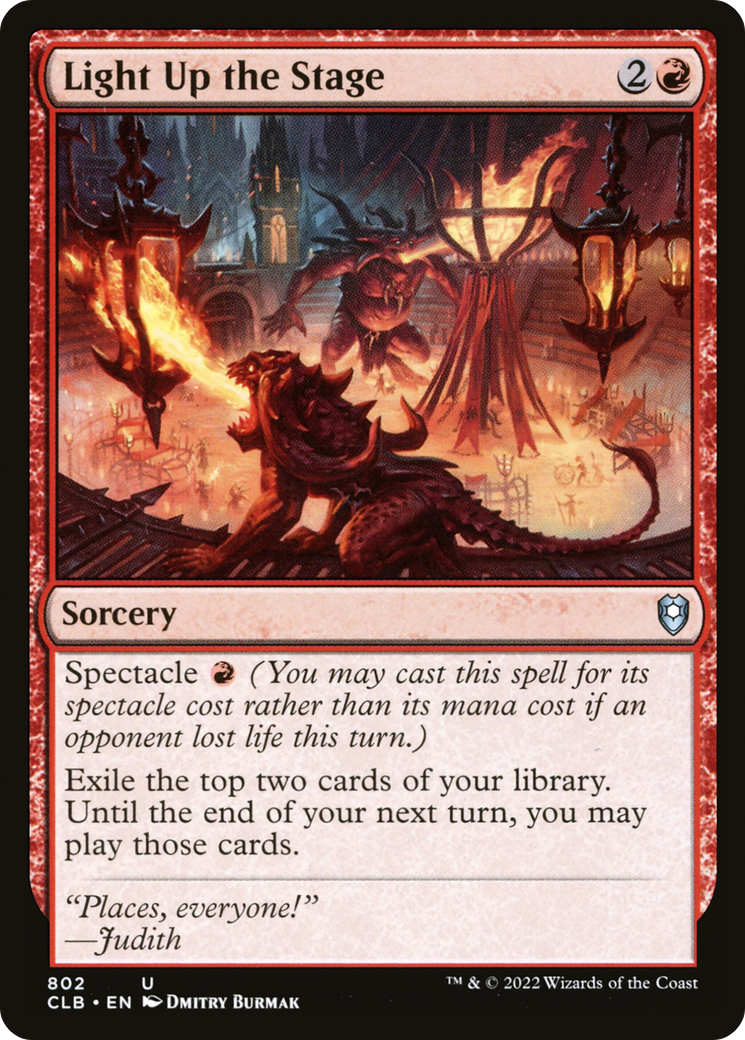 The amount of burn and combat damage you do in this deck makes Light up the Stage always cost R and helps accelerate your game plan and close the game quickly.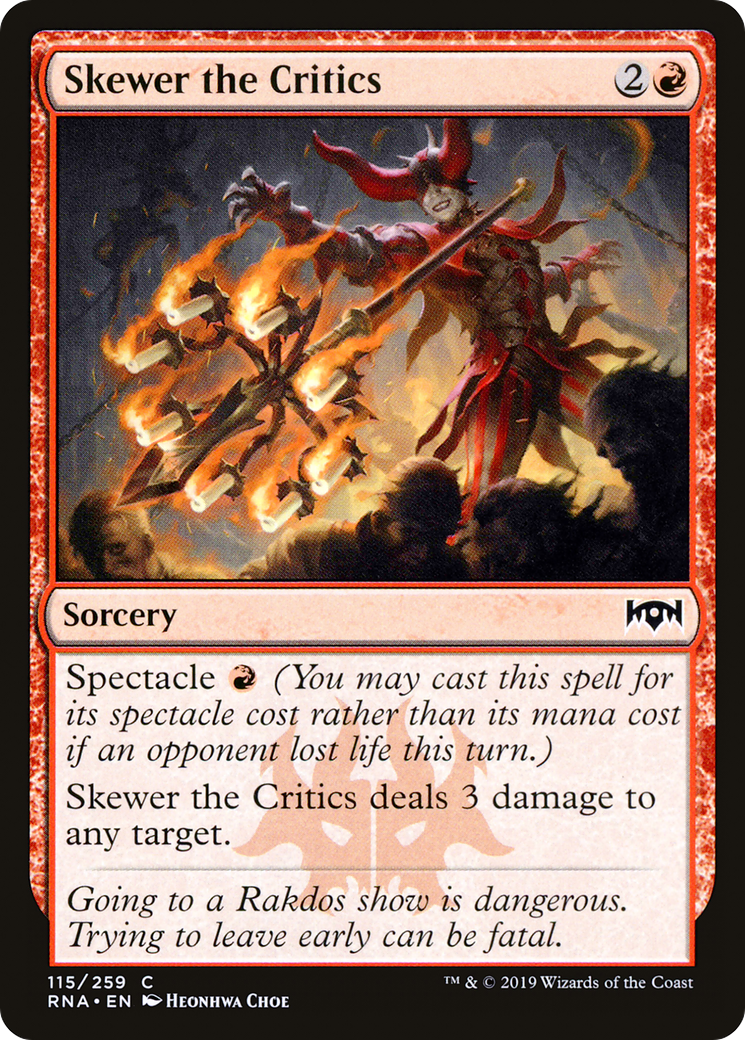 Same as Light up the Stage but acts as Lightning Bolt if executed properly.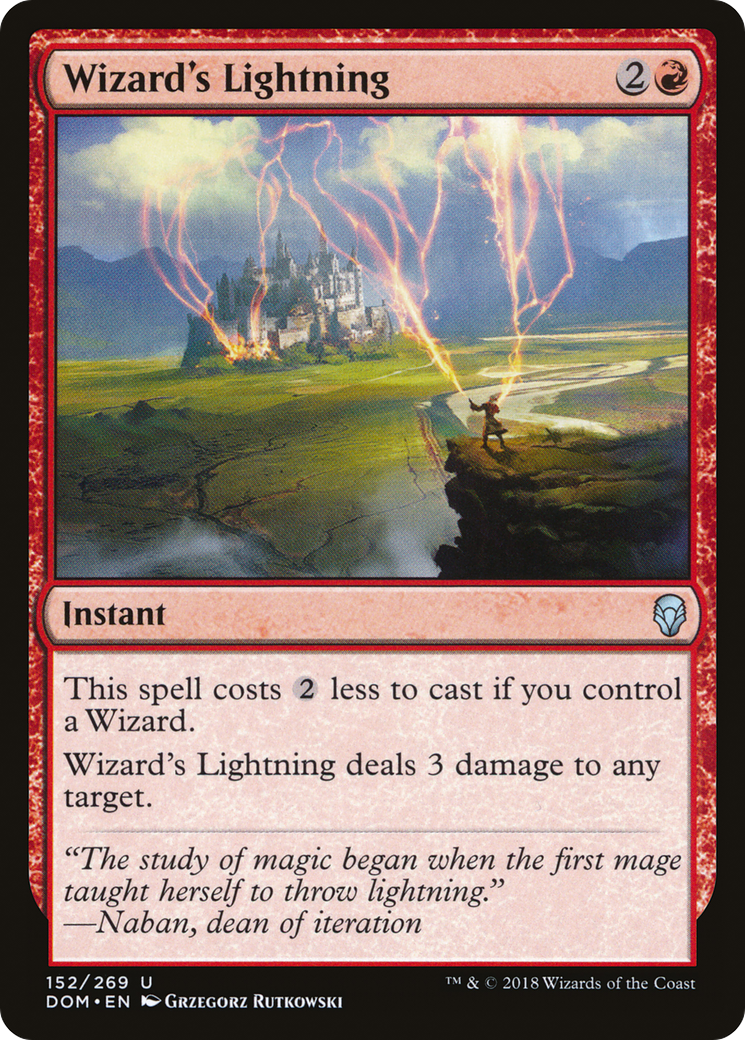 Namesake card #2 and the starting point for building the deck. The synergy of wizards and this card means you get to play a card that matches the power level of eternal format all-star Lightning Bolt.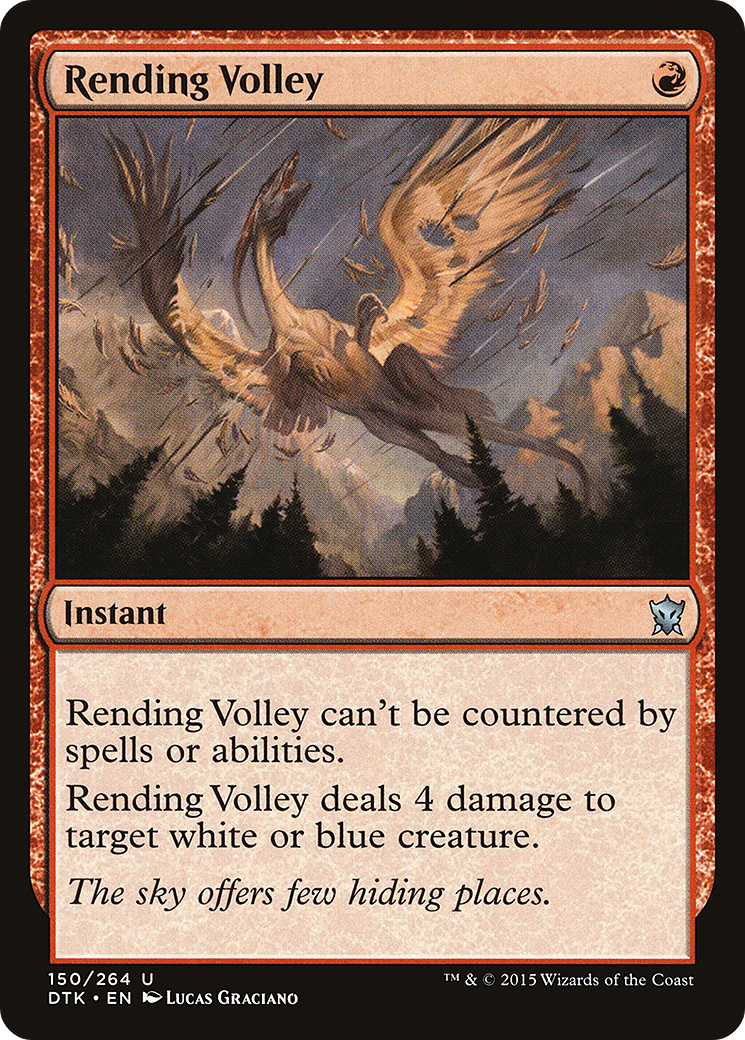 One of the more versatile sideboard options in Red right now as it can be used against UW Control, Humans, Spirits (U, UW or Bant) and GW Angels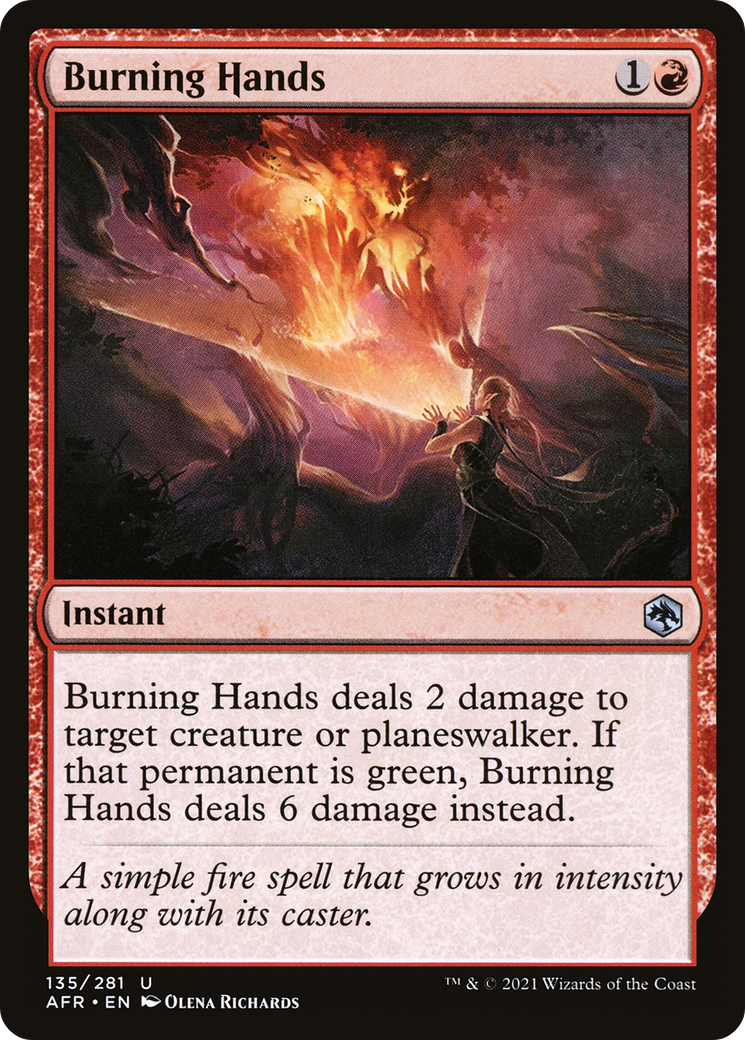 Mono Green has a hard time against this removal spell and it has applications against Gruul Vehicles as well.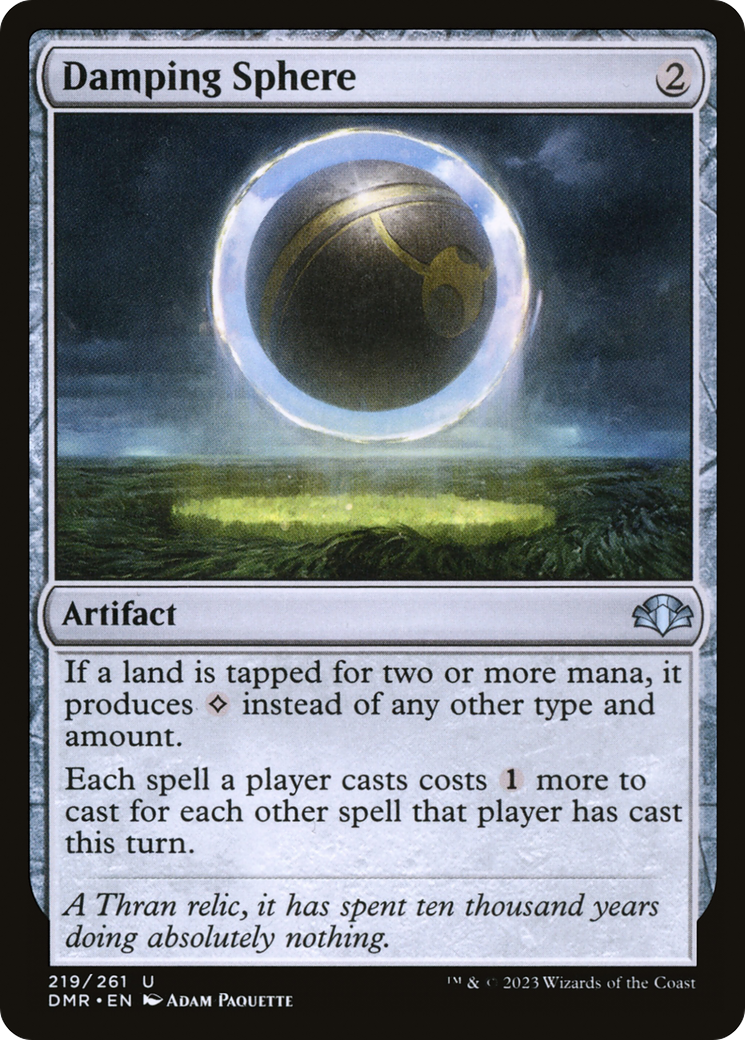 Lotus Field was in mind with the inclusion of Damping Sphere but you should be fast enough to never need these and I never did side them in.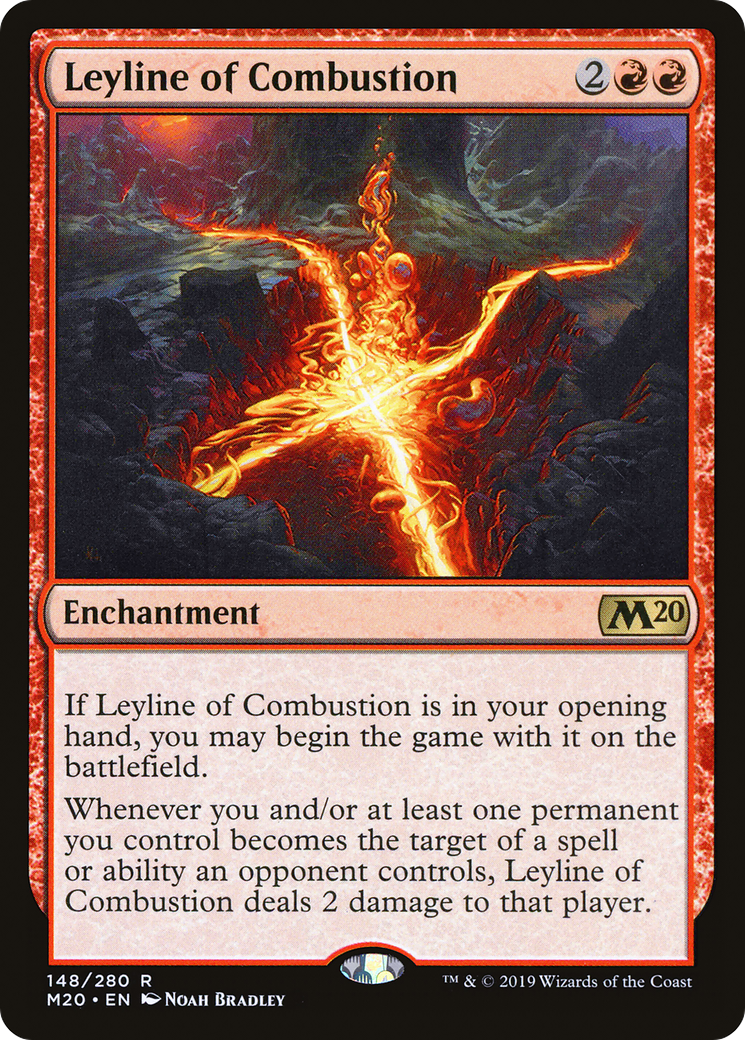 A concession to Rakdos since they thrive on removing your creatures. Getting a free shock every time they target you or a permanent you control might help you deplete their life total or allow you some time to come back and win the game.
On the drive up Chad was telling me about how there was a TON of Mono Green Devotion decks at the store the day before so I was feeling much better about my choice. The deck had a great matchup against Mono Green Devotion as anticipated.
The matchups and win/loss ratio were: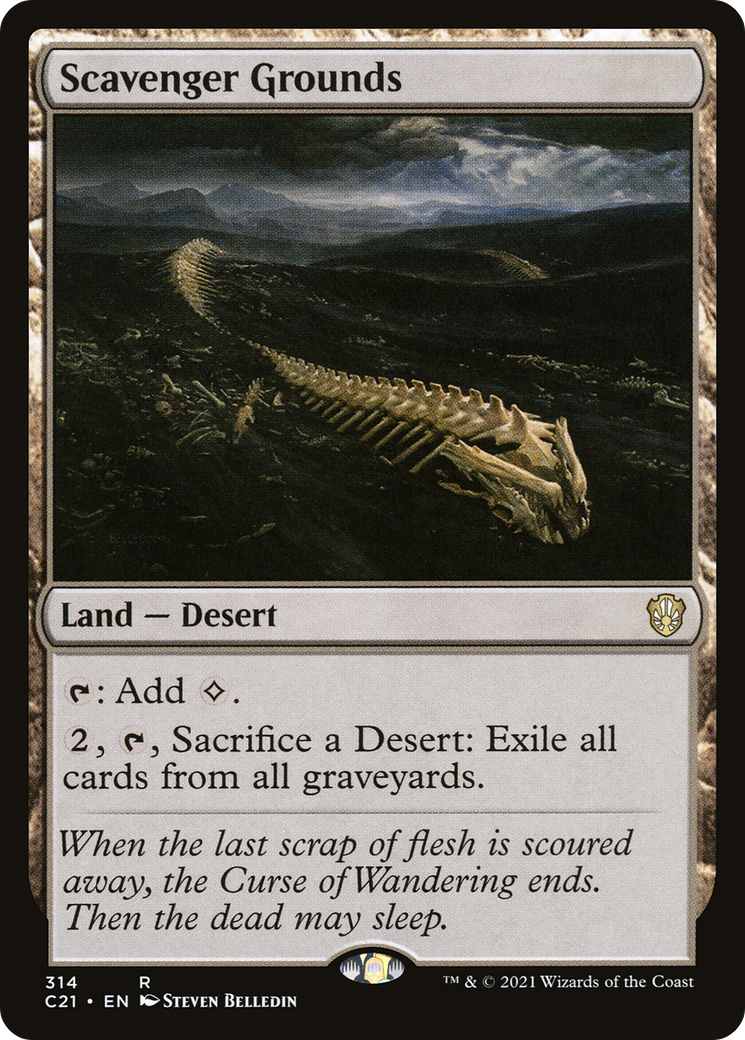 Scavenger Grounds acts as graveyard hate and another desert for Ramunap Ruins.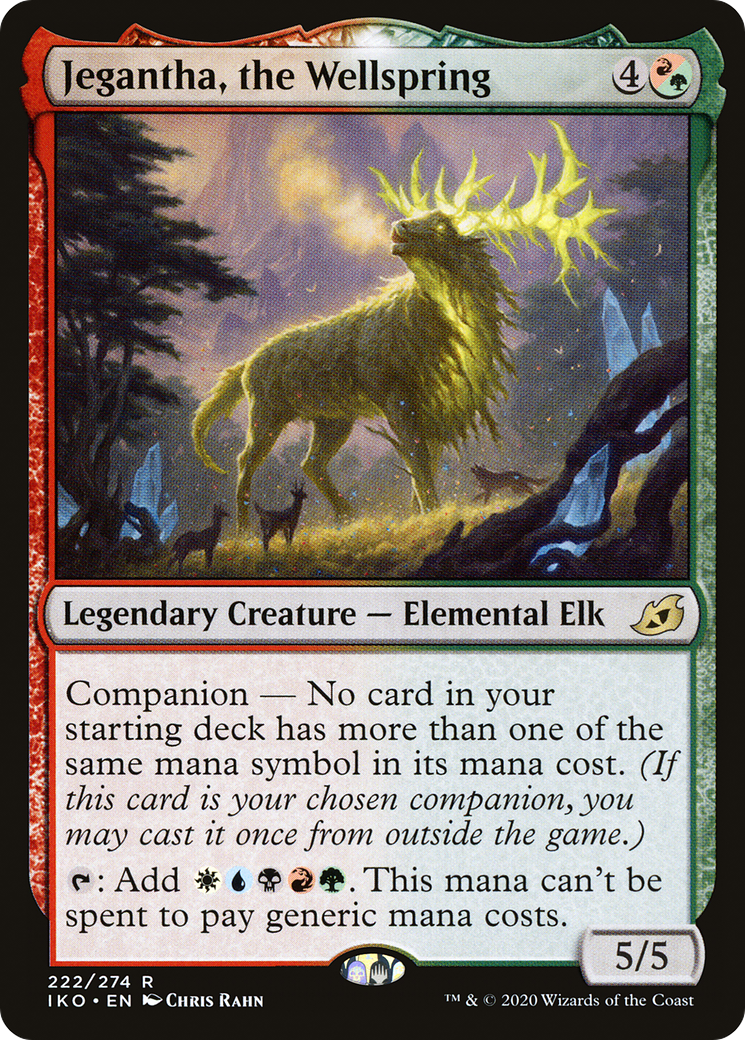 The Companion mechanic, am I right? Jegantha was an oversight by me in my first build but is easy enough to include. Only downside is losing it as a companion when siding in Leyline but I think it is still a worthy inclusion regardless.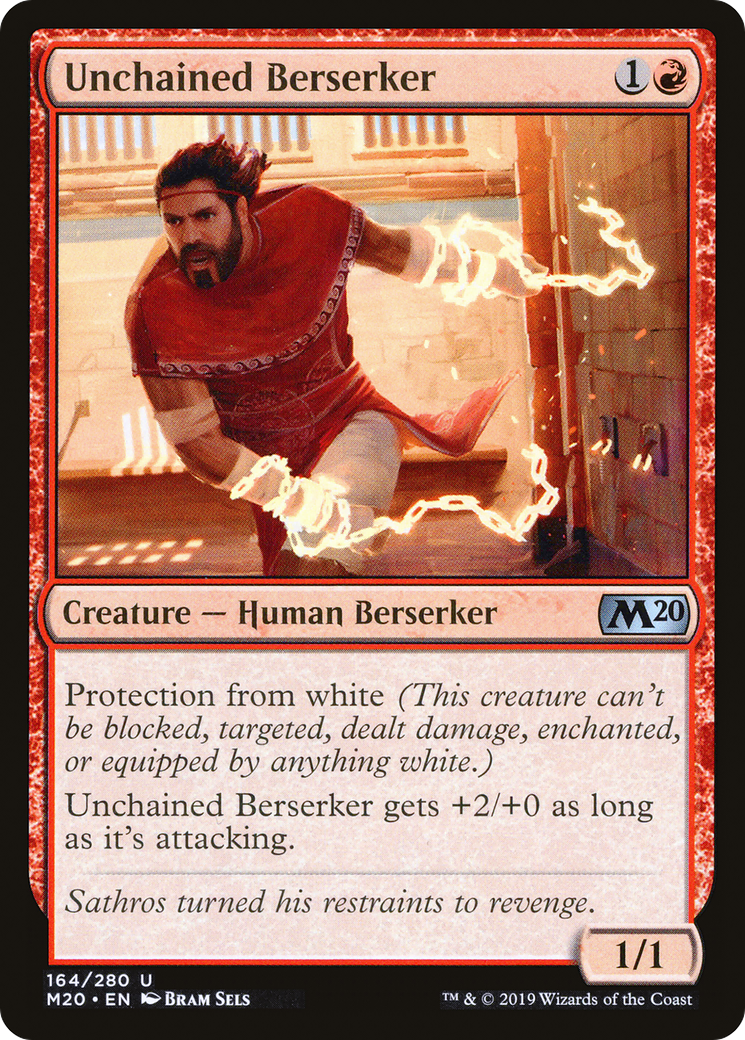 A great threat against UW Control, Humans and GW Angels. Stills dies to sweepers from UW control but can push through threats and block when needed against white creatures.
This deck was a blast to play and is an excellent choice for any level of play. I look forward to playing at my first Regional Championship in San Diego this April while representing RIW. If you want to know more about the deck or just chat with me you can find me on Twitter at @MichaelArmand0 or Twitch at twitch.tv/michaelarmando. Thanks for reading!