I've been getting into the Battle Box spirit thanks to Brian Demars. It's my favorite casual format and that's saying something as I'm a very competitive player. Today I'll give an introduction to my Battle Box and go over the rules.
A Battle Box is a stack of spells that can be used to play a 1v1 or multiplayer game. The Box we will be reviewing in this article is filled with old tournament favorites and plays best with two players.
There aren't any lands in the Battle Box because each player begins with the five basic lands and five dual lands that enter the battlefield tapped in exile. Each turn you put one land on the battlefield to cast your spells. Part of the fun is deciding how to sequence your ten lands as both cycles have their own merit.
I personally use the Invasion allied dual lands because they are reminiscent of my early tournament days back in 2001. You can also use Guildgates of either allied or enemy colors.
The basic lands also offer plenty of customization. I started playing Magic in 1996 so these two cycles are some of my favorites.
The Box I'll be reviewing today has been playing well with the following rules:
Starting Hand
4
Max Hand Size
7
Starting Life
20
Four cards may not seem like a lot, but they add up quickly because you start with 10 lands set aside and will always draw a spell off the deck.. I began testing five card hands, but it gives the person on the play too much ammunition to launch an effective assault.
The seven card hand size prevents games from turning into stalemates where both players don't want to walk into opposing counterspells.
As a general building rule, most Battle Boxes don't feature much mana ramp and nothing to destroy lands as they are a fixed resource. I cut Vindicate and Recoil as they can target any permanent even though they are fun to cast.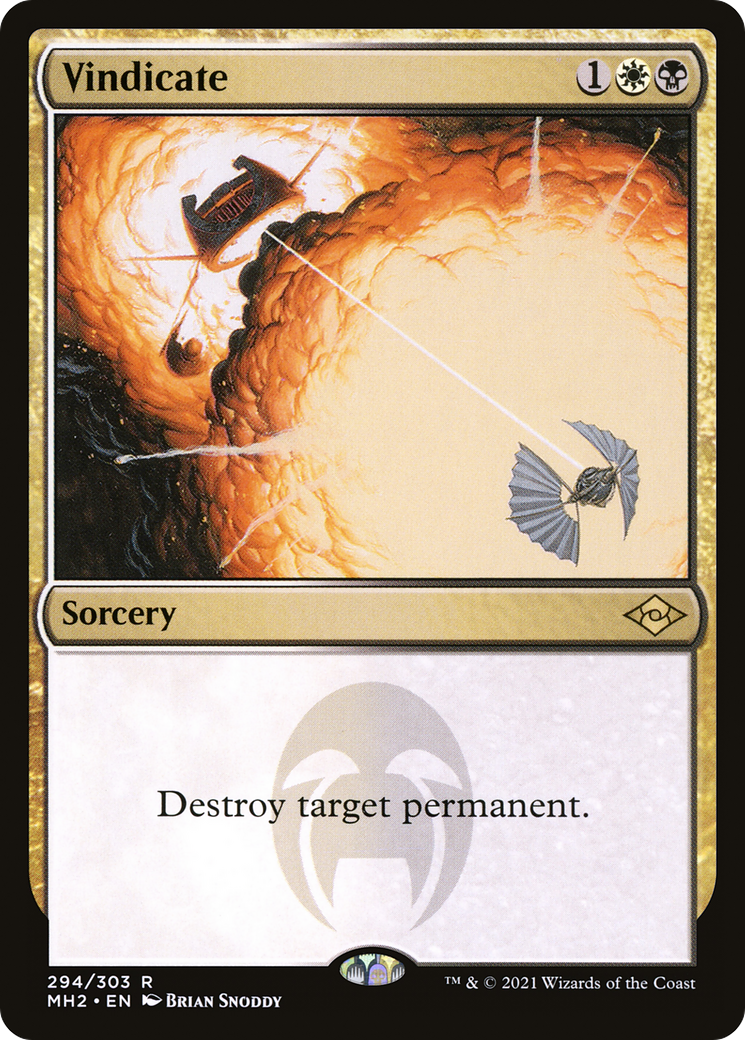 I don't play planeswalkers in my Battle Box because the games warp around their existence. The person on the play will already be at an advantage so I want to avoid threats with snowballing effects.
I enjoy Battle Box as a casual format because it avoids the issue of power imbalances. When players come together and play EDH, for example, they all may have different ideas of what is fun and what is powerful. Battle Box uses the same stack of cards creating an even playing ground.
A stack of cards without one consistent theme creates dynamic games. You may think a draw-go game creates a drawn out affair, but a few aggressive red cards can change what's important on a dime.
A Battle Box can be built using cards that mean something to you. As power creep pushes all of us to play newer cards some of our old favorites are left without purpose.
Dispel and Utter End have Pro Tour stamps. The Blightning is also stamped; I used it to make the finals of Pro Tour San Diego in my Jund deck.
Thraben Inspector and Flame Slash aren't used often, but they are cool-looking promos.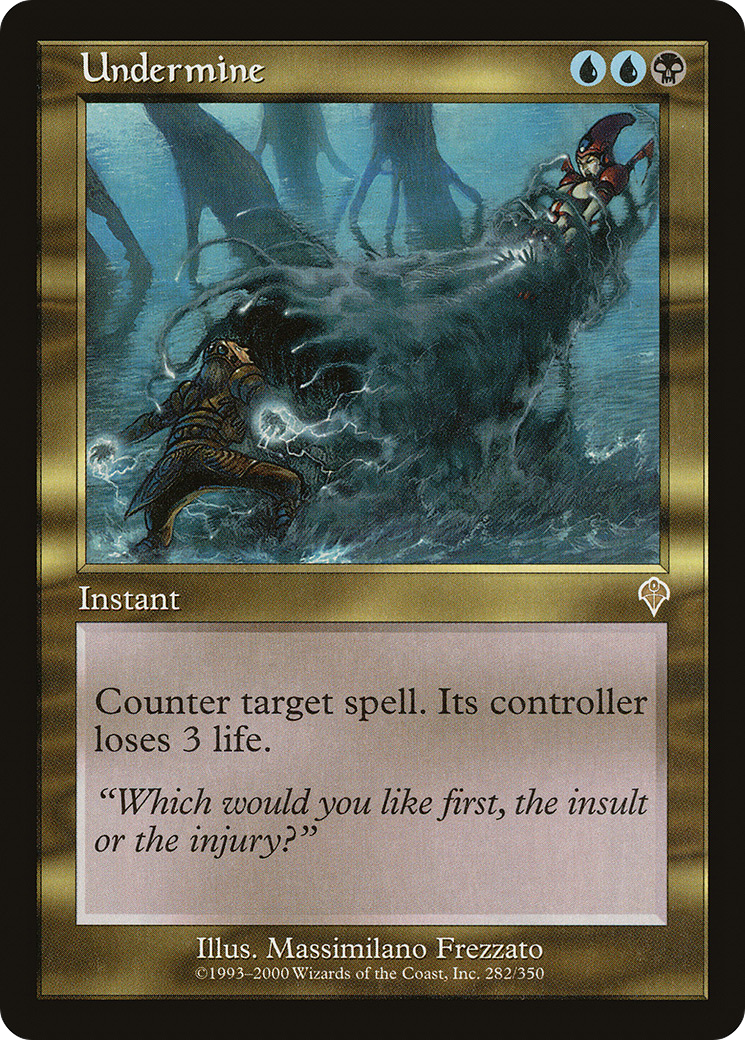 Undermine is an old favorite from Invasion. It looks sweet and is fun to cast, but hasn't been playable in two decades. Spell Queller is one of my favorite cards to come out in recent memory so I'm always eager to sleeve it up.
Baleful Strix is foreign and I plan to swap it out. Not everyone will be familiar with the cards you put in the Box so it's best to use cards in the same language.
Firebolt and Psychatog not only play out well in my Box, but they were signed by some of my favorite artists- Ed Beard Jr. and Ron Spencer.
I get to nerd out with spreadsheets which is also a hidden benefit of Battle Box.
Click here to view the Boggemes Battle Box full 225 card stack.
I currently have 225 cards in the Battle Box. It's interesting to play unique cards each game so I'm open to adding additional spells.
It's important to play enough creatures as the games should not drag out too long.
Instants and sorceries are also interesting without remaining on the battlefield and complicating the battlefield.
I prefer the graveyard to act as an additional layer of complexity, but I don't want to add too many cards where it's overwhelming.
Bimodal cards are fun to play, but I've learned not to add spells that cost too much in exchange for the flexibility. For example, Spite/Malice was rarely cast.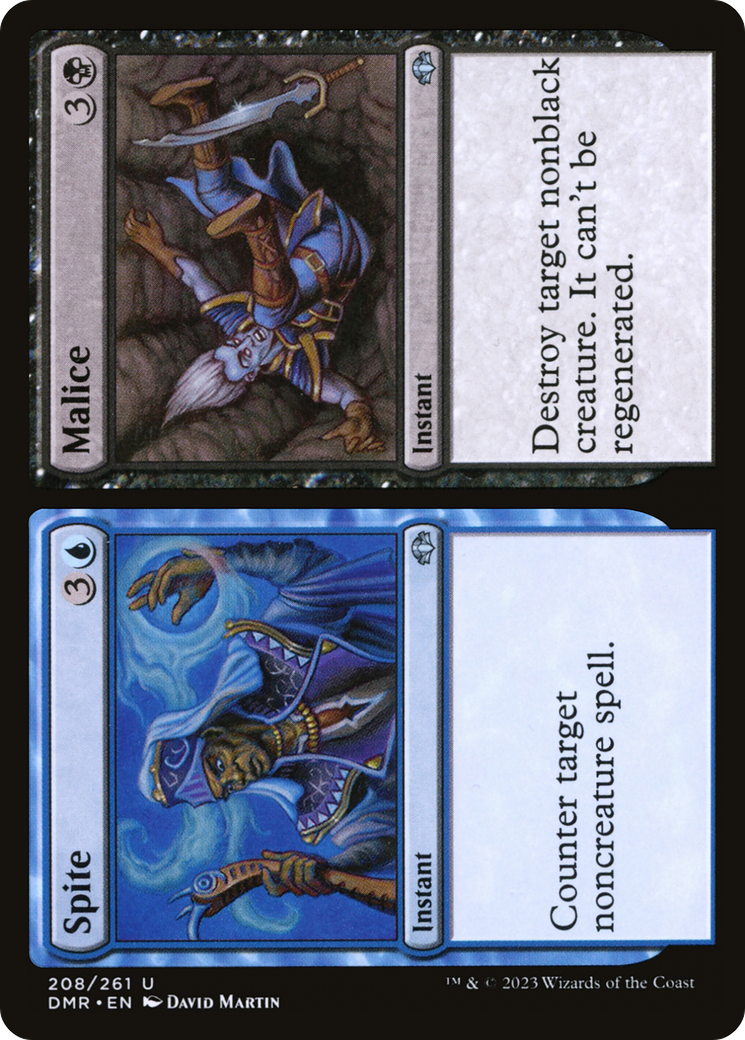 Spells with X in their mana cost tend to be more powerful because you are guaranteed to hit ten land drops in a row. I cut Demonfire because it's not interesting when a close game suddenly ends by dealing nine damage to the face that cannot be countered.
I have a bias toward playing crafty blue cards, but it's a good idea to have a color balance to avoid some lands being less useful. The shard and wedge spells end up being the most powerful as you have access to any combination of mana and they are more powerful.
Not only do I like playing all 225 cards in a fun context, but they all play out well in the Battle Box format. It's a moving target as I look to test new cards.
I encourage you to try this format as a room full of competitive players can come together and play without testing for a big tournament.