COMMANDER: Ivy, Gleeful Spellthief
When I decide to build a new commander deck, I typically ask myself two questions: Is the potential commander doing powerful things and is it allowing me to approach the game from a unique perspective?
I think these questions strike to the core of my personal commander philosophy because they illustrate the importance of each player having a meaningful impact on the game and being able to express themselves in fun and interesting ways.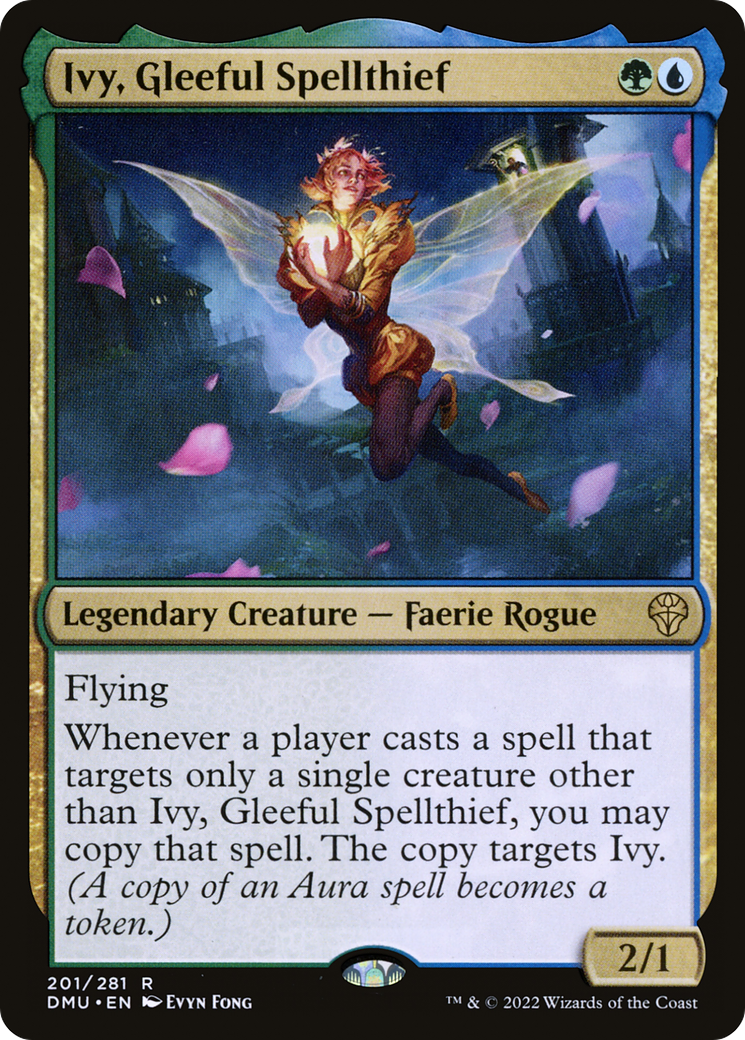 With the release of Dominaria United, I saw this philosophy almost perfectly embodied in Ivy, Gleeful Spellthief. It does very powerful things by copying spells and opening up many new avenues of exploration by only copying targeted spells. The build I focused on with Ivy is a Voltron strategy, in other words, it seeks to load up Ivy with a bunch of auras and then deal 21 commander damage in 1 or 2 hits. Below is the list I've developed and a further breakdown of some of the standout contributors to the deck.
One traditional weakness and primary reason I hadn't built a Voltron deck up to this point is that they fold hard to any type of edict effect or single target removal. Ivy mitigates this by requiring a second creature that must be targeted in order to get a copy from Ivy's ability.
While this may seem like an extra hurdle to jump through, it actually allows the deck to play a number of interesting creatures that absolutely shine, despite being subpar almost everywhere else.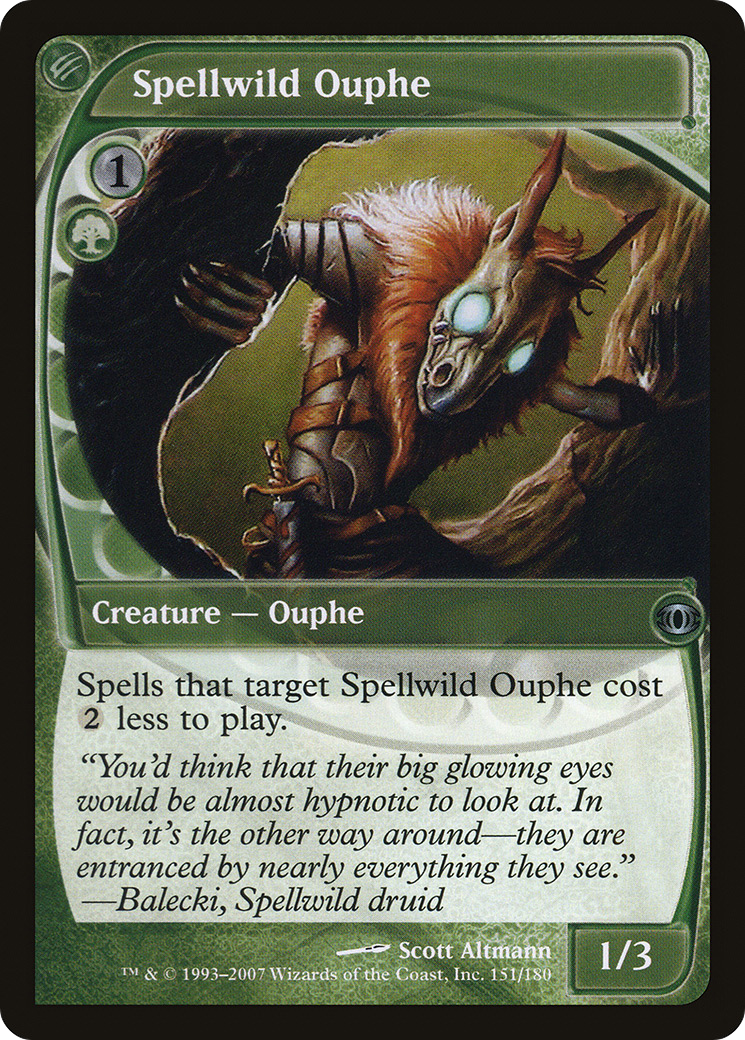 Spellwild Ouphe is a perfect example of this as it decreases the cost of spells that target it by 2 colorless mana and can lead to some particularly explosive turns. Given that Ivy generates double the value for each of the targeted spells, the cost reduction is especially potent in turning a seemingly innocuous board state into a must answer threat in the matter of a single turn.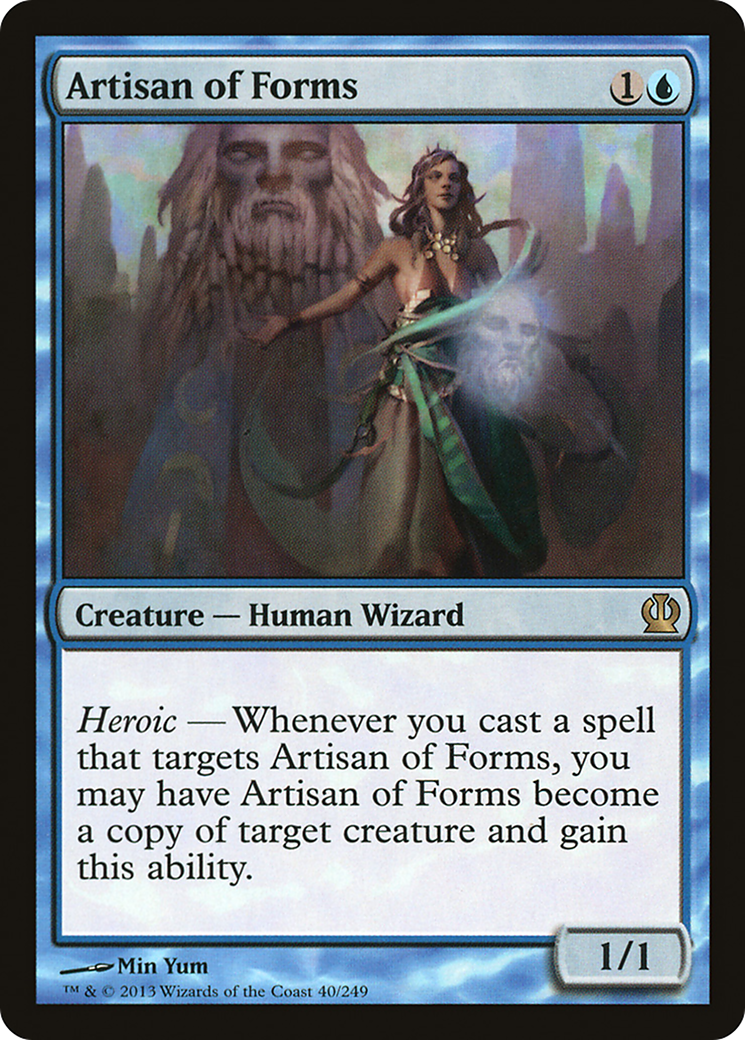 Artisan of Forms is a particularly useful synergy piece that can turn a seemingly useless aura into a powerful clone effect. When it is targeted by a spell you can have it become a copy of target creature until the end of the turn, which can be useful in the scenario that we want another copy of a powerful effect that we have in play or copy a creature our opponent has. Notably, Artisan of Forms also maintains its heroic ability after it has copied a creature so it scales well with the game. Use it early game as a copy of a valuable utility creature and then turn it into a powerful win condition in the late game.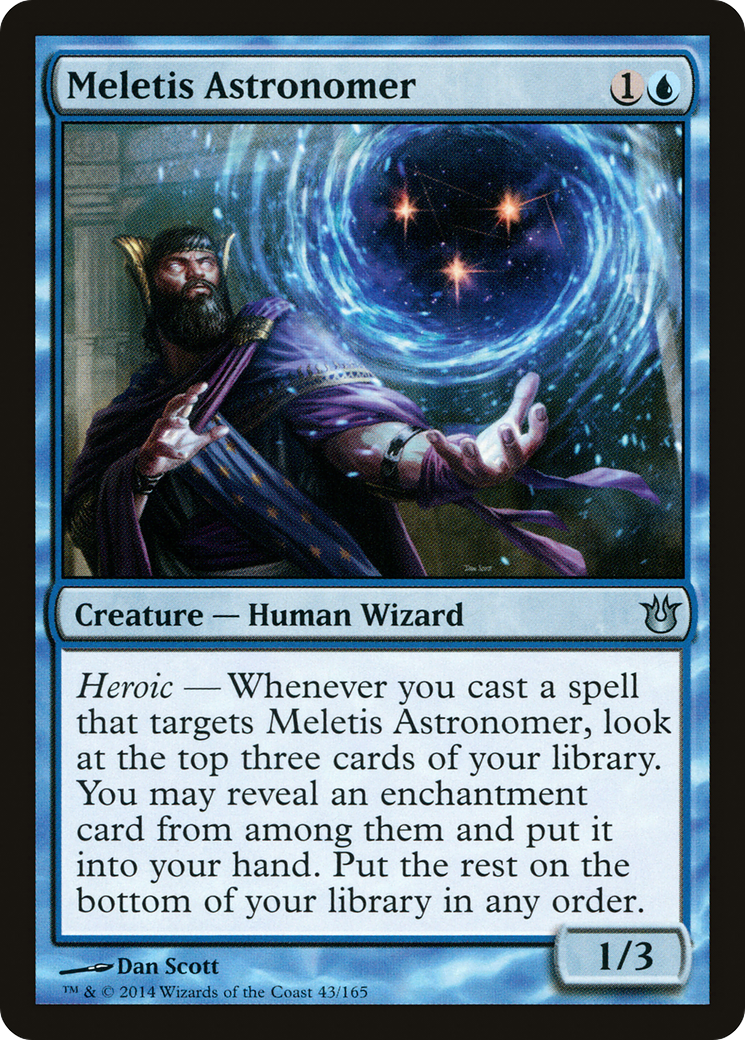 Finally, the deck plays a number of creatures like Meletis Astronomer and Stormchaser Drake in order to keep the card flow going strong. Meletis Astronomer is useful at ensuring we we hit more auras in order to keep building up Ivy.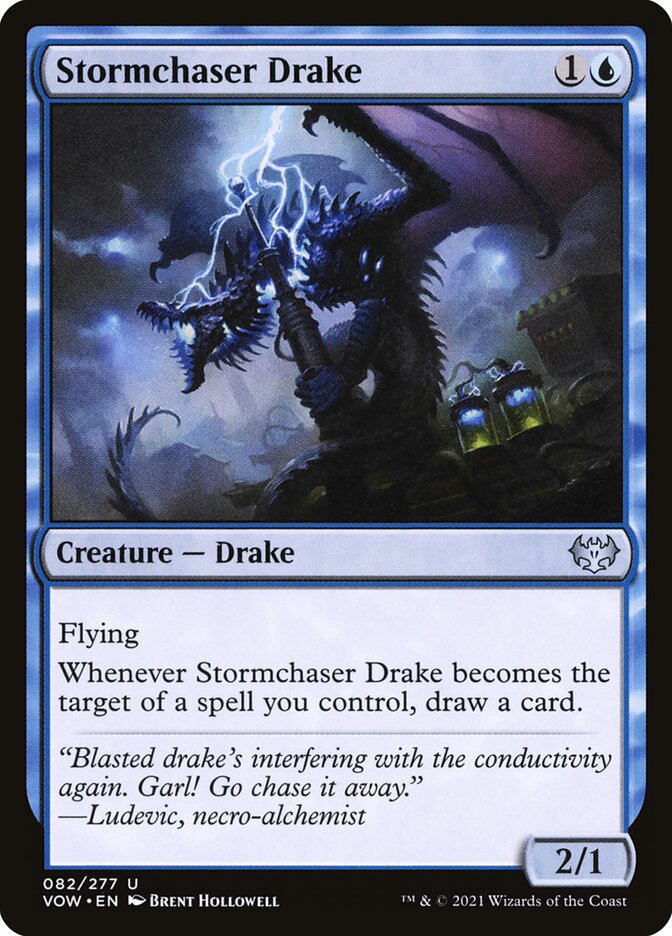 Stormchaser Drake is a more generalized card draw.
We've talked about the creatures getting enchanted, but now let's get into the different auras the deck plays to keep its engine going.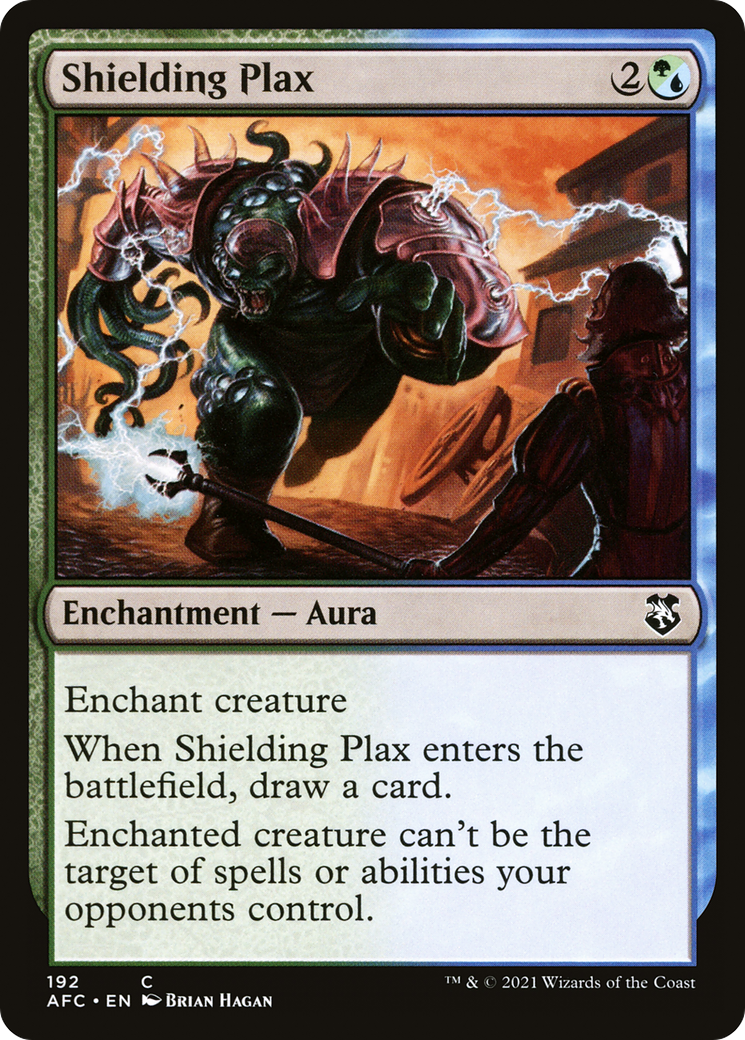 A perfect example of the cards that keep this deck running is Shielding Plax, this 3 mana enchantment gives Ivy hexproof while also drawing a card when it enters. Ivy copying this enchantment means you will draw an additional card when the token copy she creates enters the battlefield. Drawing 2 cards and giving two creatures hexproof for 3 mana in addition to any other enchantment synergies the deck card has is pretty great.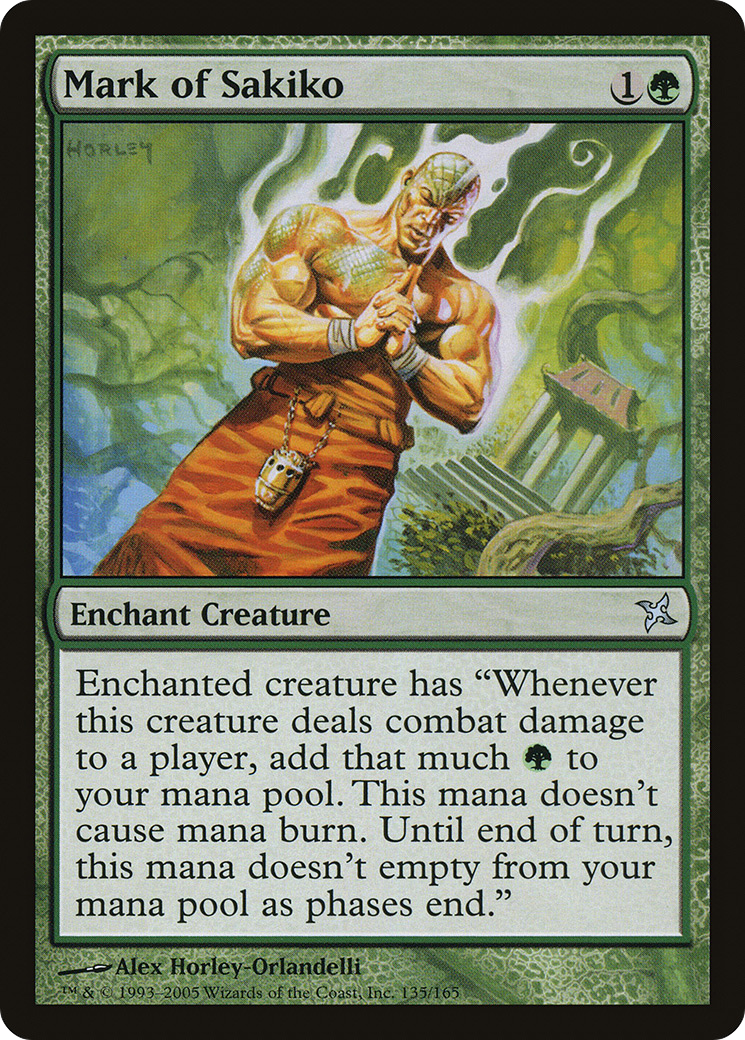 Mark of Sakiko is an interesting little aura that generates green mana equal to the amount of damage dealt by enchanted creatures. This is pretty great because it can function as a repeatable ritual effect that can help you keep casting enchantments or allow you to leave up mana to protect your board state. In the late game, Ivy can get pretty huge and this can generate absolutely absurd amounts of mana.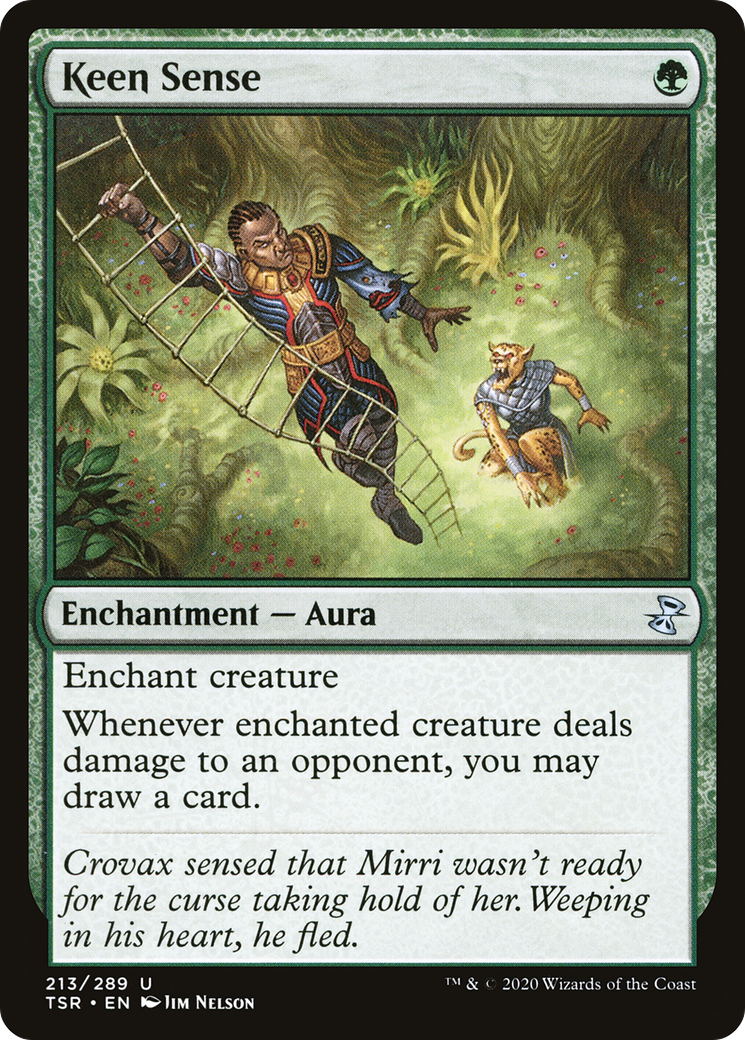 Keen Sense is another source of card draw that fits with our plan of attacking our opponents. Landing one of these early on can pretty easily represent drawing 4-6 cards over a couple turns for the small investment of 1 green mana. Interestingly, Keen Sense can also be used to enchant our opponents' creatures in the case that they have a better attacker than we do and we'll still get a copy targeting Ivy.
Another interesting mechanic that Ivy synergizes positively with is mutate. When a creature is cast for its mutate cost it targets the creature it is mutating either beneath or on top of, which means we get a copy that targets Ivy. This can have multiple uses including giving the mutated creature additional abilities which can occur either on damage or mutation, and can also function to increase the power/toughness of the mutated creature.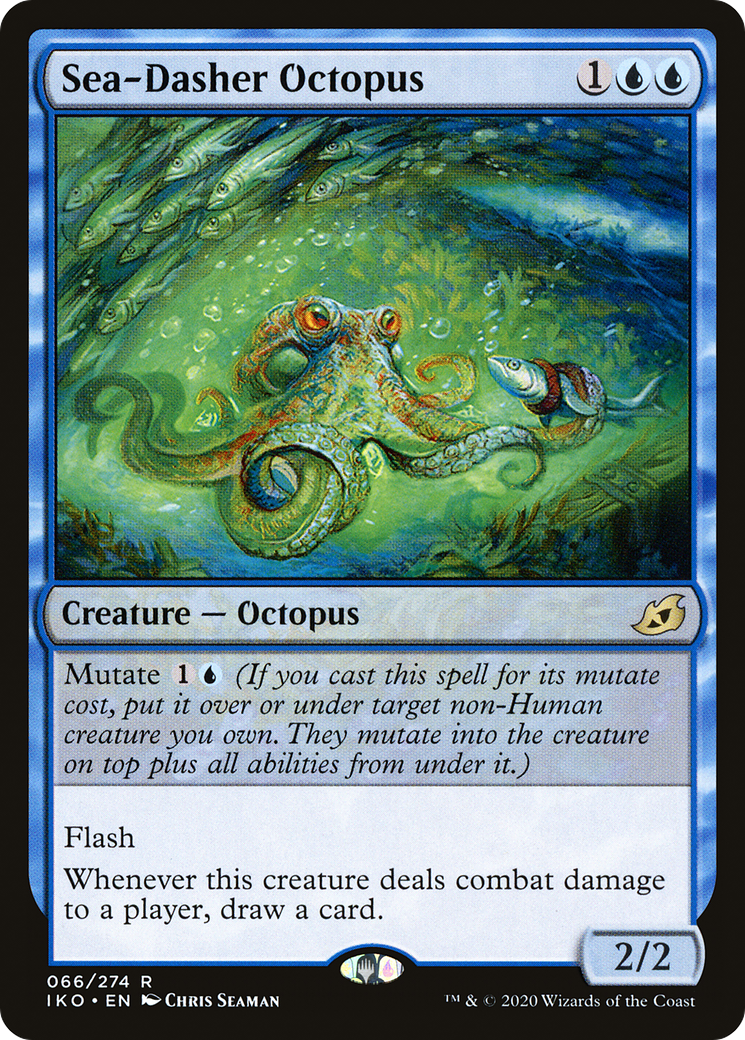 Sea Dasher Octopus is a creature with flash that draws the player a card on combat damage. This is another tool in the deck's arsenal in order to keep fueling its game plan. Additionally, this option is particularly reliable because flash allows it to be cast after opponents have declared no blocks on our previously less threatening creatures.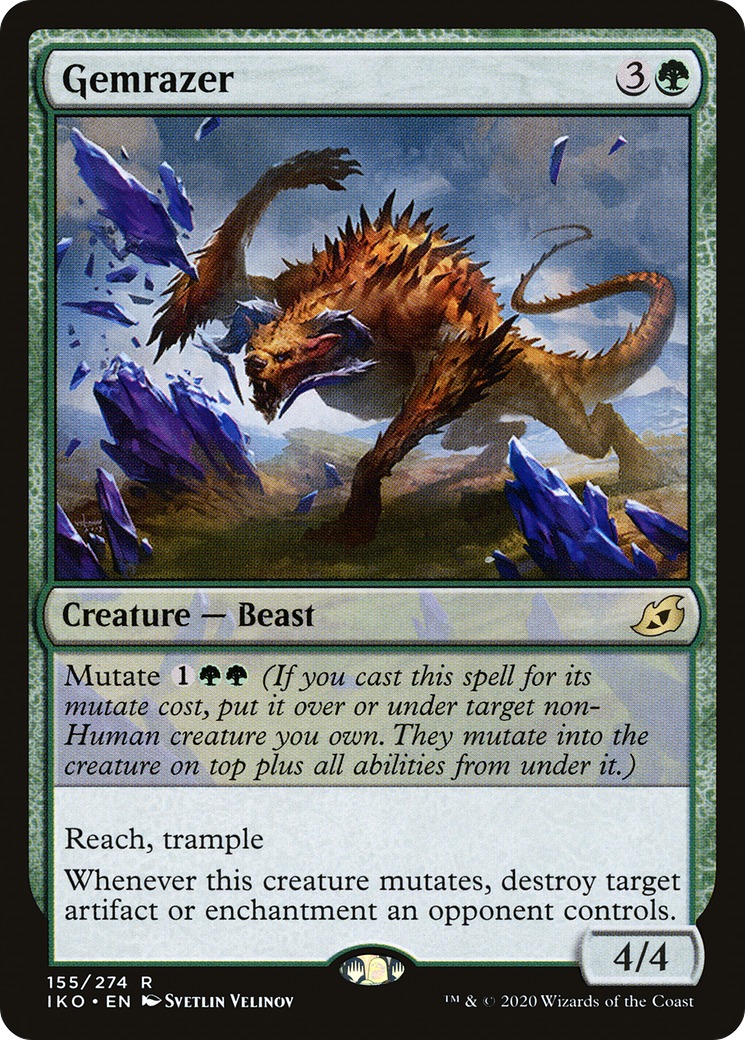 Gemrazer is a creature which helps us slow down our opponents by destroying an artifact or enchantment whenever it mutates. Copying this creature with Ivy means we are paying 3 mana to destroy 2 artifacts or enchantments, which is a great rate. In addition to being removal by itself, this creature can also turn all of our later mutate creatures into removal spells. If that isn't enough, this creature also comes with a hefty 4/4 body with reach and trample to push through more damage or block where applicable.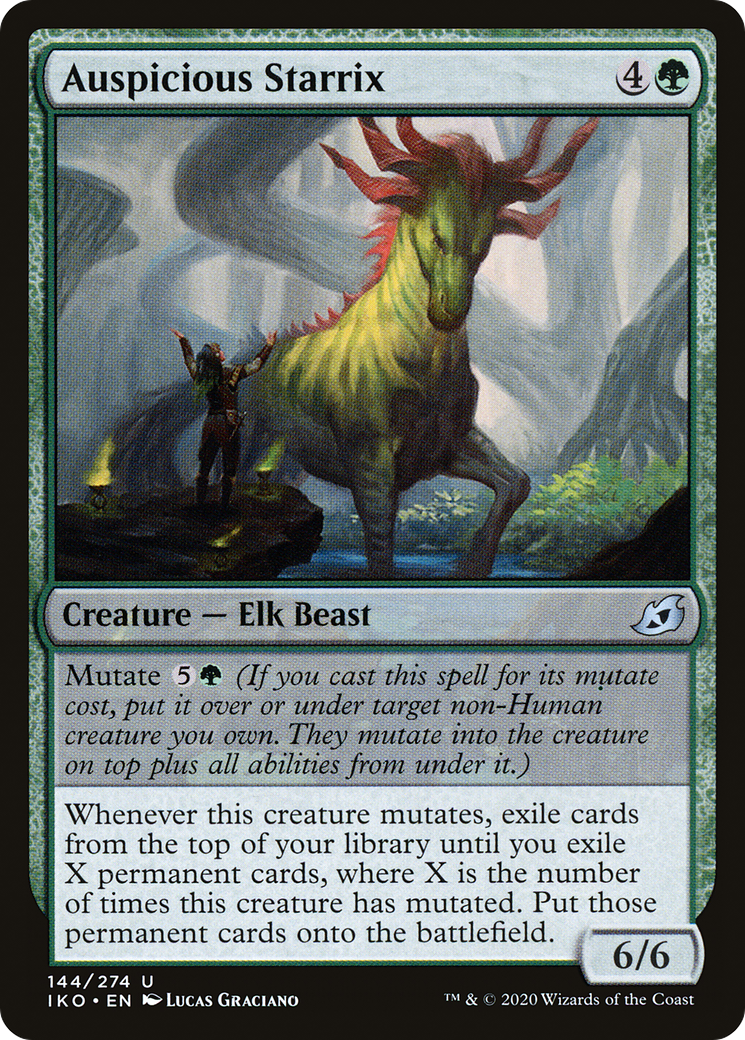 Auspicious Sterix is fun and powerful creature which generates advantage by cheating permanents onto the battlefield for each time it has mutated. This scales incredibly well with Ivy's copy effects. Imagine casting a Gemrazer for its mutate cost and cheating 4 permanents into play. Even if all 4 are lands, that is absolutely insane value and that is nowhere near the ceiling of this card. The random nature of the card also makes for some amazing moments. The possibility for big splashy plays like cheating an Eldrazi Conscription into play with this guy are a hallmark of the way I like to play commander.
The deck needs Ivy in play in order to function, so protecting her is of the utmost importance.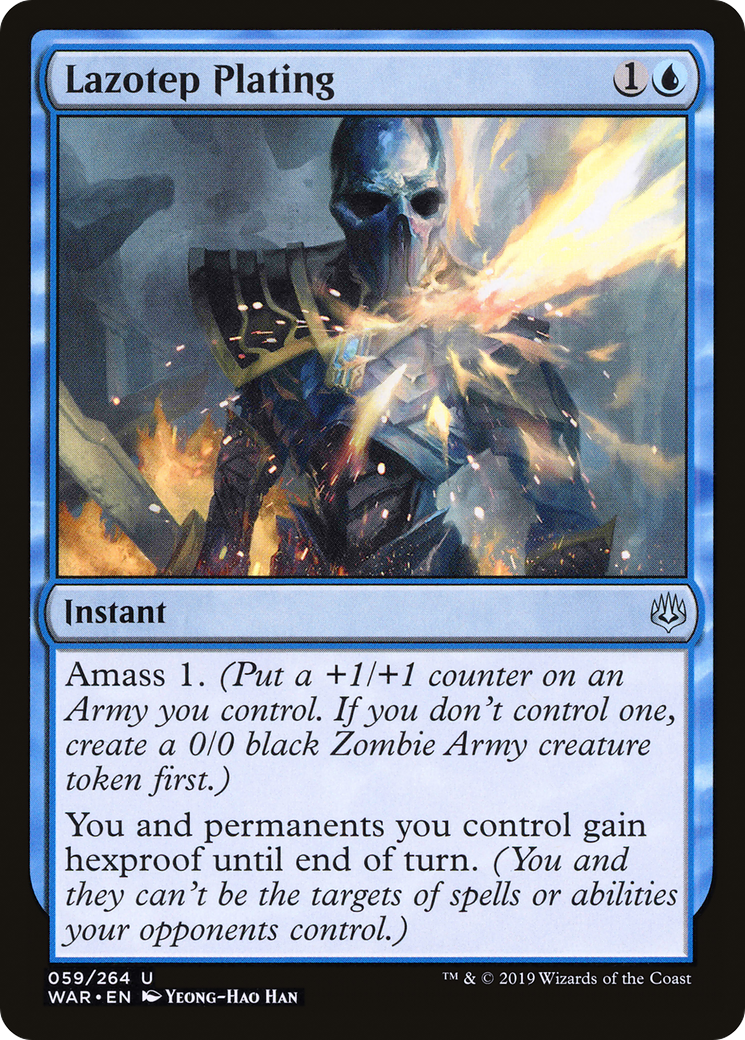 Lazotep Plating protects Ivy from targeted removal and also has the added utility of generating a body that can be targeted by future spells.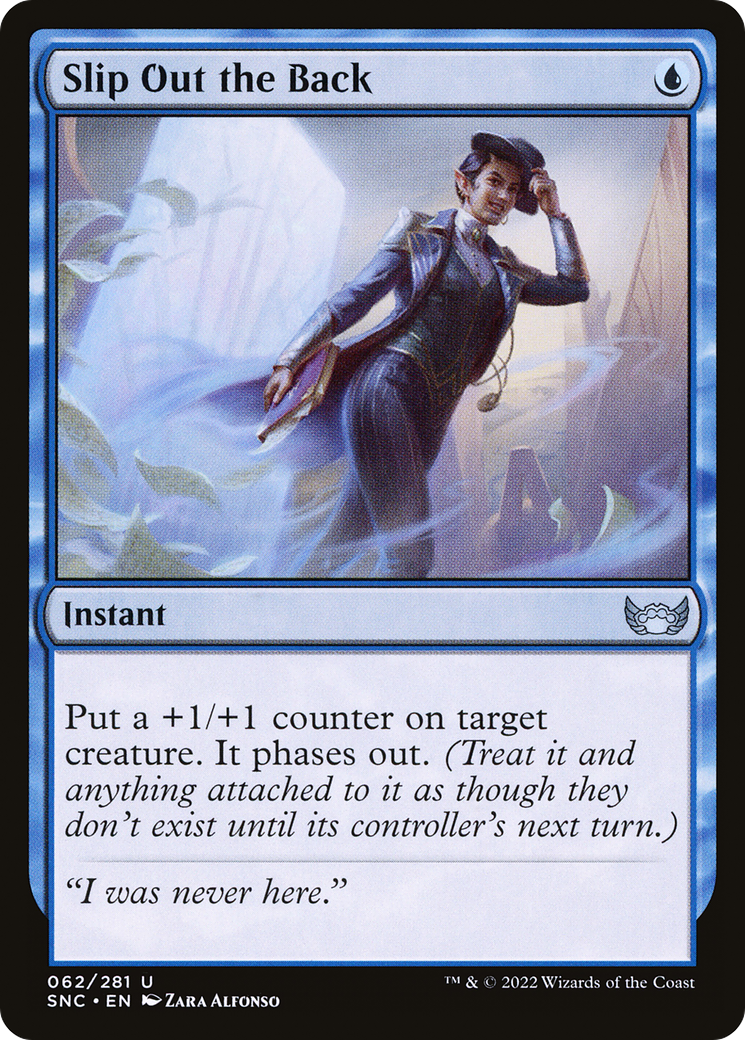 Slip Out the Back protects Ivy and another creature from pretty much everything, including board wipes, targeted removal and even edict effects, while also distributing a couple +1/+1 counters that can sometimes be relevant in dealing those last few points of damage in a combat focused deck such as this.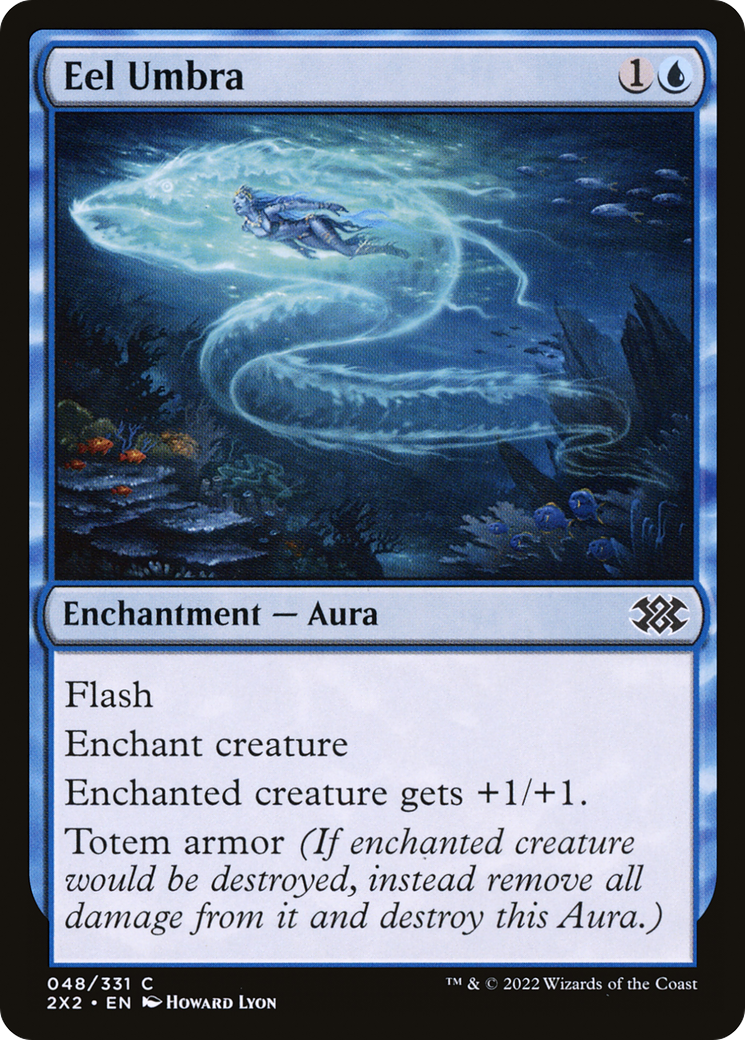 Eel Umbra is an aura with flash that gives +1/+1 and most importantly, has totem armor. It functions to add to the damage Ivy is dishing out, while also protecting her from board wipes. Furthermore, the ability to use this enchantment reactively can allow it to function akin to a Heroic Intervention, while also being more synergistic with the enchantment payoffs in the deck.
WIN CONDITION ENCHANTMENTS
This deck aims to win the game with a number of haymaker auras that either make Ivy a lethal threat by herself or by giving her some late game help from our opponents.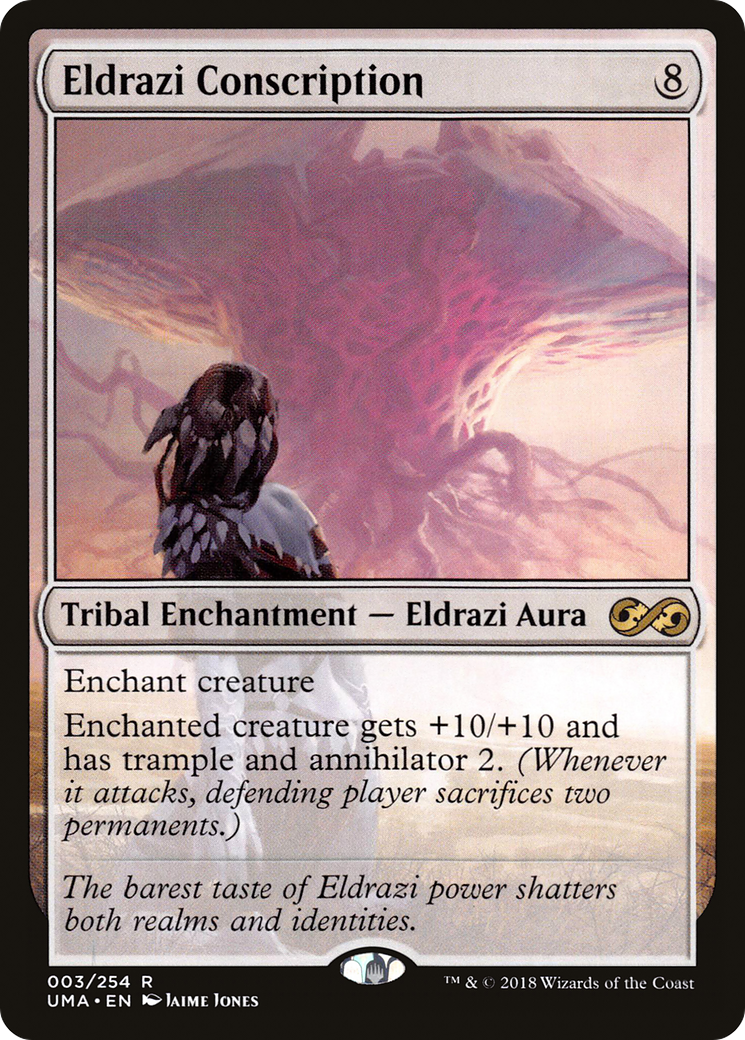 Eldrazi Conscription is a late game haymaker that represents putting 20 power and annihilator 4 on the board, assuming Ivy is in play. This usually represents killing at least one player at the table and crippling those that are left. Furthermore, I love the flavor of the delicate little fairy being cunning enough to convince the Lovecraftian monstrosity that is Emrakul to aide her in quest to crush her opponents.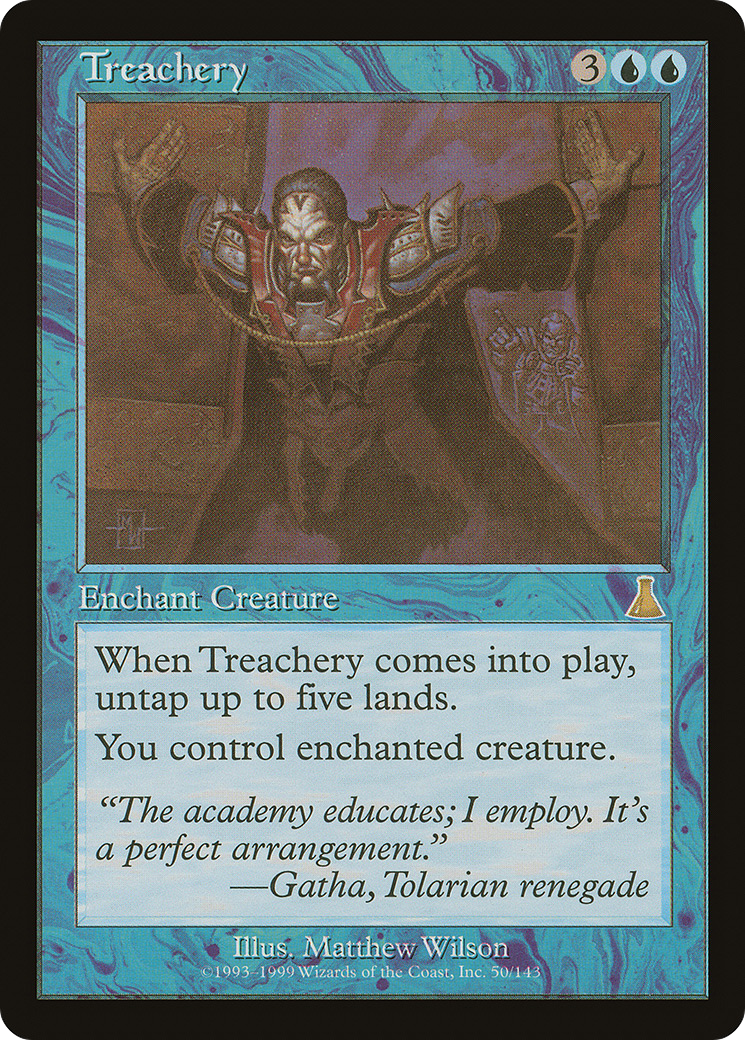 Treachery and Corrupted Conscience are two control magic effects that can end the game really quickly. Treachery is an infamously busted magic card that allows you to take control of the best creature on the board and then untap 5 lands, however, in this deck we get a second copy targeting Ivy, which means we can float mana in response to the second etb trigger. This leaves us with the possibility of 10 mana to keep casting spells.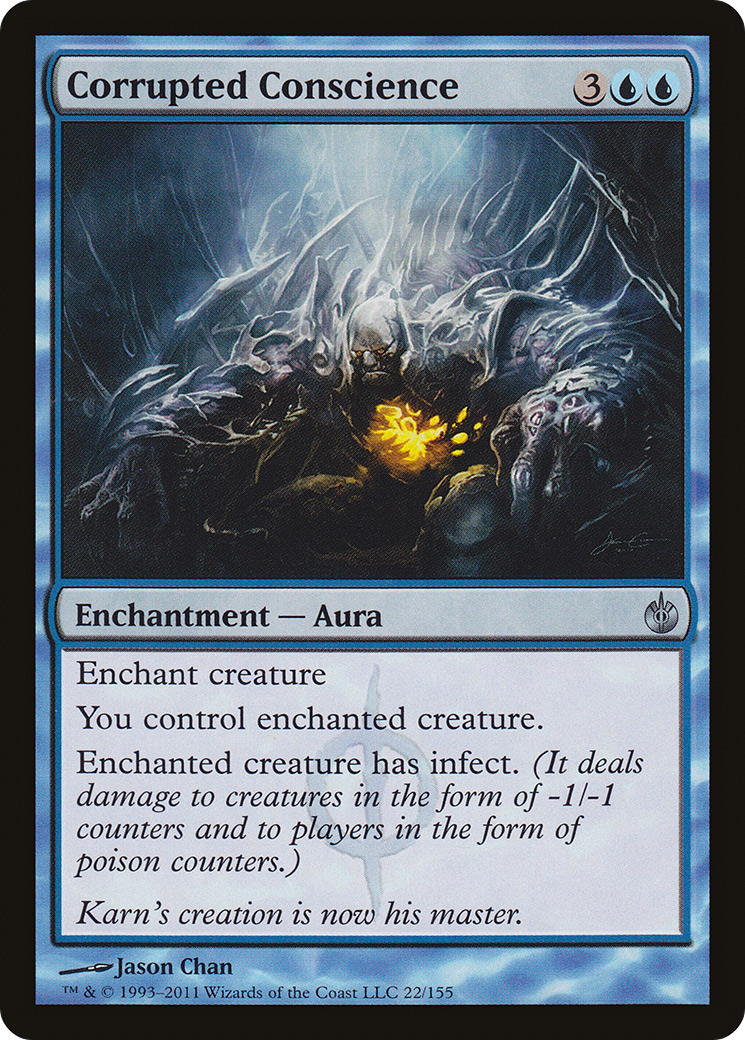 Corrupted Conscience is a control magic effect that gives the enchanted creature infect which means we can either steal the best thing on the board or enchant our own creature and then give Ivy infect. Given the deck seeks to make Ivy as large as possible, it is pretty common to take out 1 or two players immediately after this spell resolves.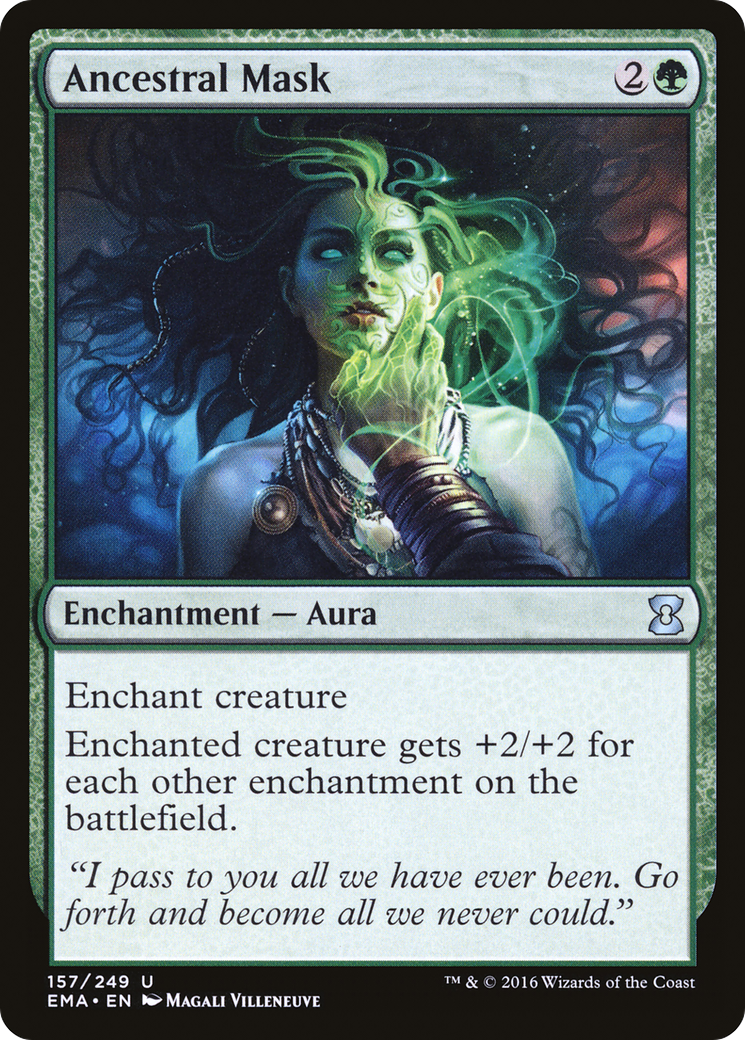 Ancestral Mask is an aura that gives enchanted creature +2/+2 for each enchantment in play and can easily get out if hand as the deck is seeking to copy most of the enchantment spells it plays. This means by the time this hits the battlefield, it will likely allow Ivy to deal lethal commander damage and allow the second creature to take away a large chunk of a second opponent's life.
If you plan to build this deck in paper, I would recommend having a plan for representing the various tokens that Ivy makes as well as the mutate stack. I personally use dry erase tokens and just write the name and relevant details of the card I am making a token for. While not perfect, this generally helps with keeping track with the state of each creature and what it's enchanted with.
Playtesting and building this deck has been an equally challenging and rewarding experience. In addition to getting me outside of my comfort zone in terms of archetypes, the deck has also forced me to understand the intricacies of a number of different rules and gameplay interactions that I was unaware of prior to this. Overall, this experience has made me a better deck builder and Magic player. Thank you for taking the time to read this article and I hope this might encourage you to try something new for your next deck!