Welcome back to another installment of Bryan's Brews. Today we are doing another Rock brew. I know that I've already done Rock while back but I promise this one is much different. Although it is still a midrange deck,this deck feels much different than before. Let's dive in!
Let's start with a little background on this one. I wanted to play a midrange deck that was less cutesy and more straight forward. I wanted big dumb creatures and removal spells. I also wanted to play Rakdos but I do not currently own all of the cards. That's really where this started.
In Modern (when I still played that several years ago), I was a UW player first and a Jund player second. What appealed to me in Jund was all of the amazing Green and Black removal spells and creatures.
I always thought with that deck, I could win 50% of my matches without even knowing what I was playing against simply because we have hand disruption, efficient removal, and of course Tarmogoyf.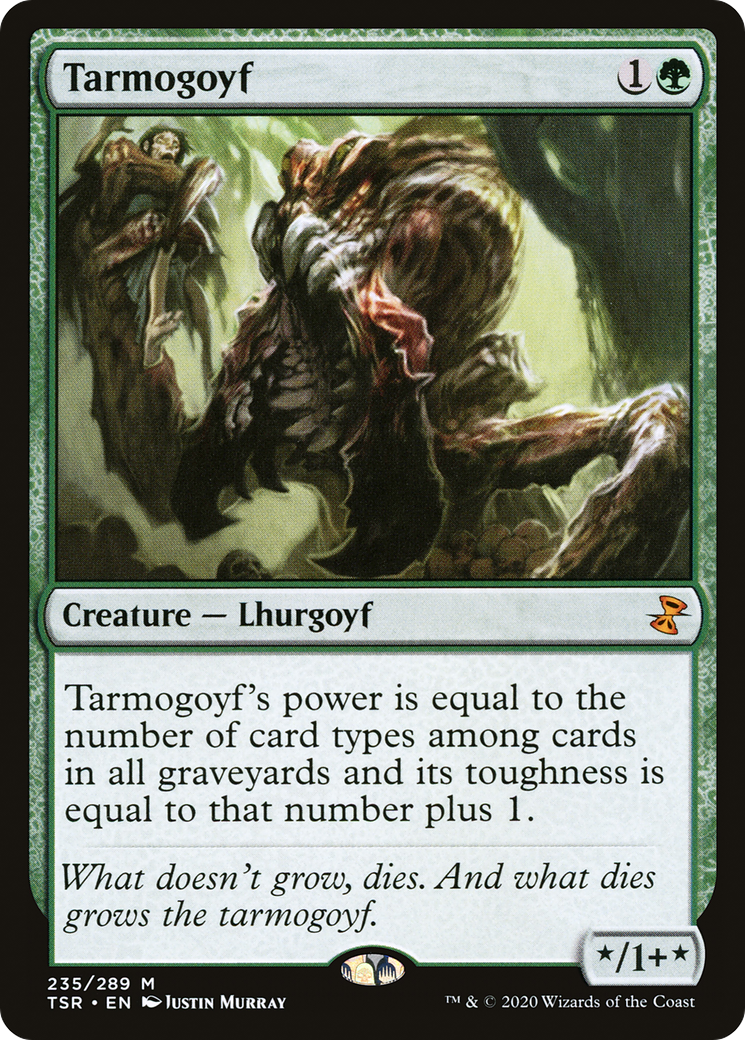 In Pioneer, we don't have exactly those creature spells but we can still get pretty close and pretty efficient. So I decided to start my brewing process.
I wanted to play Rakdos but couldn't. That's fine. We can use Rakdos as a starting point on how we want to proceed moving forward with building our deck.
I started looking at the on curve threats and how we should be stacking up next to them.
Rakdos is built super efficiently and is tough to mimic but with Phyrexia ONE coming out, we were given quite a few tools. Let's take a look.
First, let's look at the 2 mana spots. Rakdos obviously gets Bloodtithe Harvester and Kroxa, Titan of Death's Hunger. Green has some similar options but ultimately they are either clunky or just under powered.
I spent a long time trying to figure this spot out. I still don't think I've solved it completely but, I do have a few options that I like. The 2 I like the most are Merfolk Branhwalker and Pack Rat. Alternatively there is Sylvan Advocate that can be a ⅘ eventually and doesn't die to Stomp early and of course there is Misery's Shadow.
I chose Merfolk Branchwalker and Scavenging Ooze.
Scavenging Ooze is a disruptive creature that grows quickly to become the biggest threat on the board. Merfolk Branchwalker allowed me to keep 2 land hands more often and helped me dig through my deck on the first few turns.
Next, let's look at the 3 mana spots.
Rakdos has Fable of the Mirror-Breaker, Graveyard Trespasser, and Bonecrusher Giant.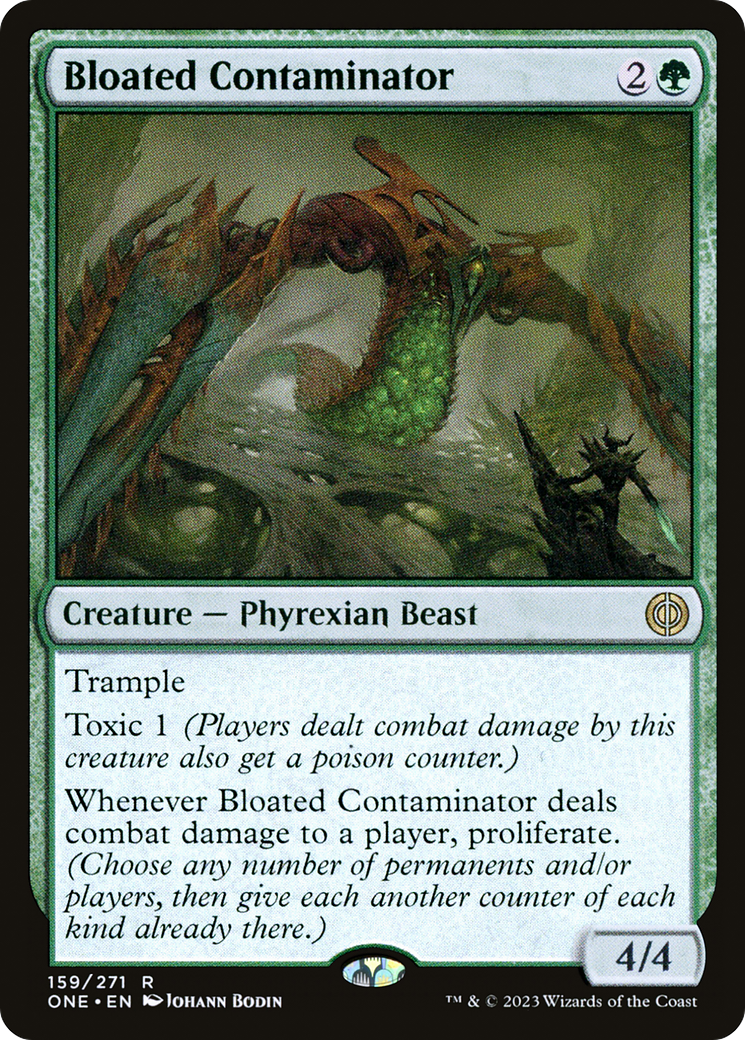 We can't compete with Bonecrusher. That card is 2 spells wrapped up in one. So I went with Bloated Contaminator. This is the reason why I chose Merfolk Branchwalker and Scavenging Ooze. The Proliferate trigger helps pump these 2 creatures to bigger sizes quickly. Also, this thing is a 4 mana 4/4 Trampler with Toxic 1 and Proliferate! (2 toxic counters add up every turn getting smacked with this).
For the Fable spot, we have access to a few spells that can compete with this.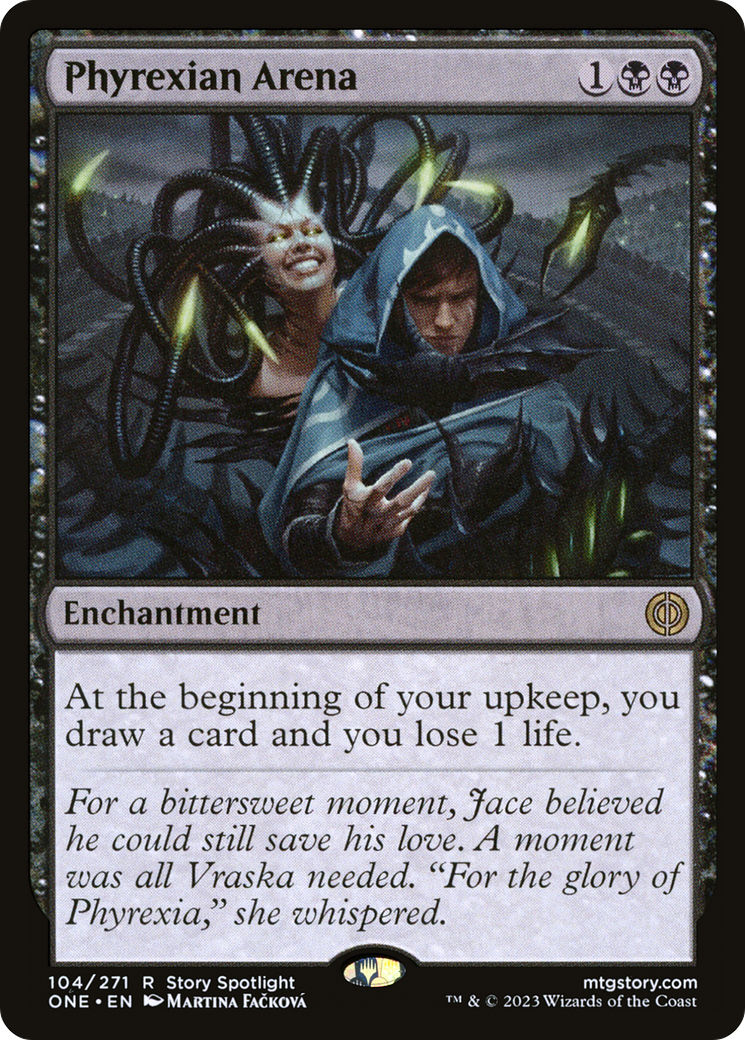 First, we have the obvious Phyrexian Arena. Albeit not as powerful, it eventually produces more value for us through the course of a game and buries our opponents in card advantage.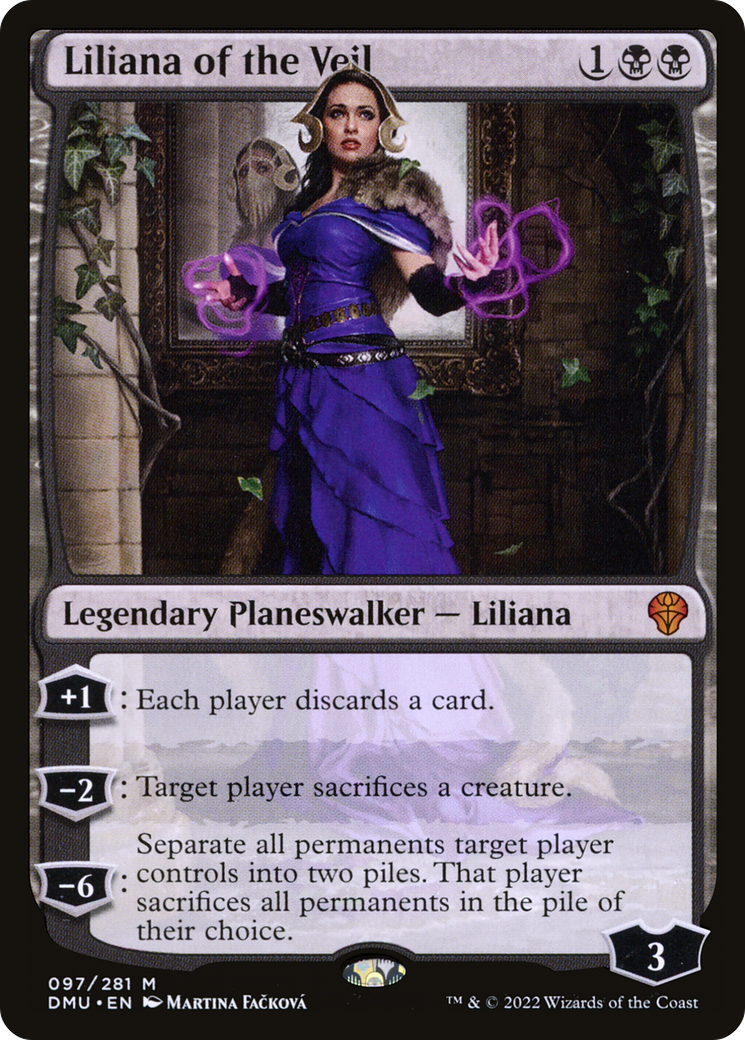 Secondly, we have Liliana of the Veil. I was playing Phyrexian Arena for a while but I think I prefer Liliana now. The reason I went this direction is that we lose some equity in not having the Stomp side of Bonecrusher. This is where Liliana helps make up some of that ground.
Liliana provides us with a little bit more removal that we lack and helps combat opposing Fables by emptying everyone's hand. Also worth noting that Lili is just incredible in some of the other matchups that we are a little soft to (Lotus Field, I'm lookin at you buddy).
So the difference here between Arena and Lili is that Lili provides us with a little more action right now versus card equity later. The fact that we have to wait a turn to gain value out of Arena, I think, is what draws me away from the card.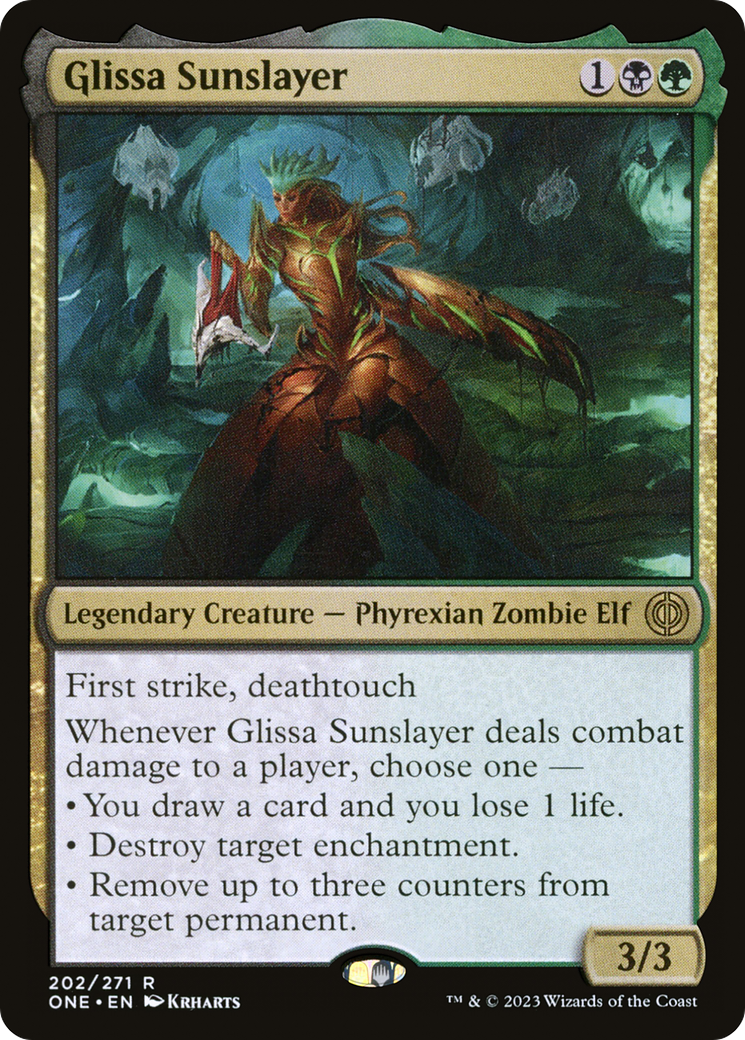 Lastly, and most importantly, we have access to Glissa Sunslayer. This is tied with Thoughtseize and Sheoldred as the best card in this deck. Oh baby! Glizzy is a hammer! The effects this card produces are second to none.
The stats alone are pretty good on rate. 3/3 First Strike and Deathtouch. This card is hard to block profitably. The effects of it dealing damage to your opponent though, are incredible. When it deals damage you can: Draw a card and lose a life (the reason we don't need to play Phyrexian Arena), destroy target enchantment, or -3 counters from a permanent.
This card does it all! It defends well. It attacks well. 3 damage adds up quickly, and produces tons of value. If they block, this is a free removal spell. If they don't we get major value. If it draws a removal spell, that's one less car Liliana has to deal with. This card just does it all.
The last card in this slot we are also playing is Graveyard Trespasser. Just another helpful, slightly disruptive, eventually big threat. This card is decent so it gets a spot. Also watching someone discard to remove it feels good. Doesn't always happen but it does come up from time to time.
The 4 mana spot gets a little interesting. We also get access to Sheoldred, the Apocalypse and Kalitas, Traitor of Ghet like Rakdos. But, we can also have access to something that Rakdos doesn't if we want it. We get Esika's Chariot. This was a part of my initial build and the card was great.
Eventually though, I had to make cuts and this card didn't quite make it. I could see an alternative build playing it though. Sometimes a Chariot on T4 just gets there.
With the ding dongs out of the way, we need to look at the removal spells. I believe we have better removal spells but also worse at the same time. Let me explain.
We get access to Abrupt Decay where Rakdos doesn't. We also have Assassin's Trophy.
Decay is amazing and is superior to most other removals in the format. Trophy however, is good enough but it isn't my favorite. It gets the job done but ramaping my opponents isn't what I'm in the business of doing. So I only play a single copy of this spell. It just deals with problematic permanents with a little downside.
Decent but not good. Don't forget, this can also pick off a Thespian Stage if we get the opportunity. It also gets to pick off creature lands and it doesn't usually feel awful.
We also have access to Fatal Push but we aren't as effective at turning on Revolt. In fact, this spell is mostly just for small threats. It's efficient enough to get the job done but we are worse at using it than Rakdos.
I then rounded out the rest of the removal spells with cards like Power Word Kill, Go for the Throat, and Blood Chief's Thirst. These spells are efficient at what they do and warrant a spot in the list.
I have also played with the numbers between PWK, GftT, and Heartless Act. I think eventually we will find out that PWK is the superior removal but I wanted to try them all. Play with these numbers that suits your needs best.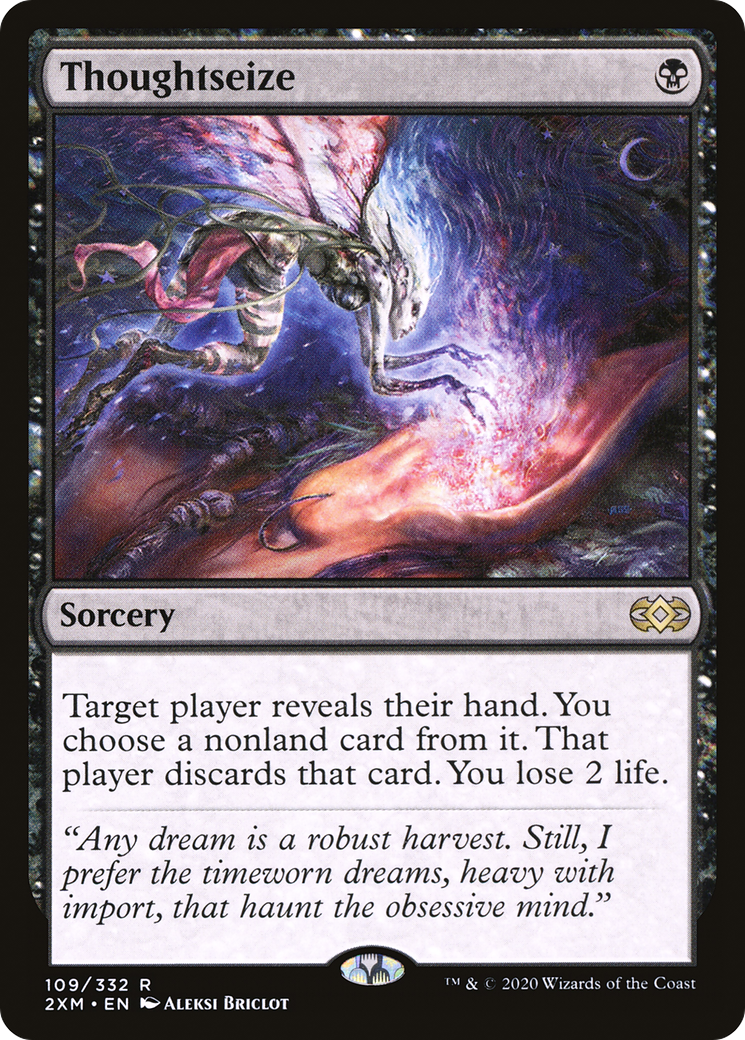 And lastly, we of course are playing Thoughtseize. Arguably the best card in the format. No explanation needed.
Now, let's take a look at the sideboard. This is where things get a bit spicier.
I decided to play some of the normal black sideboard cards here of course because they are powerful. We have Duress, Go Blank, Ritual of Soot, Epic Downfall, and Kalitas, Traitor of Ghet to round out what I would consider to be average black Sideboard slots.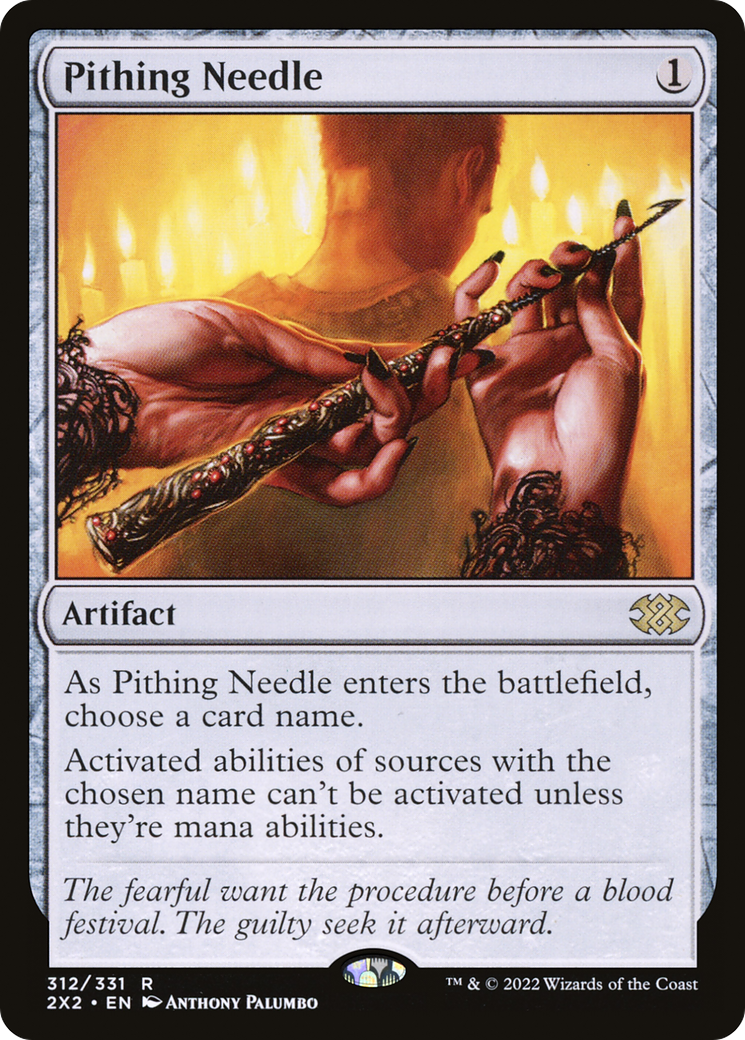 I am also playing a Pithing Needle. This card just helps out across the format in a multitude of matches.
The last few spots are the ones that get me excited though! I am playing 2 Tear Asunder, 1 Culling Ritual, and a Thrun, Breaker of Silence.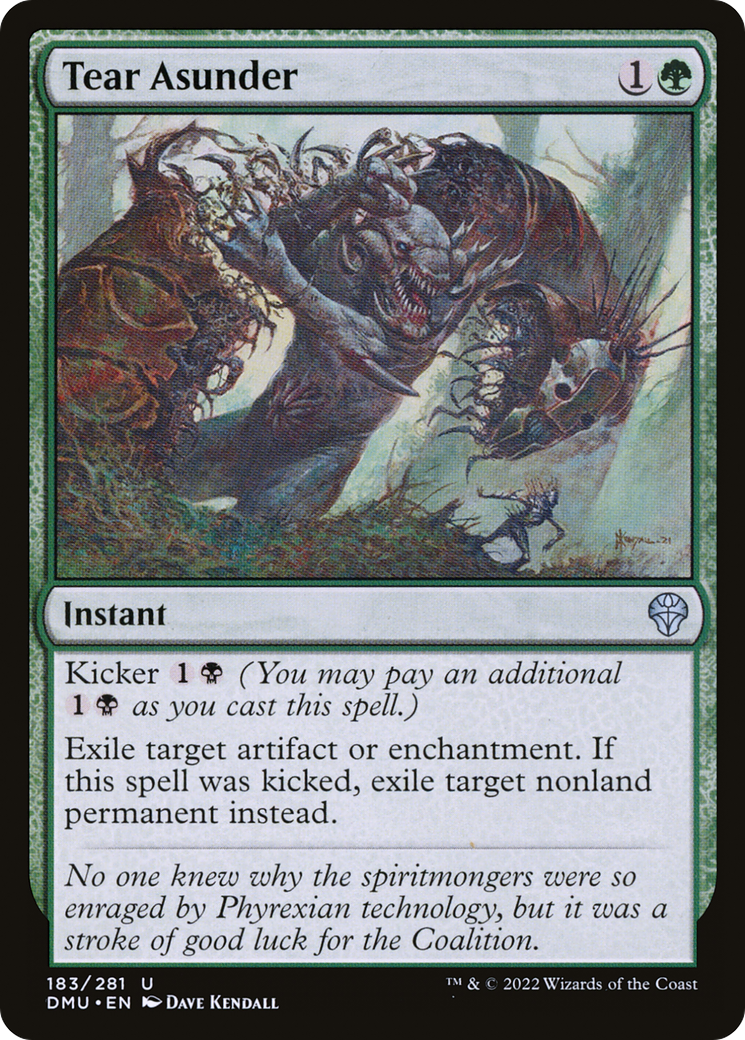 Tear asunder is good in a lot of matches being a removal spell for artifacts and enchantments or kicking it for an actual hard removal spell for any nonland permanents. This card is great as a sideboard choice.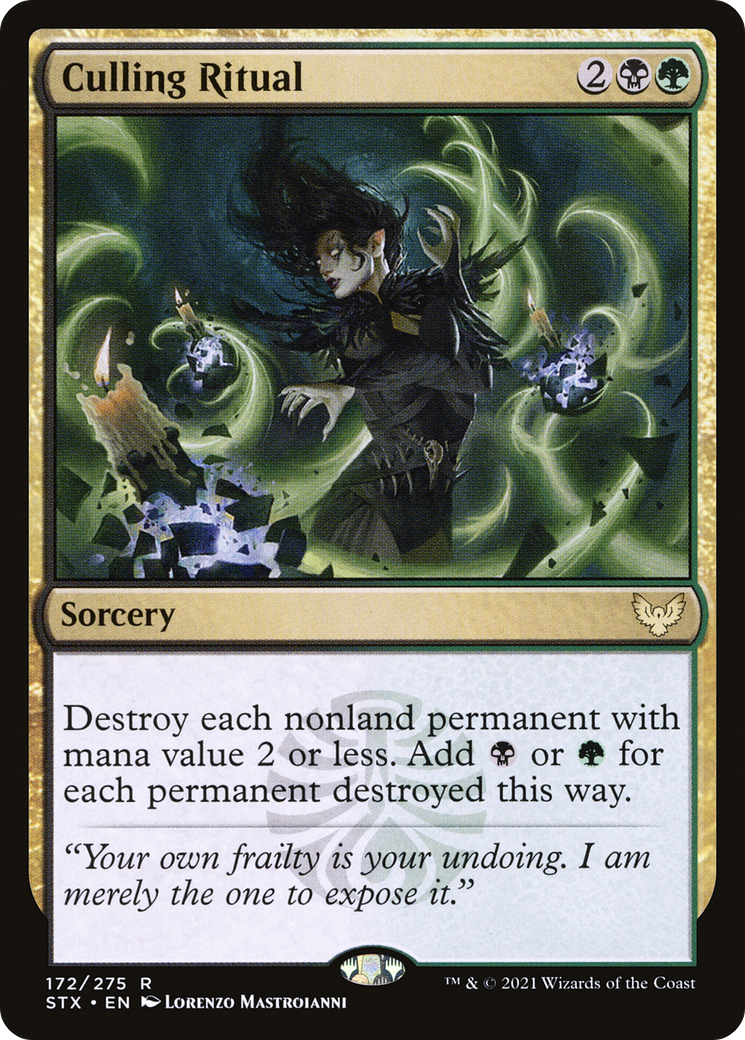 Culling Ritual is just another sweeper effect that I would like to have. Instead of a 3rd Ritual of Soot, we can play Culling Ritual and get some mana after casting it. This has a chance of casting Scavenging Ooze and immediately eating 2,3 maybe even 4 creatures right away.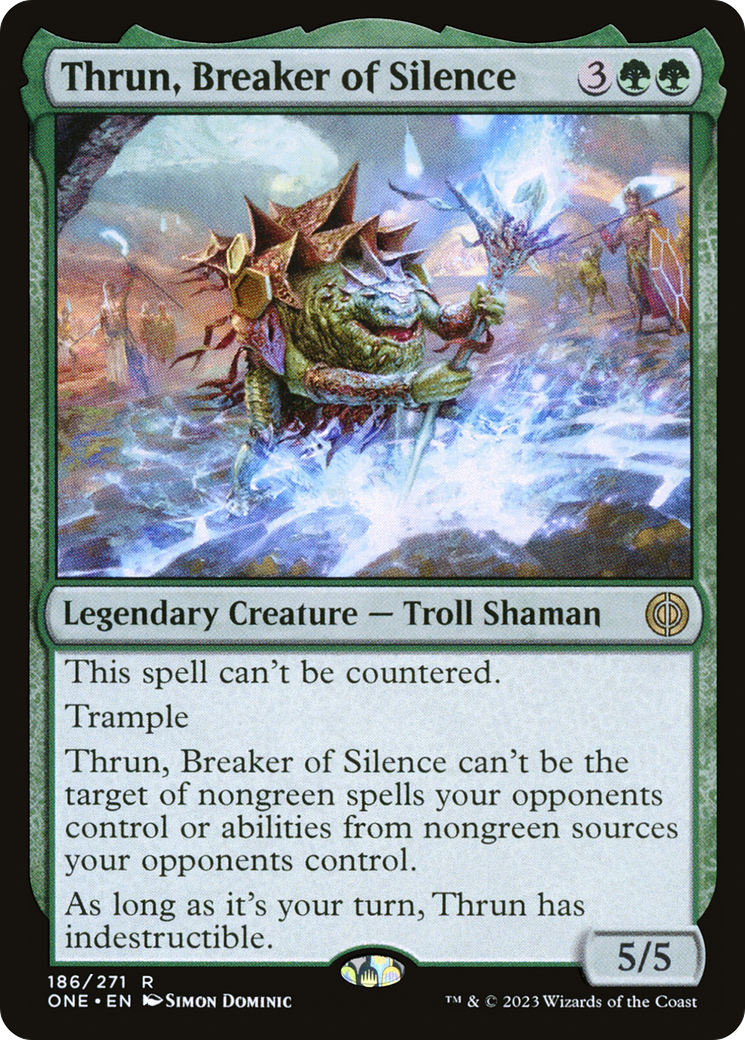 And Thun daddy is powerful in a lot of matches too. There's not too many decks that can use a removal spell on this thing. He is also bigger than a lot of other creatures and has trample. This dude is a house when it gets played but is also 5 mana. That is why I chose to only play one copy of it.
And that's it folks. My new GB Rock Midrange deck. I have had a ton of fun playing and tuning this list over the past few weeks. If you're looking for an alternative to Rakdos or want to try attacking the format from a slightly different angle, I would suggest giving it a try. Please feel free to reach out and let me know what you think.